Last Of Us Star Explains Changing Ellie's Reaction To Getting Infected
HBO's The Last of Us star, Bella Ramsey, explains changing Ellie's reaction from the game to getting infected while with her best friend Riley.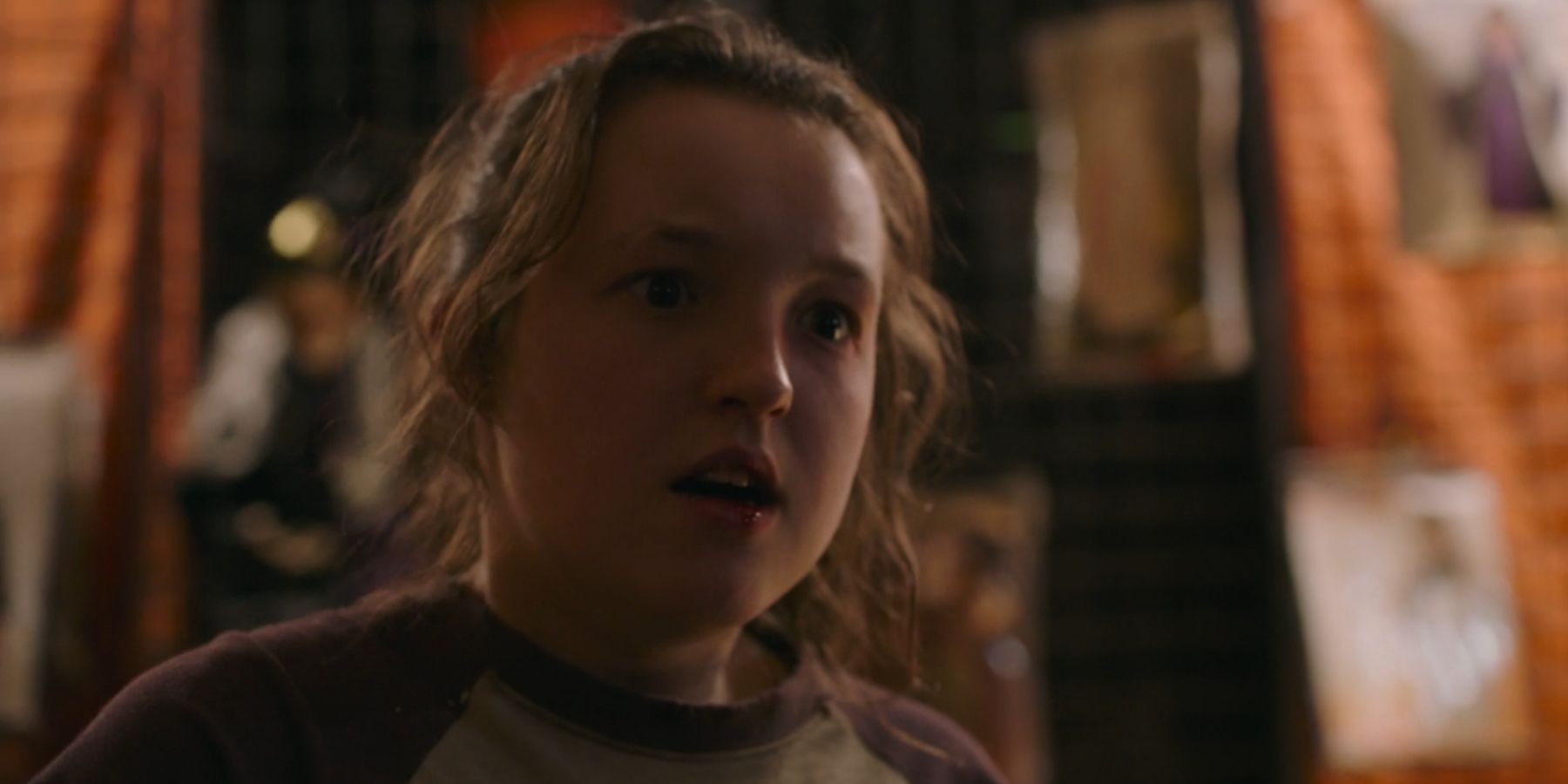 The Last of Us star, Bella Ramsey, recently explained how she changed Ellie's reaction to getting bit by infected from the original PlayStation video game. Episode 7 saw Ellie (Ramsey) hide Joel (Pedro Pascal) in a residential neighborhood after suffering a near-fatal injury at the hands of a group of unknown raiders. While searching for supplies to help Joel, the episode flashes back to weeks before she began her perilous journey, treating viewers to the heart-wrenching tale of how she became infected.
On the heels of The Last of Us episode 7, Ramsey spoke to Variety and explained how Ellie's reaction changed following her infection. The actor revealed that she had not seen the original video game sequence, having no basis for performance other than what was on the script's page. She credits series co-creator Craig Mazin and episode director Liza Johnson with helping her through her process. Read what Ramsey said below:
I hadn't seen that bit of gameplay, and I'm really glad that I didn't. I became aware after that I reacted differently to how Ellie reacts in the game. I think it was maybe more explosive, and there was more anger, rather than fear. I think that Ellie's response is such intense emotion that she doesn't know what to do with. It becomes very outward and expressive and explosive. That was really cool. I was very much trusting Craig and Liza [Johnson], the director, to guide me in that way. I loved that scene. I love scenes where you get to feel things really intensely, because you don't often get the chance to do that in a super safe space. To get that chance was awesome.
Related: When The Last Of Us Episode 7 Takes Place In The Show's Timeline
How The Last of Us Changed Ellie's Backstory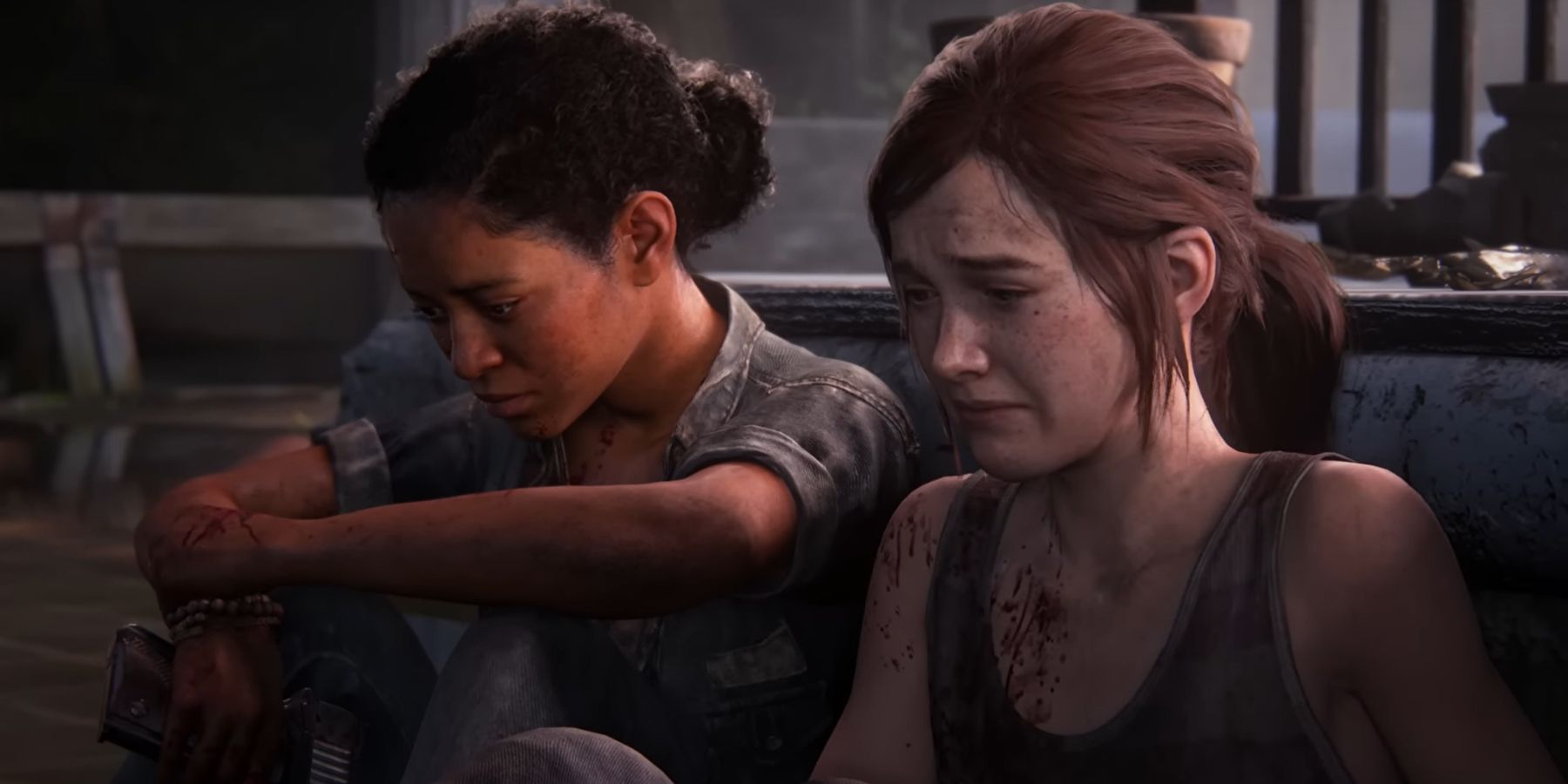 Written by the original video game's writer, The Last of Us episode 7, "Left Behind" is based on the game's 2014 story-based downloadable content (DLC) of the same name. The original story saw the player take control of Ellie after Joel is injured at the Colorado university, searching for supplies in an abandoned mall while fighting off more raiders and infected. The DLC also inserted flashbacks to Ellie's last night with Riley at a Boston mall, depicting the origin of Ellie's infection.
The main storyline between the Left Behind DLC and HBO's The Last of Us episode 7 remained the same with many moments and dialogue taken directly from the game. However, Ellie's reaction to her bite was markedly different. As Ramsey explained, her emotions were that of anger, with her character desperately attempting to wipe the bite mark from her arm. In the original game, Ellie (Ashley Johnson) also wiped at her forearm, repeatedly saying "No" similarly to her television counterpart, but she has a quieter response based on fear of the inevitable.
The fateful moment in both the show and video game depict stark differences between the two versions of the characters. Although the game's Ellie is a foul-mouthed precocious teenager as she is in the series, HBO's The Last of Us' Ellie ramps up her emotions in the crucial scene, focusing on her rage. It is that pain and feeling of loss that later drives her to do whatever she can to save Joel's life. When The Last of Us returns next Sunday, Ellie will find herself up against a new antagonistic survivor group as she attempts to get Joel back on his feet.
Next: Is The Last Of Us Season 1, Episode 7's Story From The Game?
Source: Variety