Knock At The Cabin's Shocking Dave Bautista Scene Explained By Actor
Knock At The Cabin's shocking Dave Bautista scene is explained by the actor, teasing what went on behind-the-scenes while filming that day.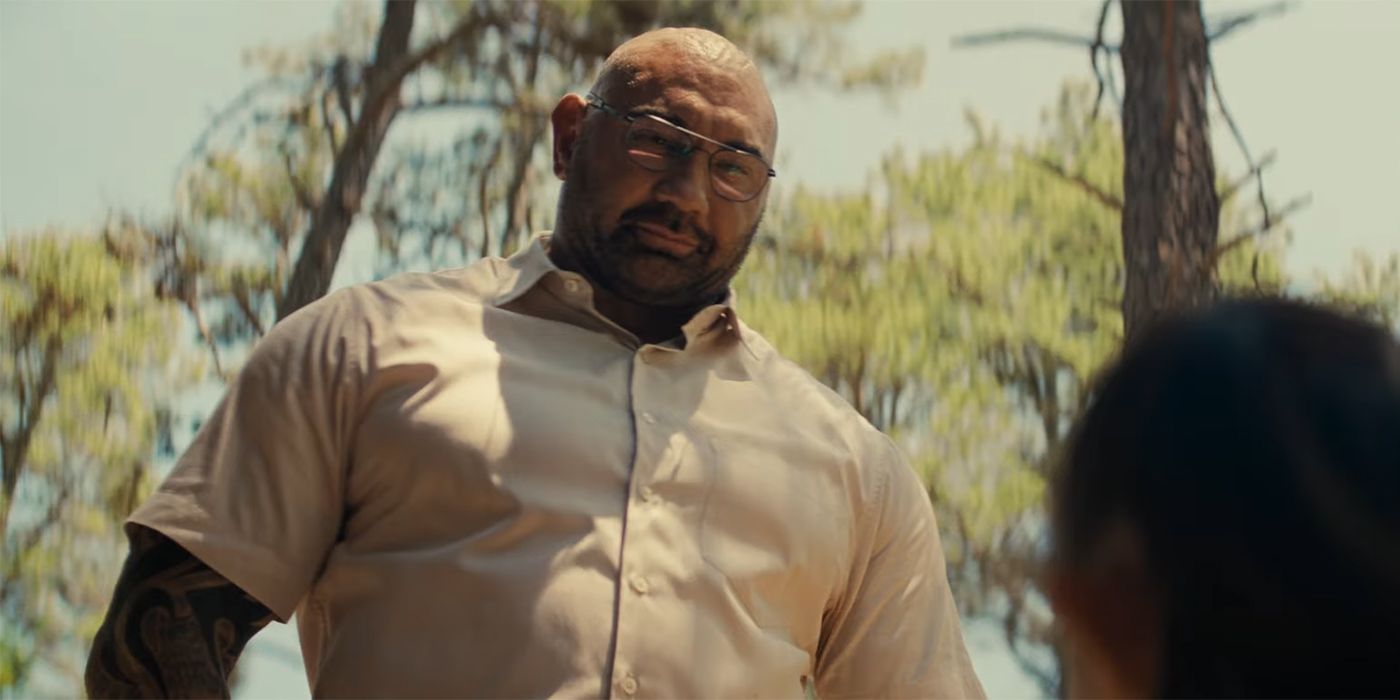 This article contains spoilers for Knock At The Cabin.Dave Bautista explains his shocking Knock At The Cabin scene. Directed by M. Night Shyamalan, the psychological thriller follows an innocent family of three as their vacation in a remote cabin is turned into a nightmare. Adapted from Paul G. Tremblay's novel, Bautista leads the cast as Leonard, alongside Abby Quinn, Nikki Amuka-Bird, and Rupert Grint as four strangers, who, after having visions of the apocalypse, break into the family's home and believe they must sacrifice someone in order to stop it. While the strangers believe fathers Eric (Jonathan Groff), Andrew (Ben Aldridge), and their daughter Wen (Kristen Cui), must sacrifice a member, they begin to offer themselves as sacrifices to avoid impending doom, with Leonard eventually killing himself.
Now, in a interview with Variety, actor Dave Bautista breaks down his Knock At The Cabin final scene. Leonard's final moments come when he peacefully sits down, and slits his throat as waves of the apocalypse erupt beyond the cabin's walls. According to Bautista, he had avoided filming that scene because it was beautiful outside when they tried to do it, and Bautista simply didn't feel like it. The star explains what went down below:
"We're sitting out and the weather was nice, and I'm not in a somber mood, I don't feel like dying today, but this is my opportunity to die. Because it was so sunny and we were waiting for just a slight bit of overcast, we waited for a long time. There was one day when we waited and waited and it never came, so we had to come back to the scene. But by the time we came back, I just didn't feel like dying that day."
Related: Knock At The Cabin Secretly Does Have A Twist (Not What You'd Expect
Knock At The Cabin Ending Explained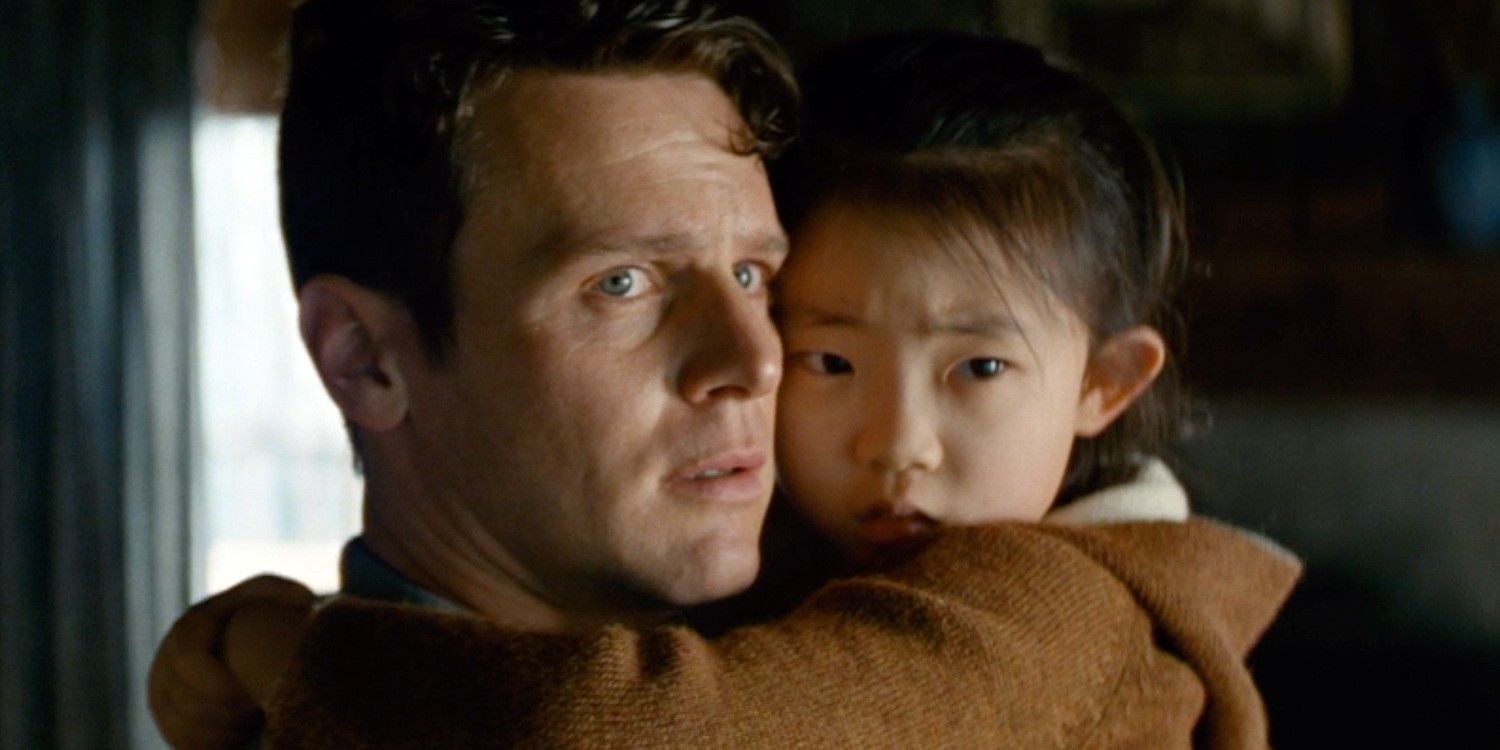 Although Leonard is essentially the antagonist of Knock At The Cabin, his character is far from the typical villain. Leonard is an innocent second-grade teacher, who is more so a victim of his nightmarish visions, rather than a killer on the hunt. He genuinely believes his mission is to stop the apocalypse, and while him and his conspirators go about their perceived duty in a terrifying manner, they claim they have no intention of harming the family. They stay true to their promise, and as Eric and Andrew refuse to believe their captors and do not take action, apocalyptic events begin to unfold across the world.
The intruders, watching deadly viruses and tsunamis erupt on the news, take matters into their own hands and begin to sacrifice themselves. One by one, each is killed. Knock At The Cabin's twist comes when Leonard is the last man left standing, and although he surrenders himself, the world is still coming to an end, with lightning strikes and planes falling from the sky left and right. Eric, realizing the family was chosen to sacrifice a member because of their pure love, convinces Andrew it is the only way to save the world.
Andrew reluctantly agrees, and when Eric is shot by him, he drives Wen to a local diner to escape the gruesome scene. Upon arrival, they discover the events have subsided, and the apocalypse is no longer. Eric's sacrifice saved the world, and his "pure love" theory was correct. As Andrew and Wen drive away, the radio plays the same song Eric did on their way up, perhaps a sign from above. While Knock At The Cabin has far from a "happy" ending, it's received positive reviews from critics and fans alike, proving it may just be Shymalan's comeback to the horror genre following his misfires with Glass and Old.
Next: Knock At The Cabin Cast & Character GuideSource: Variety