Kim Kardashian Reveals Why She's Worried About Post-Kanye Boyfriends
The Kardashians star Kim Kardashian is opening up about how "hard" it is trying to date and co-parent with Kanye West as her ex-husband.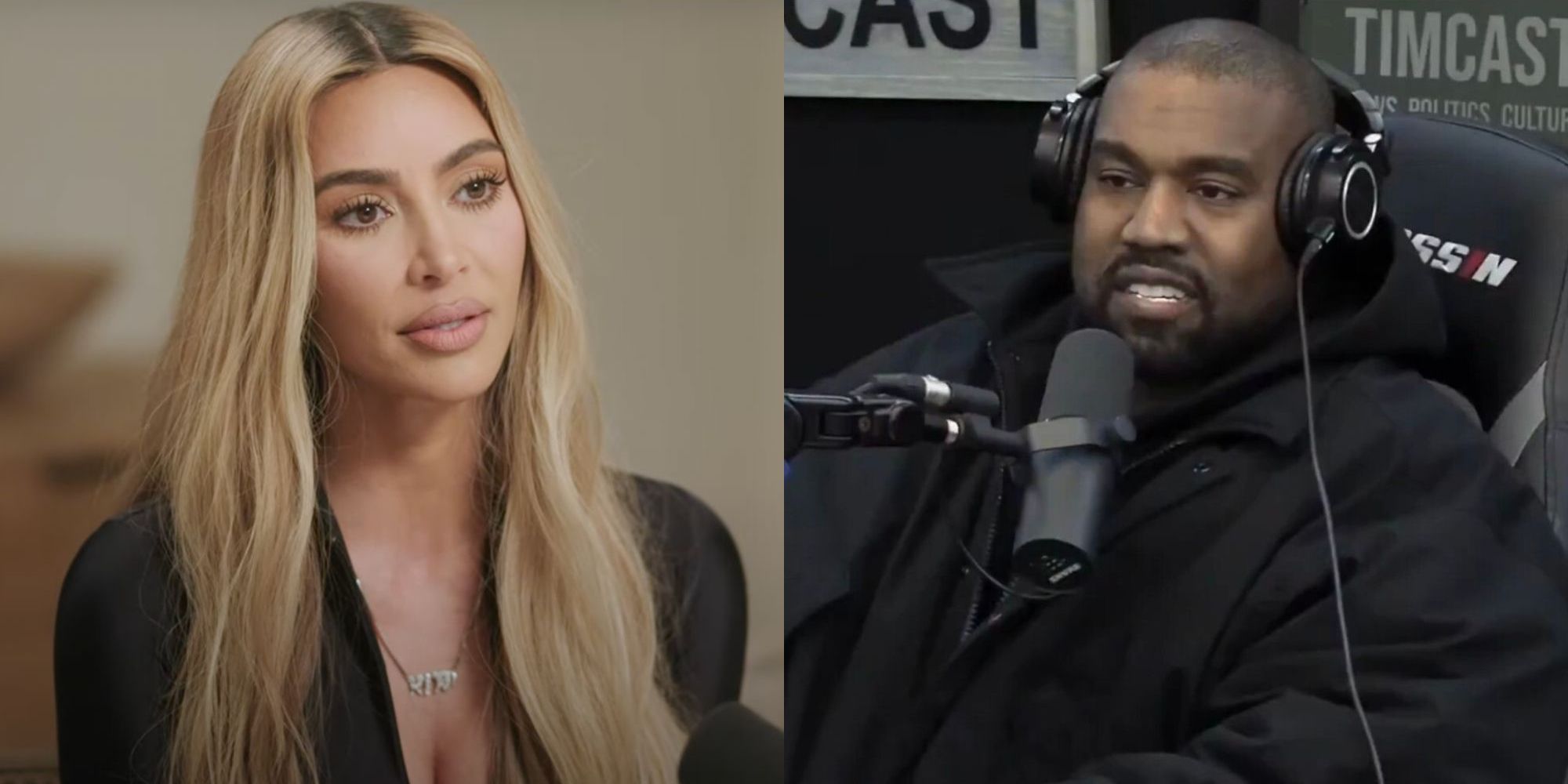 Kim Kardashian from The Kardashians got candid and emotional about what it's like co-parenting and trying to date with Kanye West as her ex-husband. Kim and Kanye finalized their divorce late last month. It took nearly two years to finalize the split due to difficulties with getting Kanye on the same page with the proceedings. The rap/fashion mogul has experienced a drastic fall from grace due to his controversial remarks on religion and society. But while the public bashes and cancels Kanye, Kim still has four children to raise with the former billionaire.
As Kim continues on in the wake of her divorce from Kanye, she is sharing how "hard" it is to co-parent and date with him as her ex. When it comes to dating, Kim thinks Kanye's erratic behavior might be scaring people off. "There's a part of me that is like, 'Oh my god, is everyone gonna be scared because I don't have the easiest ex?'" Kim said on the Angie Martinez IRL podcast. "I don't think that's fair for me to ever put someone in a situation or bring a new person in who could be super innocent," she continued, noting how conflicted she feels about happily dating and moving on from her ex. "Then there's a side of me that's like, 'Why would I ever have to live that way?'" she asked.
Related: Why The Kardashians Fans Think Kim & Khloé Removed Their BBLs
Kim Kardashian Still Believes In Finding Love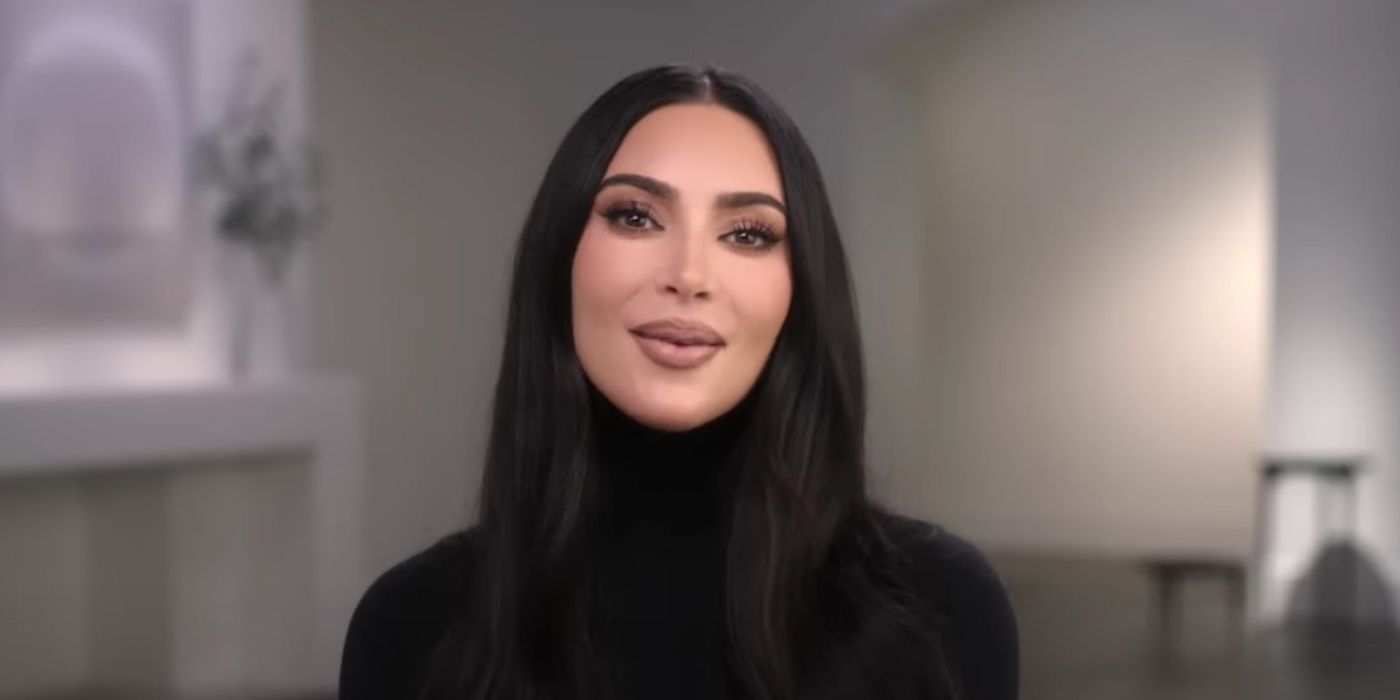 Kim said she's in the "fun zone" following her breakup with Pete Davidson, and the reality superstar still believes in finding love. "I don't know if I'll get married again, but I'll have my forever partner," she said. "I know that. He's coming, absolutely." Kim said she's "at peace" in her life and will have "fun" until she finds her next love. Elsewhere, Kim broke down when discussing how challenging it is co-parenting with Kanye amid his public antics and drastic fall from grace. "It's really f***ing hard," Kim said while praising how well her late father, Robert Kardashian, raised her and her siblings. Kim shares North, 9; Saint, 7; Chicago, 4; and Psalm, 3; she continues to allow them to celebrate their dad while keeping them shielded from what the rest of the world is saying about Kanye.
Fans speculate if Kim and Kanye's eldest daughter North West is completely in the dark about her dad's controversy considering how active the 9-year-old is on TikTok. Kanye hasn't been able to say much since having his Twitter account suspended by the platform's owner Elon Musk. Kanye has also been silent on Instagram after his erratic rants put him in hot water. Once silenced on social media, Kanye took his rants to the press and sat down for interviews with anyone who would listen and managed to offend most of the interviewers. InfoWars' Alex Jones even had a hard time allowing Kanye to explain his fondness for Adolf Hitler and his views on the Holocaust.
Kanye has said and done a number of controversial things in the past. He's said slavery was a choice and professed President George W. Bush doesn't care about Black people. Kanye's comments on the Jewish community are what got him completely canceled in the form of lost deals and partnerships and his billionaire status snatched. All the while, Kim still managed to walk away with $200,000 a month in child support and the two Calabasas homes. The Kardashians star still has her billionaire status and brand in good standing despite her close ties to Kanye. Now all Kim needs is a partner to share it with.
More: The Kardashians: Why Kim Thinks Co-Parenting Will Be Easy Post-Divorce
Source: Angie Martinez IRL/YouTube