Jordan's Directorial Debut Is Convincing & Confident
Though Baylin & Coogler's script gives just enough to not be forgettable, Jordan's direction seals the deal and provides fulfilling entertainment.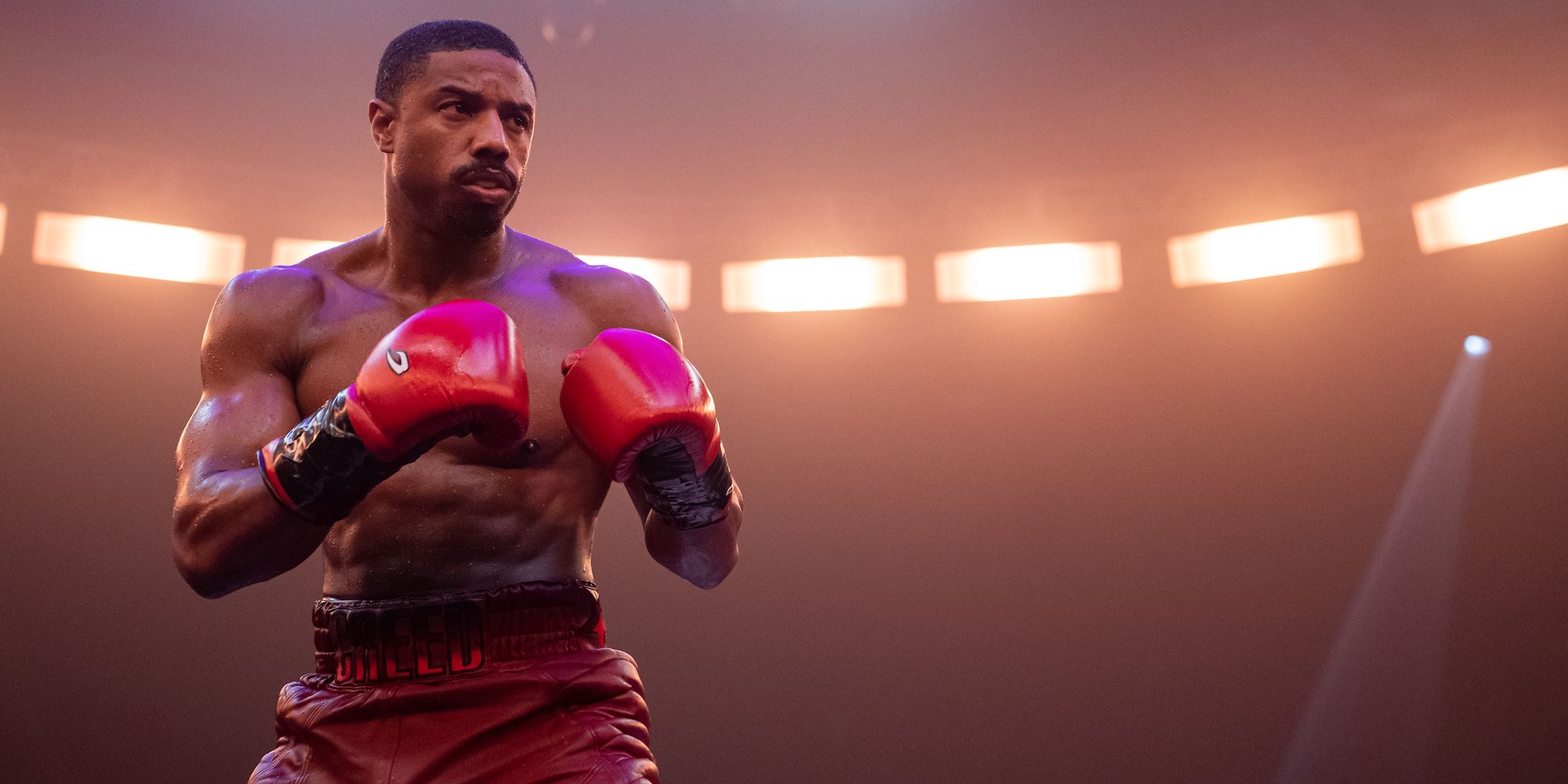 The third installment of the Creed franchise, directed by Michael B. Jordan, delivers a thrilling tale about the past sneaking up to disrupt the present and destroy the future. Jordan returns in Creed III as boxing champion Adonis Creed, standing opposite Jonathan Majors, who plays his childhood friend Dame with a score to settle. Jordan's directorial debut is a triumph, as he navigates boxing sequences with excitement and precision. Though Zach Baylin and Keenan Coogler's script only gives just enough to not fall into forgettable territory, Jordan's direction seals the deal and provides fulfilling entertainment.
After dominating the boxing world for so long, Adonis Creed has finally decided to retire to concentrate on his family life and training the next generation of boxers. However, a childhood friend and former prodigy, Damian Anderson (Majors), reemerges after serving a long prison sentence, disrupting the peace that Creed has found for himself in retirement. Eager to prove that he deserves his shot in the ring, Dame creates problchems for his former pal — all to prove that he has nothing to lose, everything to gain, and he's the best in the game.
Related: Creed 3 Confirms It's Still As Ridiculous As Rocky (& That's Good)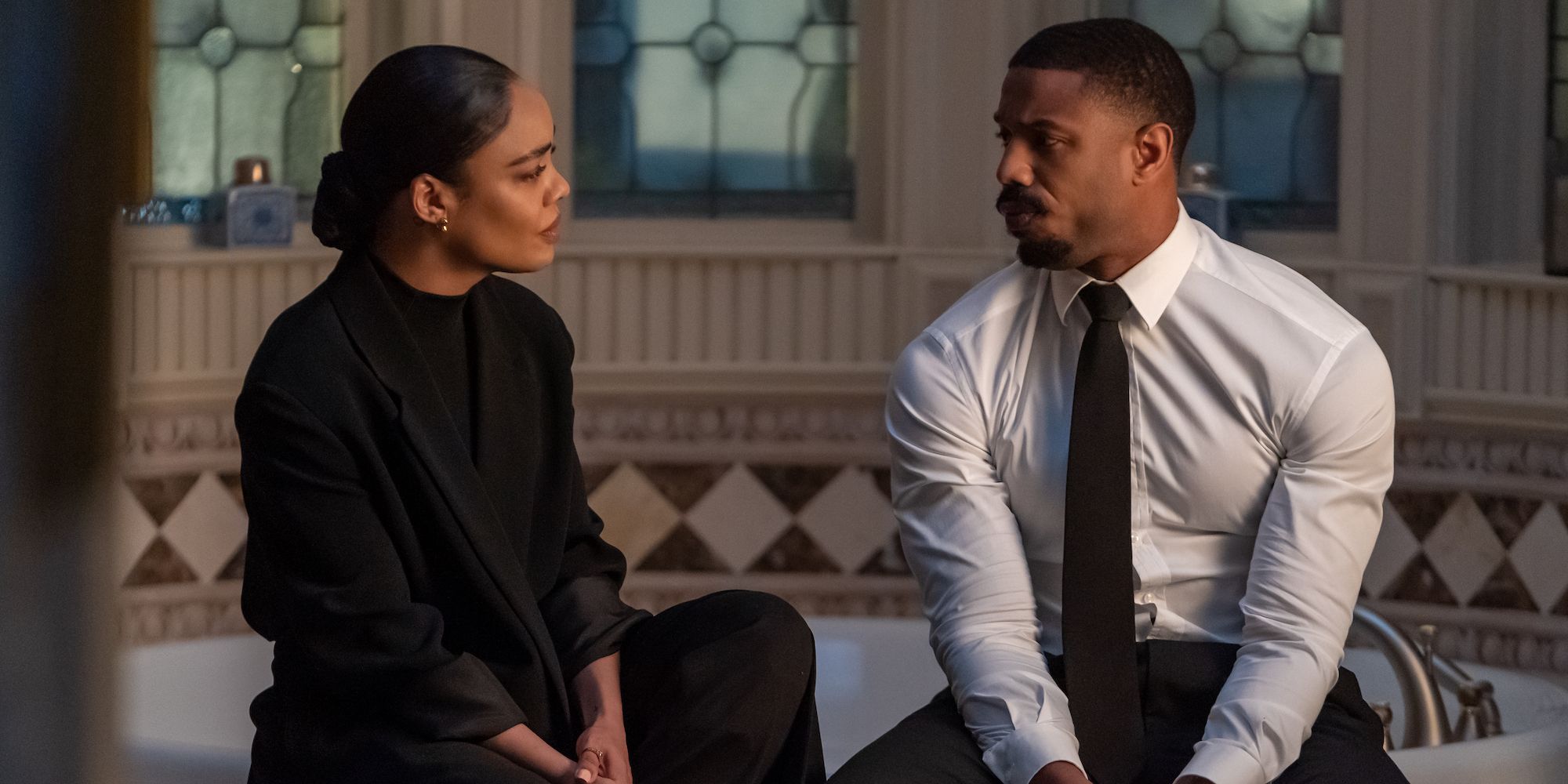 As far as directorial debuts are concerned, Michael B. Jordan comes out swinging with Creed III. Expanding on a largely beloved Rocky spinoff series was no easy feat, but Jordan manages to do so successfully despite the limitations of the script. Perhaps audiences can thank the anime influences that are sprinkled throughout the feature. The boxing sequences are superb, as Jordan captures the intensity of the fights with perfectly-timed slow motion and intentional close-ups. It would have been easy for the first-time director to resort to what has been done before, but the creativity with which he shot this film pays off in the end.
Given the great direction that the film encompasses, it's hard to imagine why Creed III isn't a total knockout. However, the simple reality is that the story has just been done so often in this genre, and it's difficult not to predict how it will all play out. There's the typical past burden facing the protagonist that he must overcome, and in this instance, it perfectly follows the former friends-to-enemies trope that nearly every genre has tackled. But again, and luckily for viewers, Jordan challenges these tired tropes with his creative direction, which he also manages to ground in an emotionally compelling framework.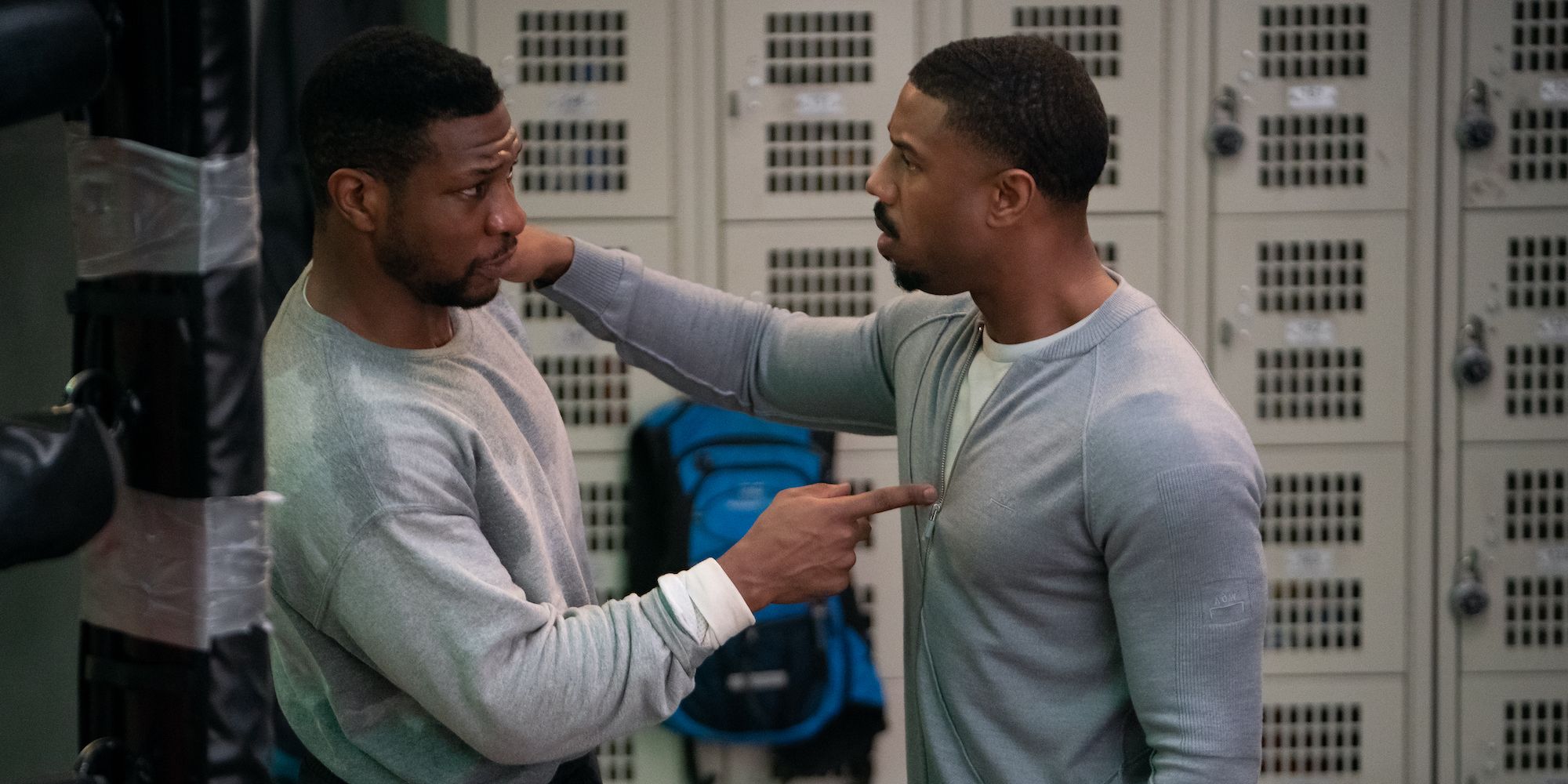 If there's one thing to count on for entertainment besides Jordan's direction, it's Jonathan Majors' performance as Damian "Dame" Anderson. This should come as no surprise to longtime fans of the actor, but Majors' is a force to be reckoned with. He delivers a layered and nuanced performance that will surely keep viewers glued to the screen. Jordan also delivers, though one could tell his energy was split between acting and directing duties. Still, his commitment to the physicality of the role and mental toughness of his character is impressive.
A convincing and confident debut from Jordan, Creed III is a good addition to the long Rocky franchise/spinoff series. The film contains a standout performance from Majors, even though the script barely does him any justice. Yet, the actors push through the overused storyline to create entertaining and emotionally compelling performances that are bound to draw viewers in. And though the film's runtime is on par with the first two of its series, Creed III flies by thanks to Jordan's creativity behind the camera and the actors who do everything to make it all work.
More: Marlowe Review: Liam Neeson Stars In Hollow, Dull Crime Thriller
Creed III releases in theaters on Friday, March 3. The film is 116 minutes long and rated PG-13 for intense sports action, violence, and some strong language.