Jake Gyllenhaal & Conor McGregor Lead Road House Remake In New Images
Road House images reveal the first look at Jake Gyllenhaal and UFC fighter Conor McGregor in the upcoming remake of the 1986 cult action classic.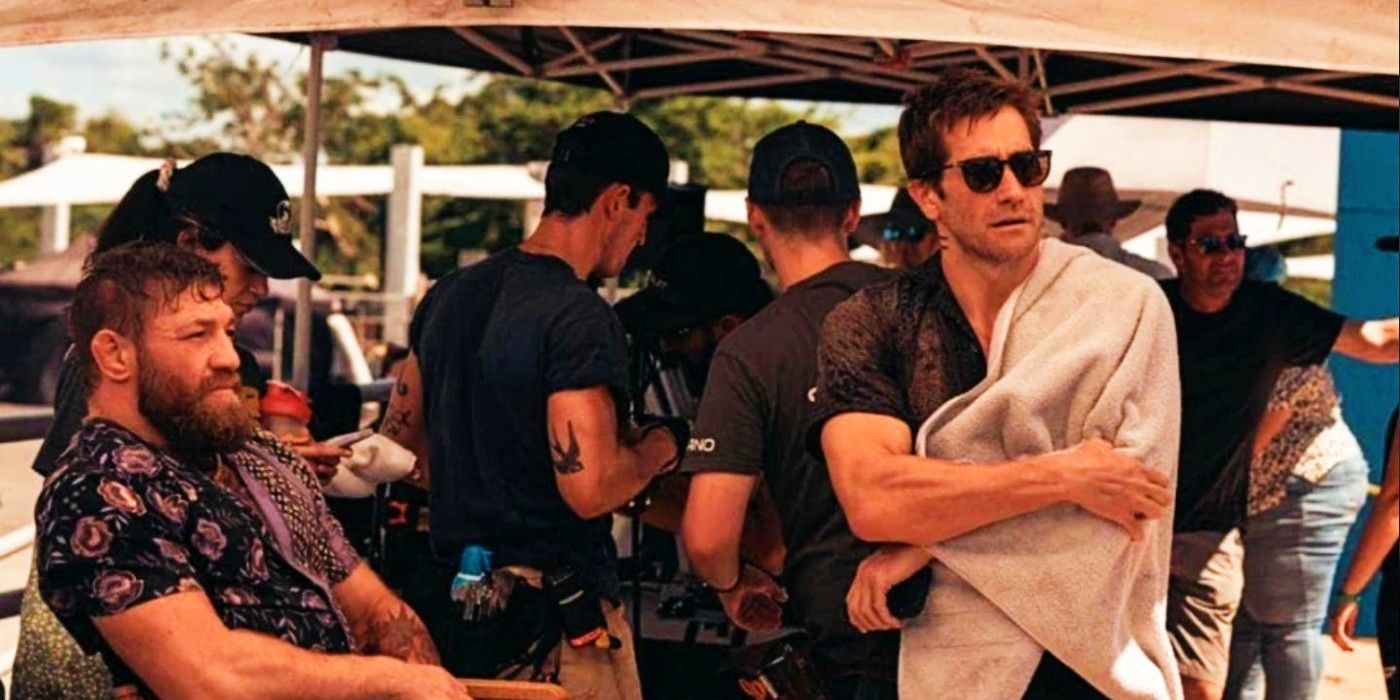 Road House images reveal the first look at Jake Gyllenhaal and Conor McGregor in the upcoming remake. Released in 1989, the original Road House movie starred the late Patrick Swayze as a tough bouncer named James Dalton who is hired to tame a dirty bar called the Double Deuce in Jasper, Missouri. Talk of the cult classic action film being remade has been going on for years with multiple directors and stars attached. Real progress came in November 2021 when Gyllenhaal was cast to lead a Road House reboot with McGregor, a former UFC champion making his acting debut, joining later.
Now, the first look at the two stars has arrived. Shared by McGregor and FanSided's Amy Kaplan on Twitter, an array of images show Gyllenhaal and the former UFC champion behind the scenes of the Road House remake, which began filming in the Dominican Republic this past summer. Check out the photos below:
Related: Why Patrick Swayze Declined Road House 2 (& How It Killed His Character)
Everything We Know About The Road House Remake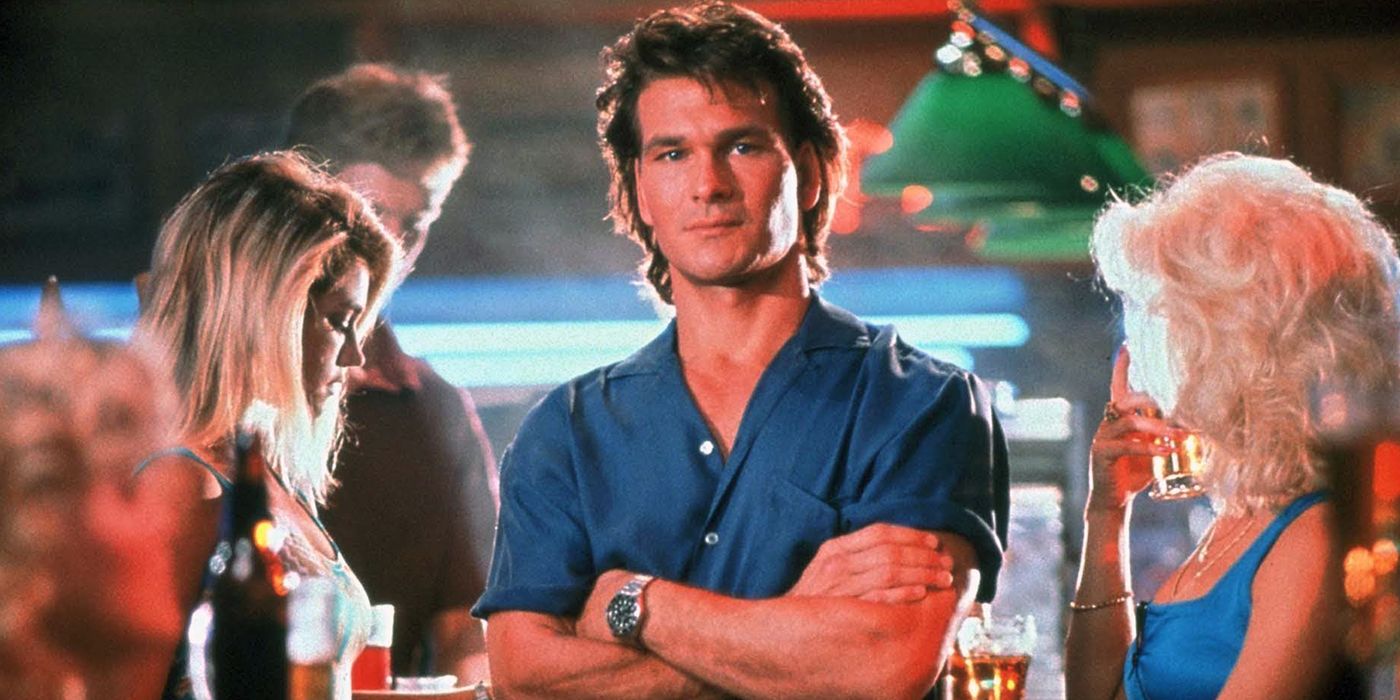 The Road House remake follows not McGregor, but Gyllenhaal as a former UFC fighter who accepts a job as a bouncer at a rough-and-tumble roadhouse in the Florida Keys. Upon getting started, he quickly discovers the tropical paradise is not everything it seems to be. It's unknown who McGregor will be playing, though he will reportedly not be appearing as himself and will instead be playing a fictional character. Based on this first look at the Road House remake, it appears Gyllenhaal and McGregor have bulked up considerably for their roles.
From director Doug Liman, the upcoming Road House movie is intended to serve as a remake, though it has also been labeled as a "reimagining" of the original 1989 film. Other than Gyllenhaal and McGregor, the Road House remake also stars The Suicide Squad's Daniela Melchior, No Time to Die's Billy Magnussen, and The White Lotus season 1 star Lukas Gage. The supporting cast has also been expanded to include Hannah Love Lanier, Travis Van Winkle, B.K. Cannon, Arturo Castro, Dominique Columbus, Beau Knapp, Joaquim de Almeida, Darren Barnet, Kevin Carroll, and J. D. Pardo.
The Road House remake has reportedly been in production since this past summer, though there haven't been any updates on when the reimagining might be released. McGregor sharing these behind-the-scenes photos now is a strong indication that production has wrapped and a sign that some more news could be on the way sometime soon. In the meantime, audiences can revisit the original Road House currently streaming on Netflix.
More: Why Road House Is Patrick Swayze's Most Misunderstood Movie
Source: Conor McGregor, Amy Kaplan/Twitter