Jabari Banks Interview: Bel-Air Season 2
Bel-Air is a dramatic reimagining of the beloved 1990s sitcom The Fresh Prince of Bel-Air. Will Smith's mother sends him to live with his aunt and uncle in Bel-Air, the wealthy LA suburb, after he gets into some serious trouble back home in West Philadelphia. After moving in with his family and starting school with his cousin, Will tries to find his footing and figure out his place in this new environment and community.
Bel-Air's second season explores the aftermath of Will learning secrets about his father and the feeling of betrayal after discovering Uncle Phil was hiding things from him. Will explores LA outside of Bel-Air, getting back to his passion for basketball and the future it could provide. Will also explores new relationships as he attempts to repair those that were fractured in the first season of Bel-Air.
Related: Every Song In Bel-Air Season 1 (So Far)
Screen Rant spoke with Banks about Bel-Air season 2. Banks shared how Will is shifting his focus to basketball and exploring LA outside of Bel-Air. He also explained two new relationships in season two with Will's new basketball mentor, Doc, and a new girl that surprises him named Jackie.
Jabari Banks on Bel-Air Season 2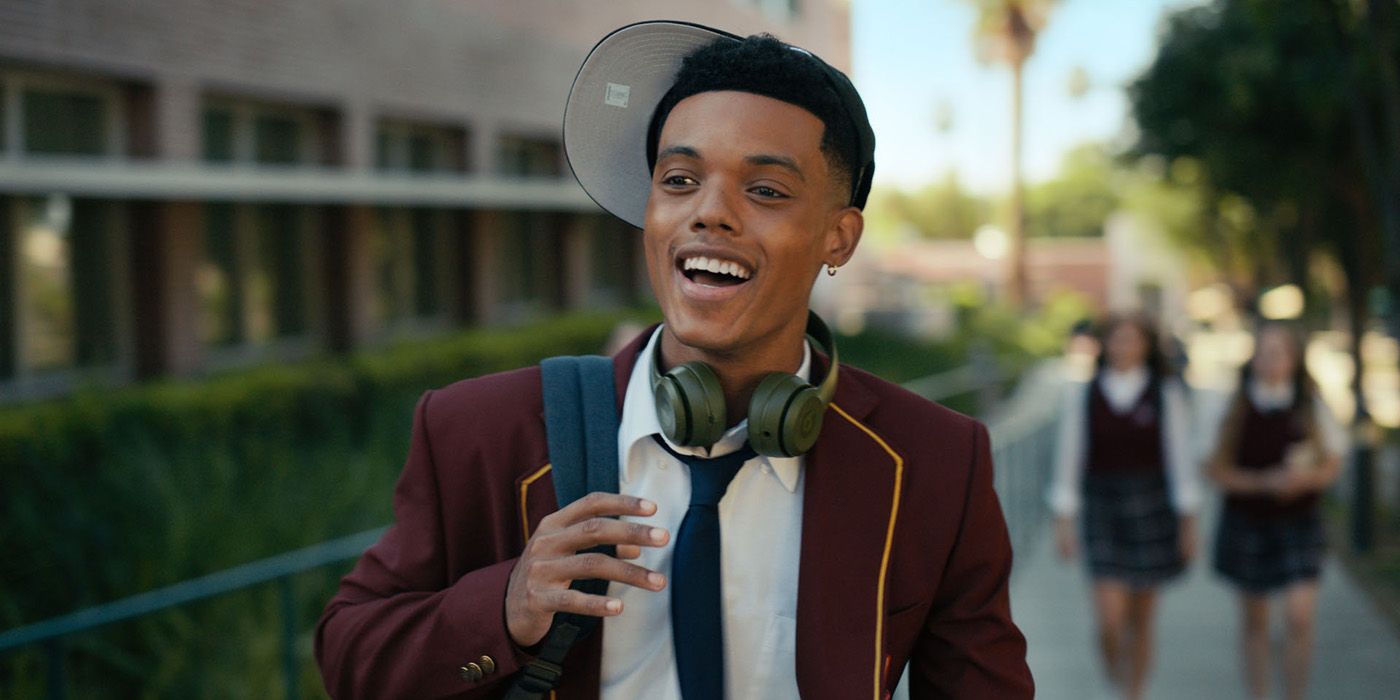 Screen Rant: Jabari, you do such a phenomenal job of making this role really your own. Will really starts to explore LA outside of Bel-Air reconnecting with who he was before he moved in with his aunt and uncle. What were you excited to dig into this season with this side of Will?
Jabari Banks: I was just excited to go deeper into who he is and who he is outside of the gates of Bel-Air. He's really making his own narrative, which is so important for the development of this character. And I'm super excited to just dive deep into that and pull back the layers of who he thinks he is. He doesn't like authority, so someone telling him that "you're supposed to be this or act this way." And so, I think we're gonna see him go far left.
Will and Carlton have come such a long way from season 1. Can you talk about the evolution of their relationship, and how we see it progress in season 2?
Jabari Banks: I think at the end of season 1, we've seen how they have learned to love each other, these two entities from two vastly different backgrounds and upbringings. And I think in season 2, we really get to see the camaraderie between Carlton and Will, which is why I love the original. They couldn't be more different, but they love each other for it. And they accept each other; that's such an important message that we need to see nowadays. Just that acceptance in that belonging.
Absolutely. This season puts a lot of emphasis and focus on Will playing basketball because that was what he was good at in West Philly. So talk to me about his new mentor, Doc Hightower, and how Will's relationship with him progresses this season because Uncle Phil is super uncomfortable with it.
Jabari Banks: Uncle Phil broke Will's trust. And so, Will was looking for that father figure elsewhere outside of Bel-Air, and he finds Doc, who's this dope recruiter. And he wants to bring that dog out of Will and Will wants that brought out of him. And so, that's what's super exciting about Doc's character to Will. And it reminds him of home. It reminds him of how he used to be. It reminds him that it's okay to be this way, and in Bel-Air they try to suppress him a little bit, I feel. And so Will is excited about his new relationship with Doc, but Uncle Phil is not.
You and Marlon Wayans who played Lou, Will's father, really moved me. Are we done with Lou's story?
Jabari Banks: We're never done to Lou's story. Lou's always gonna be there. He's always gonna be looming over. He's a shadow; he's a shadow of Will. And that loss and it will be felt for sure. Throughout all of Will's decisions.
Last season, Will kept some pretty important information from Lisa. How do we see their relationship play out this season, and what can you tell us about Jackie?
Jabari Banks: Will's going through a lot right now, and he hasn't seen Lisa in a while now. And they kind of left on bad terms. And I think Will has gotten to the point where he's like, "Look, I don't want to do this. I care about you, but I'm going through a lot right now. And I think I jumped into this too soon."

He leaves that behind, but Jackie comes out of nowhere. And Will isn't looking for love, but love kind of finds him. And he's enthralled in this, and she's connected to Doc in a way that's very specific. And so he's like, "Wow, this could be something that I'm excited to explore." And I think people are gonna love that little love triangle that's gonna happen.
Jabari, you have blown me away playing this role. What did you want to bring to Will season two that wasn't necessarily on the page?
Jabari Banks: I just wanted to bring deeper layers, like, "Who is this kid?" We think we know Will, but do we really? We think he'll do one thing, but I wanted him to feel familiar but a little unfamiliar. Like, "Do I know this person?" That's kind of my goal coming into this season.
About Bel-Air Season 2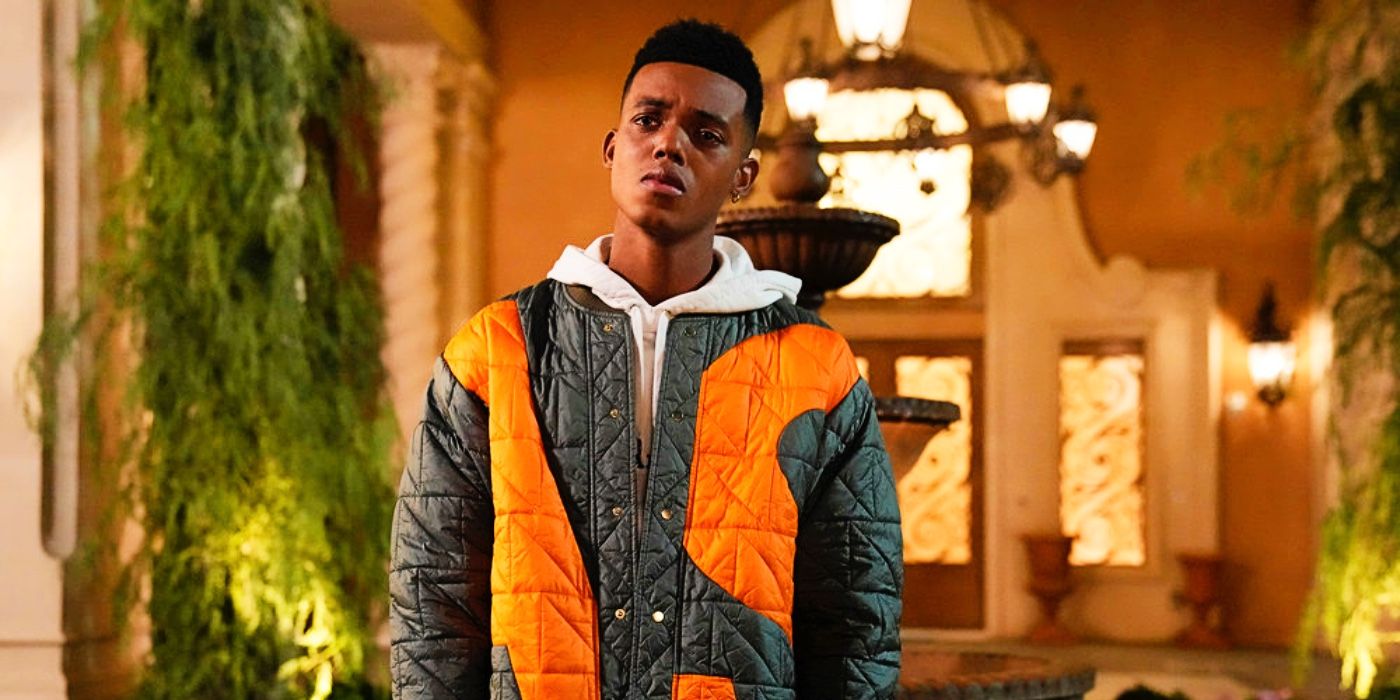 A dramatic adaptation of The Fresh Prince of Bel-Air. Bel-Air follows Will Smith, a street-smart teen from West Philadelphia who gets into trouble. To protect him, Will's mother sends him to live with relatives in LA's wealthiest suburbs, which is only the beginning of a complicated journey for the teenager.
Check out our other Bel-Air season 2 interviews here:
Carla Banks-Waddles
Jordan L. Jones & Simone Jones
Cassandra Freeman, Coco Jones & Akira Akbar
Olly Sholotan, Adrian Holmes & Jimmy Akingbola
Next: Bel-Air Repeats Uncle Phil's Infamous Fresh Prince Feud
Bel-Air season 2 is available on Peacock now.