I Am Legend 2 Starring Michael B Jordan Set Decades After Original
I Am Legend 2 with Will Smith and Michael B. Jordan is being fast-tracked, and story details reveal the sequel is set decades after the 2007 original.
I Am Legend 2 starring Michael B. Jordan and Will Smith will be set decades after the original film. A follow-up to the 2007 post-apocalyptic film, I Am Legend 2 was announced last year with Smith returning as Dr. Robert Neville and Jordan being added to the cast. However, after Smith infamously slapped Chris Rock at the 2022 Oscars, many of his projects were either put on hold or scrapped entirely.
Now, during a recent interview with Deadline discussing his new first-look deal with Warner Bros., Akiva Goldsman shared a positive update on the status of I Am Legend 2. The writer/producer says they are currently fast-tracking two projects, I Am Legend 2 with Smith and Jordan, as well as a sequel to Constantine with Keanu Reeves. Goldsman also revealed integral plot details, including that the film will be set decades after the first movie and is, in part, inspired by The Last of Us. Read what Goldsman shared below:
"This will start a few decades later than the first I'm obsessed with The Last of Us, where we see the world just post-apocalypse but also after a 20-30-year lapse. You see how the earth reclaims the world, and there's something beautiful in the question of, as man steps away from being the primary tenant, what happens? That will be especially visual in New York. I don't know if they'll climb up to the empire state building, but the possibilities are endless. We trace back to the original Matheson book, and the alternate ending as opposed to the released ending in the original film. What Matheson was talking about was that man's time on the planet as the dominant species had come to an end. That's a really interesting thing we're going to get to explore. There will be a little more fidelity to the original text."
Related: I Am Legend 2's Darkseeker Theory Is A Grim Way For Will Smith To Return
What We Know About I Am Legend 2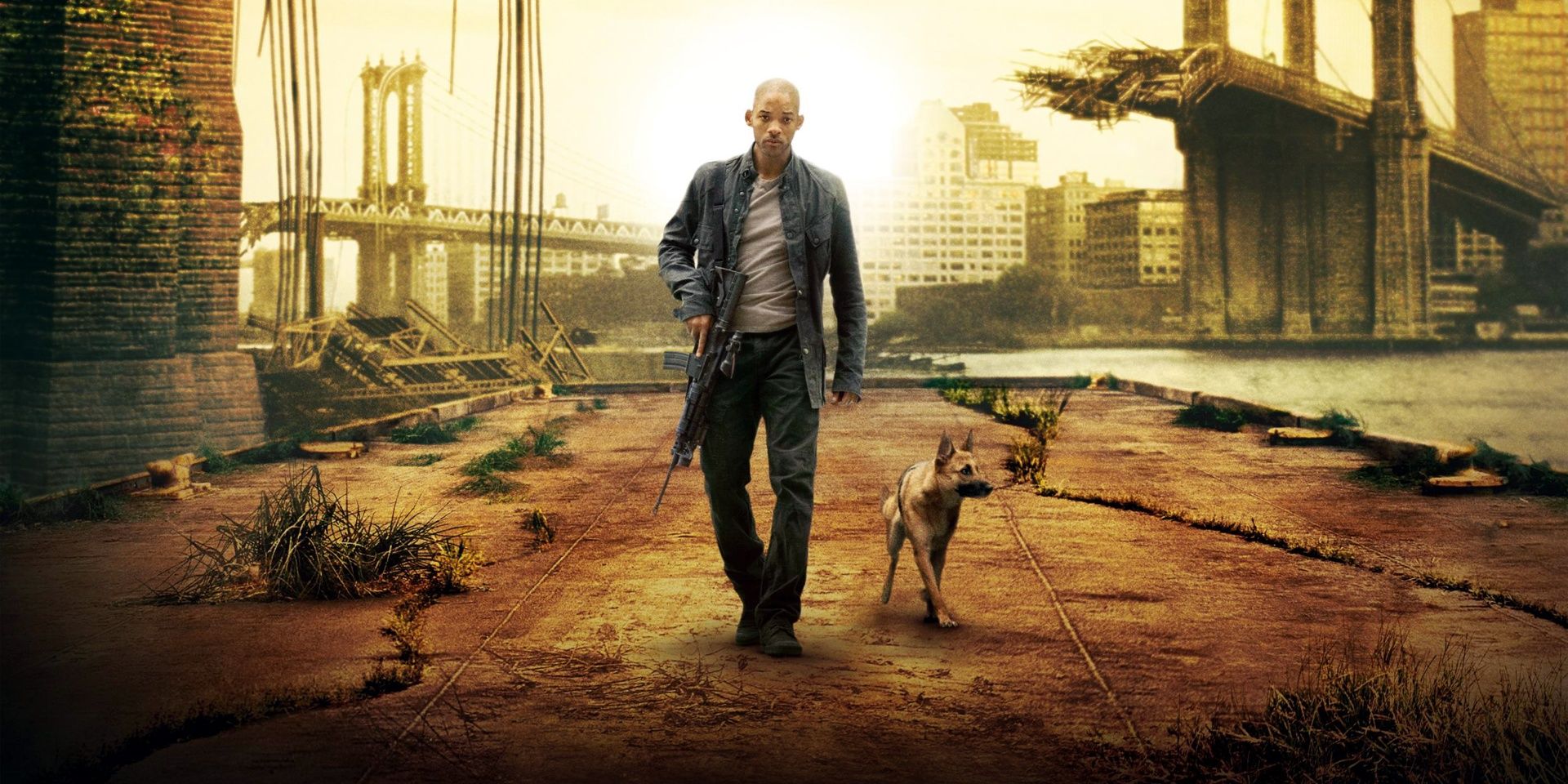 I Am Legend director Francis Lawrence provided the last update on the status of the sequel, saying that the project is "still a ways away." Now, Goldsman's I Am Legend 2 update is a much more reassuring one, as they appear to be fast-tracking the sequel as part of his first-look deal with Warner Bros. There is still no word on who will direct I Am Legend 2, including if Lawrence will return.
In addition to the positive update, Goldsman also shared some details about I Am Legend 2's timeline and story. The sequel will take place decades after the first film and, as many speculated after it was initially announced, it will follow I Am Legend's alternate ending. The film adaptation's original ending saw Neville sacrifice himself to save the cure, though its alternate ending saw him survive, which was closer to the original source material – the 1954 novel of the same name by Richard Matheson.
A follow-up to I Am Legend has been in development for years to no avail, but now, it appears Goldsman has cracked the code to the sequel by picking up after the movie's alternate ending. While the I Am Legend writer was quite forthcoming with details about the sequel, he did not reveal how Jordan's character fits into the story. More details should become apparent as I Am Legend 2 progresses through development.
More: I Am Legend 2 Will Be A Success – Because Of Will Smith's Sequel Rule
Source: Deadline