Hugh Grant Shares Hilarious Hot Dog Stalking Story
Hugh Grant shares a hilarious story about a hot dog stalking him during a convention appearance to promote Dungeons & Dragons: Honor Among Thieves.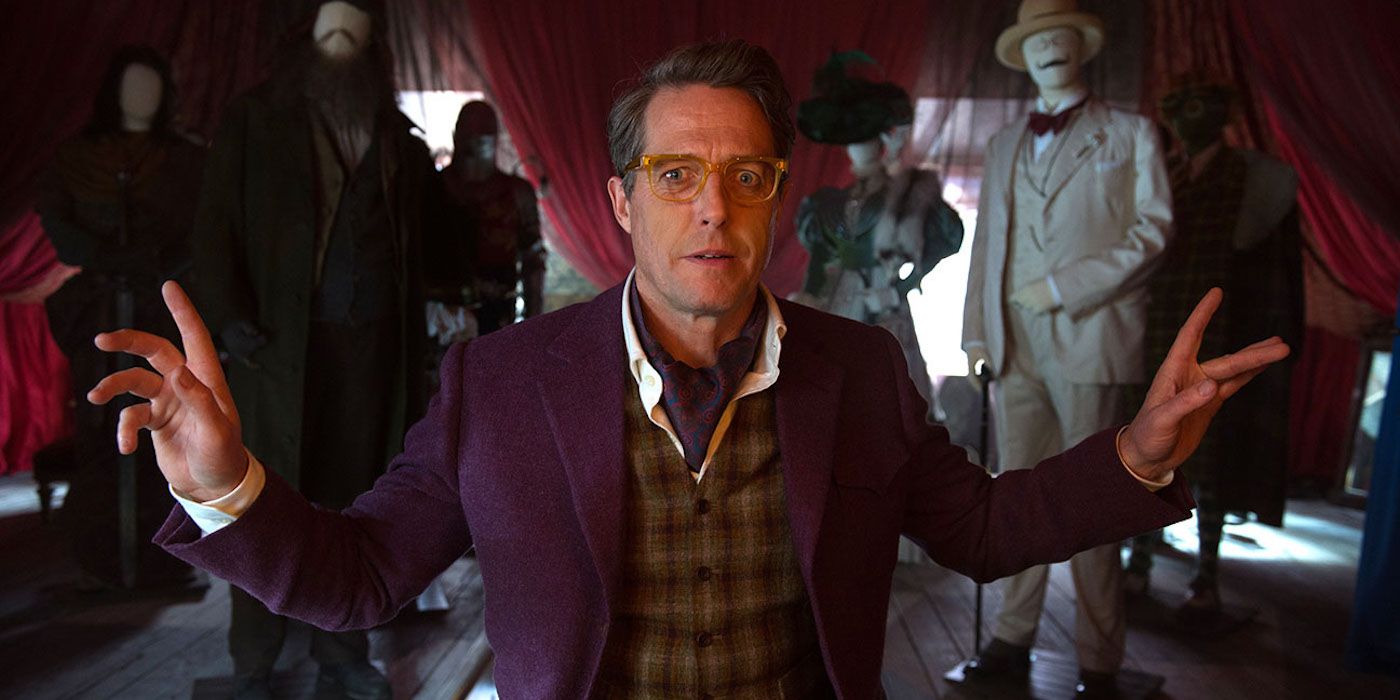 Hugh Grant describes an unsettling hot dog stalking experience he faced while promoting Dungeons & Dragons: Honor Among Thieves at San Diego Comic-Con. The beloved actor will star in the wacky adventure film alongside Chris Pine, Sophia Lillis, Regé-Jean Page, Michelle Rodriguez, and several others. Grant will portray the possibly villainous Rogue Forge Fitzwilliam, a human who has installed himself as the Lord of Neverwinter. The actor's appearance in the fantasy film comes after a long career of playing the leading man in romantic comedies.
During a conversation with Collider, Grant addresses his experience during a recent convention appearance, stating that he was nervous to attend San Diego Comic-Con while promoting Dungeons and Dragons: Honor Among Thieves because he felt he was "old" and "passé" compared to his co-star Pine, and worried his appearance on stage would be met with "dead silence." Pine clarifies that wasn't the case, stating that the attendees loved the opportunity to see Grant. Grant maintains that "only one person at that convention…really loved me," providing an anecdote equal parts funny and creepy. See Grant's comments below:
"There was only one person at that convention who really loved me, and he was dressed for the whole three days as a hot dog. And he followed me wherever I went. I couldn't shake him. Do you remember the hot dog? I was terrified. I still have nightmares about him."
Related: What Happened To Hugh Grant
Breakdown Of Hugh Grant's Career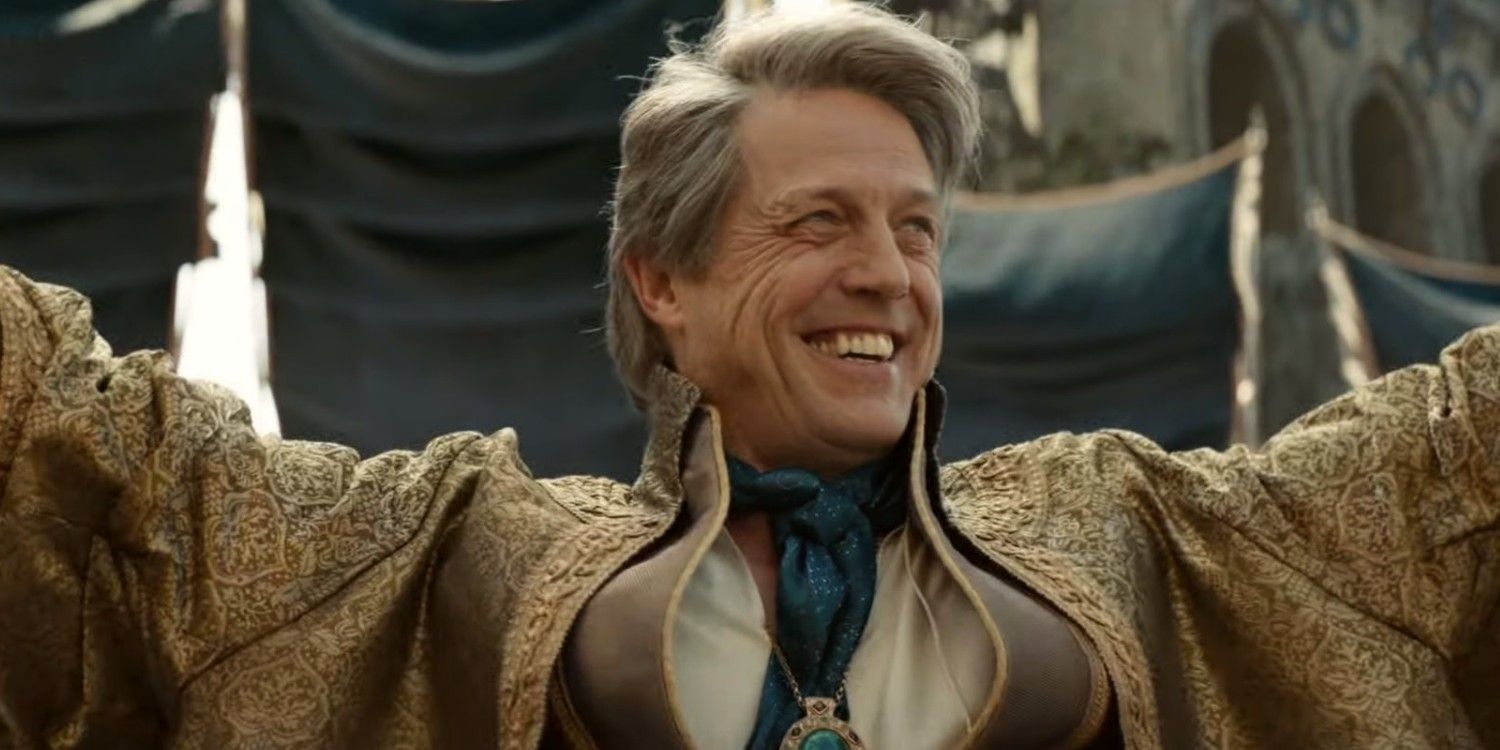 The experience described by the actor is amusing as well as unsettling, and it's no surprise that the internationally beloved Grant was followed at SDCC, despite his anxieties going into the convention. After decades of earning critical acclaim for his many successful projects, Grant has built up a considerable fan base and explored a wide range of different genres, though he is primarily known for his work in rom-coms. Grant rose to fame in 1994 after the massive success of Richard Curtis' Four Weddings and a Funeral, which catapulted him into several similar roles as the charming lead in romantic movies.
The actor starred in a few other Curtis films, including Love Actually and Notting Hill, as well as an array of other movies. Despite the popularity he earned from those roles, the actor has expressed a few regrets from his Love Actually days and has been vocal about his desire to begin making "more interesting decisions" when it comes to his career. It seems this has led to his transition into more dramatic and silly roles, with memorable parts in Florence Foster Jenkins, The Gentlemen, and Paddington 2. He continues that streak with Dungeons and Dragons: Honor Among Thieves, which, based on the trailers, features another entertaining and over-the-top Grant character.
In addition to his still-prospering movie career, Grant has garnered praise for his roles in a few miniseries, including A Very English Scandal and The Undoing. In terms of upcoming projects, the actor will reunite with Guy Ritchie for Operation Fortune: Ruse de Guerre as well as continuing his penchant for offbeat comedies with Jerry Seinfeld's Unfrosted: The Pop-Tart Story. Grant's recent cameo in Glass Onion: A Knives Out Story recently made him the talk of the internet, proving his continued relevance as a beloved actor, which explains the peculiar hot dog stalking he experienced.
More: Dungeons & Dragons Movie Quietly Teases D&D's Secret Spy Organization
Source: Collider