How To Unlock The Suzusaurus Minion In Final Fantasy XIV
The Final Fantasy XIV Suzusaurus Minion is exclusive to homeowners that also belong to a Free Company guild. Here's how players can unlock it.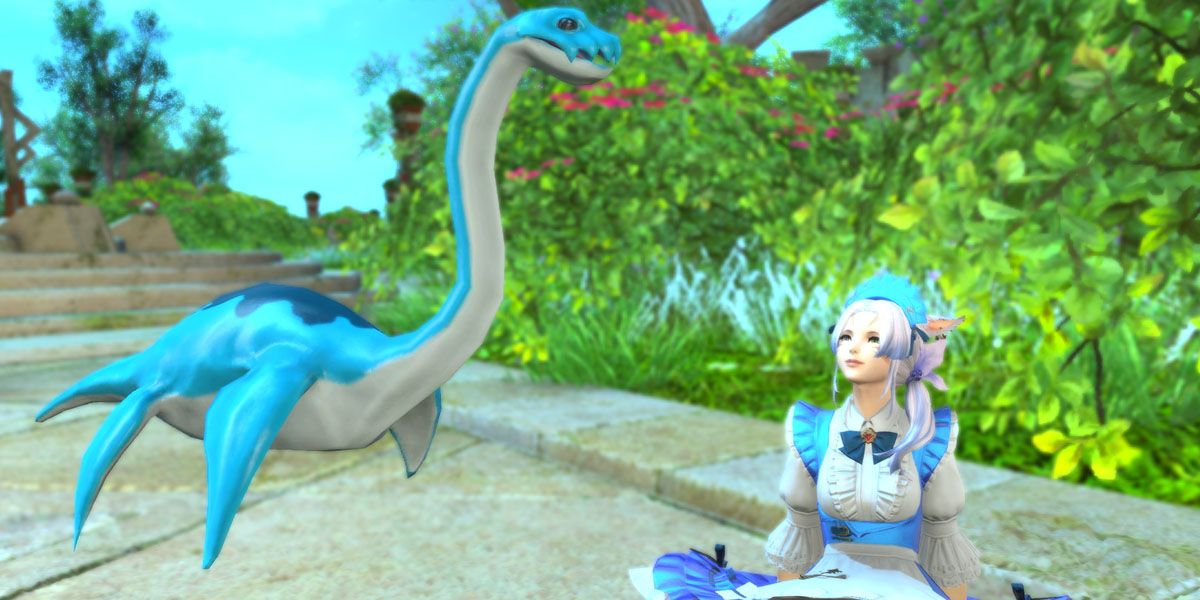 Quick Links
There are many exclusive and unique minions in Final Fantasy XIV. While many of them can be gained by standard activities, the rare Suzusaurus is only for those that have joined a Free Company. Members of such a guild can partake in Subaquatic voyages introduced back in Stormblood.
Because not all players have access to these underwater submarine activities, the Suzusaurus is worth a lot of Gil. Those that want to earn extra Final Fantasy XIV money may want to sell the minion on the open market boards. That also leaves the option for other rich players to purchase it without as much time or effort.
Related: FFXIV 6.3: How To Unlock Free Anden III Mount
How To Join a Free Company
Fully subscribed Final Fantasy XIV players can join a Free Company guild – this option is locked for those still on the unlimited free trial. The main means of finding a Free Company is via the official Community Finder. Players can filter between servers, goals, active hours, language, and members. Individual Free Company pages will include a mission statement from the leader, amount of recruitment slots, and potential images of the existing members. At the bottom of the recruitment page will be the leader's profile, who can be further contacted in-game to join.
Creating a Free Company
Alternatively, players can create their own Final Fantasy XIV Free Company to skip over the application process. First, they must be level 25 in a combat job and progress the main story far enough to join a Grand Company. From there, one must speak to their OIC admin at the Grand Company's headquarters. Next, the leader must find at least three other players to sign the application and become founding members. Finally, once at least four people have been recorded, the leader must pay the OIC 15,000 Gil to start the new Free Company.
Submarine Deployment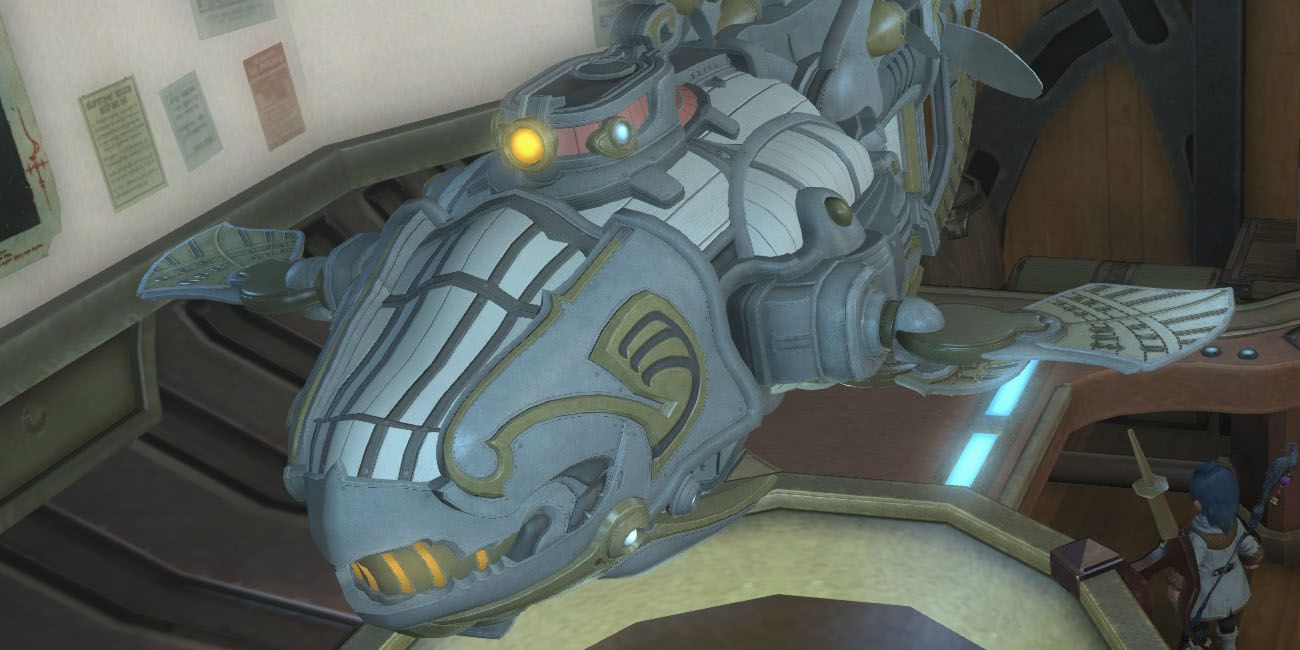 According to the Youtube account Bubbins, once joining or running a Free Company, the members must collectively purchase a house. This is done via the Final Fantasy XIV housing lottery, which has specific schedules to help prevent monopolies. Each lot varies in price, but players should expect to pay between 1.5-40 million Gil depending on size and location. This amount can be pooled by all Free Company members, but the leader must finalize the purchase by a set amount of time after the lottery or will forfeit the house.
Once a house is constructed, players will need to head to the basement Workshop. High-level 90 crafters will then need to build a Submersible with various materials, with higher successful missions per tier. The Free Company will also need to spend credits to acquire Cerium Tanks from the housing ward's Resident Caretaker. All Final Fantasy XIV submarines will start at rank one but will gain levels as they go on each voyage. Finally, at rank 104, players can head to the Bloodbreak sector, which has a slight chance of yielding the Suzusaurus minion.
More: FFXIV: The Best Side Quests to Do in Endwalker
Source: Youtube/Bubbins
Franchise:

Final Fantasy

Platform:

PlayStation 3, PlayStation 4, PlayStation 5, Microsoft Windows, macOS

Released:

2013-08-27

Developer:

Square Enix

Publisher:

Square Enix

Genre:

Fantasy, MMORPG

Multiplayer:

Online Co-Op, Online Multiplayer

ESRB:

T

Summary:

Final Fantasy 14 (Final Fantasy XIV) is the fourteenth entry in the Final Fantasy franchise. It is an MMORPG that initially launched in 2010 before it was completely rebuilt from the ground up for a 2013 release as Final Fantasy XIV: A Realm Reborn. After the events of the 2010 iteration's conclusion, where the primal dragon Bahamut brings calamity to the land of Eorza, the player survives and is sent into the future by five years in a world that has begun to rebuild, but now thrust into the middle of a war from the Garlean Empire. As a consistently expanding world with an ever-scaling storyline, Final Fantasy XIV's narrative grows with each expansion, with the core experience still surrounding working with other players and NPCs as they level and customize their characters, engage in real-time events, and coordinate teams to enter massive dungeons to face raid bosses. The game is available to play with people of several nations and has a massive translatable vocabulary for players to be able to work with one another despite language barriers. The most recent expansion pack, Endwalker, was released in December of 2021 and follows the trend of each title releasing roughly every two years. Final Fantasy XIV is available as a free-to-play title up to level 60, where the game then transitions to a subscription model. The game is playable on Microsoft Windows, macOS, PlayStation 4, and PlayStation 5, as the PlayStation 3 version was shuttered in 2017.

Expansion Packs :

Heavensward (June 2015), Stormblood (June 2017), Shadowbringers (July 2019), Endwalker (December 2021)