How to Unlock the ISO Hemlock Assault Rifle
For Assault Rifle players that have their eye on the new ISO Hemlock in Warzone 2's highly anticipated second season, here's how they can acquire it.
The highly anticipated second season of Call of Duty Warzone 2 has finally arrived, bringing new features, improvements, and changes to the game. One of the most notable additions in the latest update is the new ISO Hemlock Assault Rifle, a powerful and enhanced weapon from Expedite Firearms. This weapon is designed to take both 5.56 and subsonic .300 BLK ammunition, which can create devastating effects for Warzone 2 players that get their hands on it.
As the latest season brings new maps to the multiplayer mode, like the classic Dome and the beta's Museum, players have also been keen to discover Warzone 2's best Ashika Island landing spots. In this update, there are new weapons to unlock, four of which arrive at launch. For Assault Rifle players in Warzone 2 that have their eye on the new ISO Hemlock, here's how they can acquire it.
Related: The Best X12 Akimbo Loadout For Warzone 2 (January 2023)
How To Unlock The ISO Hemlock Assault Rifle In Warzone 2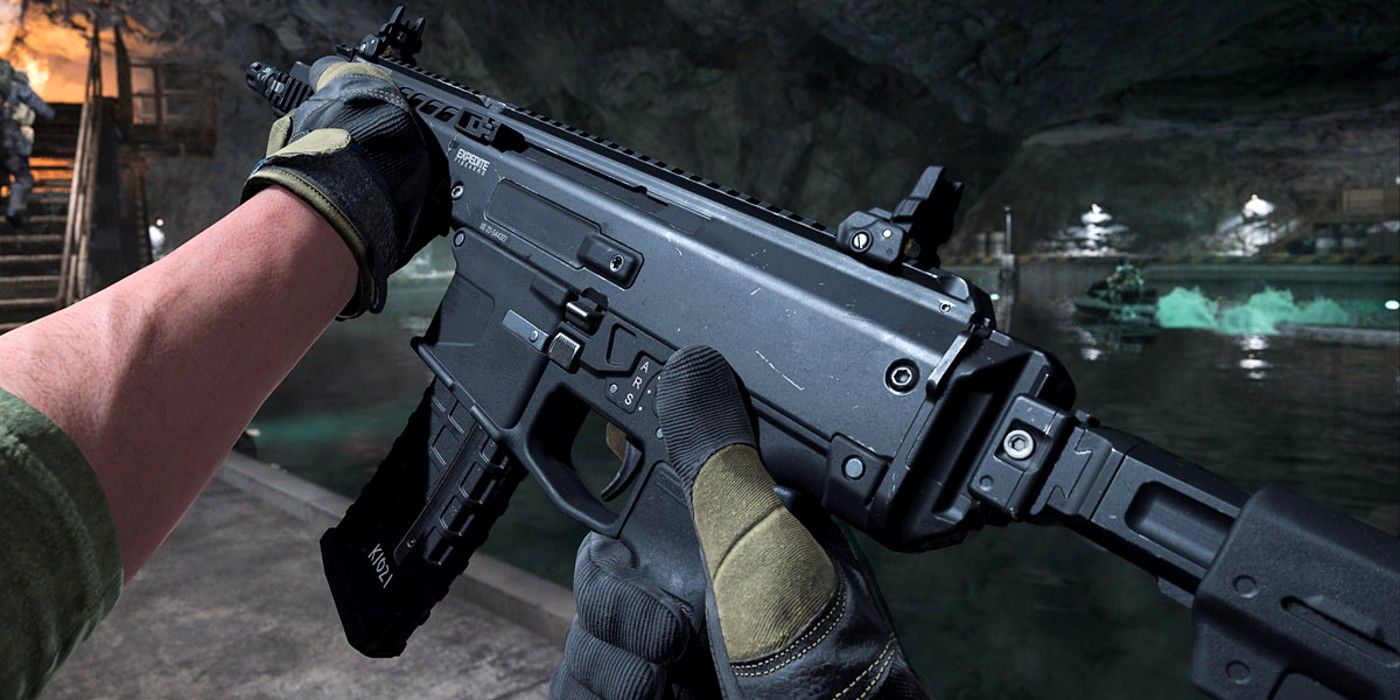 The only way to unlock the ISO Hemlock Assault Rifle is by completing Sector B11 of the Warzone 2 Season 2 Battle Pass. However, as players complete the Battle Pass, they can decide which weapon to unlock first: the ISO Hemlock, KV Broadside Shotgun, or Dual Kodachis. Therefore, to unlock the ISO Hemlock, players must select the right path to unlock sectors in Warzone 2's Battle Pass.
To unlock the rewards in Sector B11, players are required to earn four Battle Pass Tokens before using the final Token. The most obvious way to earn these Tokens in Warzone 2 is by playing the game since each level earned in the Season 2 Battle Pass grants players a Token. Additionally, players can earn Battle Pass Tokens by completing one of Warzone 2's many challenges. Although purchasing Tokens with real money is still an option, players don't need to spend their hard-earned cash to access the new Assault Rifle since Sector B11 comes free with the latest worthwhile Warzone 2 Battle Pass.
The ISO Hemlock is described as a "powerful and enhanced rifle" that can create devastating effects on enemies. Because this weapon has a Max Level of 27 and a Magazine Capacity of 30, the ISO Hemlock Assault Rifle should be an obvious choice for Call of Duty: Warzone 2 players. As players level up this weapon and equip its best attachments, they can also unlock camos for every weapon in the game.
More: MW2 & Warzone 2 Season 2: Release Date & What To Expect
Editor's Note: A lawsuit has been filed against Activision Blizzard by the California Department of Fair Employment and Housing, which alleges the company has engaged in abuse, discrimination, and retaliation against its female employees. Activision Blizzard has denied the allegations. The full details of the Activision Blizzard lawsuit (content warning: rape, suicide, abuse, harassment) are being updated as new information becomes available.
Franchise:

Call of Duty

Platform:

Xbox One, PlayStation 4, Xbox One X, PC, Xbox One S

Released:

2020-03-10

Developer:

Treyarch, Infinity Ward, Raven Software

Publisher:

Activision

Genre:

Shooter

ESRB:

M