How to Get Dark Wood in Disney Dreamlight Valley
Dark Wood is a rare resource used in furniture recipes in Disney Dreamlight Valley. To find it, players have to search in a specific endgame biome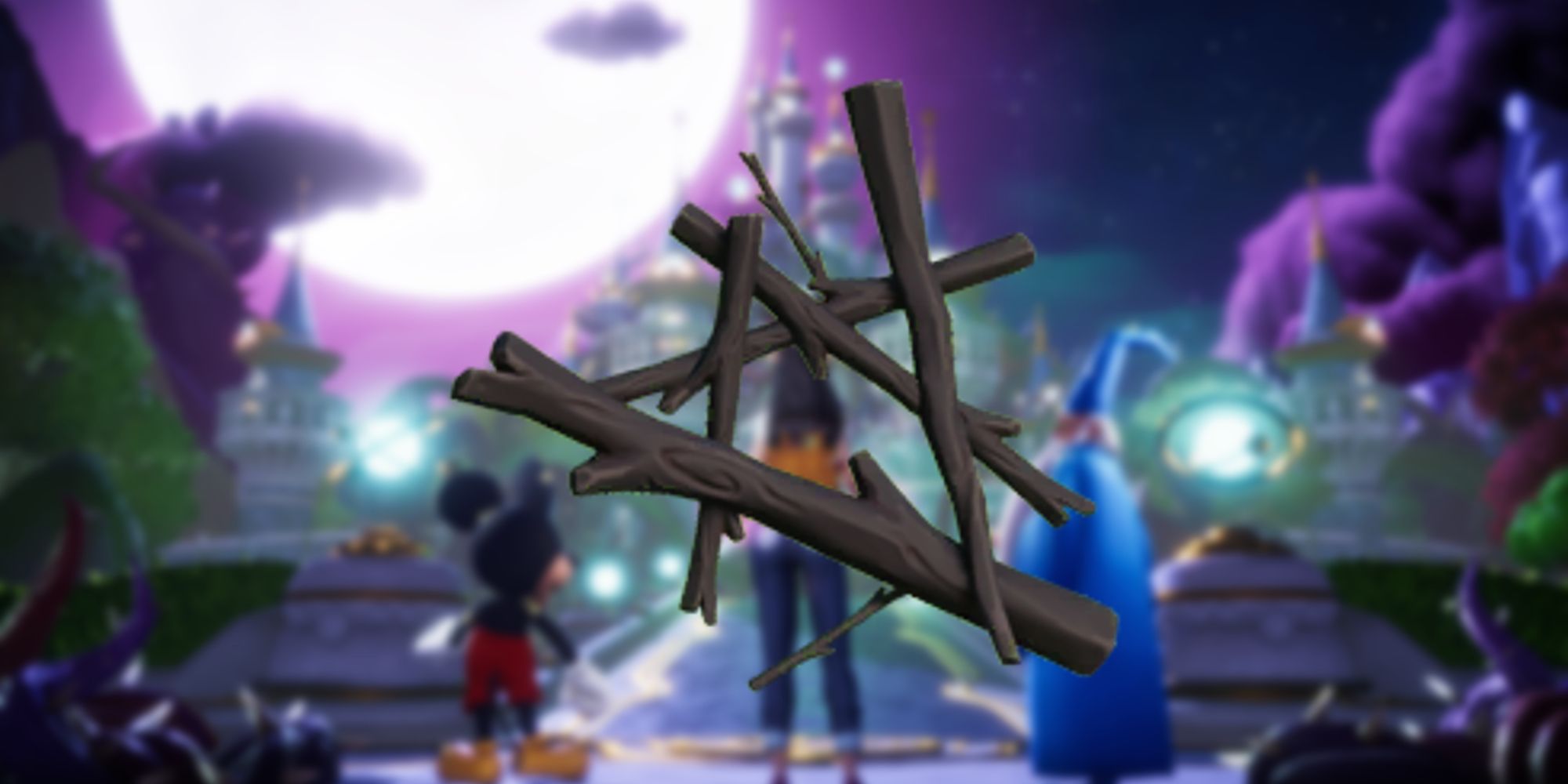 Dark Wood is a hard-to-find crafting resource in Disney Dreamlight Valley, and much like hardwood, softwood and dry wood, it's a crucial ingredient in some crafting recipes. Crafting is a crucial part of Disney Dreamlight Valley and while Dark Wood isn't as widely used as other resources such as Iron Bars or Fabric, it's a required material in some furniture recipes.
For players seeking to design and decorate their villages with certain autumnal and nautical-themed furniture items, tracking down Dark Wood is particularly crucial. However, as it only spawns in a single late-game biome, players will have to go to considerable lengths to obtain some.
Related: Disney Dreamlight Valley: How To Unlock Scar
Where To Find Dark Wood In Disney Dreamlight Valley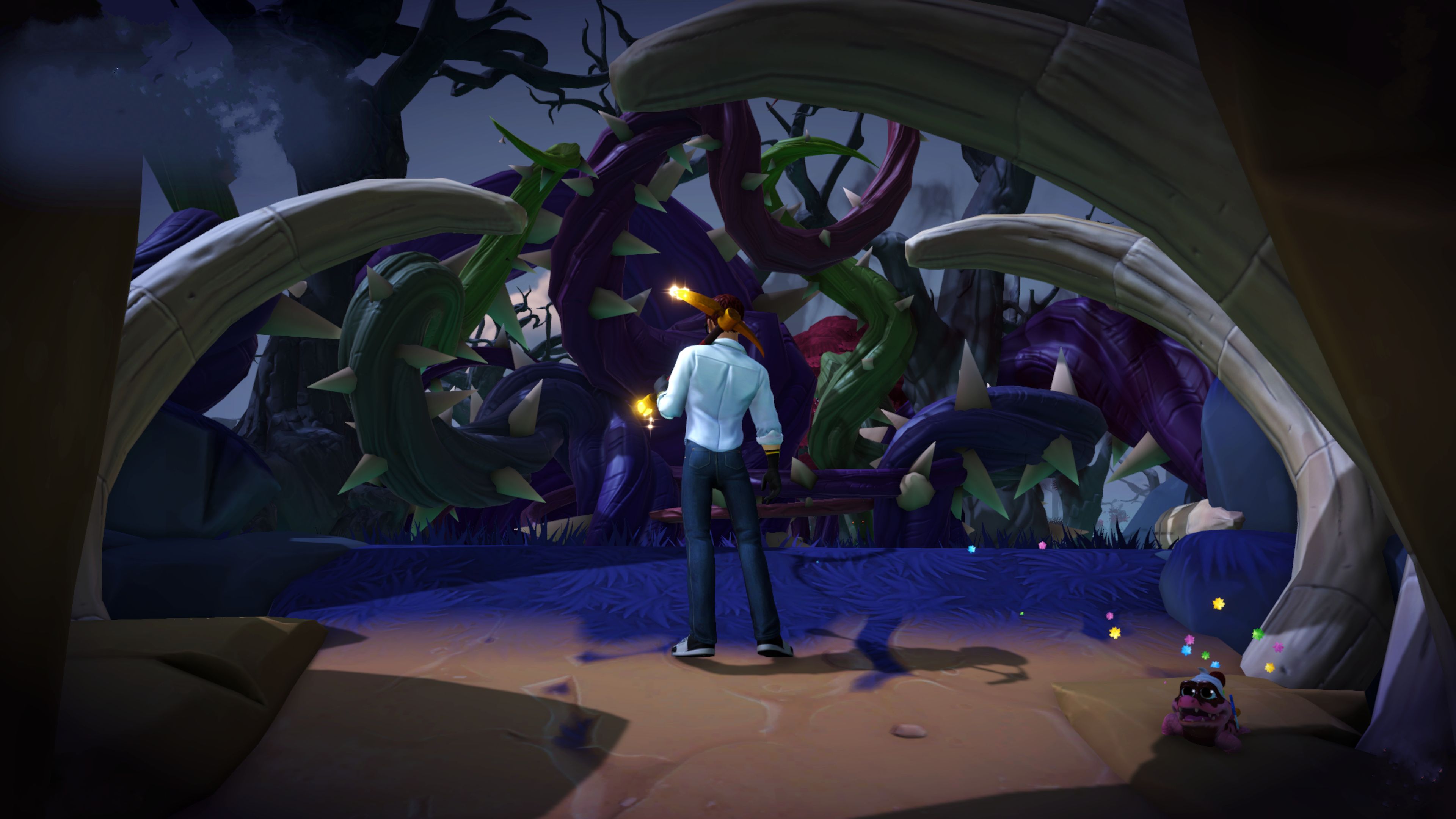 To obtain Dark Wood, players will need to earn Dreamlight by completing tasks and finding more Dream Shards. Dreamlight is a crucial resource in Disney Dreamlight Valley and is used for a variety of different things, including clearing the paths to the valley's different biomes.
To get Dark Wood, players first need to spend 7,000 Dreamlight to clear the path to the Sunlit Plateau biome, and then spend an additional 15,000 Dreamlight to clear the Night Thorns blocking the path from the Sunlit Plateau to the Forgotten Lands biome. 22,000 Dreamlight is a considerable sum even in the late-game, and players will likely need to spend a considerable amount of time grinding out daily tasks and activities to earn it.
On entering the Forgotten Lands, players will be able to forage Dark Wood from the forest floor. The Forgotten Lands are full of useful rare resources such as Disney Dreamlight Valley's Ginger, which can be picked, as well as rare critters and fish species that can't be found anywhere else.
As such, players will want to spend some time gathering items and resources in this biome, as many of them have a high sell value. Selling them can be a quick and easy way for players to build up their Gold reserves, and in turn, gain a quick return on their Dreamlight investments.
Having access to the Forgotten Lands biome also provides players with new harvestable fruit and flowers, as well as access to more mining nodes. This potentially can provide players with an increased supply of rare gems, minerals, and iron ore to make iron ingots in Disney Dreamlight Valley.
According to the Disney Dreamlight Wiki, players will need Dark Wood to craft furniture items such as the Ship Coffee Table and Nautical-Themed Couch. However, by unlocking the Forgotten Lands biome to search for Dark Wood, players will find lots of other rare resources and items to help them restore their villages in Disney Dreamlight Valley.
Next: Disney Dreamlight Valley: How to Befriend Ravens
Source: Disney Dreamlight Wiki
Disney Dreamlight Valley

Platform:

PC, Steam, Microsoft Windows, Nintendo Switch, Xbox One, Xbox Series X/S, PlayStation 5, PlayStation 4, iOS

Original Release Date:

2022-09-06

Developer:

Gameloft

Publisher:

Gameloft

Genre:

Life Simulation, Adventure

ESRB:

E

Summary:

In Disney Dreamlight Valley, players will create their own Disney avatar as they interact with some of the most iconic characters in Disney and Pixar history. The story surrounds the dream castle and the realm it resides in, which is a place where several characters, hero and villain alike, have lived together in harmony. However, an evil force known as the Forgetting consumes the kingdom. It's up to the player to solve puzzles, reunite characters, and embark on feature-rich character storylines to save the Dream realm. Players can build their own Disney neighborhood – plant gardens, go fishing, build residences – or go on adventures in dark caverns, sail the seas, or navigate spooky forests. The choice belongs to the player as they traverse the various Disney worlds in this cozy game that takes notes from mainstays like Animal Crossing and Stardew Valley. Disney Dreamlight Valley was fully released on September 6 2022.