How to Get an Aircraft Carrier
The aircraft carrier can be spawned into the game world via a handy glitch. Here's how to get the aircraft carrier in Grand Theft Auto Online.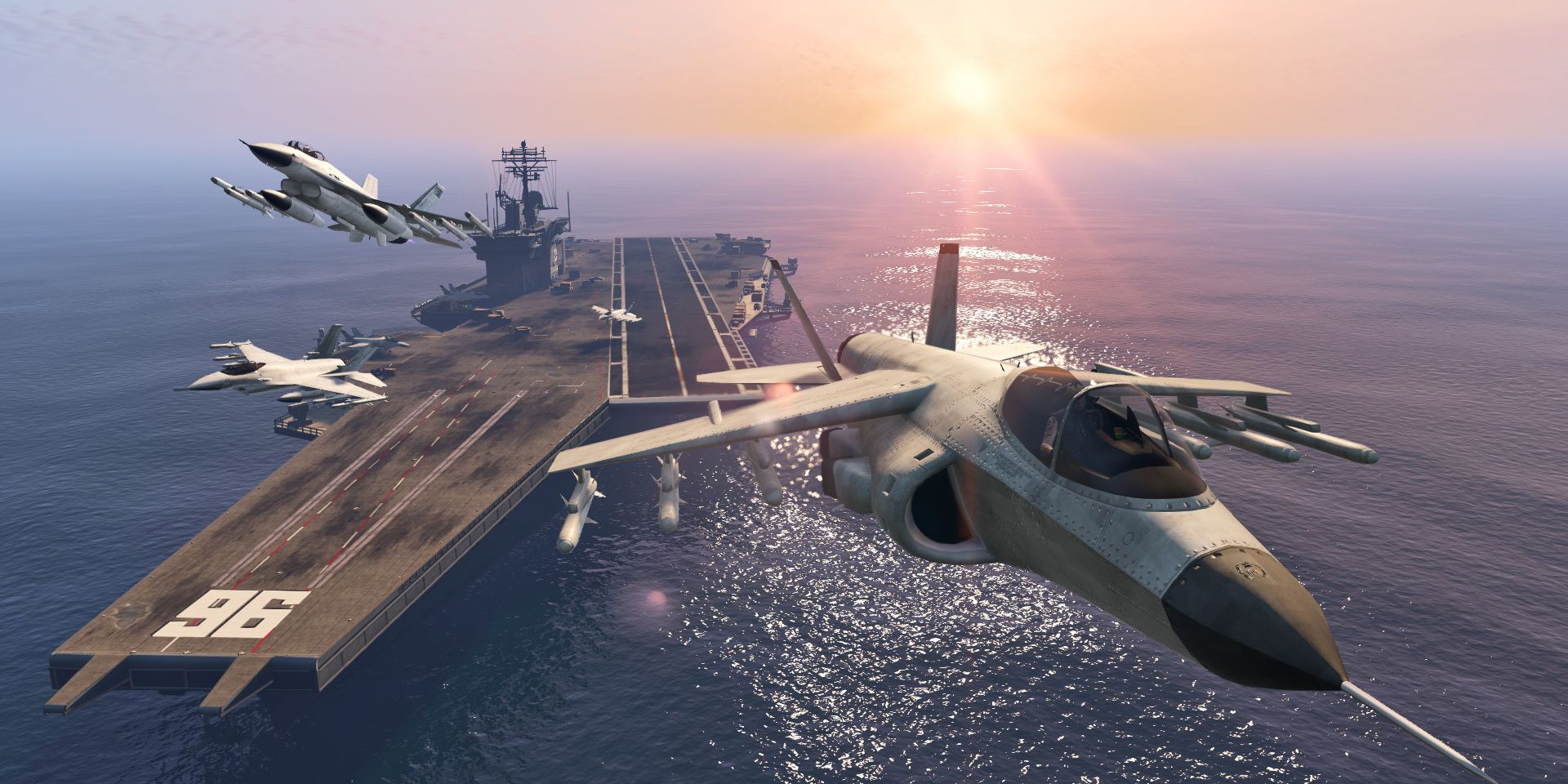 Players can unlock and use many vehicles in GTA Online; however, the Air Carrier is not readily available if players want to use it in the online mode. The USS Luxington is much like its real-life counterpart as it comes outfitted with jets and other vessels that players can steal for their own capitalistic or criminal endeavors.
However, accessing this vehicle in GTA Online is not as straightforward as other vehicles in the online mode. Players will have to go through a few hoops to utilize the Aircraft Carrier, such as having a friend assist them with two missions. Here's how players can access this vehicle in Free Roam Mode.
Related: All GTA Online MK2 Weapons, Ranked
How To Access The Aircraft Carrier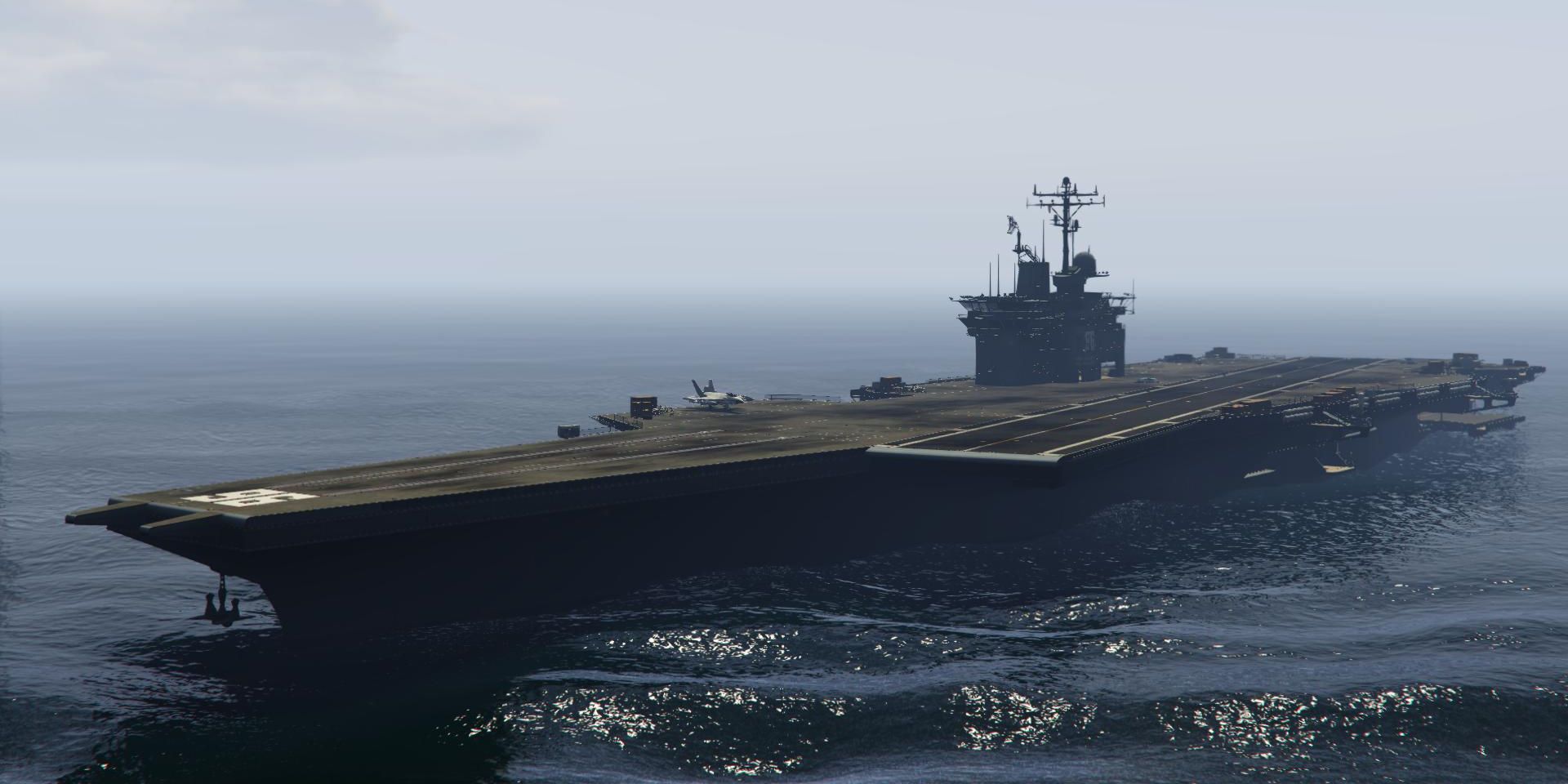 The Aircraft Carrier cannot be purchased by players like other vehicles such as the helicopter. However, there is a way for players to access The USS Luxington via a few missions. First, players will need to start the Humane Raid setup mission or the Business Battles mission from the Los Santos Summer Special. Then, once players have begun a mission, they need to follow the following steps to have the Aircraft Carrier accessible in the Free Mode Session.
Step 1: Invite a Friend To Start The Mission
Step 2: Complete The Mission
Step 3: Once the mission is completed, they will be given the option to start another mission
Step 4: Select "Replay Mission"
Step 5: Load into the Betting Menu but do not proceed further
Step 6: Quit the mission and return to Free Mode
Once these six steps have been completed, the USS Luxington Aircraft Carrier will be available for players to use in their Free Roam Mode session. Once the aircraft carrier is available, players will be able to access GTA Online's many jets without actually buying them.
Fast & Easy Method To Spawn The Aircraft Carrier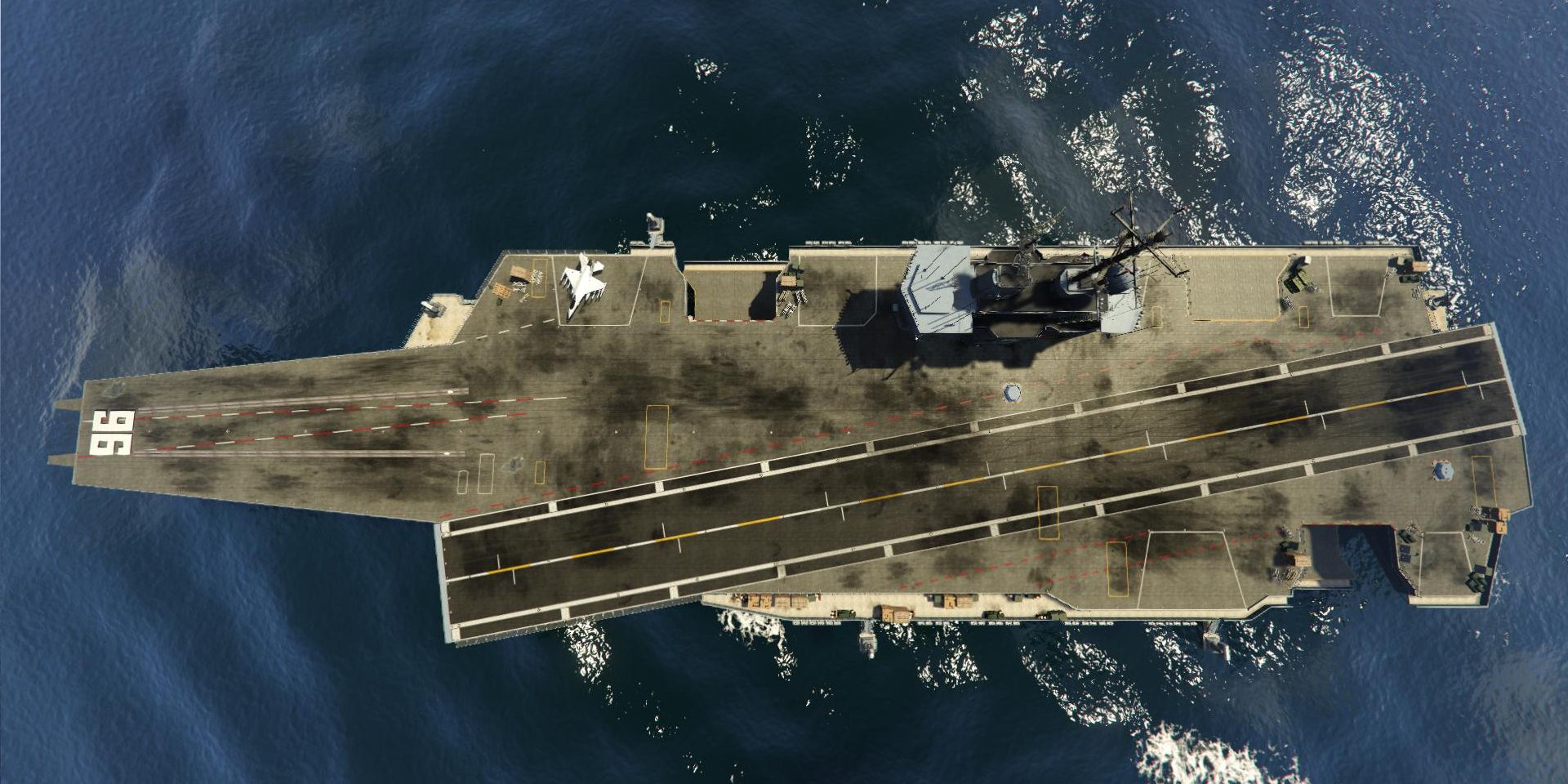 The second method takes a bit less time but is also less reliable. Players will need to begin the mission just like the first method. There will be a point during the mission when they reach the carrier for the first time. From there, open the menu and change the spawn location to "Last Location," and then change a character accessory. This should result in an orange loading screen. If the screen isn't present, players must try this again. If this happens, players can then quit the co-op mission and return for free-roam. The carrier should still be in the ocean for GTA Online players to use