How To Change House Skins
Players are able to change their house skin in Dreamlight Valley once they upgrade homes to their maximum level through certain bought expansions.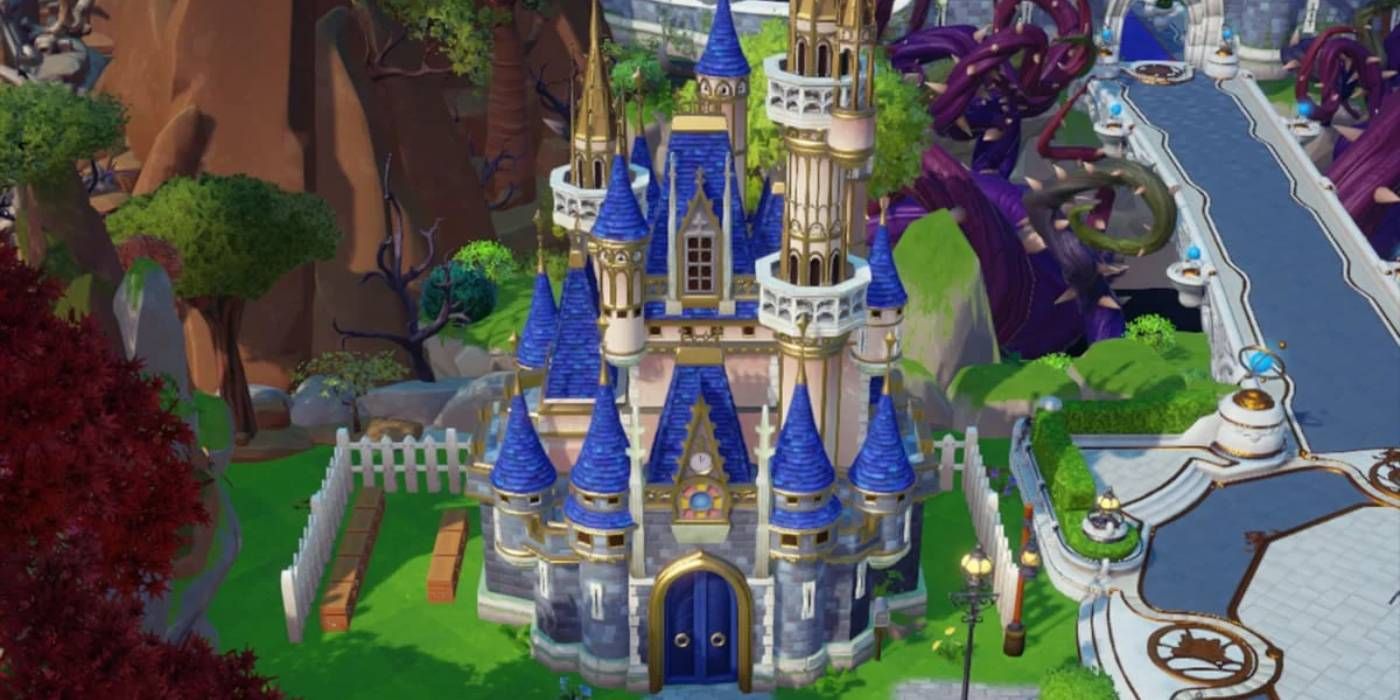 A long-awaited update called "Festival of Friendship" or "Update 3.0" allows players to change their house skins in Disney Dreamlight Valley, giving them new paths to personal customization. Developer Gameloft has allowed players to change not only the simple paint colors of their homes but also the interior doors and wallpapers in addition to the house skins themselves. The given freedom that comes with this expanded depth of personalization lets players design their ideal house after some progression within the game.
Downloading the new update gives players a select group of house skins, allowing them to change their home's appearance. This group includes mainly redesigns of the previous Gablefront House design, now in green, orange, purple, and blue colors. Unfortunately, the Premium Shop hosts the other house skin players might want for Moonstone, a resource tied to the microtransactions present in Dreamlight Valley. Called the Palace skin, this aesthetic transforms a player's house beyond color, making it much larger than the base home design typically used.
Related: How To Get Infinite Money Selling Soufflés in Disney Dreamlight Valley
How To Change The House Color in Disney Dreamlight Valley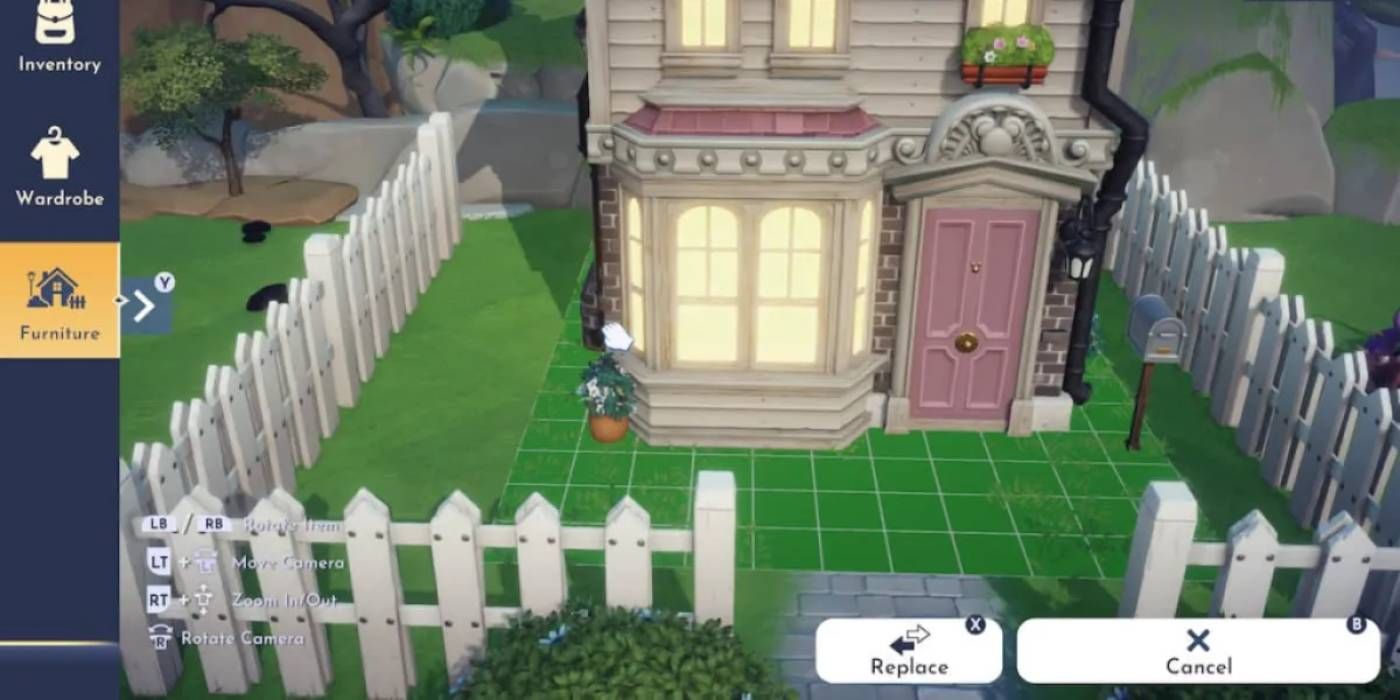 Players must upgrade their house to the maximum level by purchasing Scrooge McDuck's four expansions before they can change the building's skins. Entering the Furniture mode from outside the home gives players a choice to change the color of the building through the Replace prompt. Although there aren't too many options at the time of writing for house skins, Gameloft plans to add more options in the future, along with everything new in update 3 of Dreamlight Valley.
The Furniture mode can be accessed when players hit the Y button (on an Xbox controller) or △ PlayStation while approaching the outside of their house.
The Furniture Mode takes players to the world-editing point of view, letting them select their house specifically through the A input (on Xbox) or X (on PlayStation). The five color choices now available through the Replace tab mentioned earlier should be seen by the player at this point, with any other skins also being shown if more were bought from the Premium Shop.
Placing a new house skin can be similar to putting down a new home entirely, so players may have to be careful when replacing the colors. The Palace design, in particular, takes up more space, which might lead to some rearrangement of other items to fit a given space. Despite the minimal number of house skins present, the roadmap for changes to Disney Dreamlight Valley will no doubt expand on this long-requested feature for the game.
More: Dreamlight Valley: How to Unlock Mirabel
Disney Dreamlight Valley

Platform:

PC, Steam, Microsoft Windows, Nintendo Switch, Xbox One, Xbox Series X/S, PlayStation 5, PlayStation 4, iOS

Released:

2022-09-06

Developer:

Gameloft

Publisher:

Gameloft

Genre:

Life Simulation, Adventure

ESRB:

E

Summary:

In Disney Dreamlight Valley, players will create their own Disney avatar as they interact with some of the most iconic characters in Disney and Pixar history. The story surrounds the dream castle and the realm it resides in, which is a place where several characters, hero and villain alike, have lived together in harmony. However, an evil force known as the Forgetting consumes the kingdom. It's up to the player to solve puzzles, reunite characters, and embark on feature-rich character storylines to save the Dream realm. Players can build their own Disney neighborhood – plant gardens, go fishing, build residences – or go on adventures in dark caverns, sail the seas, or navigate spooky forests. The choice belongs to the player as they traverse the various Disney worlds in this cozy game that takes notes from mainstays like Animal Crossing and Stardew Valley. Disney Dreamlight Valley was fully released on September 6 2022.