How to Catch a Johtonian Wooper
To unlock the original Johtonian Wooper in Pokémon Scarlet and Violet, Trainers must first know where they can find and catch a Paldean Wooper.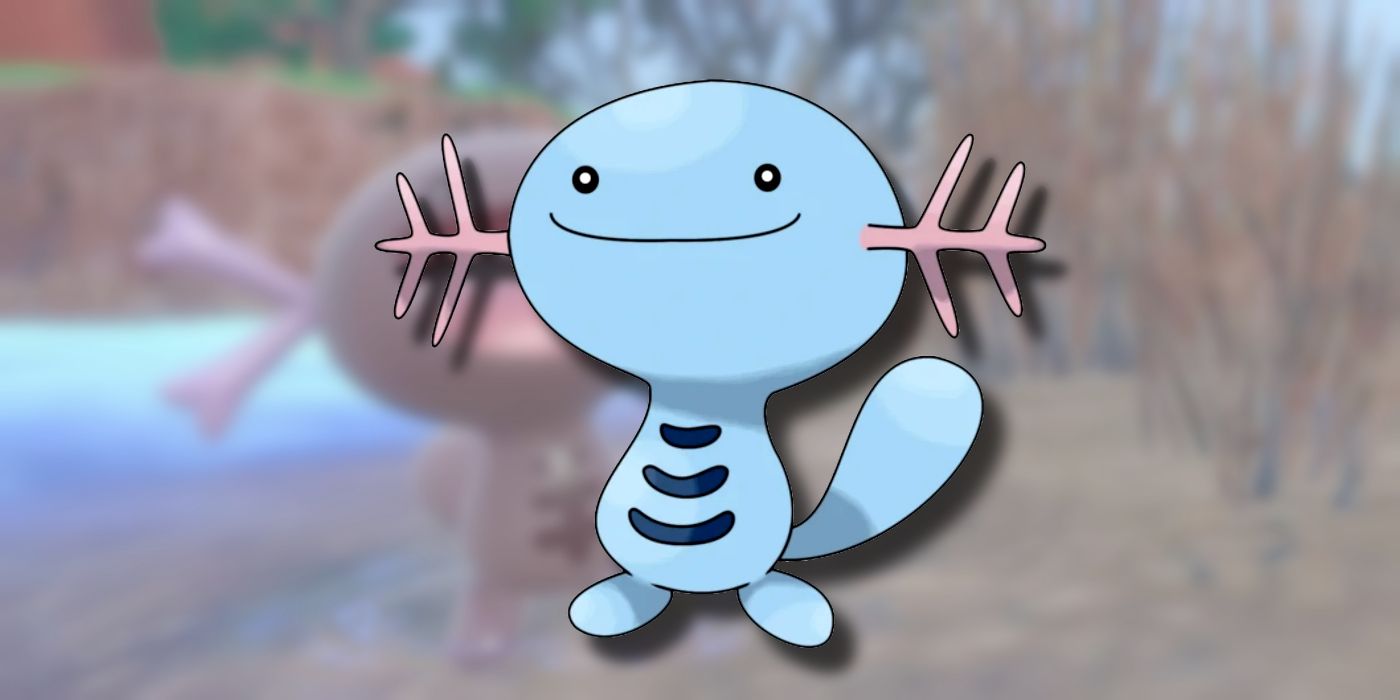 While the appearance of the new Paldean Wooper is far from unlikeable in Pokémon Scarlet and Violet, some fans might prefer the original Johtonian look of the axolotl-style Water Fish Pokémon. In fact, several community members have nicknamed the Paldean Wooper the "Pooper," swapping the "P" from Paldean with the "W" in Wooper. Whether such a label was given out of distaste or crude humor is questionable, yet many fans still long for the original look of their beloved Johtonian Wooper. Fortunately, Game Freak have devised a method that enables Trainers to acquire their favorite blue axolotl in Pokémon Scarlet and Violet.
To get the Johtonian Wooper in Pokémon Scarlet and Violet, Trainers must first catch a Paldean Wooper. While this approach might sound counterintuitive, the point of first catching a Paldean variant is that the Johtonian version can only be traded with a specific NPC. For example, if players travel to Cascarrafa in the West Province, they can encounter a young woman standing in front of the fountain at the city's center. The NPC is curious if Paldean Woopers are venomous and wishes to trade with players the Paldean version in exchange for the Johtonian Wooper.
Related: Pokémon Scarlet & Violet: How to Find (& Catch) Finizen
How To Unlock Johtonian Wooper in Pokémon Scarlet and Violet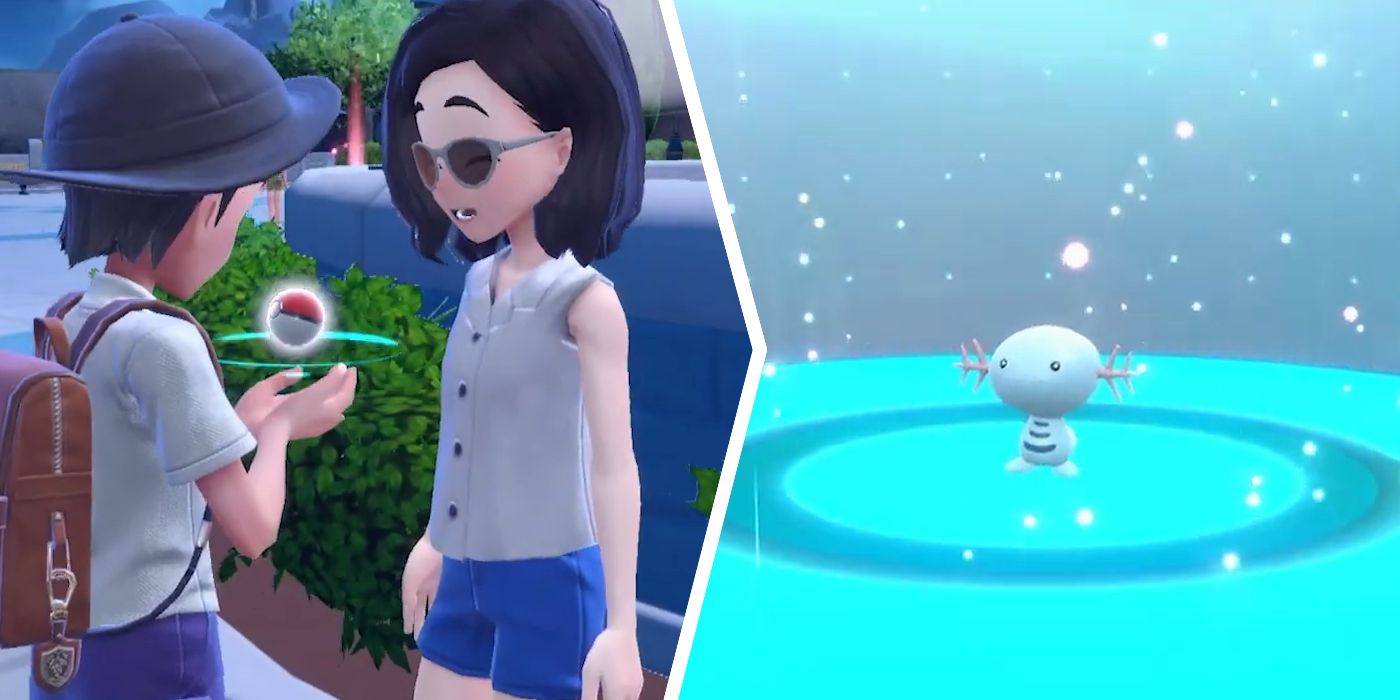 Accordingly, if Trainers choose "Yes," after the Cascarrafa NPC asks if they want to exchange a Paldean Wooper for a Johtonian Wooper, they can complete the trade to get their target axolotl. The requirements for evolving the Johtonian Wooper are identical to the Paldean variation. After reaching Level 20, Wooper will turn into Quagsire. Those who have yet to catch Paldean Wooper can do so by searching the ponds and wetlands of Pokémon Scarlet and Violet's South Province. Based on footage provided by YouTuber Nirth, a choice spot to find the Paldea region's Wooper is near the pond, southeast of Los Platos.
Once Trainers have acquired one Johtonian Wooper in Pokémon Scarlet and Violet, they can "make" more by breeding Wooper or Quagsire with a compatible pocket monster. However, GameRant states that the Wooper must hold an Everstone before breeding. Everstones can be purchased from every Delibird Presents Branch for ₽5,000. Additionally, it would help if Trainers eat a Sandwich that provides the Egg Power buff. Such recipes include the Ultra Peanut Butter Sandwich and Great Marmalade Sandwich. Once all the preparations are in order and players conduct a picnic with their Wooper or Quagsire, they should end up with an Egg in Pokémon Scarlet and Violet that hatches into the Johtonian Water Fish axolotl.
More: Pokémon Scarlet and Violet: How to Catch (& Evolve) Girafarig
Source: YouTube/Nirth | GameRant
Original Release Date:

2022-11-18

Developer:

Game Freak

Franchise:

Pokemon

Genre:

RPG, Adventure, Action

Platform:

Nintendo Switch

Publisher:

Nintendo, The Pokemon Company

ESRB:

E

Summary:

Pokemon returns in its next installment series: Pokemon Scarlet and Violet. Now set in a fictional locale based around Mediterranean Spain, players will traverse the land of Paldea as they continue catching the series' classic and new Pokemon. New to this entry are unique Pokemon that can transform into vehicles, allowing players to traverse the world through new means- which helps with Scarlet and Violet's new open-world approach. Players can tackle gym battles in any order they wish, with foes scaling to their level as they progress. Scarlet and Violet also introduce co-op exploration online and a new battle feature known as Terastallize.

Multiplayer:

Online Co-Op, Online Multiplayer

Prequel:

Pokémon Sword and Shield

Mode:

Single Player, Multiplayer