How To Beat Giovanni (December 2022)
To defeat Team GO Rocket Boss Giovanni in December 2022 of Pokémon GO, Trainers must assemble a team of their best counters for the boss battle.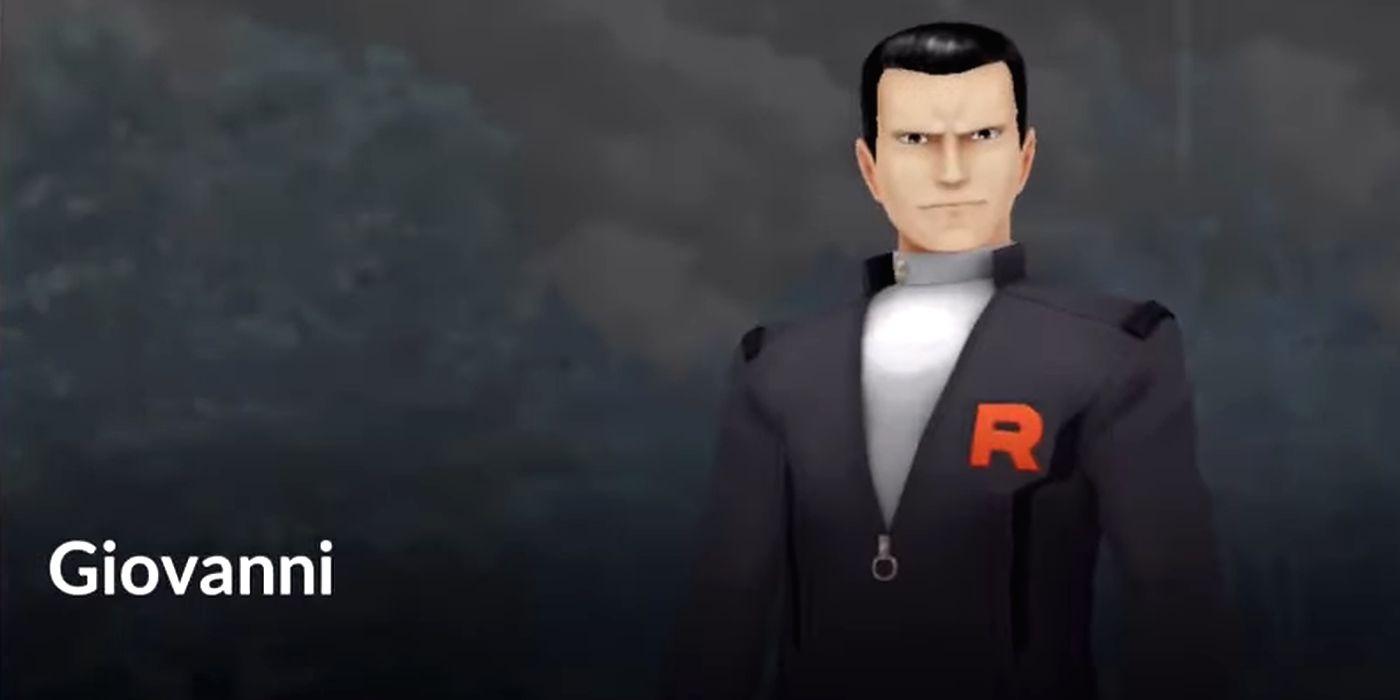 Team GO Rocket Boss Giovanni is back for the holiday season in December 2022 with a lineup slightly different from his previous team in Pokémon GO. He still finds it hard to part with his beloved Persian and yet holds onto Rhyperior from earlier lineups. However, he has now swapped Machamp and Nidoking for Nidoqueen and Steelix, two combatants that can be just as devasting in the arena. Furthermore, his previous Legendary of Shadow Latios has now been swapped with Shadow Mewtwo, an opponent bound to give many Trainers a rough time.
Players should keep in mind that, to defeat Boss Giovanni in Pokémon GO in December 2022, they will need counters with the highest possible CP values. Of course, not everyone has the Candy or Stardust to Power Up their Pokémon to the max for the battle, but it is essential to avoid taking counters with Combat Power lower than Giovanni's picks. Unlike his three Team GO Rocket Leaders, the Boss does not mess around and will make quick work of any player who recklessly enters the arena with the ultimate enemy.
Related: Celesteela Pokémon GO: Raid Guide (Counters, Movesets)
Best Counters for Giovanni in Pokémon GO (December 2022)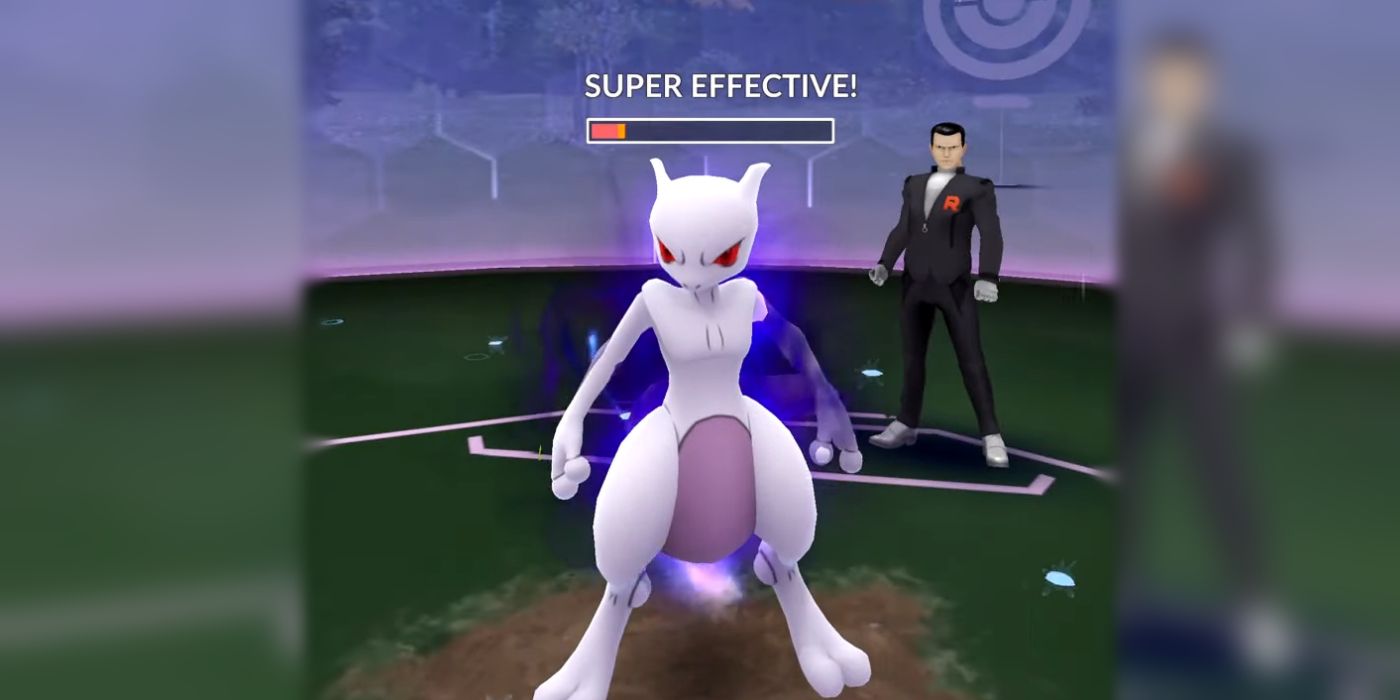 Understandably, not all Trainers have a roster of Legendaries or highly rare pocket monsters to take on Giovanni in December 2022 of Pokémon GO. Therefore, those who fit into this group can refer to the optimal counters and Movesets below, sourced from Pokebattler:
Giovanni's Pokémon
Type & Weakness
Top Three Counters
Optimal Moveset
Persian

Type: Normal
Weakness: Fighting

Lucario

Fast Move: Counter
Charge Move: Aura Sphere

Conkeldurr

Fast Move: Counter
Charge Move: Dynamic Punch

Machamp in Pokémon GO

Fast Move: Counter
Charge Move: Dynamic Punch

Nidoqueen

Type: Poison and Ground
Weakness: Ground, Water, Psychic, and Ice

Alakazam

Fast Move: Confusion
Charge Move: Psychic

Espeon

Fast Move: Confusion
Charge Move: Psychic

Mamoswine

Fast Move: Mud-Slap
Charge Move: Avalanche

Steelix

Type: Steel and Ground
Weakness: Fighting, Ground, Fire, and Water

Lucario

Fast Move: Counter
Charge Move: Aura Sphere

Darmanitan

Fast Move: Fire Fang
Charge Move: Overheat

Conkeldurr

Fast Move: Counter
Charge Move: Dynamic Punch

Rhyperior

Type: Rock & Ground
Weakness: Water & Grass

Swampert

Fast Move: Water Gun
Charge Move: Hydro Cannon

Samurott

Fast Move: Waterfall
Charge Move: Hydro Cannon

Kingler

Fast Move: Bubble
Charge Move: Crabhammer

Shadow Mewtwo

Type: Psychic
Weakness: Ghost, Dark, and Bug

Hydreigon

Fast Move: Bite
Charge Move: Brutal Swing

Chandelure

Fast Move: Hex
Charge Move: Shadow Ball

Weavile in Pokémon GO

Fast Move: Snarl
Charge Move: Foul Play
On the other hand, YouTube content creator DrKendo has devised the perfect "dream team" for more veteran and experienced players who have exceptionally rare pocket monsters in their roster. These three Pokémon will make quick work of Giovanni's team in December 2022 of Pokémon GO:
Pokémon
Optimal Moveset
Yveltal

Fast Move: Snarl
Charge Move: Dark Pulse

Giratina (Altered Forme)

Fast Move: Dragon Breathe
Charge Move: Dragon Claw

Heatran

Fast Move: Fire Spin
Charge Move: Flamethrower
More: Pheromosa Pokémon GO: Raid Guide (Counters, Movesets)
Source: YouTube/DrKendo | Pokebattler
Original Release Date:

2016-07-06

Developer:

The Pokemon Company, Nintendo, Niantic

Genre:

Augmented Reality

Platform:

Android, iOS

Publisher:

Niantic, Nintendo

ESRB:

E