How Game of Thrones Helped Bond The Last of Us Stars
Pedro Pascal and Bella Ramsey share how their experience on HBO's popular fantasy show, Game of Thrones, helped bond the stars for The Last of Us.
Spoilers for The Last of Us episode 1 below!
The Last of Us costars, Pedro Pascal and Bella Ramsey, recently shared how their work on Game of Thrones helped form a strong bond on set. Pascal and Ramsey both starred in the hit HBO television series Game of Thrones prior to being cast in The Last of Us. Pascal portrayed Oberyn Martell, a young Dornish prince out for revenge who sees his demise in a brutal bout against Ser Gregor Clegane. Ramsey made her acting debut on the fifth season of Game of Thrones, as the young Lyanna Mormont. Her character lasted far longer than Pascal's, however, Lyanna suffered the same fate as Oberyn, brutally dying at the hands of an undead giant.
Now, Pascal and Ramsey have been brought together for The Last of Us, a zombie horror-drama based on a PlayStation game of the same name. Speaking with EW, the costars explained how their past work on Game of Thrones helped them bond on their new HBO show. Read what the two had to say below:
Pascal: "I feel like [Game of Thrones] made us come from a family without knowing each other already. To have two characters that the fans liked make their entrance and make their exit is parallel for the both of us and a kind of bonding thing before we even got a chance to bond. So, yes, I am grateful for that."

Ramsey: "I don't think that I'd be an actor if it wasn't for Game of Thrones, 'cause I never really set out to be [one], and then it sort of happened. I wouldn't have it any other way. So it set me up and prepared me for The Last of Us, and all my other projects, in ways that I don't think anything else could."
Related: Why Joel Is In Boston After The Last Of Us' Time Jump
What's Next for Joel and Ellie on The Last of Us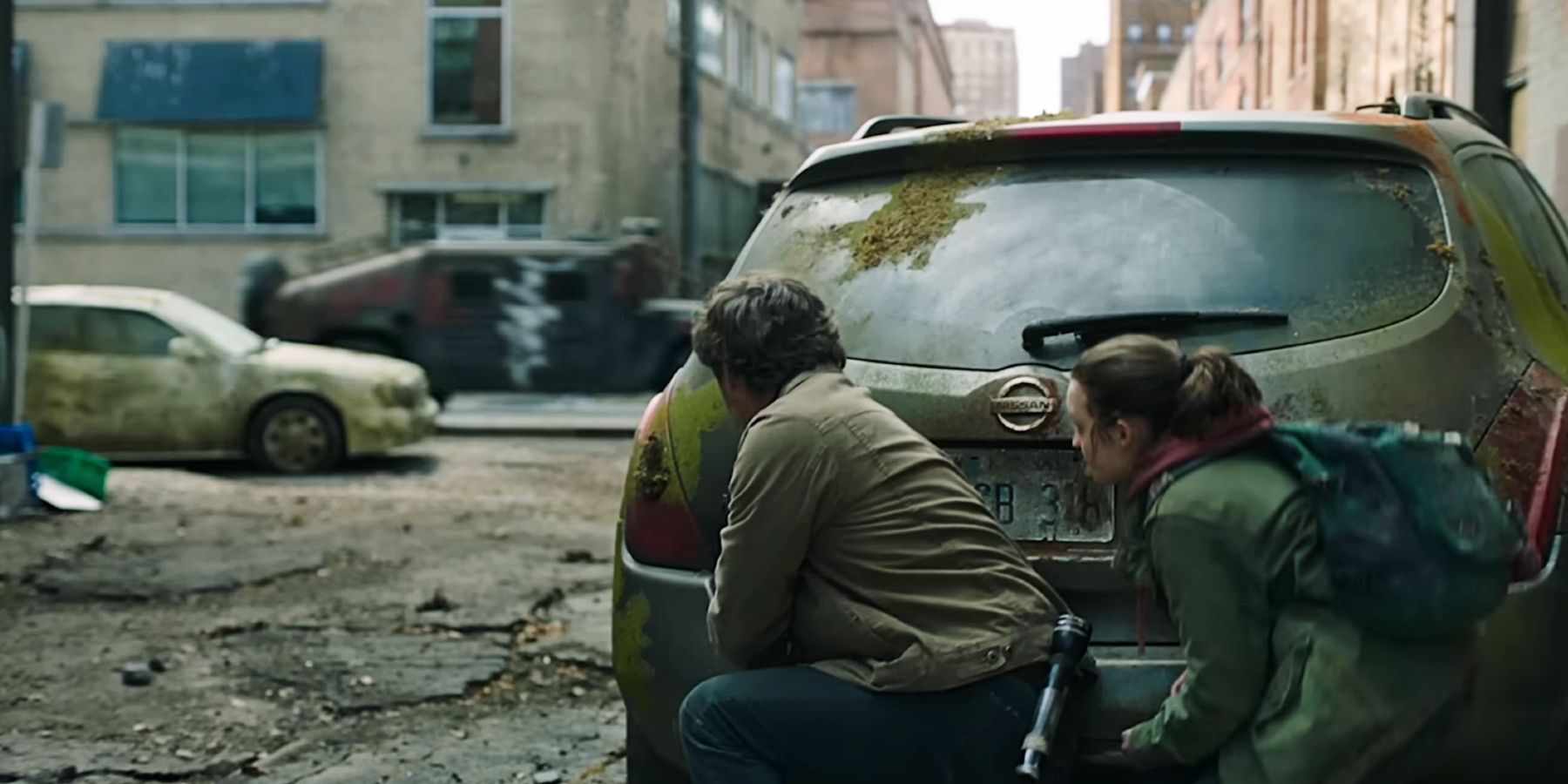 On The Last of Us, Pascal stars as Joel Miller, a rugged survivor and black market smuggler who is enlisted by militant revolutionary faction leader Marlene (Merle Dandridge) to escort a precocious 14-year-old orphan, Ellie (Bella Ramsey), across a post-apocalyptic United States to a distant headquarters. With Ellie revealed to be immune to the fungal infection that has taken over the planet, the idealistic group believes Ellie may just hold the key that might save the world. However, their perilous journey may just be what the duo needs to find peace in the savage world.
During the initial fungal infection outbreak, as depicted in The Last of Us' series premiere, Joel lost his daughter Sarah (Nico Parker). As Joel, Sarah, and Joel's brother Tommy (Gabriel Luna) attempted to escape their home as civilization quickly deteriorated, Sarah wound up shot by a soldier ordered to kill infected on sight. Sarah's shockingly brutal death causes Joel to lose faith in humanity, which results in him turning emotionally desolate. Over time, Joel will find a surrogate daughter in his relationship with Ellie.
The Last of Us episode 1 concluded with Joel and his smuggling partner Tess (Anna Torv) leading Ellie out of the Boston Quarantine Zone. After clearing the perimeter wall, they stumble upon a FEDRA soldier who threatens to take them back into the QZ. Standing in front of Ellie, faced with a similar situation that took his daughter's life, Joel snaps and nearly beats the soldier to death. Ellie is enthralled by Joel's actions, never once having a father figure protect her in such a way. As The Last of Us continues next week with episode 2, audiences can see how Joel and Ellie's on-screen relationship develops.
Next: That Brutal Scene With Joel Sets Up A Major Twist
Source: EW