Henry Cavill's Superman Exit Explained: 9 Biggest Questions Answered
Henry Cavill is no longer Superman, and the shocking news reveals a lot about the DCU's future. Less than two months after announcing his return as Superman, Henry Cavill used his Instagram page to confirm that he will no longer play the Man of Steel. Cavill's post followed James Gunn's Twitter announcement regarding Superman's future on the big screen, with the actor thanking fans and explaining what was behind the decision. Although Henry Cavill exiting the Superman role less than two months after Black Adam's post-credits scene is surprising, that scenario could never be ruled out considering DC's newly formed DC Studios and its plans.
James Gunn and Peter Safran were announced as co-CEOs of DC Studios on October 25, 2022, less than a week after Black Adam premiered. Following Warner Bros. Discovery CEO David Zaslav's comments on August 4, 2022, about a reset, it was expected that James Gunn and Peter Safran's DC Studios would create a new DC Universe. That scenario became even more possible once James Gunn referenced a "new DCU," with the DC Studios' focus being on the future of the franchise rather than on anything that came before. Still, James Gunn had yet to reveal whether the new DCU would be a reboot.
Related: Joining The DCU Would Ruin Robert Pattinson's Batman
Why Henry Cavill Is Out As Superman Despite Black Adam Cameo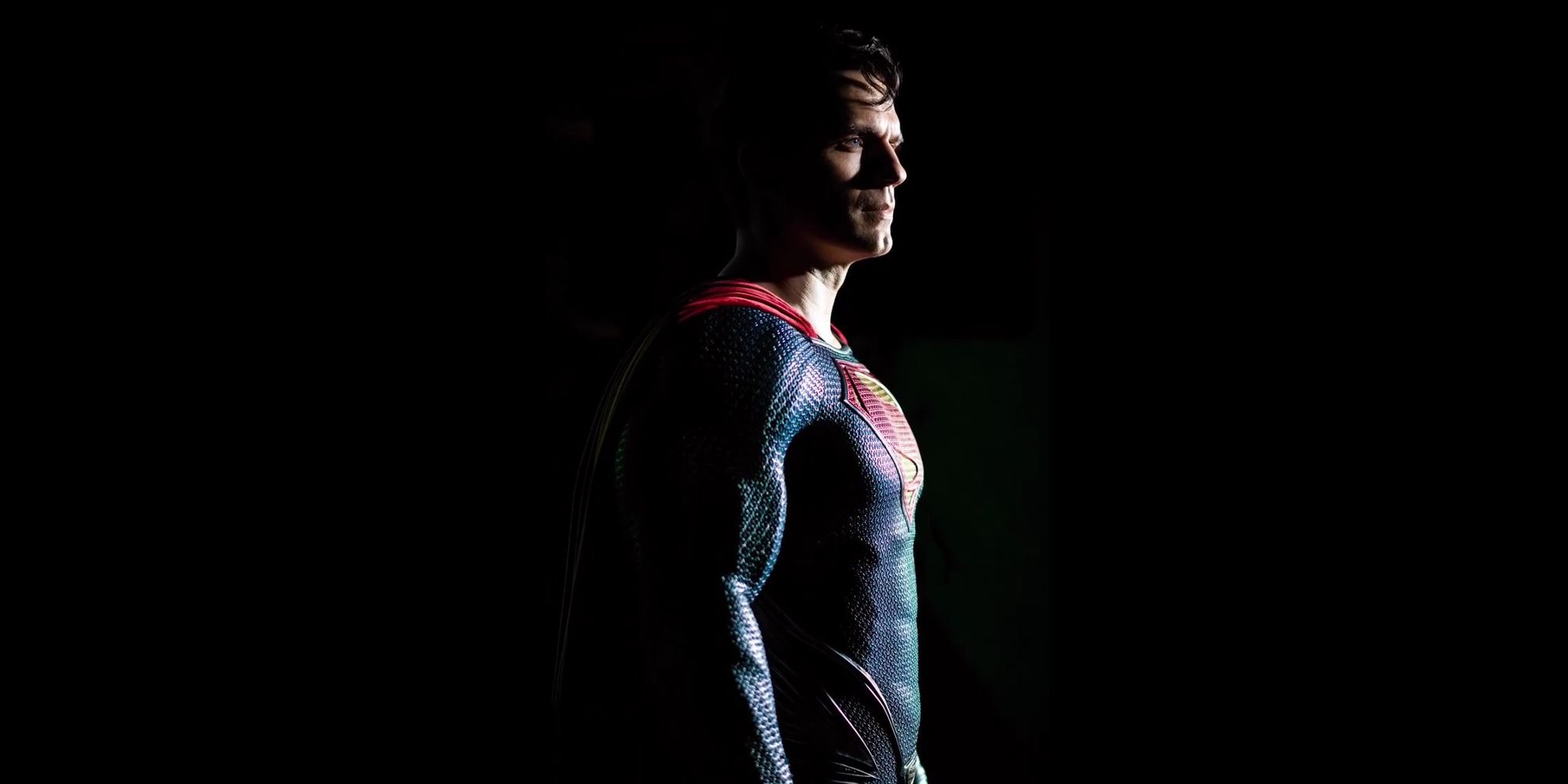 James Gunn is rebooting the DCU's Superman. As part of the DC Studios' new slate, Gunn will write and produce a new Superman movie focused on the earlier years of Clark Kent's superhero journey. The new Superman movie will therefore feature a younger Superman, not Henry Cavill, with the movie expected to follow Clark Kent's first days at the Daily Planet. The Superman reboot will not be an origin story, as confirmed by James Gunn himself. Therefore, the new DCU's first Superman film will be similar to The Batman in the sense of being a more "year two" setting rather than a Superman origin story.
On October 24, 2022, Henry Cavill used his Instagram to announce that he was back as Superman. Cavill's post was a reference to the post-credits scene for Black Adam, which had premiered a couple of days earlier. In the video, Henry Cavill revealed that Superman's cameo in Black Adam was just "a very small taste of what's to come," suggesting that his Superman would have a larger role going forward. Now, following the confirmation that Henry Cavill will not return as Superman after all less than two months after the original announcement, Cavill mentioned on Instagram that the studio had allowed him to confirm his return after Black Adam's premiere – so what changed?
It's important to notice that Black Adam's premiere and Henry Cavill's Superman return announcement all happened before James Gunn and Peter Safran were hired as Dc Studios' CO-heads. In fact, the announcement of Gunn and Safran leading DC Studios came a day after Henry Cavill's Superman return post. It's clear now that DC changed plans regarding the franchise's future, with WBD. choosing to focus its efforts on James Gunn and Peter Safran's DC Studios. Gunn and Safran were hired to craft a new DC Universe, which means that DC Studios would need a clean slate to build a new DC franchise from scratch.
Therefore, any previous DC plans would most likely not fit into what Gunn and Safran were envisioning for DC Studios. The DCEU that started with Man of Steel in 2013 will end ten years later with Aquaman and the Lost Kingdom, as everything after that will have been produced under DC Studios. Black Adam was part of the original DCEU, and while Dwayne Johnson promised that the movie would be "Phase 1" of a new DC Universe, the film had several ties to the ongoing franchise such as Amanda Waller and Superman. Essentially, DC changed the course following the creation of DC Studios, with all previous plans becoming obsolete.
Related: DC's Flash Movie Reboot Trick Isn't Going To Work Now
James Gunn's Plans For Superman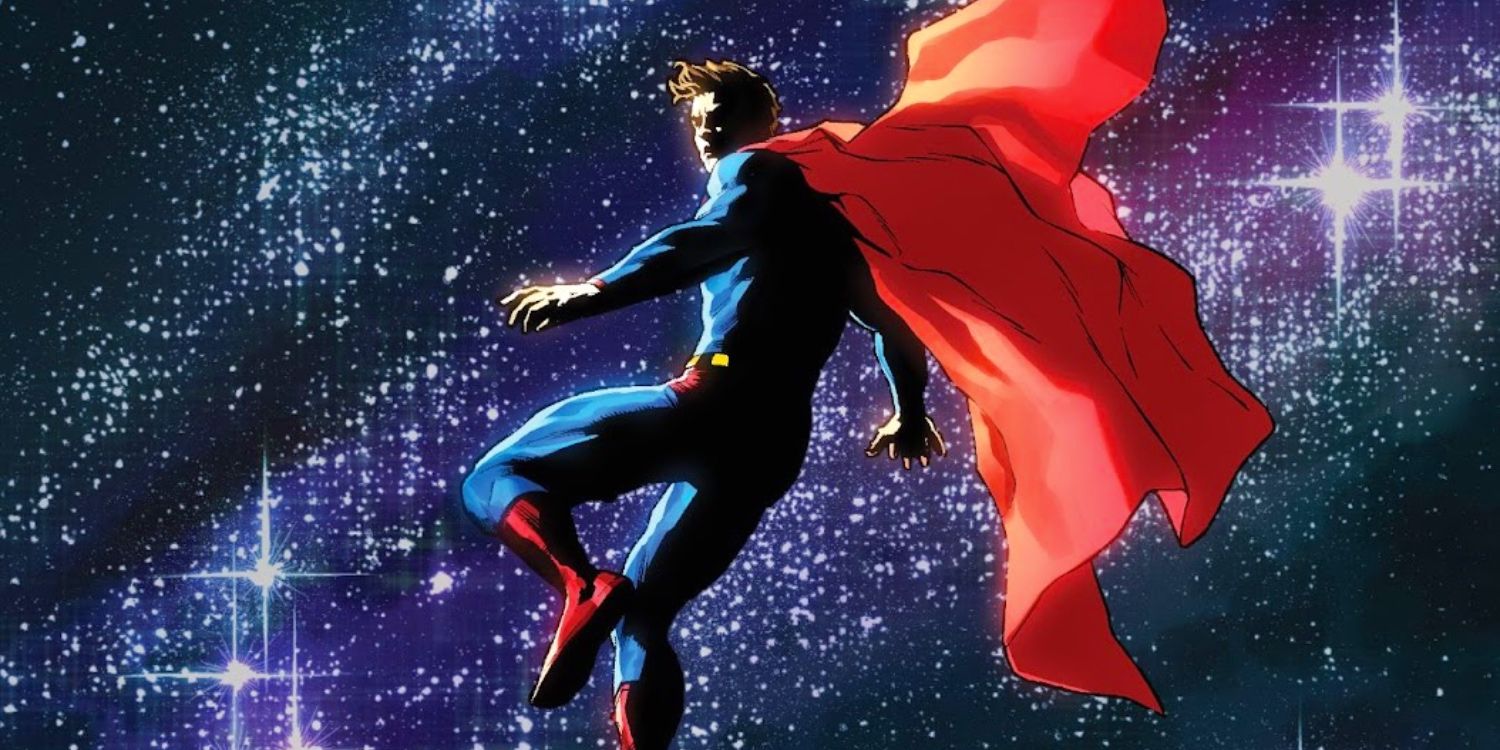 Although James Gunn and Peter Safran are expected to reveal their DCU slate to the public in 2023, Gunn has revealed a lot about his plans for Superman. The Guardians of the Galaxy and The Suicide Squad director will write the new Superman movie, a reboot that, like Matt Reeves' The Batman, will not be an origin story but will still follow Superman during the early years of his superhero career. While James Gunn did not mention the Daily Planet, Variety reported that Gunn's Superman reboot will see Clark Kent's first days as a reporter in Metropolis. As such, the Superman reboot would feature characters like Lois Lane and Perry White.
The decision of who will direct the next Superman movie hasn't been made. That said, THR reports that James Gunn, who will write and produce the DCU Superman reboot, could end up directing the next Superman movie after all. Curiously, James Gunn was offered the chance to helm a Superman movie when he joined DC but chose to direct the Suicide Squad sequel instead. Now, with James Gunn co-leading DC Studios' new DCU, Superman is expected to be a priority for the studio. When asked about Superman's future in the DCU before the Henry Cavill news, James Gunn confirmed that Superman was one of his biggest priorities, if not the biggest.
What Went Wrong With Henry Cavill's Superman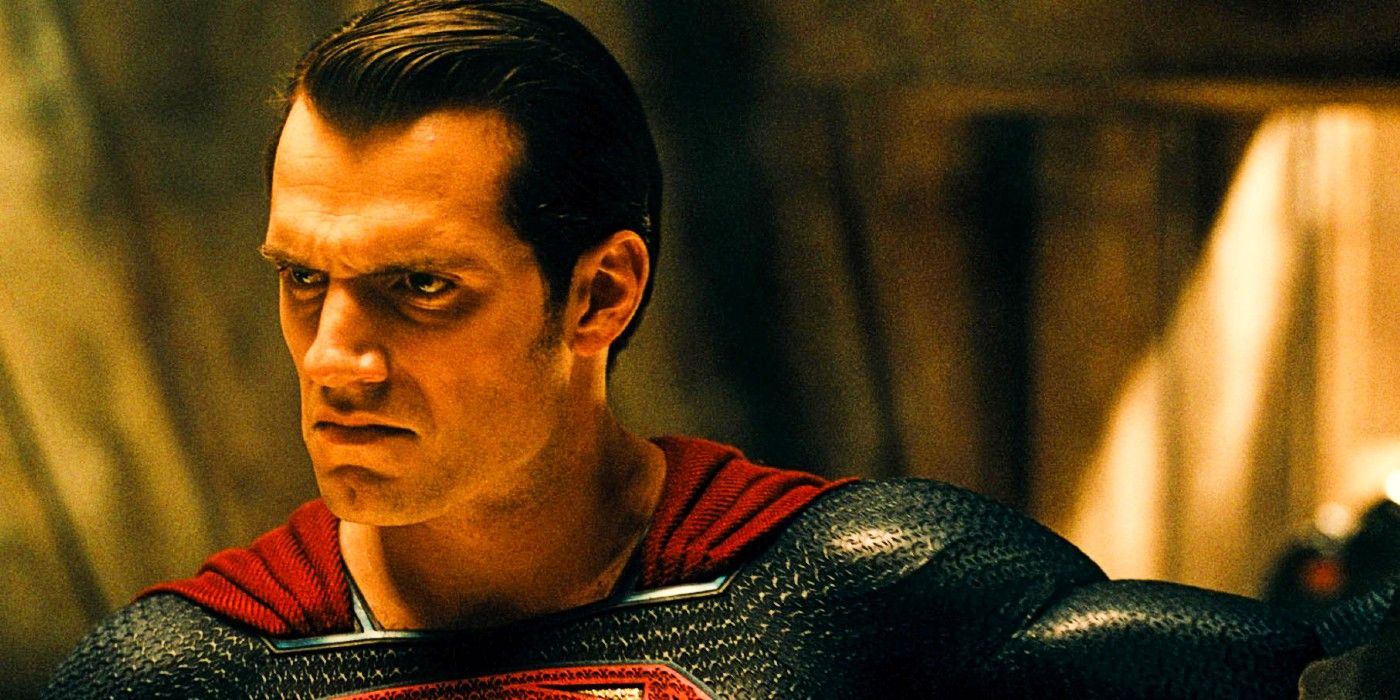 The mixed reception to Man of Steel and Batman v Superman: Dawn of Justice, the Justice League failure, and the lack of a consistent plan for the DCU following Justice League all played against Henry Cavill's Superman. Even those who were not on board with Snyder's Superman story could agree that Cavill's Superman was one of the highlights of the DCEU. Therefore, Cavill's Superman had the potential to work even if the Snyderverse was not restored despite his story being so tied to the events of Man of Steel and Batman v Superman. However, five years after Justice League, the studio never found a "new course" for Henry Cavill's Superman.
Before Black Adam, Henry Cavill's last appearance as Superman had been in 2017's Justice League. A commercial failure that was also tied to behind-the-scenes problems, Justice League was a major turning point for the DCEU, as the future of most Justice League actors became uncertain after the film. Years went by with no announcements of a new Superman project starring Henry Cavill, a scenario that became even worse when Shazam featured a headless Superman cameo. In a similar situation, Superman appeared in Peacemaker, yet only as a silhouette. Both of those moments confirmed that Cavill's Superman future was unclear.
Related: Canceled Batman Movie Rumors Make Keaton's DCU Fate Far More Tragic
One common criticism pointed at Henry Cavill's Superman is that the character was less hopeful and more insecure than previous versions of Superman. Cavill's more somber Superman fits into the story Zack Snyder planned to tell with his original five-movie arc, as Superman would have yet to be defeated and controlled by Darkseid before becoming the more traditional version of the Superhero. However, with Snyder's Justice League sequels not happening, DC would have to reimagine Henry Cavill's Superman with a new story – which never happened. Christopher McQuarrie pitched a new Superman movie starring Henry Cavill, but neither that nor any other Henry Cavill Superman project ever came to be.
Will The DCU's New Superman Be In The Batman's Universe?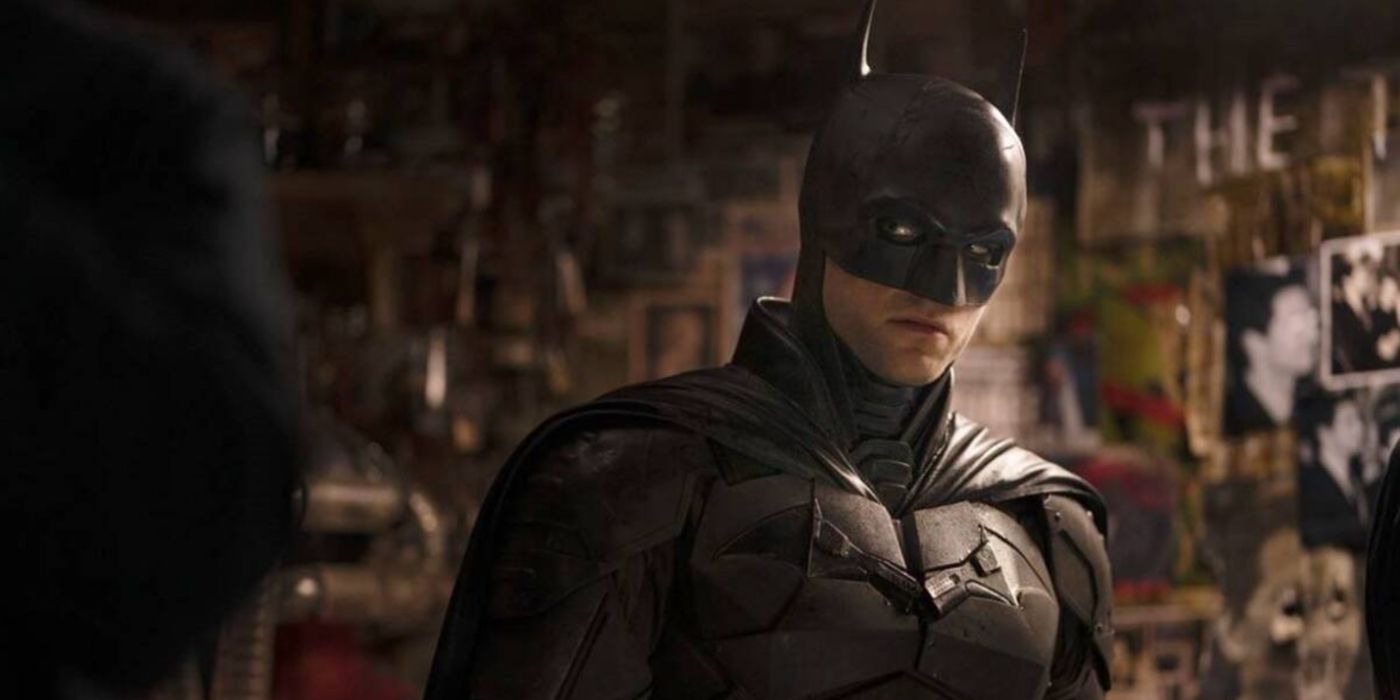 With James Gunn's DCU rebooting Superman with a younger version of Clark Kent, a question regarding what lies ahead for Batman. Cavill's Superman exit and the Superman movie reboot strongly hint at this new DCU being a complete reboot, meaning that this new DC Universe also has to have a new Batman. A strong, logical possibility is that this new DCU Superman would be in the same universe as Matt Reeves' The Batman, as they would both feature younger versions of Superman and Batman compared to the former DCEU. However, a day before the Superman reboot news, both James Gunn and Matt reeves debunked that The Batman would be brought into Gunn's DCU.
Therefore, who will be Batman in James Gunn's DCU is now the biggest mystery regarding the future of the franchise. It's important to notice that Variety, who first reported that The Batman could be incorporated into the new DCU, has stood by the original story despite updating it with Gunn and Reeves' answers. This could be a case of semantics, as James Gunn's new DCU could actually be built around The Batman instead of The Batman being brought into a DC Universe as originally reported. If the new Superman reboot is not in the same universe as The Batman after all, then Gunn's DCU could have a new Batman entirely.
What About The Other Justice League Actors, Will They Return?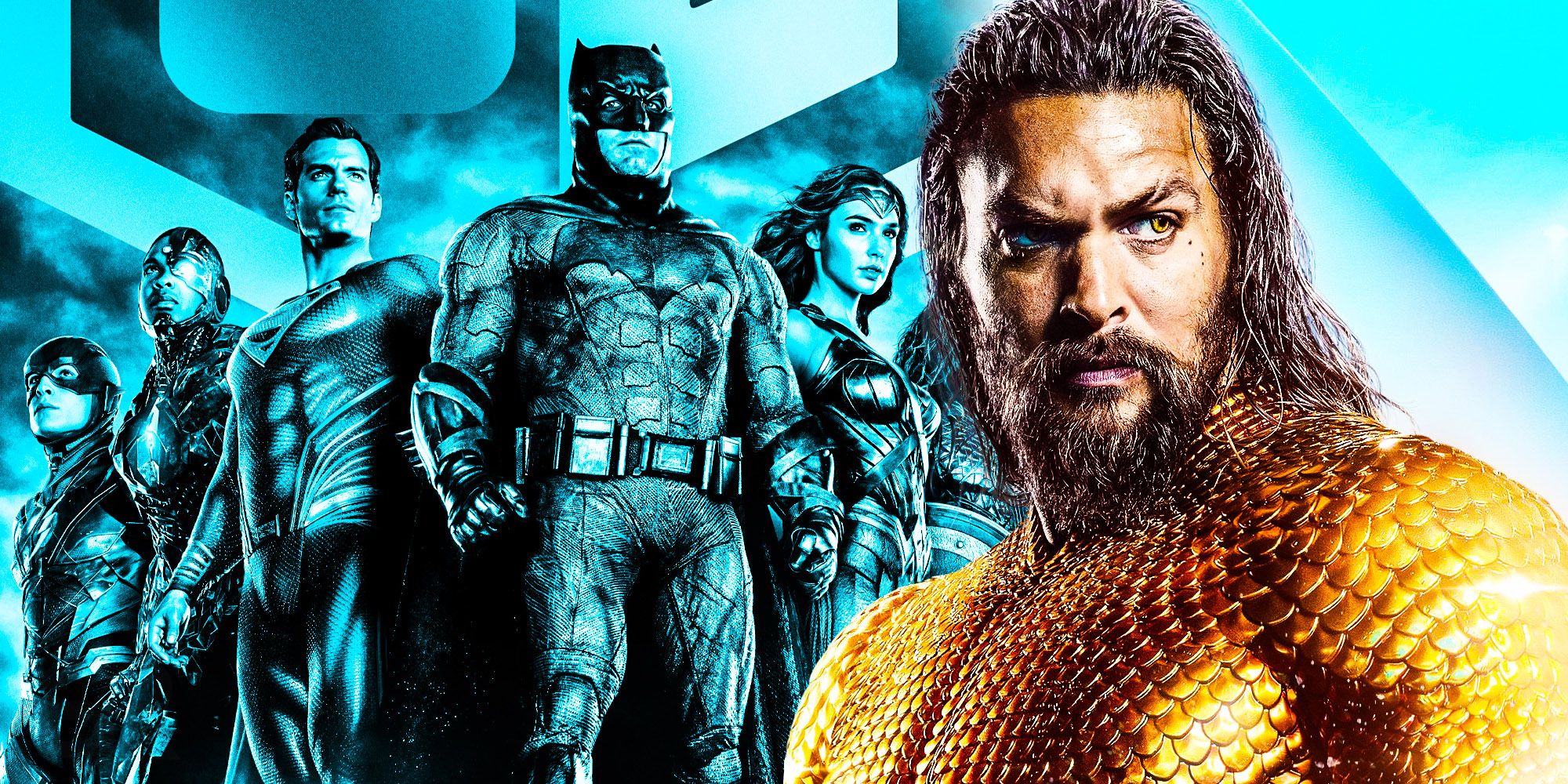 Though the possibility of a soft reboot in which certain elements of the previous DCEU remained and improved seemed plausible, a new Superman reboot starring a different actor as the Man of Steel strongly suggests that the DC Universe is being rebooted. Henry Cavill was cast as Superman for Zack Snyder's Superman movie Man of Steel and then reprised his role in Batman v Superman: Dawn of Justice and Justice League as well as in Black Adam's post-credits scene. As the face of the original DCEU, Henry Cavill will likely not be the only actor to have their character recast as a complete DCU reset appears to be happening.
Related: The DCU's Rebrand Has Made A Crucial Franchise Mistake
Patty Jenkins' Wonder Woman 3 is no longer happening. After conflicting reports on why Wonder Woman 3 isn't happening, the Wonder Woman and Wonder Woman 1984 director released a statement on Twitter saying that she "never walked away" from the movie. According to Patty Jenkins, it was her understanding that there was nothing she could do "to move anything forward at this time." Neither Patty Jenkins nor the original reports revealed whether Gal Gadot will play Wonder Woman again, but the Wonder Woman 3 cancellation, followed by the Superman reboot news, suggests that Wonder Woman might be recast as well.
Following the Wonder Woman 3 cancellation, reports surfaced that one of the possibilities James Gunn and Peter Safran were considering in case of a complete reboot was giving Jason Momoa a new DC character, Lobo. In this scenario, Aquaman and the Last Kingdom would be Momoa's final appearance as Aquaman, with the actor playing Lobo in the new DCU. Ben Affleck, who hasn't appeared as Batman since Justice League, will reprise his role as Batman in The Flash and is also expected to appear in Aquaman 2. Those two 2022 DCU movies would therefore be Affleck's final appearances as Batman.
However, Ben Affleck is interested in directing a DCU movie, according to James Gunn himself. Gunn and Affleck have discussed potential DC projects that Affleck could helm in the future, an interesting outcome considering that Ben Affleck almost directed Man of Steel and was set to direct his own Batman movie before exiting the project. Ray Fisher hasn't appeared as Cyborg since Justice League, and Ezra Miller is returning as Barry Allen for The Flash. Initially, The Flash was expected to be an in-universe reboot, but it could now be one of the final movies in the original DCEU.
What Happened To Henry Cavill's Superman Cameo In The Flash Movie?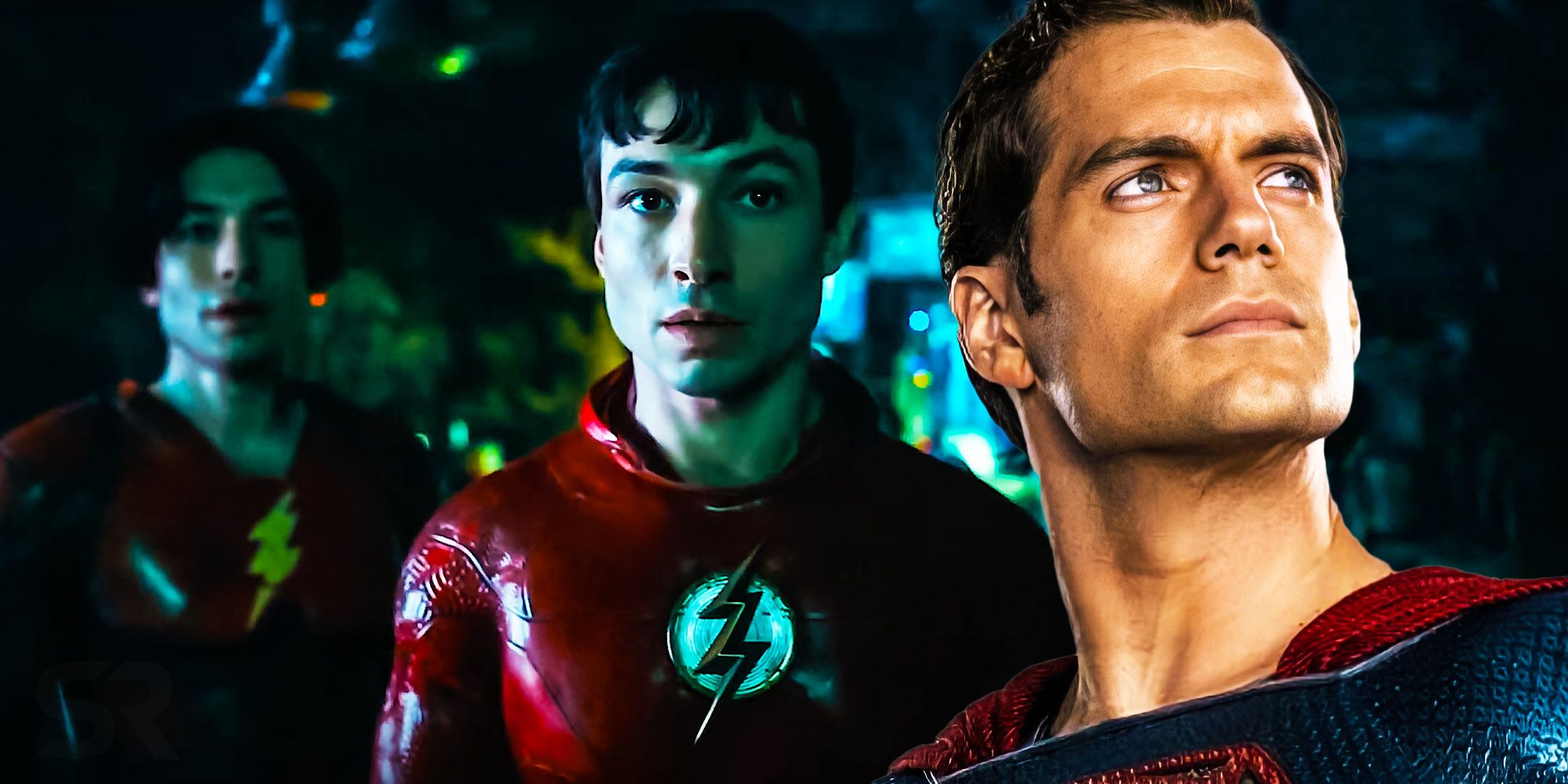 After speculation regarding Henry Cavill's Superman cameo in The Flash, THR reported that Superman was indeed set to appear in The Flash. However, with DC Studios planning a Superman reboot and Cavill set to exit the role, Superman's cameo in The Flash has reportedly been cut. The Flash will see the returns of General Zod and Faora, both of which originally appeared in Man of Steel. The Flash will also introduce Supergirl, although everything points to The Flash's Supergirl being from another universe or alternate timeline rather than existing on the main DCU timeline. With a Superman reboot now happening, Sasha Calle's Supergirl may not return after The Flash.
Related: The Biggest Change DC Studios Needs To Make
Will Cavill EVER Play Superman Again? Could He Be Another DC Character?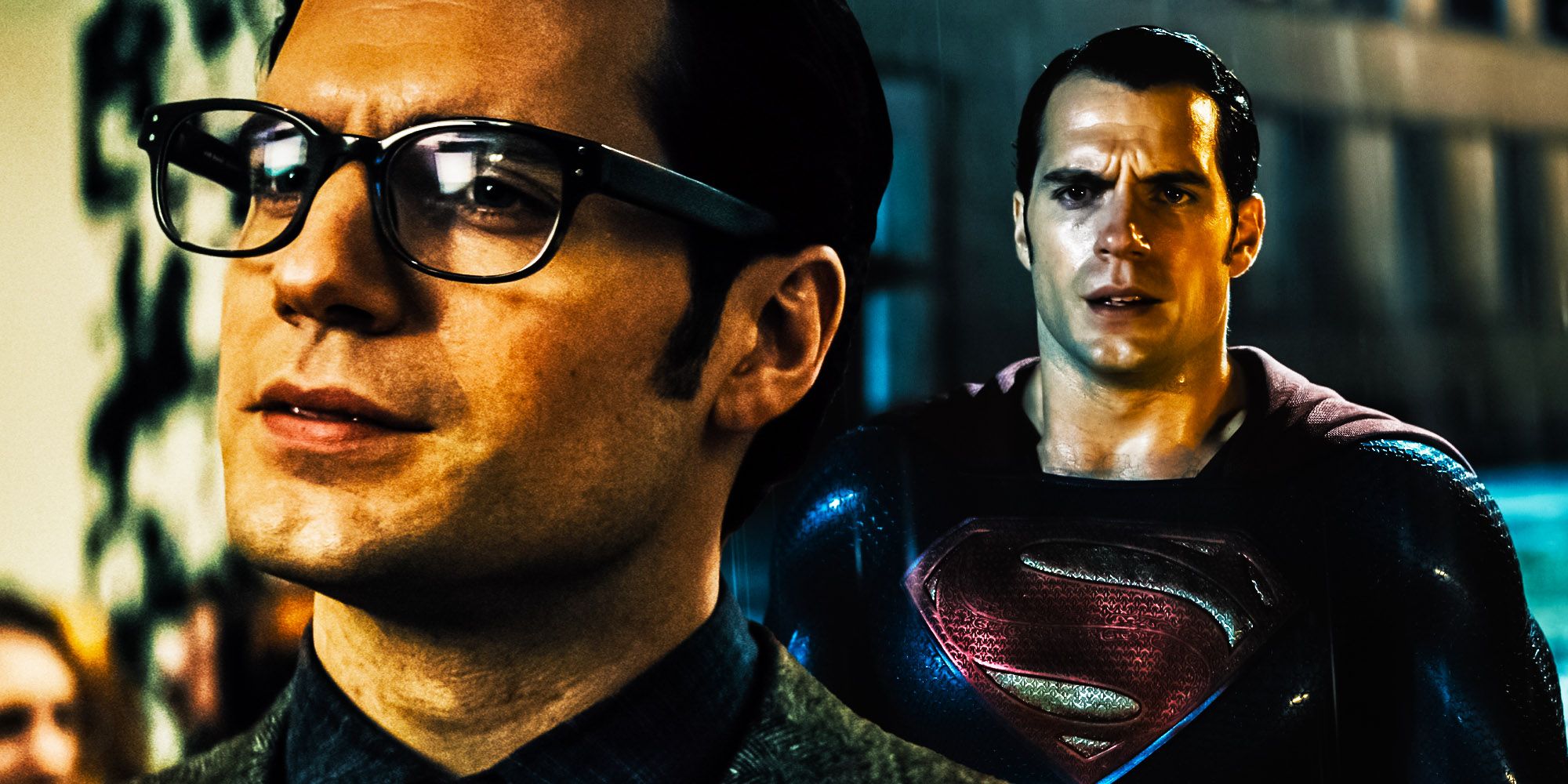 Although James Gunn and Peter Safran reportedly discussed future collaborations with the now-former Superman actor, Henry Cavill will likely never play Superman again. James Gunn's new Superman movie is a reboot, a film that will introduce audiences to not only a different Superman but also an entirely different supporting cast set in a new chronology of films. The new Superman movie will not be the only entry in this new DCU, as James Gunn and Peter Safran have mapped out a decade of DCU titles not only for the big screen but also for animation and video games.
If Jason Momoa plays Lobo in James Gunn's DCU, then something similar could perhaps happen with Henry Cavill, with the actor getting to play a new DC character other than Superman. That option, however, seems much more likely for Momoa as the Aquaman actor had already expressed his desire to play Lobo. A multiple-Superman legacy movie or even a Kingdom Come-type of story that could bring back Henry Cavill's Superman at some point cannot be ruled out, but that is not what DC Studios is focusing on right now.
Can Henry Cavill Return To The Witcher If He's Not Superman?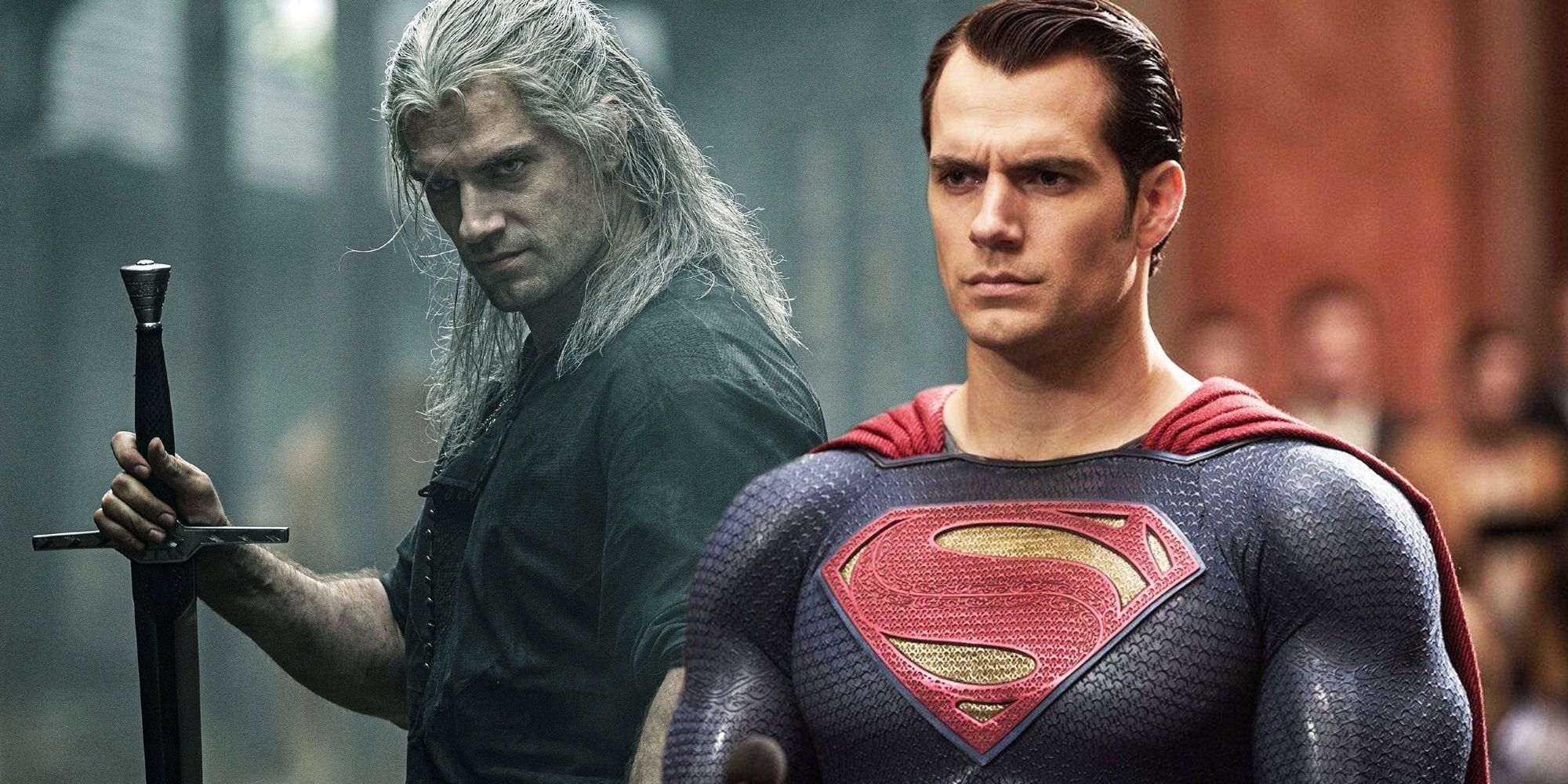 Henry Cavill will not return to The Witcher. Although Henry Cavill will reprise his role as Geralt of Rivia in The Witcher season 3, Geralt will be recast with Liam Hemsworth for The Witcher season 4. Henry Cavill announced his departure from The Witcher just a few days after Black Adam premiered, which led to a lot of speculation regarding Cavill potentially having exited the show to focus on Superman. Another speculated reason for Cavill's The Witcher exit is that the actor wasn't happy with the show from a creative standpoint. However, neither Henry Cavill nor Netflix revealed the reason for The Witcher's Geralt recast.
Will Henry Cavill Jump Ship To Marvel?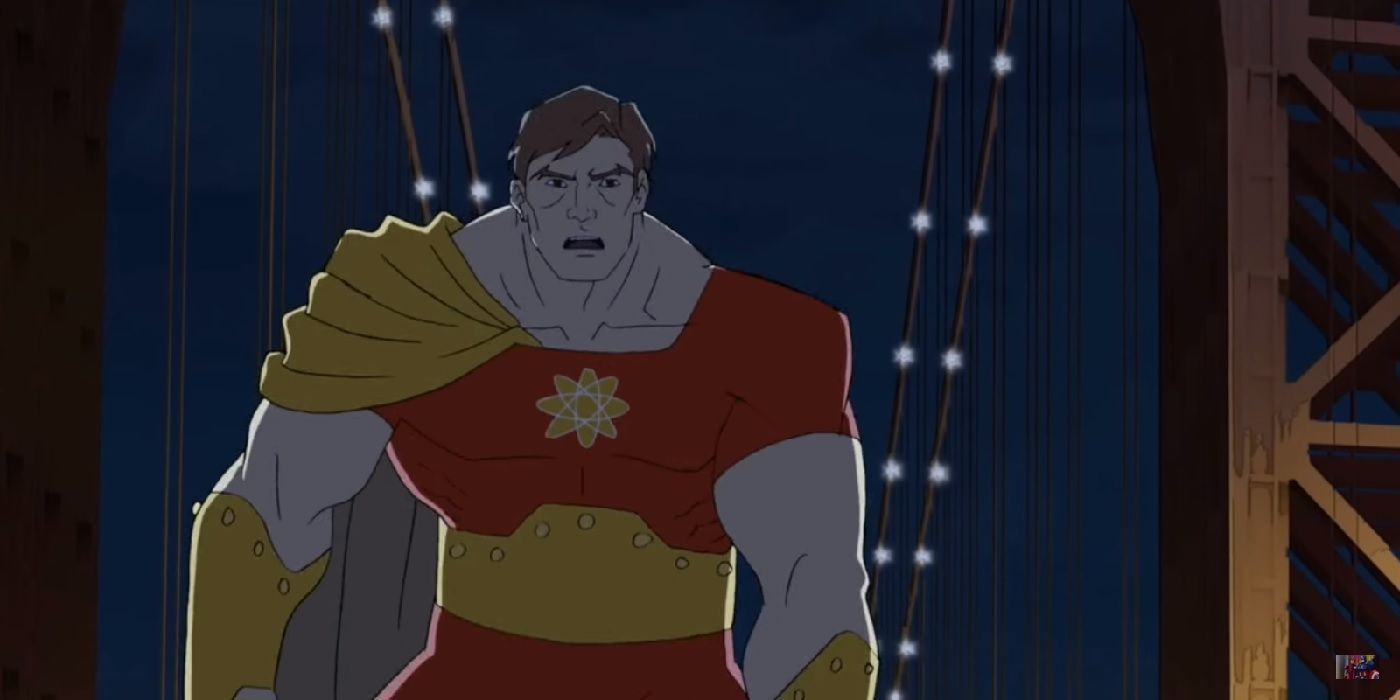 Henry Cavill has long been fancast in Marvel roles, with audiences hoping that the Superman actor would find "a new home" in the Marvel Cinematic Universe. With DC now rebooting Superman with a new actor, Henry Cavill's appearance in a Marvel project may have become more likely. A popular fancast is Henry Cavill as Captain Britain, although the multiversal Captain Carter suggests that Brian Braddock won't appear in the MCU. Another popular Marvel fancast is Henry Cavill as Hyperion, a character often described as "Marvel's Superman." Sentry, the "lost Avenger," who is also often compared to Superman, is another Marvel character Henry Cavill could play following his DCU exit.
MORE: These 2 Updates Make Henry Cavill's Witcher Exit So Much Worse