Grey's Anatomy REALLY Needs To Bring Back Residents
Grey's Anatomy season 19 introduced a brand-new class of relatable and intriguing surgical interns, however, it needs to bring back its residents, as they are a vital part of the medical drama. Grey's Anatomy season 18 had Grey Sloan Memorial Hospital risk the worst by losing the residency program until the hospital's problems were solved. However, even with it reinstated, Grey's Anatomy season 19 still hasn't gotten its residents back. With most of Levi Schmitt's (Jake Borelli) colleagues either across the country in other hospitals or out of the profession, Grey Sloan Memorial effectively lost all residents except for Schmitt as chief resident and Jo Wilson (Camilla Luddington) as OB/GYN resident.
While Grey's Anatomy started off following the original MAGIC five at the beginning of their year as surgical residents, throughout its 19 seasons, it evolved to follow them as residents. Even when Meredith Grey (Ellen Pompeo), Cristina Yang (Sandra Oh), and Alex Karev (Justin Chambers) became attendings, Grey's Anatomy still focused on its residents' stories, using them to introduce timely societally-relevant topics or to depict their rash tendency to do whatever could prove their ability and get them into the OR.
Related: Why Grey's Anatomy Could End With Season 20 & Why It Should
Residents Were The Heart Of Grey's Anatomy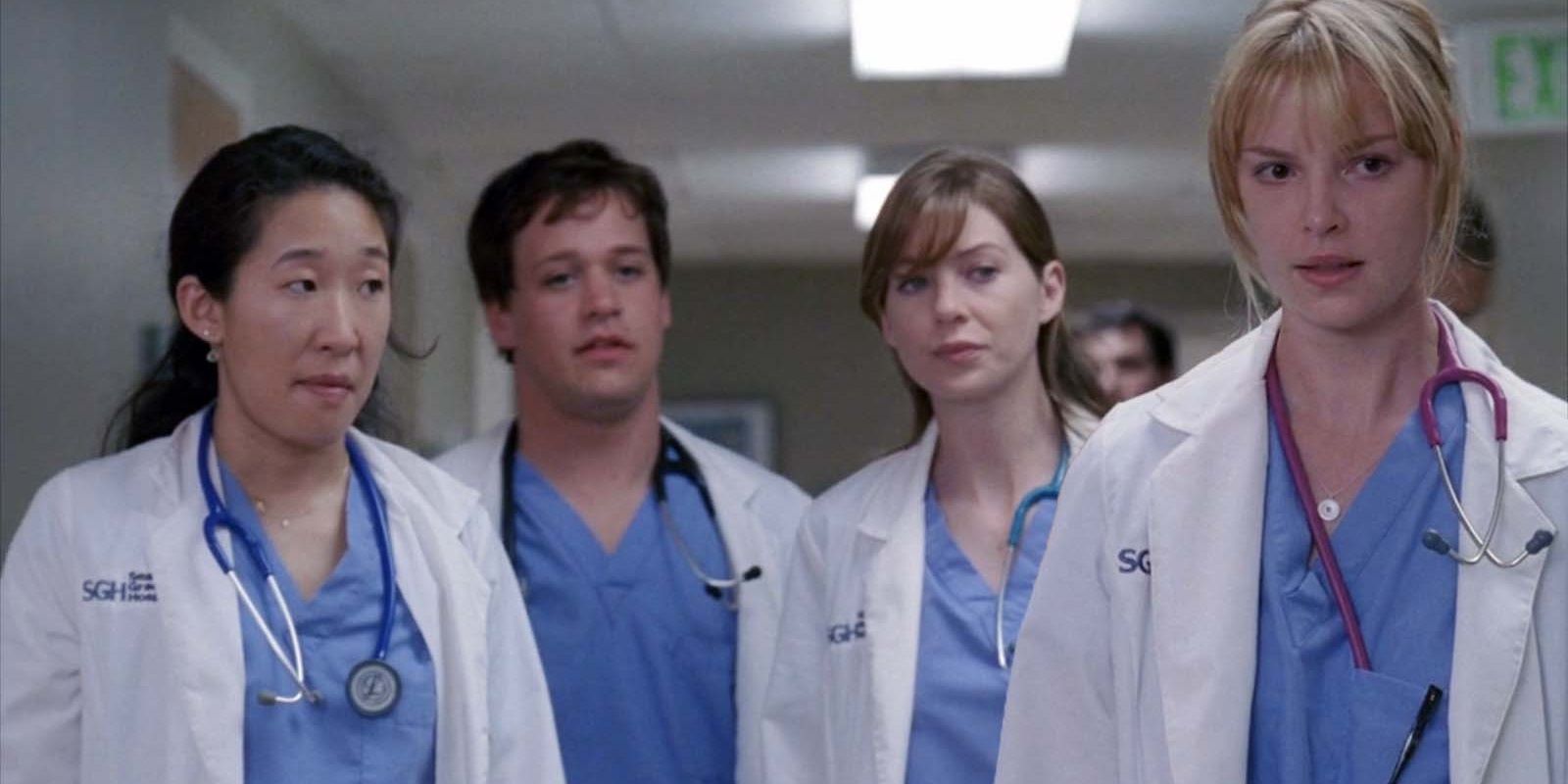 Grey's Anatomy's earlier seasons were brimming with the original MAGIC competing for places in the operating rooms, even when all they could do was observe or hone their surgical skills in labs which could give them that advantage. The cutthroat competition was ever-present in their earlier years. However, their learning opportunities also increased as they started rotating through the different services and becoming more present in the ORs. With that, more stories about patient losses, arrogance-led mistakes, and their chances to better themselves as doctors could be broached, making Grey's Anatomy's hospital residents more fleshed out as characters and the audiences more invested in their wins and losses.
Grey's Anatomy seasons 1 to 9 provided much insight into the personal lives of its protagonist residents and how what happened to them influenced them. However, it also depicted the daily challenges of residents, which changed once Meredith, Cristina, Alex, Jackson Avery (Jesse Williams), and April Kepner (Sarah Drew) became attendings and fellows in Grey's Anatomy season 9. The influx of new doctors that later became residents, including Meredith's half-sister Lexie in Grey's Anatomy season 4 as a surgical intern, gave Grey's Anatomy a chance to continue to show the residents' struggles well after what was left of the original MAGIC became attendings, making sure the residents' stories were still centered as Meredith's story moved on.
3rd And 5th Year Residents' Stories Made Grey's Better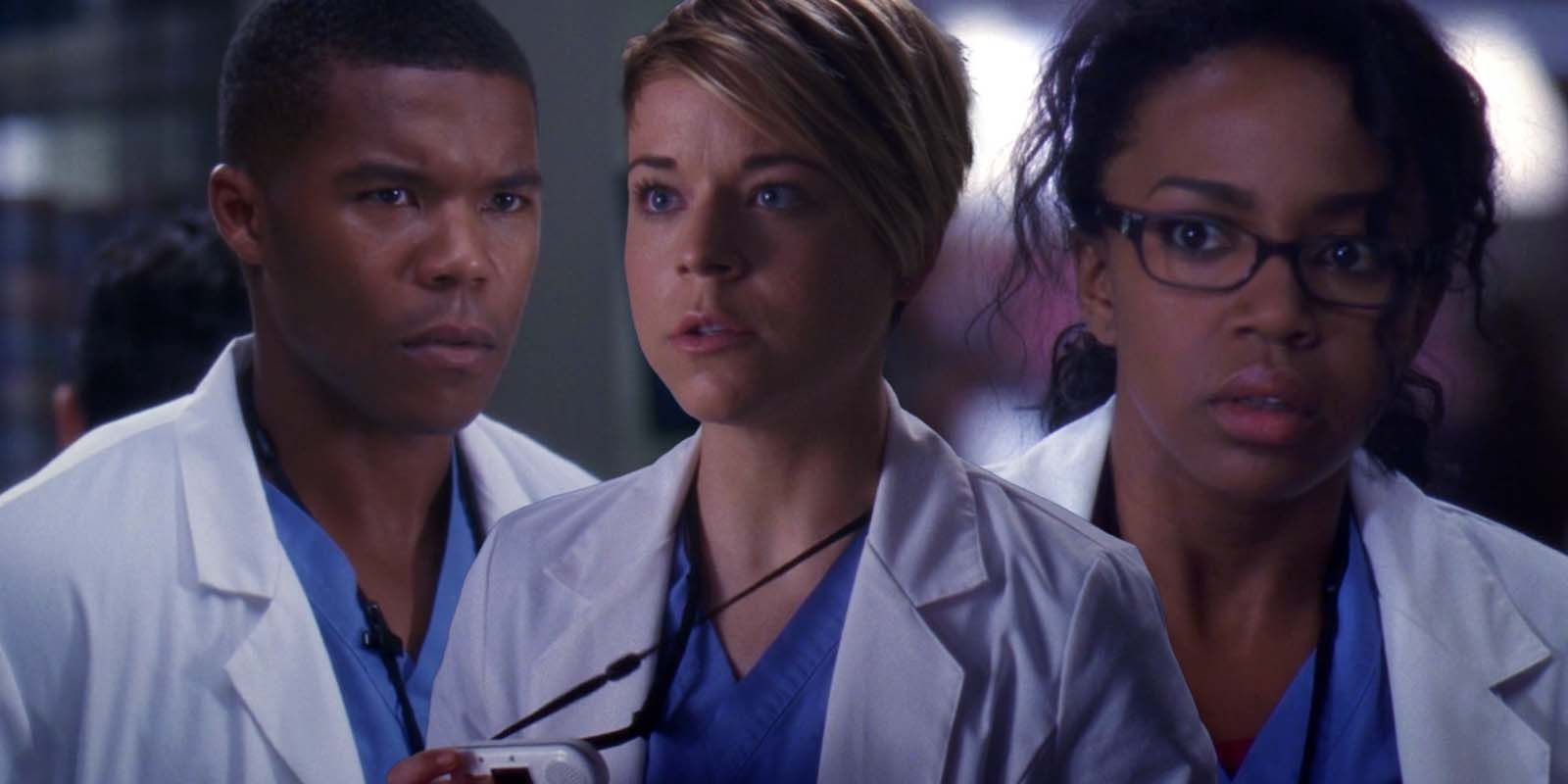 After Meredith, Alex, and Cristina completed their residencies, their problems became more similar to those of their fellow attendings, so much so that Grey's Anatomy repeated one Derek story with Meredith, highlighting how there weren't as many differences career-wise. However, Grey's Anatomy seasons 9 and 10 also saw brilliant interns such as Shane Ross (Gaius Charles), Stephanie Edwards (Jerrika Hinton), and Heather Brooks (Tina Majorino) shine as residents, giving them a chance to follow MAGIC's steps as residents and make unbelievable saves or serious mistakes. Like her predecessor Izzie Stevens, Heather also treated uninsured patients under the table, proving just as caring and courageous as previous residents became famous for.
Stephanie shone both in Bailey's service first and Amelia Shepherd's later, showing a healthy competitive side that particularly came out when trading services or supplies with her closest Grey's Anatomy resident Jo Wilson, doing so until her burnout caused her to abandon her residency. Shane also proved excellent at his job, suggesting using a brain surgery glue for cardiothoracic surgery and getting on Cristina's radar because of his unpredictable idea. Although these residents either left to pursue their dreams or died, depriving Grey's Anatomy of their stories, their challenges were reminiscing of MAGIC's residency stories, which happened while Meredith set up career-defining studies and running departments challenged Alex.
Related: Why Karev's Interim Chief Storyline On Grey's Anatomy Was One Of The Best
Grey's Anatomy S19's New Interns Can't Do What 5th-Year Residents Can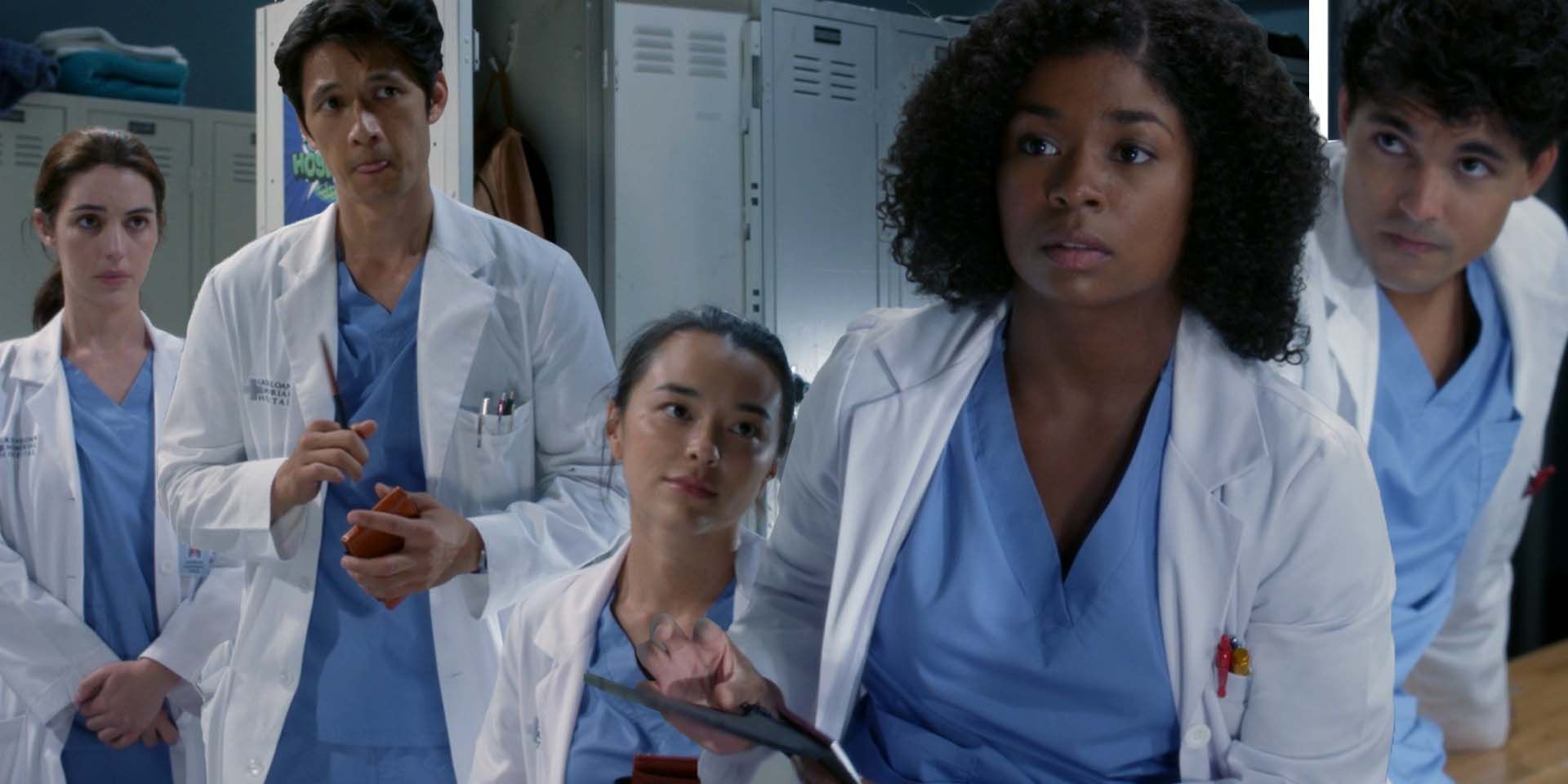 Grey's Anatomy season 19's new interns mirror many of the qualities that made Grey's Anatomy season 1's interns' stories enjoyable to follow, but the type of work they do cannot substitute the residents' work. Grey's Anatomy season 19 avoids previous interns' mistakes and is particularly reminiscing of season 1 because of the interns spending time researching cases, honing their surgical skills, or making rounds, just like the MAGIC five did in Grey's Anatomy season 1. However, Grey's Anatomy season 19's new interns cannot be as involved in surgeries as Schmitt or other residents can, and the absence of later years' residents except for Schmitt damages the medical drama.
Considering how a vital aspect of Grey's Anatomy had always been depicting the residents' bravado, which could just as well miraculously save a patient or cause their death, not telling residents' stories hurts Grey's Anatomy. While Grey's Anatomy season 18 briefly avoided that by having residents better their skills by operating on patients using the Webber method, that solution eventually caused the residency program to be shut, essentially inducing the absence of later years' residents in Grey's Anatomy season 19. The only resident story Grey's Anatomy season 19 could hint at focused on Schmitt's exhaustion as a chief resident involved in too many surgeries, which could present even more problems.
How Grey's Anatomy Can Make Residents Important Again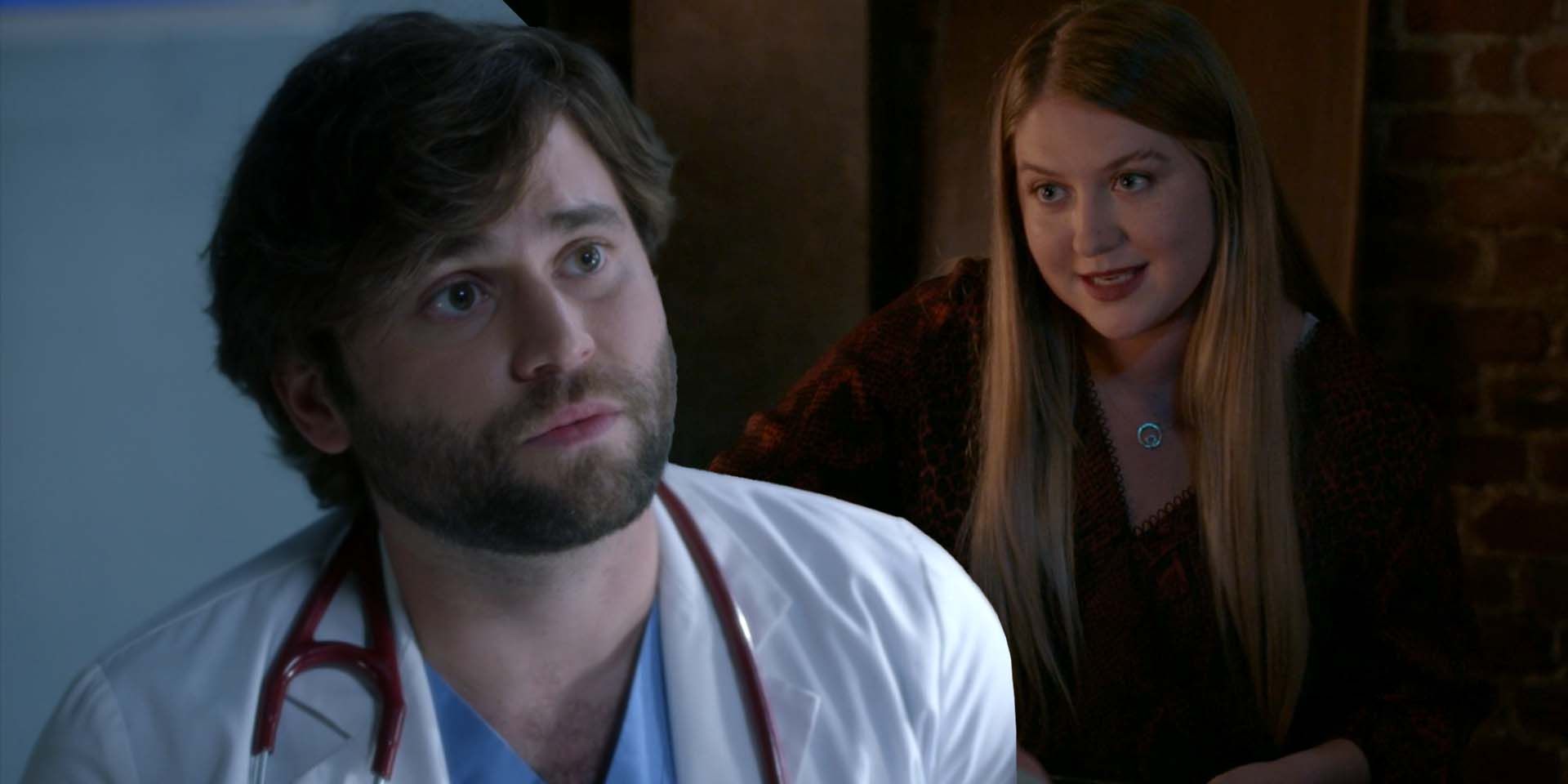 While Nick's plans with the program in Grey's Anatomy season 19 showed Grey Sloan's renewed interest in the surgical interns' well-being, the residents keep being underappreciated. Although Grey's Anatomy season 19, episode 2 hinted at that with Taryn Helm's (Jaicy Elliot) comments about feeling better by working at Joe's, the medical drama still hasn't faced head-on the topic of residents' exhaustion. However, Stephanie Edwards' burnout storyline and Helm's decision not to subject herself to the stress and low pay of being a resident paved the way for the topic to be broached, which would be the perfect way to bring residents back to Grey's Anatomy and make them relevant again.
Considering Grey's Anatomy season 19's major Schmitt problem sees him on the brink of collapse from exhaustion, as he has to be at multiple surgeons' service, Grey Sloan should prioritize bringing back fifth-year residents. Schmitt's current overwhelmed and overstretched state of caring for too many patients simultaneously risks him making a fatal mistake with a patient – something that already happened in Grey's Anatomy season 18, episode 8 and almost stopped Schmitt's career – or causing him to burn out. Either option could be cruel to Schmitt, so bringing in new residents could help Schmitt and solve the Grey's Anatomy season 19 residents' problem at once.
More: 6 Times A Station 19 Actor Appeared On Grey's Anatomy Before The Spinoff