Good Omens Season 2 Trailer Release Update Shared By Neil Gaiman
Neil Gaiman responds to questions about when the Good Omens season 2 trailer will be released, saying that it isn't coming anytime soon.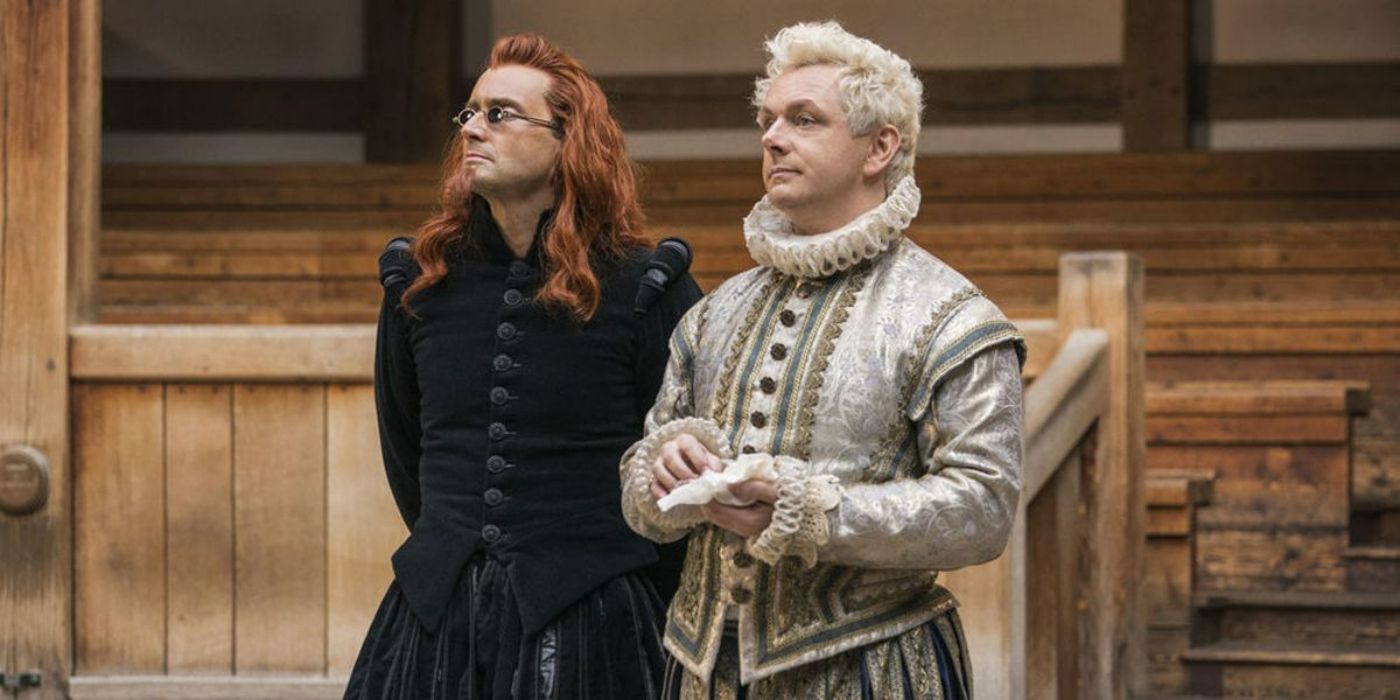 Neil Gaiman has given an update on when the Good Omens season 2 trailer will be released. Based on the 1990 book of the same name written by Gaiman and Terry Pratchett, Good Omens was adapted into a television series for Amazon Prime in 2019. Initially, the show was intended to be a limited-run series, but due to the show's extreme popularity and dedicated fanbase, Good Omens was renewed for season 2 in June 2021. Filming for season 2 began in October 2021 and wrapped in March 2022, with the series currently in post-production. Though there is no official release date yet, season 2 is expected to premiere this Summer.
On his Tumblr, Gaiman responds to fans asking why there hasn't been a trailer for Good Omens season 2 yet. In response to a Tumblr user writing, "Okay is it just me or is this taking eons to be released," Gaiman says that it isn't uncommon to release trailers much closer to the show's air dates. He gives an example of his other television series, The Sandman, which took so long to produce its first trailer. Read Gaiman's full comment below:
"It's just you. But if it's any consolation it was worse for Sandman. We didn't release the trailer until it was time to release the trailer by which point people on Twitter were already claiming it had been secretly cancelled for being woke and would never be released. Good Omens Season 2 won't be released until the summer. If we release a trailer now we'll have at least 6 months of people baffled that it's not out yet. Sometimes you release a trailer early. Doctor Who has just released a trailer eleven months early. But that's serving a lot of functions, most importantly restoring confidence in the new-old team of Russell T Davies and David Tennant."
Related: Good Omens Season 2 – Why Cumberbatch & McDormand Aren't Returning
Everything We Know About Good Omens Season 2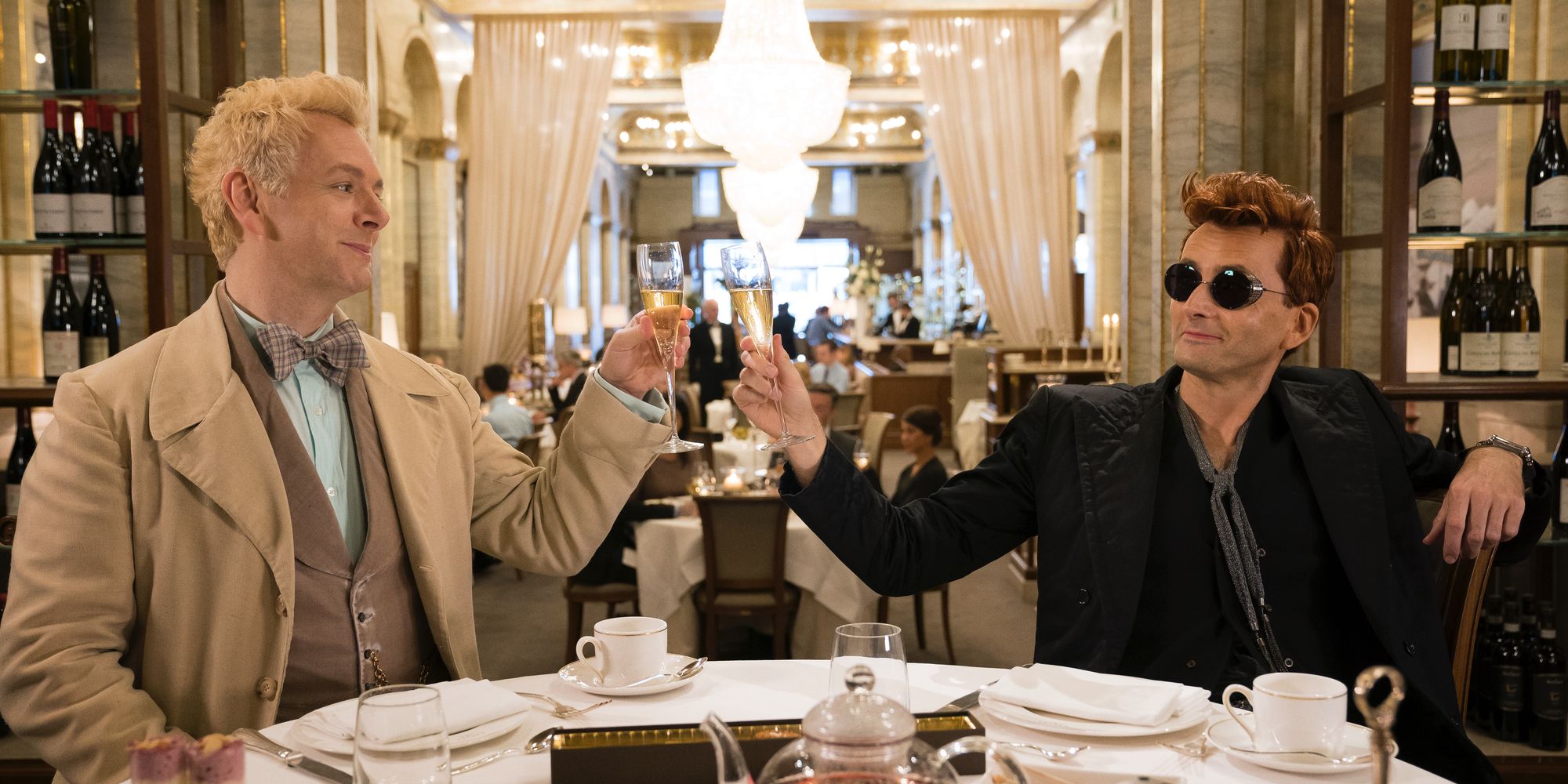 In contrast to the long wait for both the Good Omens and The Sandman trailers, Gaiman says that other series choose to release trailers incredibly earlier, as with the newest trailer for Doctor Who's anniversary specials. While Good Omens season 2 is only six months away from premiering and hasn't had a first trailer yet, the record-breaking Doctor Who trailer was released in December 2022 – a full 11 months before the specials are set to air in November. Each series is different, Gaiman says, and in the case of Good Omens, a trailer hasn't yet been cut because they're still finishing the show.
Though the season 2 trailer is highly anticipated, there have been some hints at what the next season will look like. In December, Gaiman released a few incredibly pixilated, distorted season 2 images of Aziraphale (Michael Sheen) and Crowley (David Tennant) dressed in period clothing. These images may indicate that the season will follow the angel and demon duo throughout the various centuries they've spent on Earth. While season 1 wrapped up much of the plot from the original Good Omens novel, Gaiman has said that it was always his and Pratchett's intention to release a sequel novel, but it never actually happened. Instead, the bare bones of that unreleased sequel will serve as the plot for the show's season 2.
While there is no certainty as to when the season 2 trailer will drop, Gaiman makes a point that releasing the trailer too early ruins the anticipation leading up to the season. Although multiple trailers could alleviate that wait, it could also give away too much of the plot or spoil any major twist. This is even more important as season 2 will be original since there is no published source material. Though there are questions as to what Good Omens season 2 will hold, it may still be some time before the trailer is finally released to the public.
More: Good Omens – Unused Gaiman And Pratchett Story Ideas Season 2 Can Use
Source: Neil Gaiman/Tumblr