Genshin Impact 3.4's Map Change Makes A Massive Difference
Genshin Impact has made a change to its current map system. Although small, this update is a major quality-of-life improvement, especially in Sumeru.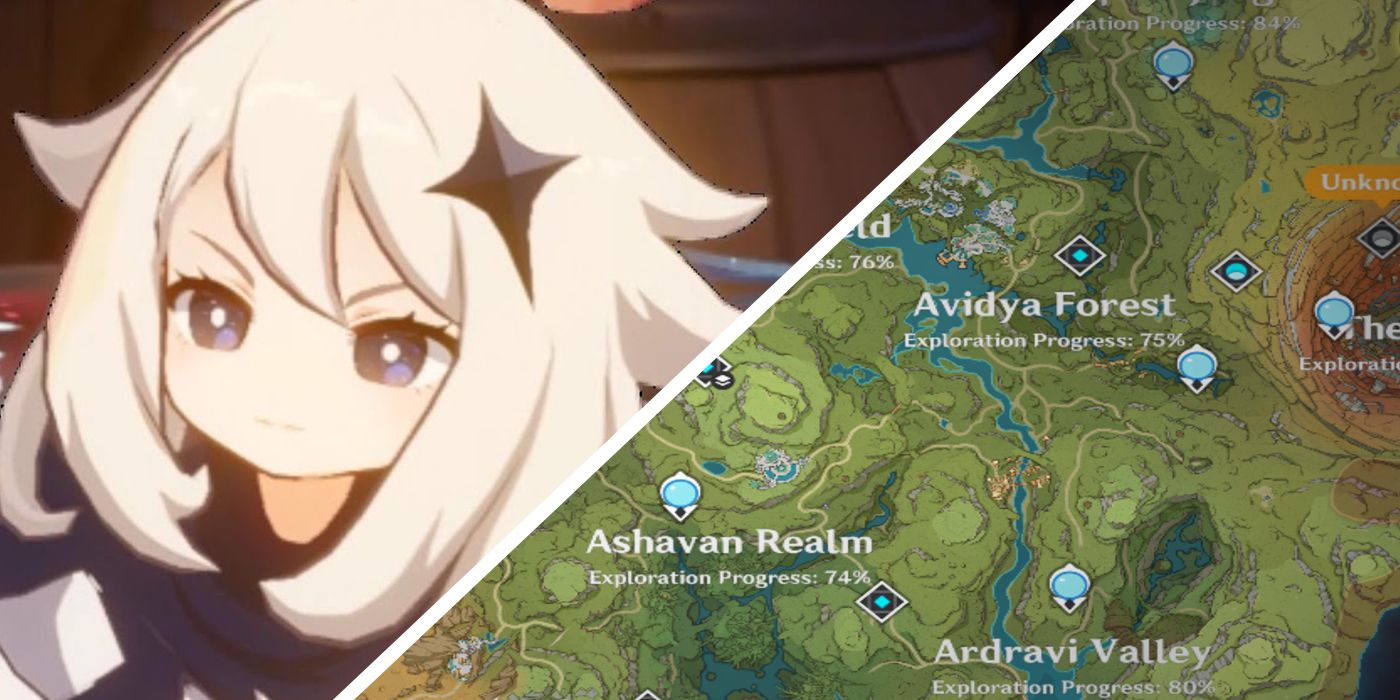 Genshin Impact Version 3.4 has recently released with a slew of new zones, quests and rewards for players to find in the world of Teyvat. Despite the game's main focus being on exploration, some players have run into issues, especially when trying to navigate quickly through the map. Luckily, Genshin Impact has made a quick change in Genshin Impact 3.4, adding a small but much-needed adjustment to the world map.
Before the newest update, when using the world map, it was impossible to tell what level a Teleport Waypoint was on. For example, when players would try to use a Waypoint close to their objective on the surface, the Waypoint would actually teleport them to the underground areas of the map, leaving them unable to reach their goal. Though it hasn't really affected anything in the past, the heavily layered maps of Sumeru, especially the desert zones like Genshin Impact's Desert of Hadramaveth, have become a guessing game on whether a Waypoint would actually lead a player to their objective.
Related: Genshin Impact: System Requirements For PC & Mobile
Genshin Impact Fixes An Annoying Map Problem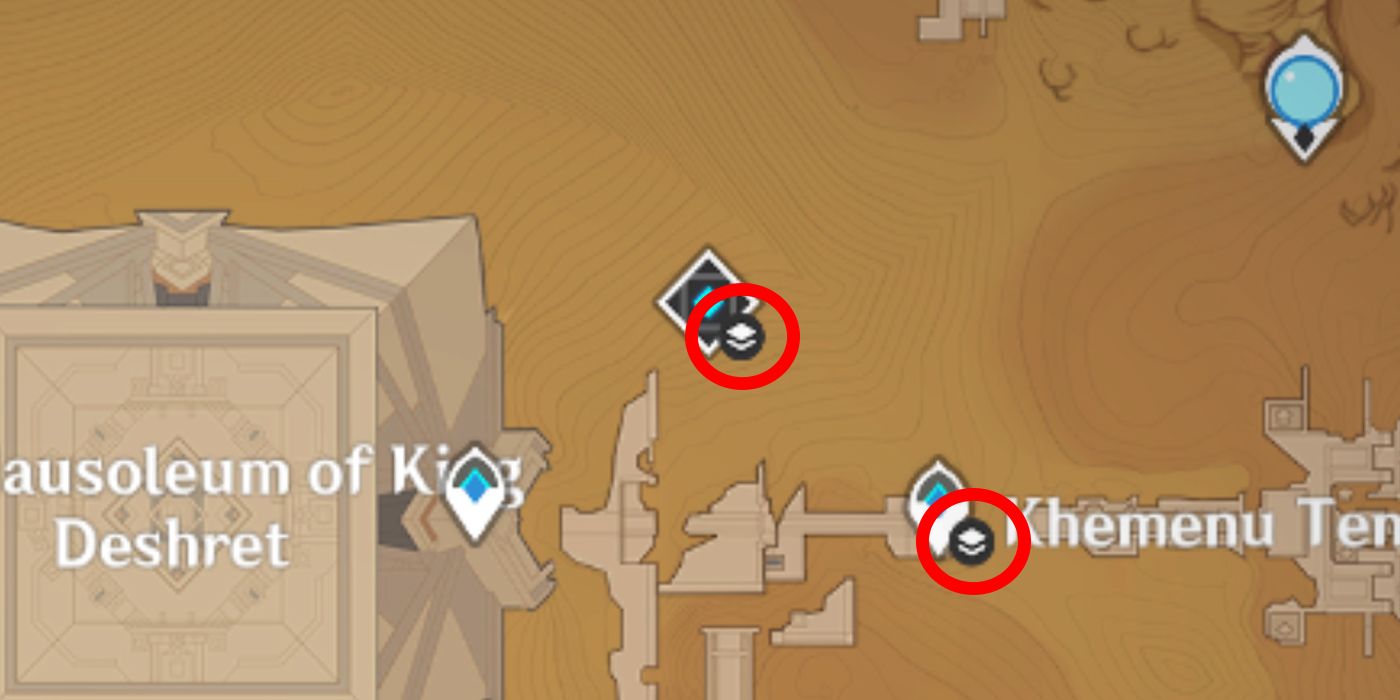 Genshin Impact Version 3.4 has added a small symbol to the map that distinguishes if a Teleport Waypoint is on a different level other than the surface. Allthough this was mainly a change to make travel easier throughout Sumeru, some areas in the previous regions, like the Waypoints near Genshin Impact's Perpetual Mechanical Array in Inazuma, have made the change as well. This updated symbol applies to Domains as well, affecting any point on the map the player can teleport to.
New Genshin Impact Updates Still Have Other Problems To Fix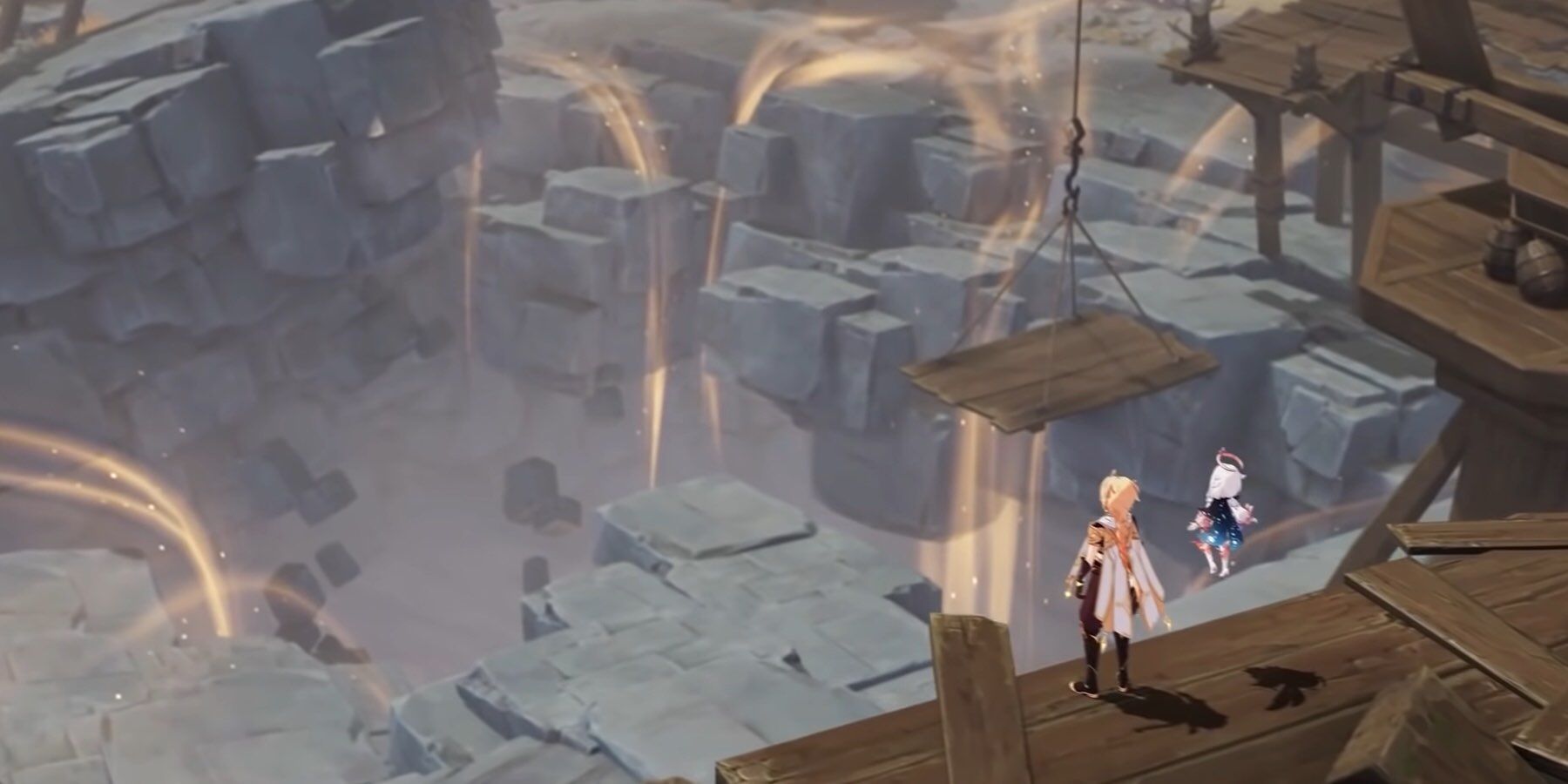 Although this seems like a small, quality-of-life update for Genshin Impact, it sets a good precedent for the next few updates of the game. Hopefully, in the future, players can expect to see other small changes that they have wished for in the past. Things like Genshin Impact's Daily Commission system, the spawn rates and quantities of various materials, and a better indication of where to find resources could all benefit from small adjustments. Even without these updates, the change to Genshin Impact's map system illustrates the developer paying attention to player feedback and then acting upon it.
Overall, while it isn't a life-changing update, Genshin Impact 3.4 will definitely save many players from the frustration of having to sit through multiple load screens after accidentally teleporting to the wrong Waypoint. However, the improvement only applies to subterranean points, meaning that any Waypoint high above the surface, something common in Genshin Impact's Liyue map, is left unchanged. Making another small change to add this in Genshin Impact Version 3.5 would lead to a nearly perfect map and teleportation system.
More: Genshin Impact: Mika Abilities & Animations Leak
Sources: Genshin Impact/Twitter