Ewan McGregor Was Moved By Obi-Wan's Fight With Vader
Star Wars star Ewan McGregor is surprised at how moved he was by Obi-Wan's fight with Hayden Christensen's Darth Vader in Obi-Wan Kenobi.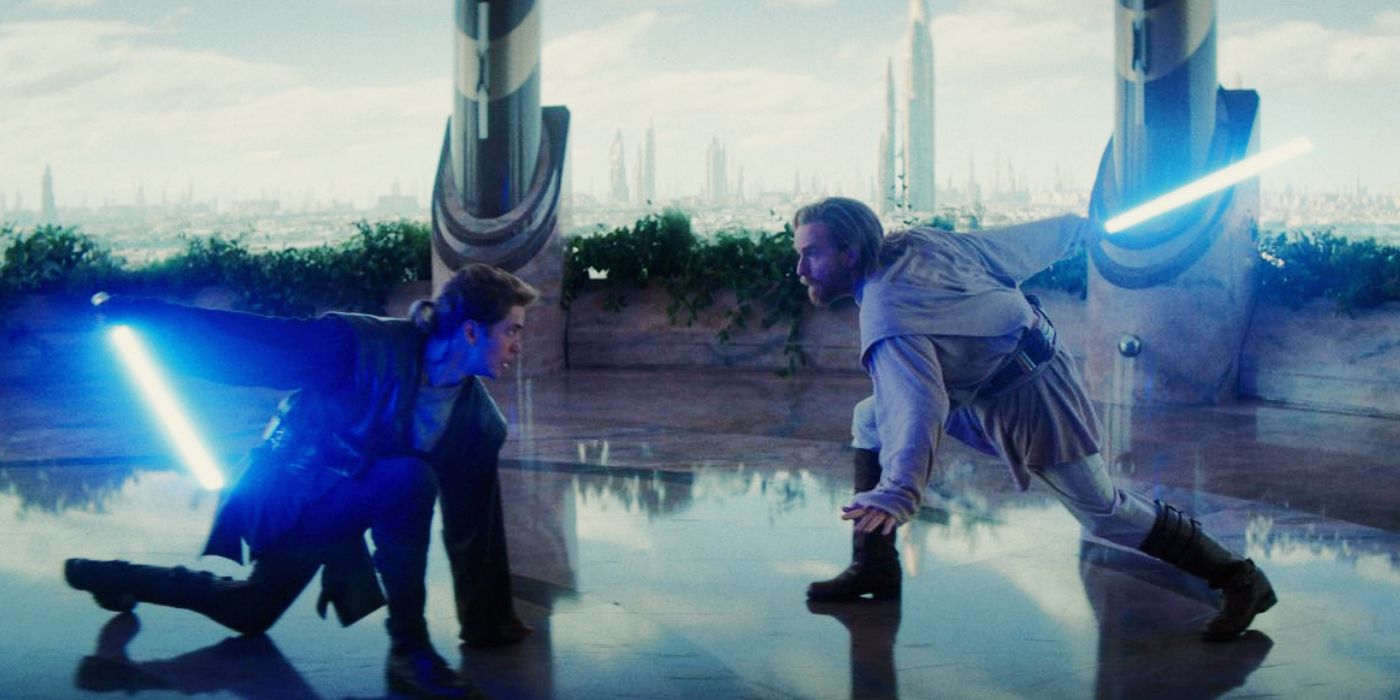 Ewan McGregor found himself emotionally struck by Obi-Wan's final confrontation against his former student, Darth Vader (Hayden Christensen), in Obi-Wan Kenobi. Years after Obi-Wan left his friend and Jedi Knight on Mustafar, the two find themselves face-to-face with only some armor and two lightsabers between them. With Vader spending the show's entirety chasing his former master across the galaxy in a hateful display of vengeance, the entire show revolves around their inevitable meeting, and the moment is as heavy as it is compelling.
While the Obi-Wan Kenobi fight is designed to emotionally connect with audiences, McGregor found himself similarly affected. While Obi-Wan couldn't redeem Darth Vader since he already believed that Vader is evil and Anakin was dead, the confrontation still proved too much for even McGregor to bear. In an interview as part of Disney's For Your Consideration 2022 award season campaign (via The Direct), McGregor made it clear that the fight's emotional impact surprised both him and Christensen since the entire series built up to the fateful confrontation between the two. Check out his quote below.
"There are obviously stepping stones back, but it's leading to this moment where he has to fight his old Padawan, you know? His best friend. So there's the emotional side of that and then there's the physical side of that, and both were a surprise.

The actual fight itself was unbelievably well-designed and choreographed by [Jonathan Eusebio], our fight arranger. Beautifully, beautifully realized… So carefully thought about, and he'd studied all the fights we'd done in the prequels and took Obi-Wan's style into a place where… somebody who's rusty but also older and just very well-thought-out. But it was hard.

I think both of us felt like it was beautiful for us to be working again together. And there was something about our lives and everything that happened to us since we last worked together. It was sort of in the air between us. So it was a real… I don't know if the word 'meta' is right, but there was something beautiful about that and it did. It took me by surprise. It was just very moving."
Related: Was Obi-Wan Kenobi Worth Rewriting Star Wars Canon For?
Will We Ever See Obi-Wan Again?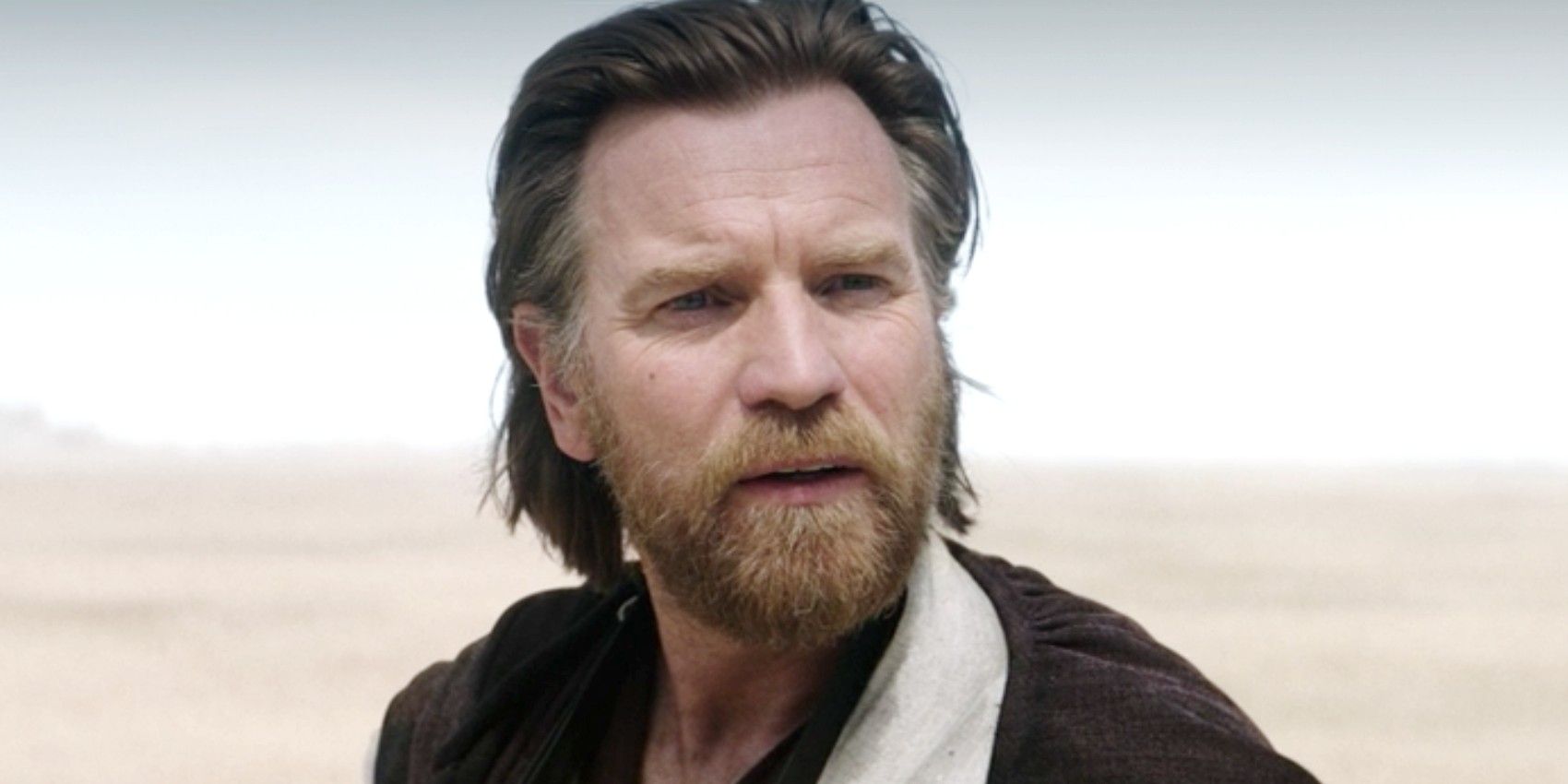 Obi-Wan's story may have ended in Star Wars: A New Hope, but the Star Wars universe isn't known for sticking close to one set period. While Obi-Wan Kenobi may not have been the best 2022 Star Wars TV show, it proves that there is still narrative background to cover the titular character that draws empathy. There is no word on whether Obi-Wan Kenobi will earn a season 2 renewal or if Obi-Wan's show will end with the Vader confrontation. With another decade before Star Wars: A New Hope, there is room to explore more of his life after the Jedi Order's collapse.
What's Next For Darth Vader?
As the premiere villain for the Star Wars universe, Darth Vader will appear again. With Ahsoka Tano getting a series of her own, it seems inevitable that Anakin's former Padawan would meet Vader. She is also well aware of the Sith Lord's former identity, thanks to their encounter in Star Wars Rebels. Unfortunately, Boba Fett and Obi-Wan Kenobi created a problem by relying on familiar characters, including Princess Leia and the Mandalorian. This led to criticism of underwhelming storytelling in both Disney+ Star Wars shows and taking the attention away from the central character. While Hayden Christensen is confirmed to reprise Vader in Ahsoka, there will be questions about the show's direction and whether it can avoid the same problems faced in other spin-offs.
While Ahsoka is a given, Darth Vader may have an additional appearance though nothing is currently unconfirmed. With the Star Wars universe steadily growing in scope, several different shows can feature Vader if appropriate. Andor, for instance, offers him the perfect opportunity to appear in a smaller role since the budding rebels are directly plotting against him. Unfortunately, it isn't likely that Din Djarin or Boba Fett will encounter him because their shows occur after Return of the Jedi, where Darth Vader has died. Either way, even if Obi-Wan and Vader don't meet again on-screen, both will likely show their faces individually after Obi-Wan Kenobi.
More: Did Star Wars Just Answer Why Obi-Wan Kenobi Looks So Old In A New Hope?
Source: Disney (via The Direct)