Every Main Character In Season 1 & Who Played Them
WARNING: SPOILERS for Loki ahead.Loki is a Marvel Studios original series on Disney+, and apart from marking the return of Tom Hiddleston to the MCU, it introduces several new cast members and characters in the God of Mischief's journey. While the more reformed Loki lost his life in Avengers: Infinity War, that didn't mean it was the end for Hiddleston's run in the MCU, as Loki became one of the many MCU characters to get his own series. During the Avengers' time travel plot in Avengers: Endgame, the Loki from 2012 managed to escape with the Tesseract, creating a new timeline for the Marvel villain, and setting up the introduction of several Loki characters that might be familiar to Marvel Comics readers.
Despite managing to run away from the Avengers, Loki gets into new trouble anew as the series picks up where Avengers: Endgame left off. After Loki got arrested, worked for, and betrayed the Time Variance Authority, Jonathan Majors' He Who Remains/Kang the Conqueror made his MCU debut. Despite having little to no interest in being a hero like his brother Thor, Loki finds himself face-to-face with what is essentially the MCU's new Thanos, Kang, whose TVA in the Loki season 1 ending seems to be a more fascist version of He-Who-Remains' Sacred Timeline protectors. With Loki season 2 on the horizon in summer 2023, here's a guide to Loki's cast and characters.
Related: Marvel Finally Explains Why Endgame's Time Travel DIDN'T Break The Multiverse
Tom Hiddleston As Loki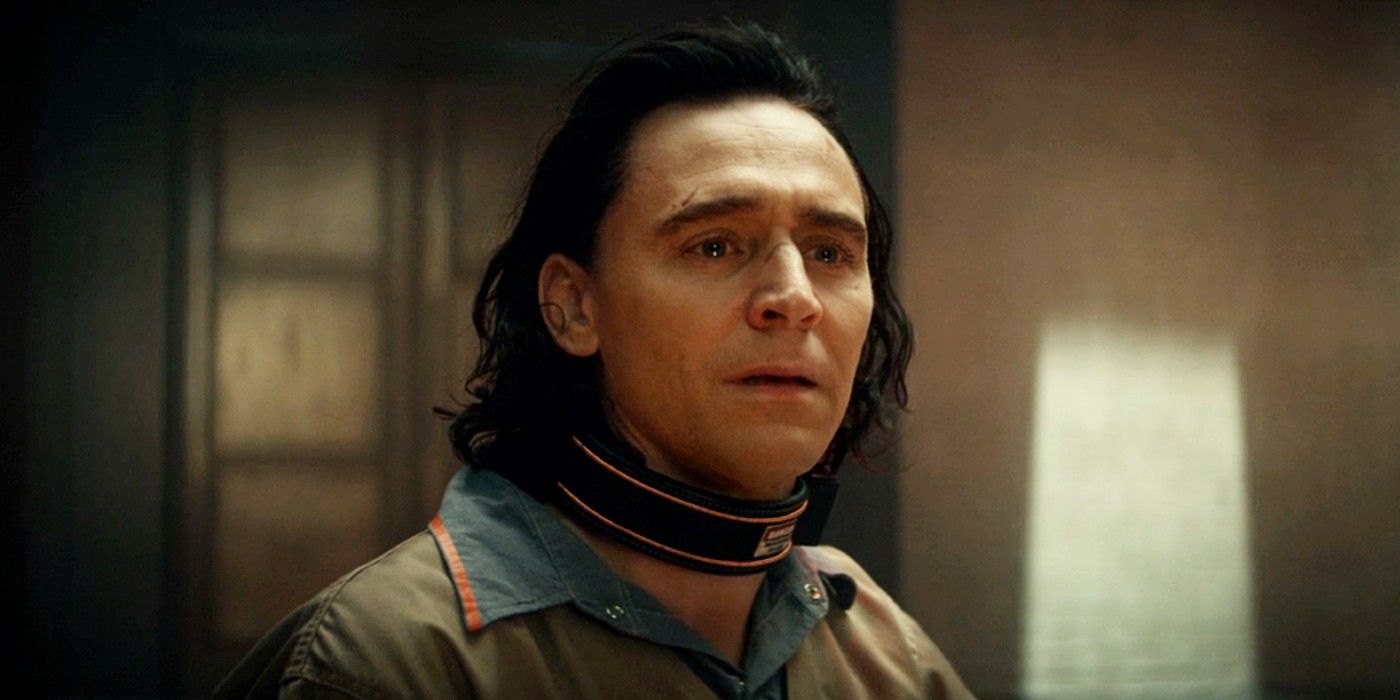 The MCU's Tom Hiddleston leads Loki's cast, once again playing the God of Mischief. Hiddleston joined the MCU back in Phase 1, serving as the main villain in Thor and The Avengers. But throughout his time in the franchise, his portrayal of Loki has left audience members wanting more and more of him. Even though this Loki is not as evolved as the one who Thanos killed, the series sees Loki L1130 walking a starkly different and arguably more compelling path, especially with Loki season 2 promising to be another crucial chapter in the Multiverse Saga. Besides playing the iconic Marvel character, Hiddleston is known for work such as The Night Manager, Midnight in Paris, Crimson Peak, and Kong: Skull Island.
Sophia Di Martino as Sylvie (and Cailey Fleming as Kid Sylvie)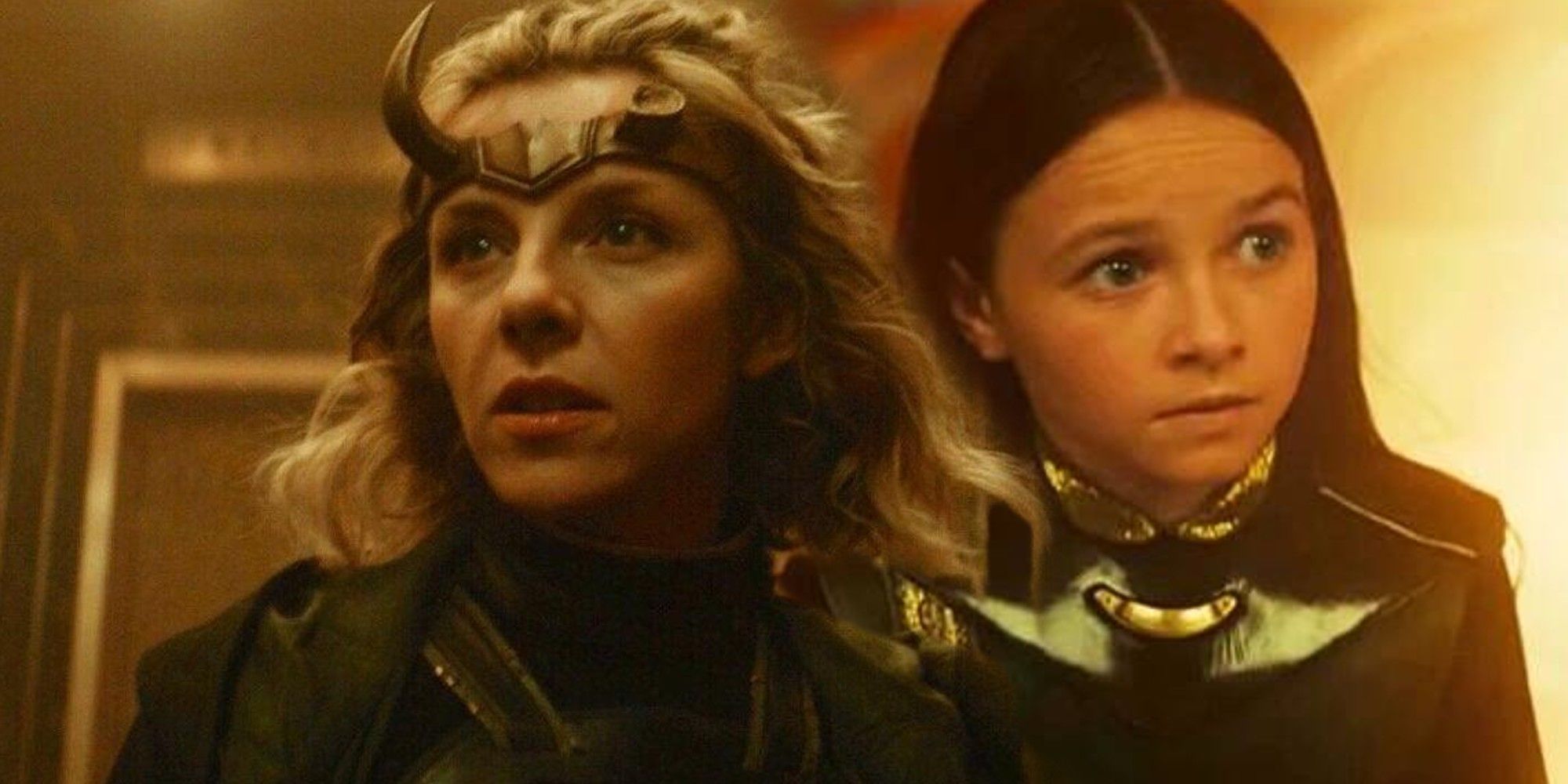 Alongside Loki himself, Sylvie is one of the many criminals threatening the Time Variance Authority's so-called Sacred Timeline, and she plays a crucial role not just in the MCU series, but also across the MCU's Multiverse Saga. Loki also delves into Sylvie's childhood and shines a light on how she became wanted by the TVA. Curiously, Sylvie was initially rumored to be in the cast of Doctor Strange in the Multiverse of Madness, and although the Sylvie rumors about Doctor Strange 2 proved untrue, they do highlight the character's impact in Loki's finale. Sylvie is played by Sophia Di Martino, who is perhaps most famous for her role as Amy in Flowers, Blue in Peacock, and Lily in Into the Badlands. Meanwhile, the young version of Sylvie in Loki is played by Cailey Fleming, who's become known for her role as Judith Grimes in The Walking Dead as well as Sorrow in Better Things.
Owen Wilson As Mobius M. Mobius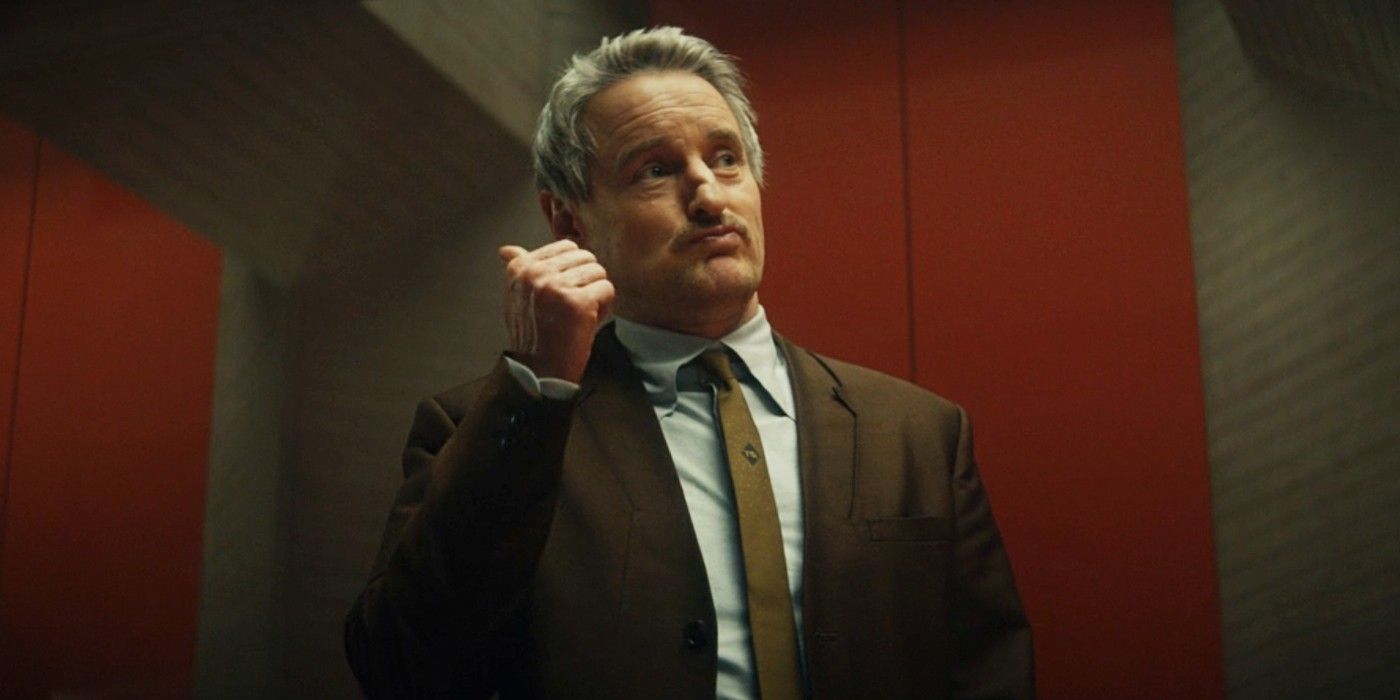 Anyone who has heard the infamous, hilarious story of Hiddleston working with Owen Wilson on Midnight in Paris should know it was a big deal when the latter officially joined the cast of Loki. On the show, Wilson plays Agent Mobius. M. Mobius, (yes, that is his full canonical name) who convinces Loki to help fix the Sacred Timeline. Besides Midnight in Paris, Wilson's body of work includes Starsky & Hutch, Wedding Crashers, and the Cars and Zoolander franchises. Like Loki and Sylvie, Owen Wilson's Mobius M. Mobius will be returning in Loki season 2.
Jonathan Majors as Kang/He Who Remains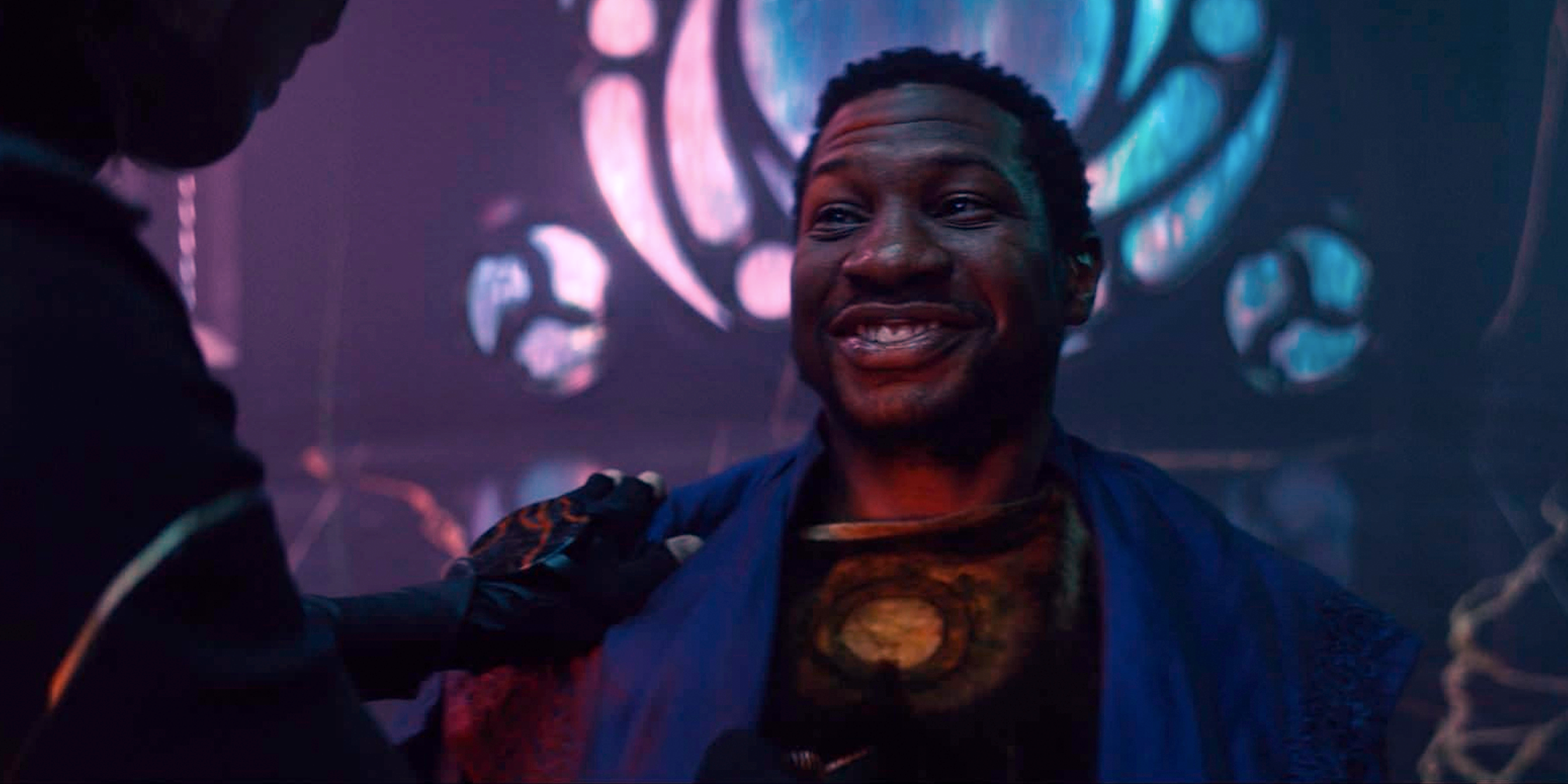 The finale of Loki reveals that the Time-Keepers, the TVA, and the Sacred Timeline all exist through the machinations of a being called He Who Remains, also known as Kang the Conqueror, a 31st-century scientist who aims to prevent multiversal war. This particular Loki character's name will definitely be familiar to those who follow Marvel comic books. Kang the Conqueror is the most powerful and influential variant of his identity and is arguably an even more important MCU character than Loki himself.
Related: Ant-Man 3 Is Breaking A Major MCU Villain Rule With Kang
Indeed, after debuting in Loki, Kang will also be appearing in Ant-Man and the Wasp: Quantumania. Considering Kang's comic book background — similar to what Thanos did for the Avengers era of the MCU — he could be the villain that ties MCU Phase 5 together, especially with Avengers: The Kang Dynasty and Avengers: Secret Wars being confirmed for the near future. Playing the role of Kang the Conqueror is Jonathan Majors, who also appears in The Harder They Fall, Lovecraft Country, and Jungleland.
Wunmi Mosaku As Hunter B-15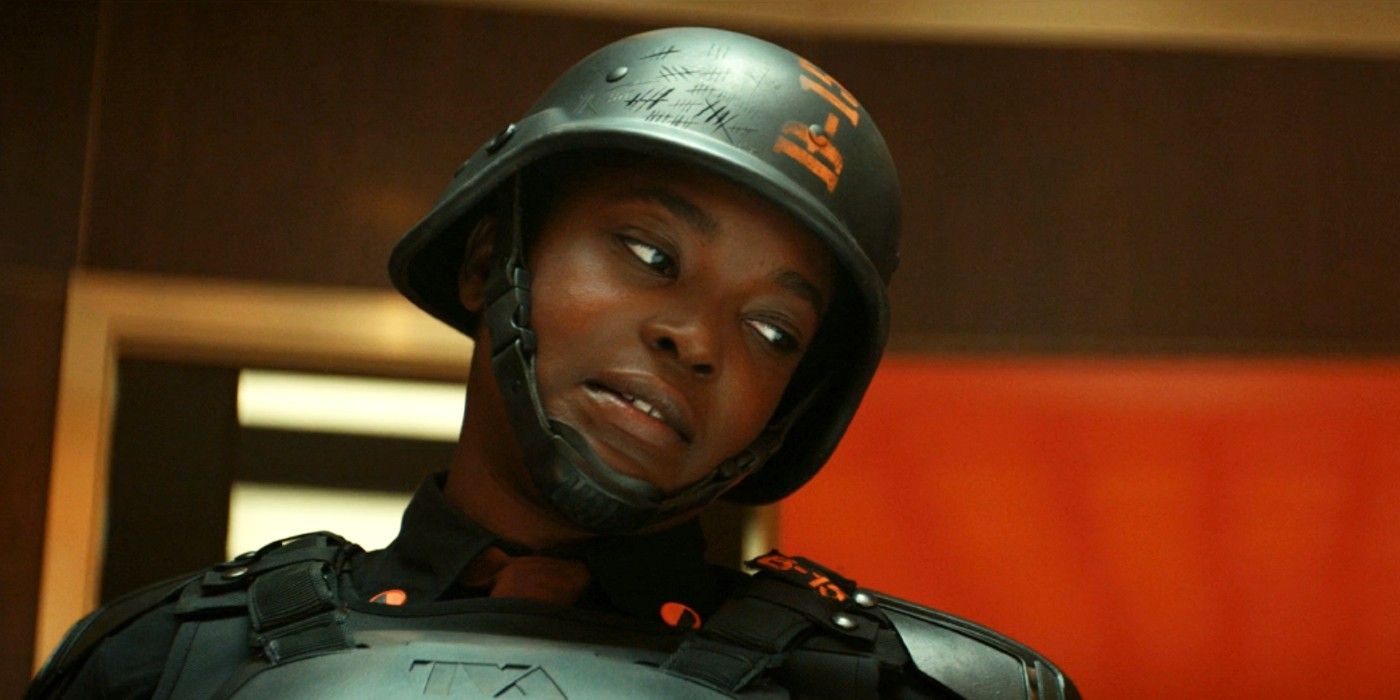 One of the characters who isn't too fond of Loki is Hunter B-15, a high-ranking Time Variance Authority soldier. While Loki eventually got the upper hand, Hunter B-15 made it clear she is formidable and not someone he should mess with too much. Wunmi Mosaku appears in Loki's cast as Hunter B-15, who maintains a strained relationship with Loki throughout the MCU series. Mosaku's part in the Loki cast marks her second comic book property as she starred as Kahina Ziri in Zack Snyder's Batman v Superman: Dawn of Justice. Mosaku's filmography also includes Vera, Lovecraft Country, and Fantastic Beasts and Where to Find Them.
Gugu Mbatha-Raw As Ravonna Renslayer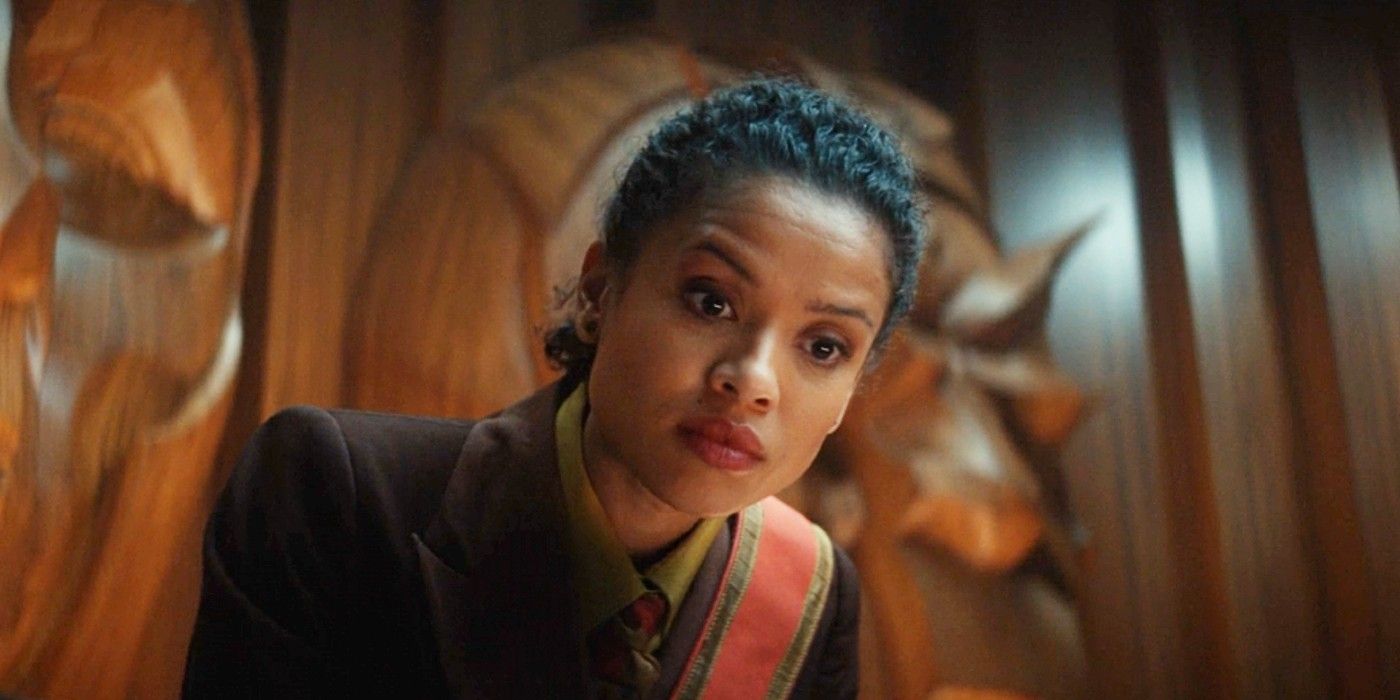 When messing with the timeline, Ravonna Renslayer, played by Gugu Mbatha-Raw, is who people have to deal with, including Loki. The Marvel character, which has existed in the comics since December 1965, got reimagined as a judge for the Time Variance Authority. In the comics, Ravonna has some ties to Kang the Conqueror, which was confirmed in the series finale. Mbatha-Raw has starred on The Morning Show, The Dark Crystal: Age of Resistance, and Touch.
Jaimie Alexander as Lady Sif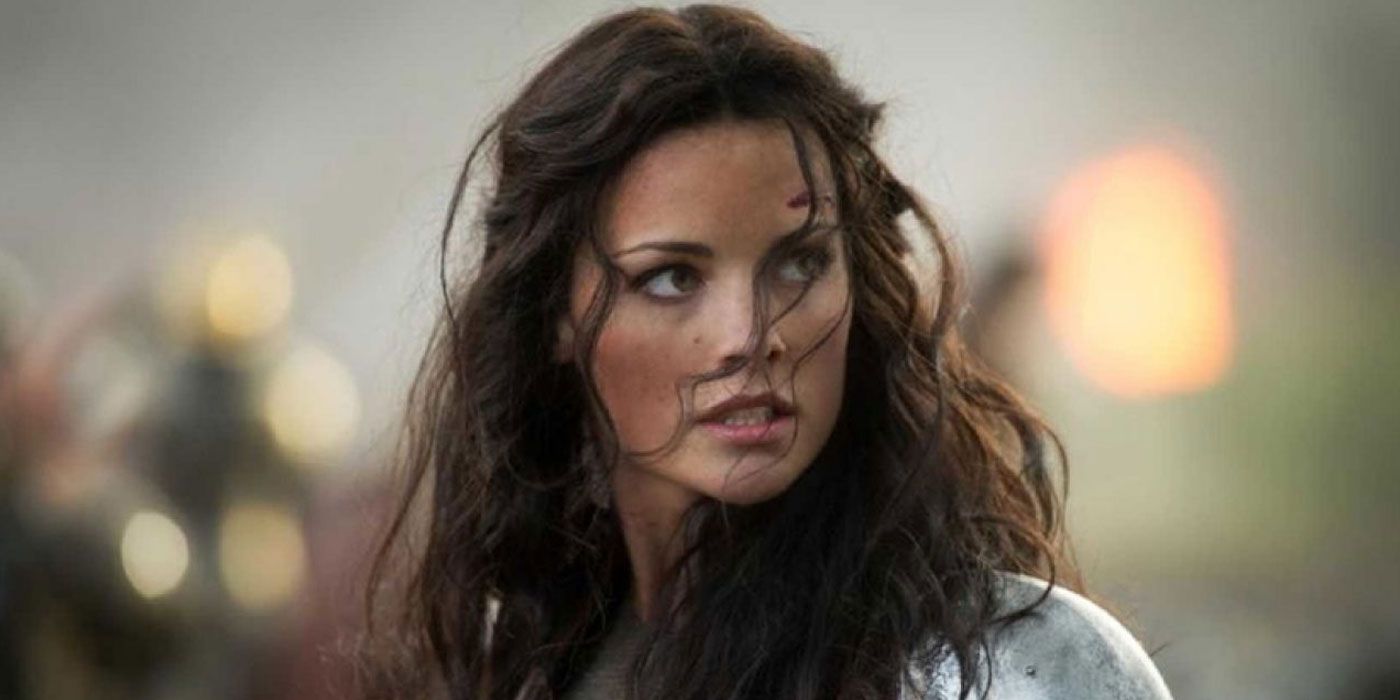 The Asgardian Lady Sif, who appears first in Thor and again in Thor: The Dark World makes a cameo appearance in Loki. In Loki season 1, episode 4 "The Nexus Event," Mobius traps Loki in a time loop of a terrible memory involving Lady Sif. After her return to the MCU in Loki, Lady Sif returned in Thor: Love and Thunder, where she lost an arm to Gorr but survived and healed up in New Asgard. Apart from the aforementioned Thor movies, Jaimie Alexander is also famous for her role as Jane Doe in Blindspot, Lt. Gail Sweet in The Brink, and Lisa Spann in Last Seen Alive.
Related: Lady Sif Has 1 Big Asgardian Record (But It Makes Thor's Failures Worse)
Eugene Cordero As Casey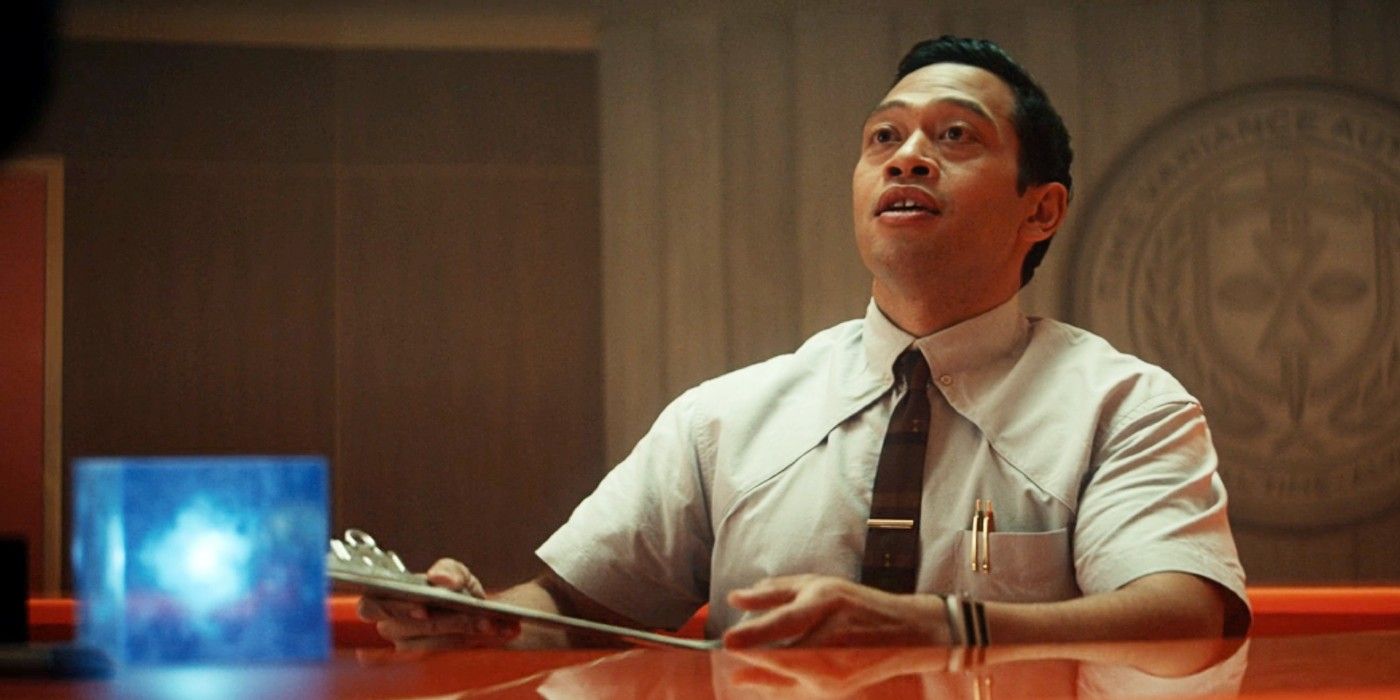 While Loki tries to make a run for it, he runs into a Time Variance Authority office member named Casey, played by Eugene Cordero. In the Loki series premiere, Casey was probably the friendliest face Loki encountered, despite the latter threatening to kill him if he didn't get the Tesseract. As later proven in Loki, there's definitely more to Casey than meets the eye, which has made Casey a low-key fan favorite. Cordero's filmography includes Star Trek: Lower Decks, Kong: Skull Island, Tacoma FD, and The Good Place.
Tara Strong As Miss Minutes
Even though the Time Variance Authority is most likely new to a lot of mainstream audiences, Loki got it covered with an animated presentation that featured a character named Miss Minutes as the narrator. Miss Minutes is being voiced by none other than Tara Strong, a legend in the voice-acting world. Strong is no stranger to working on comic book properties as she is best known for her work as the Batman villain Harley Quinn in several projects, as well as Raven on Teen Titans and Teen Titans Go! In addition to that, Strong's long body of work includes DC Super Hero Girls, The Fairly OddParents, Ben 10, and several My Little Pony projects. Whether Strong will make a live-action appearance during Loki remains to be seen.
Robert Pralgo as the voice of the Time-Keepers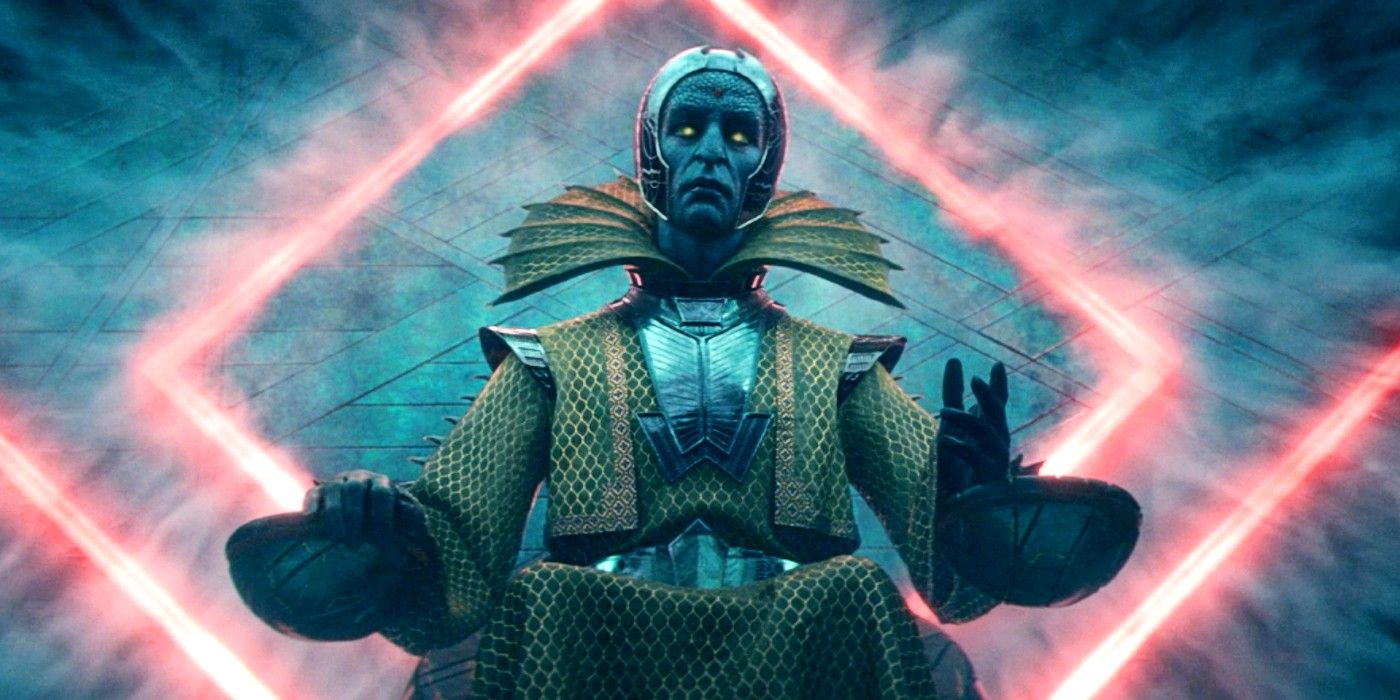 It is through the will of the Time-Keepers that the TVA keeps the Sacred Timeline intact, or at least, that's how it seemed during the first episodes of Loki. Later in the series, it's revealed that Loki's Time-Keepers are fake, and are just robot puppets that were set in place by a much more dangerous being. Based on characters from Marvel comics, the Time-Keepers are ageless beings that watch over the flow of time, preserving the Sacred Timeline for some unknown reason. Actor Robert Pralgo, who voices the Time-Keepers, have onscreen roles in Long Slow Exhale, The Game, and Black Widow.
Loki Variants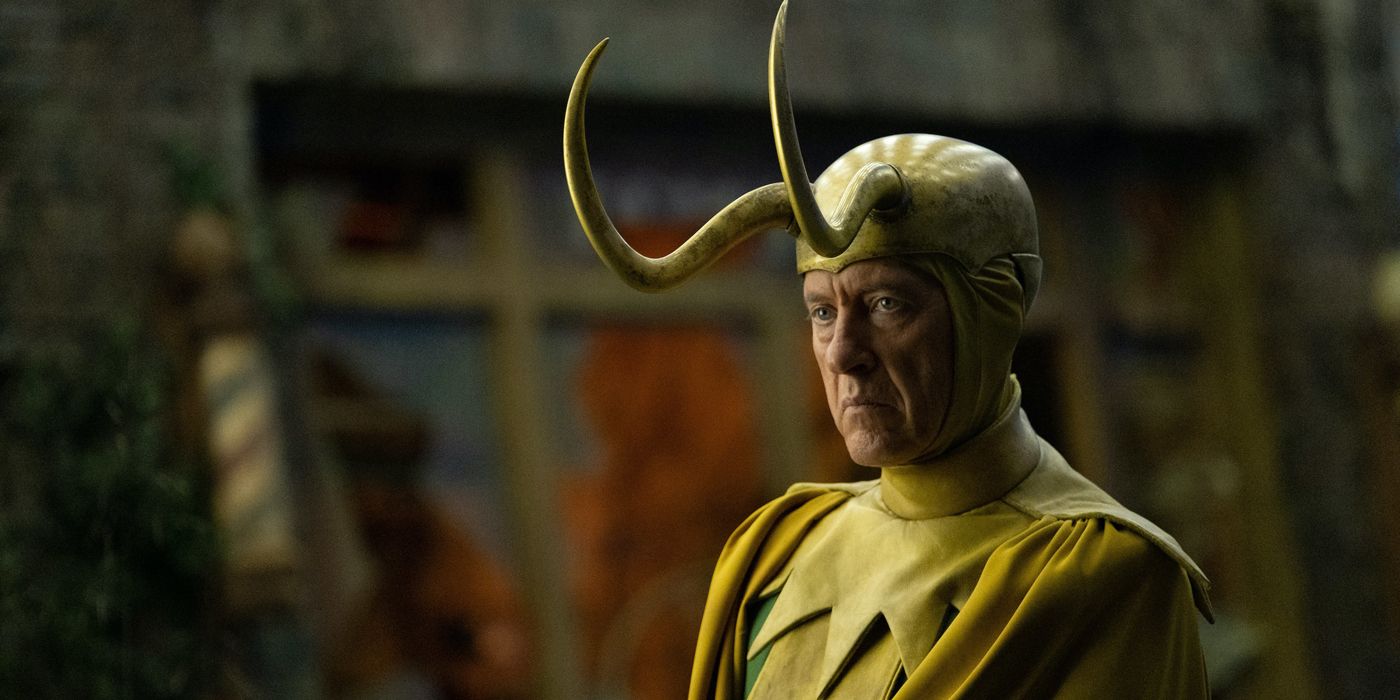 After reaching The Void in Loki season 1, episode 5, Sylvie and Loki counter a wide range of Loki variants, including favorites from the comics:
Richard E. Grant as Classic Loki
Tom Hiddleston as President Loki
Jack Veal as Kid Loki
Deobia Oparei as Boastful Loki
Chris Hemsworth as the voice of Throg aka Frog Loki
Alligator Loki
Viking Loki
Hulk Loki
Trickster Loki
Tour de France Loki
Frost Giant Loki
Green Arrow Loki
Jumpsuit Loki
Tall Loki
Pilot Loki
Samurai Loki
European Conqueror Loki
Red-Haired Loki
Punk Loki
Related: Every Loki Variant Confirmed In The MCU
Confirmed Loki Season 2 Cast Members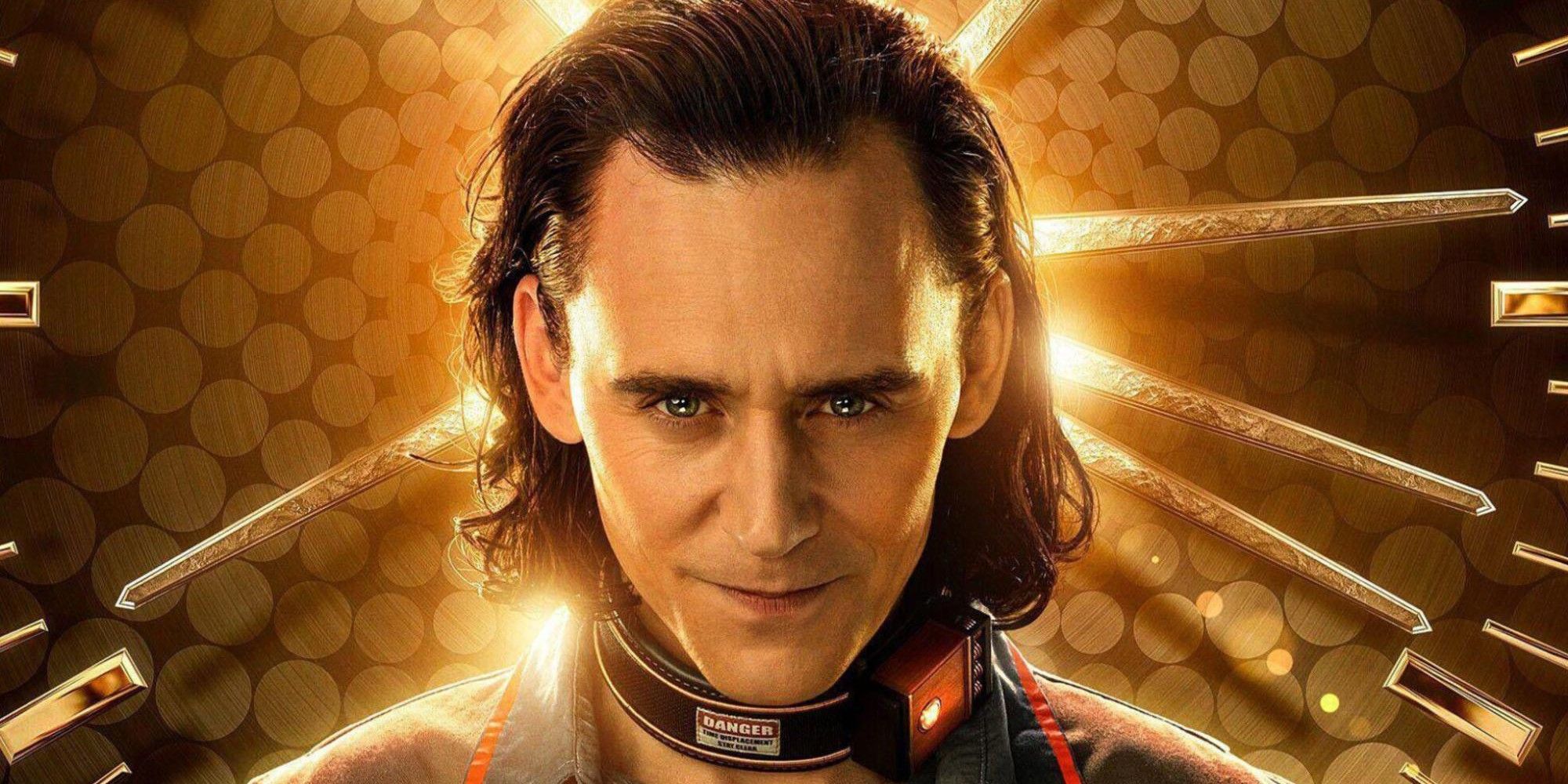 The Loki season 2 release date is only speculated to be sometime in 2023, some Loki season 2 plot details have been revealed, alongside a list of the confirmed cast members. The second season will see the return of Tom Hiddleston as Loki Laufeyson, Sophia Di Martino as Sylvie Laufeydottir, Owen Wilson as Mobius M. Mobius, Gugu Mbatha-Raw as Ravonna Renslayer, and Eugene Cordero as Casey/Hunter K-5E. Continuing Loki's adventures at the TVA also means that Jonathan Majors' Kang the Conqueror is highly likely to be involved. Moreover, Everything Everywhere All At Once and Indiana Jones actor Ke Huy Quan plays a yet undisclosed role in Loki season 2.
Next: Loki Mocks The Entire Point Of Marvel Phase 4
Loki is streaming on Disney+.