Every Flying Mount (& Where to Find Them)
There are multiple ways to traverse the open-world of Hogwarts Legacy, including through a Flying Mount, which are found in quests and on the map.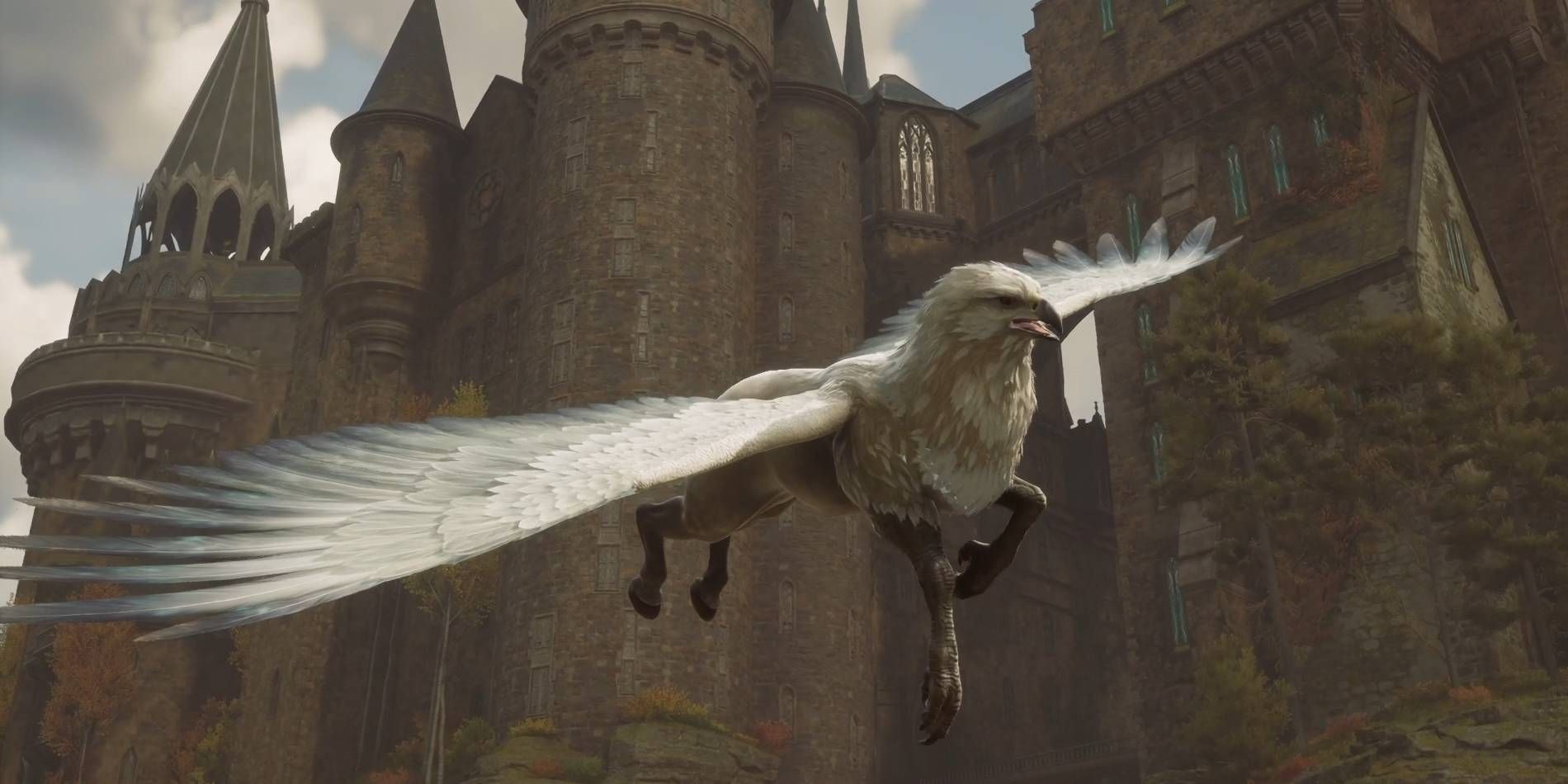 Although players can use their broomsticks to move around the open world of Hogwarts Legacy, there are fantastic creatures called flying mounts that are also capable of finding to aid them in their traversal of the map. Unfortunately, there are not too many flying mounts in the game, but the unique aesthetic they provide for the player's travel injects a majestic flair into an individual's adventure. Players that complete certain quests can find these magical creatures fairly easily, but there are a few limitations on certain species seen throughout the title.
One such deviation that must be mentioned surrounds the Threstral mount Sepulchria, which only becomes available as a flying mount to players who purchased the deluxe edition of Hogwarts Legacy. While Threstrals are seen by all players in the wilds of the far northern sections of the Hogwarts map, Sepulchria is a specific version of these skeletal specimens that comes with the Dark Arts Pack DLC. Those who purchased this game expansion are given this flying mount automatically when concluding the events within The High Keep main story quest and challenging some of the dark wizards within Hogwarts Legacy.
Related: How To Unlock Crucio In Hogwarts Legacy
How To Unlock All Flying Mounts in Hogwarts Legacy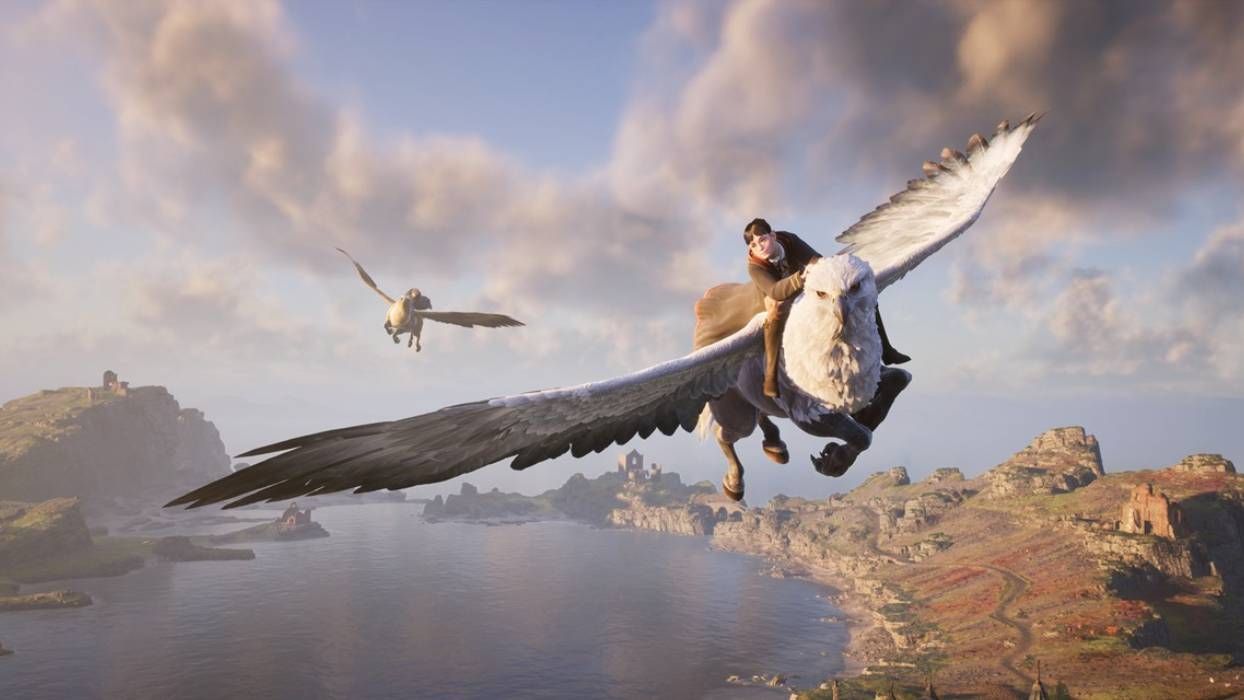 Overall, players can receive three flying mounts, one being a simple re-design rather than a new beast entirely. The first of these creatures encountered are the iconic Hippogriff, named Highwing, which players run into within the early stages of the narrative. The quest, The High Keep, revolves around freeing this magical entity by infiltrating the fortress it is captured in. Control of Highwing comes toward the quest's end, teaching players how to navigate using a flying mount in Hogwarts Legacy for the first time while escaping the danger from the animal's captors.
The Onyx Hippogriff has the same mechanics and features of Highwing, besides some slight deviations to their feathers' colors, that players get after the same quest if they pre-ordered the game. While no more mounts with flying skills are seen besides inanimate Brooms, one grounded mount called Graphorn may be found after the San Bakar's Trial quest. A cross between several mythological and real creatures, Graphorn has fierce attacks players can use against enemies, provided that they treat the beast with respect and choose to kneel or defeat it to find the final flying mount in Hogwarts Legacy.
More: Hogwarts Legacy's Map Size: How Big Hogwarts Legacy Really Is
Source: YouTube/Hogwarts Legacy
Editor's Note: Harry Potter creator J.K. Rowling has been accused of transphobia by those in the LGBTQ+ community. Although not directly involved in the development of Hogwarts Legacy, Rowling does stand to earn royalties from the game. We would like to reiterate our support for trans rights and that trans identities are valid. Support services are listed below for trans people impacted by discussions of transphobia.
In the USA:
In Canada:
In the UK:
Franchise:

Harry Potter

Platform:

Xbox Series X, Xbox One, PlayStation 4, PlayStation 5, Microsoft Windows, Steam

Released:

2022-02-10

Developer:

Avalanche Software

Publisher:

Warner Bros. Games

Genre:

Adventure, Action RPG, Open-World

Engine:

Unreal Engine 4

ESRB:

T

Summary:

Set in the 1800s in the Wizarding World universe, Hogwarts Legacy is an open-world action RPG where players get to live out a student's life in the hallowed halls of Hogwarts and beyond. Aside from Hogwarts, players can also travel between iconic locales such as Hogsmeade and the Forbidden Forest. Starting as a fifth year, players will pick up more advanced spell casting and potion crafting and discover both friendly and antagonistic magical beasts across the entire Harry Potter universe, as they follow the path of light or darkness on their own wizarding journey.

Mode:

Single-Player