Edward Norton's Best Movies, Ranked
Edward Norton has built an almost 30-year filmography full of great and creative films, and his best movies are his signature intense dramas. The actor's first movie was Primal Fear, in which he had a supporting role, and it immediately showcased him as a major awards contender. Since the thrilling legal drama, Norton has starred in one hard-hitting movie after another, best known for classics such as Fight Club, American History X, and the record-breaking Glass Onion: A Knives Out Mystery. The actor is known to play intelligent but troubled characters, and his roles oddly tend to have dual personalities.
Once actors have reached the status and fame where they're leads, they rarely take any other role, but that isn't the case with Norton, who has seemingly actively taken supporting roles because they were interesting characters. And he throws himself into movies with ensemble casts too, such as the Wes Anderson-directed The French Dispatch, which is where he works best. Though Norton is yet to win an Oscar, he has been nominated for three Academy Awards, and his losses were some of the most contentious in the ceremony's history. Between emotionally exhausting character pieces and blockbuster popcorn flicks, Norton's best movies show how much of a chameleon he really is.
RELATED: Edward Norton's Hulk Recast Acknowledged By Marvel… 10 Years Late
The Incredible Hulk (2008)
The Incredible Hulk was the second attempt at a blockbuster movie about the angry green man and the second movie in the Marvel Cinematic Universe, seen as an improvement over 2003's Hulk. The film's quality is on par with most MCU Phase 1 releases. The movie has become important in the MCU too, as Abomination returned in Phase 4 and The Leader will return in Phase 5. Norton's typically intense performance was a perfect match for the typically intense superhero, but there's a reason why Mark Ruffalo has played the character since 2012, as Norton rewrote huge parts of The Incredible Hulk against Marvel's wishes.
Rounders (1998)
Rounders is a great movie about gambling, and there haven't been many that have reached its detailed depiction of the casino game. The movie underperformed at the box office (via Box Office Mojo) and didn't get a particularly glowing reception from critics, but it has since found its fanbase and become a cult classic. While the movie is a drama and Norton has a gambling problem in the film, it still sees a less extreme side to the actor. His performance as Worm, a hustler and cheat, marked a creative and entertaining turn for him, which helps put Rounders among the best-ever poker movie.
Glass Onion: A Knives Out Mystery (2022)
Glass Onion is one of the best examples of Norton at the top of his game in an ensemble cast. Here, Norton's character in particular has gotten a lot of attention because of the coincidental similarities between Bron and Elon Musk. Whether it's because he loves the competition or because he enjoys multi-stranded narratives, Norton is seemingly at his best when it comes to these sorts of films. Norton plays Miles Bron, a billionaire who may or may not have killed his business partner. His performance, along with performances from Kate Hudson and Dave Bautista, made this a worthy Knives Out follow-up and a success for Netflix.
The People Vs. Larry Flynt (1996)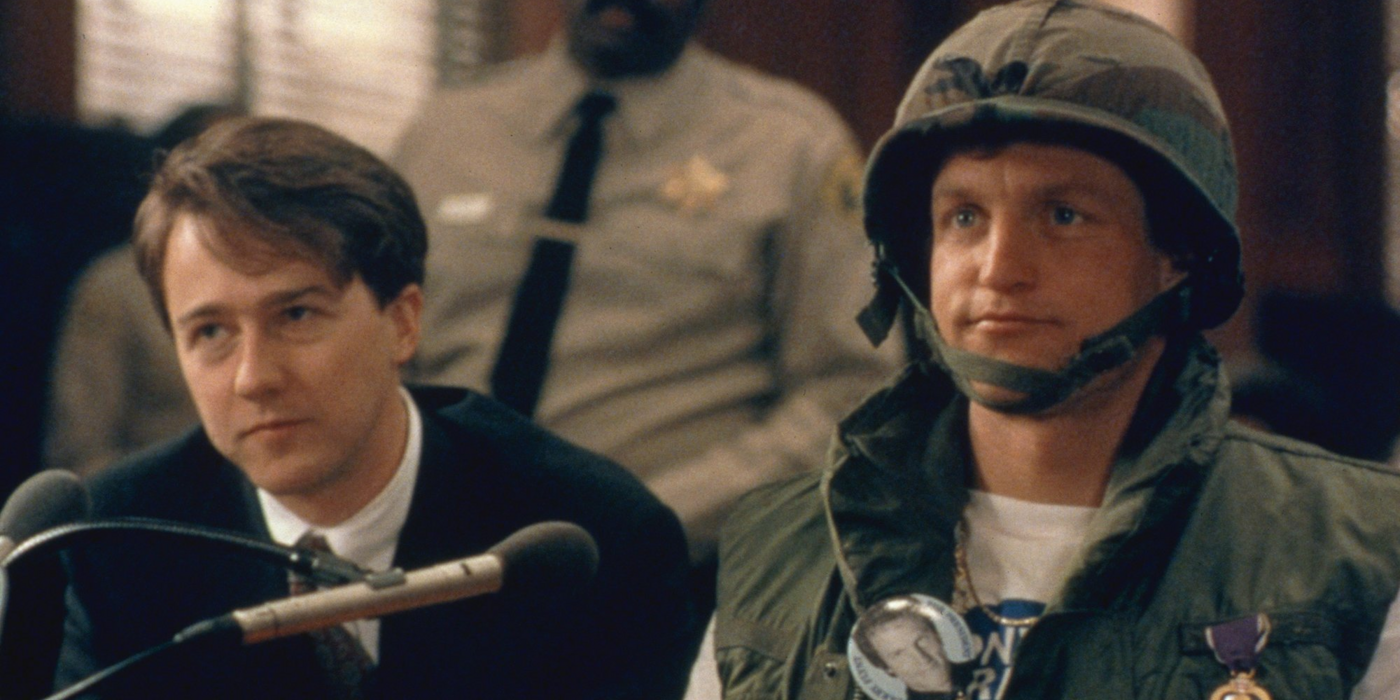 Larry Flynt is Woody Harrelson's best role, but Norton gives a just as great supporting turn in The People vs. Larry Flynt. The movie follows the life of Hustler runner Larry Flynt as he battles religious institutions and the law, and Norton plays Flynt's lawyer, Alan Isaacman. After Primal Fear, where Norton plays a character on trial, he's on the other side of the law in the biopic, and he plays a snooty, suited lawyer as well as he plays a murder suspect. The movie wasn't as much of a hit as Primal Fear, but it showcased Norton's talent to operate on the level of much more seasoned actors.
RELATED: Marvel Shows How Ed Norton's Hulk Can Return To The MCU
Primal Fear (1996)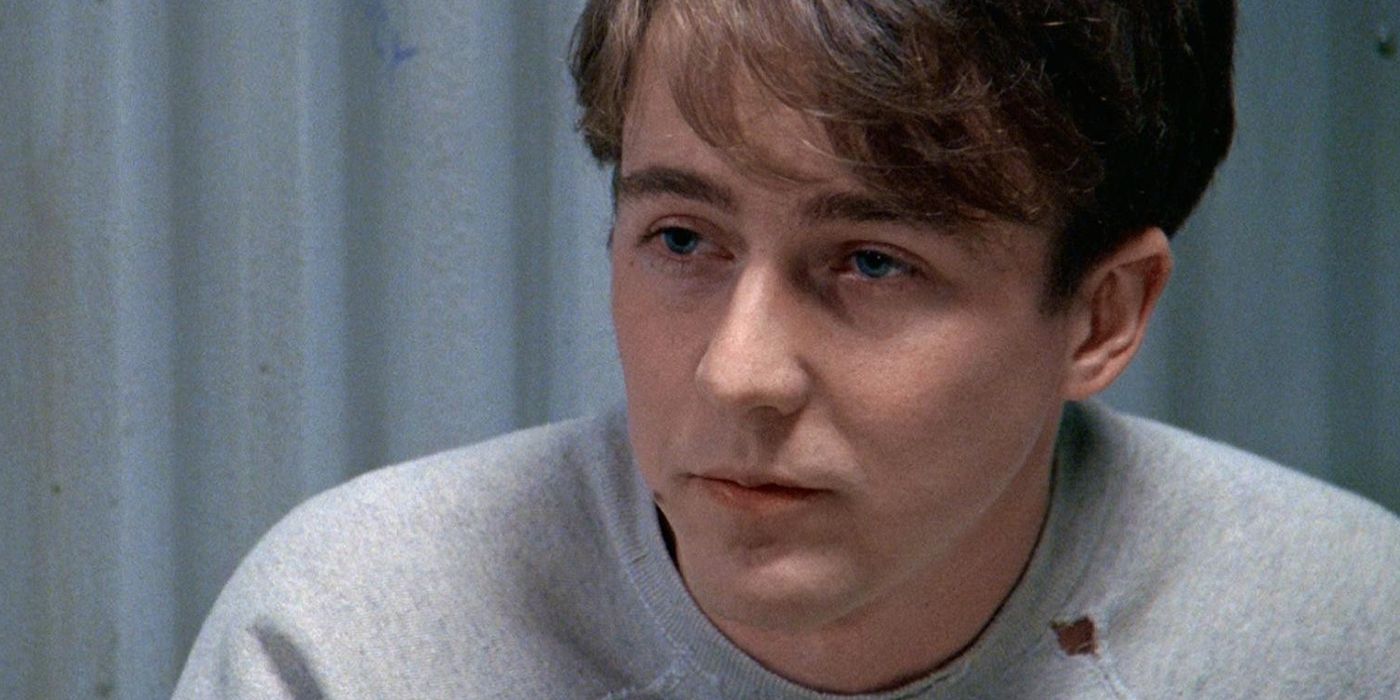 The 1996 movie is known for two things, as Primal Fear has a shocking twist ending, and it was the film that introduced the world to Norton. Norton holds his own against Richard Gere and even outshines him, as he gives a riveting performance as the murder suspect Aaron Stampler, a 19-year-old altar boy. It's the first example of Norton's extremely unnerving style, which works so well in the legal thriller. Few actors have ever had such an impressive acting debut, but what's more impressive is that, despite being his first-ever movie role, Norton was nominated for Best Supporting Actor at the Academy Awards.
25th Hour (2002)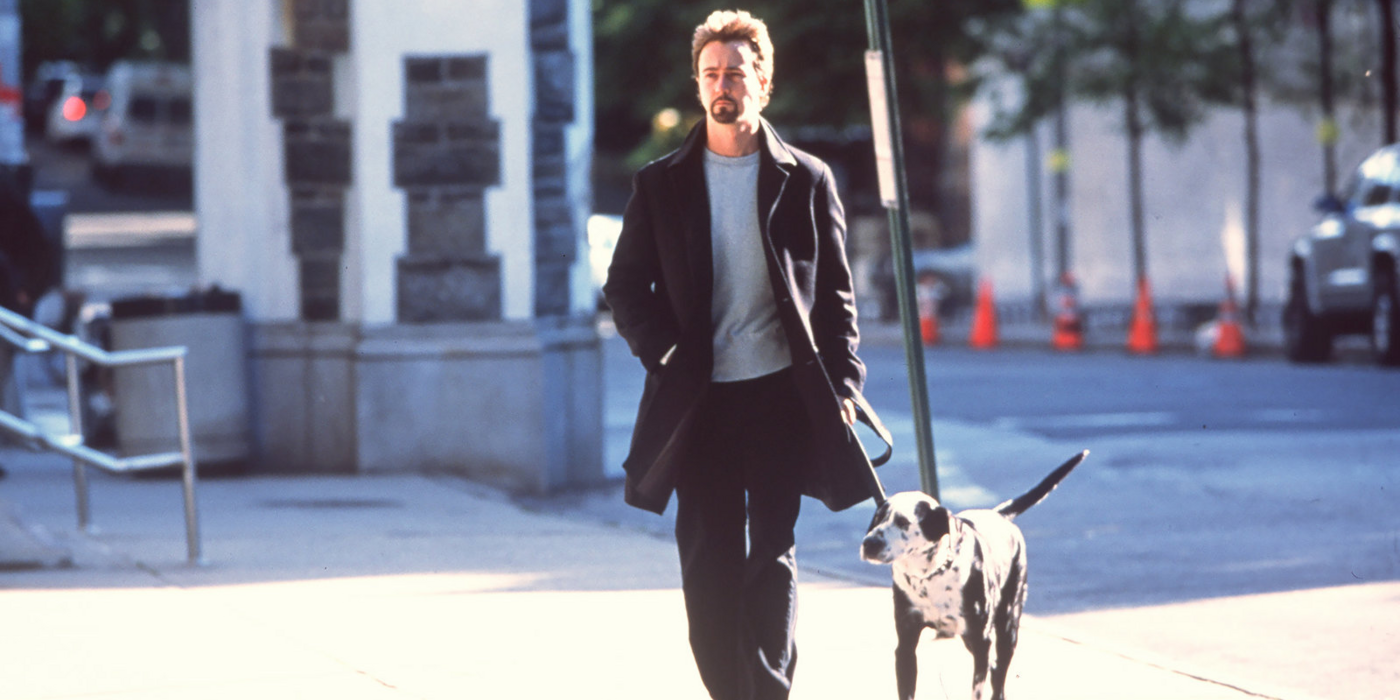 Spike Lee is best known for his breakout movie, the profound Do the Right Thing, and the endlessly rewatchable heist flick Inside Man. But the director operates at his highest level when he's tackling societal issues about class and race, and that's why 25th Hour is Lee's best movie of the 21st century. The movie follows Monty (Norton) on his last day of freedom before he's sent to jail, which leads to a unique perspective on gangs, crime, and the many prejudices in New York. It's almost like a spiritual successor to American History X and features one of Norton's best-ever scenes, the hilarious but eye-opening "f*** monologue."
Moonrise Kingdom (2012)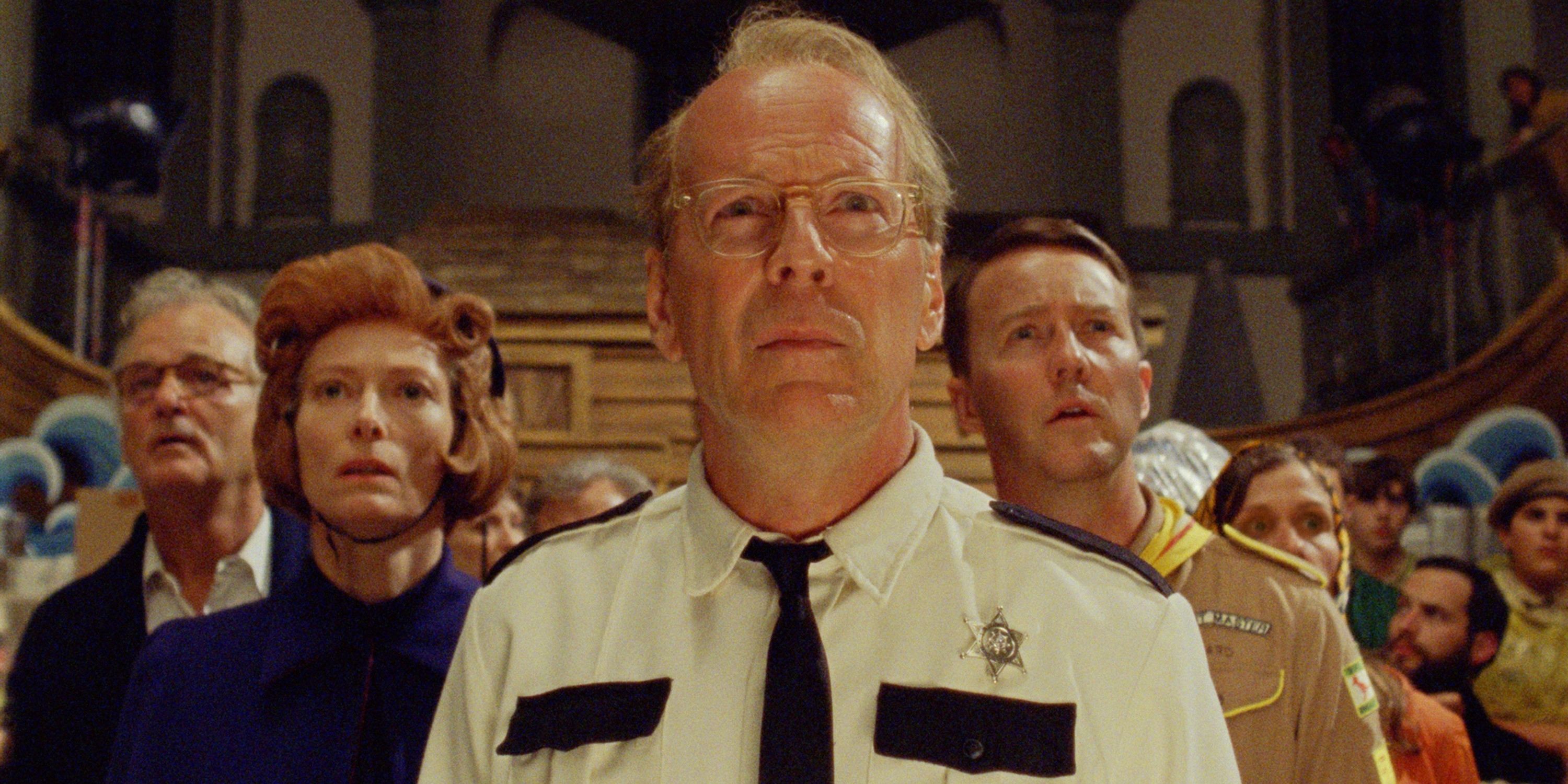 Moonrise Kingdom sees Norton once again in an ensemble cast, but mostly a cast of children, as he plays Randy Ward, a scoutmaster who must take care of his scouts. The film was also a big part of Norton's career outside of box office success and awards consideration, as it marked the first collaboration between the actor and director Wes Anderson. The two would go on to work together several more times in the 2010s and into the 2020s. While he has many, Moonrise Kingdom is Anderson's best love story, and the coming-of-age comedy led to a pleasantly surprising sweet performance from Norton.
The Grand Budapest Hotel (2014)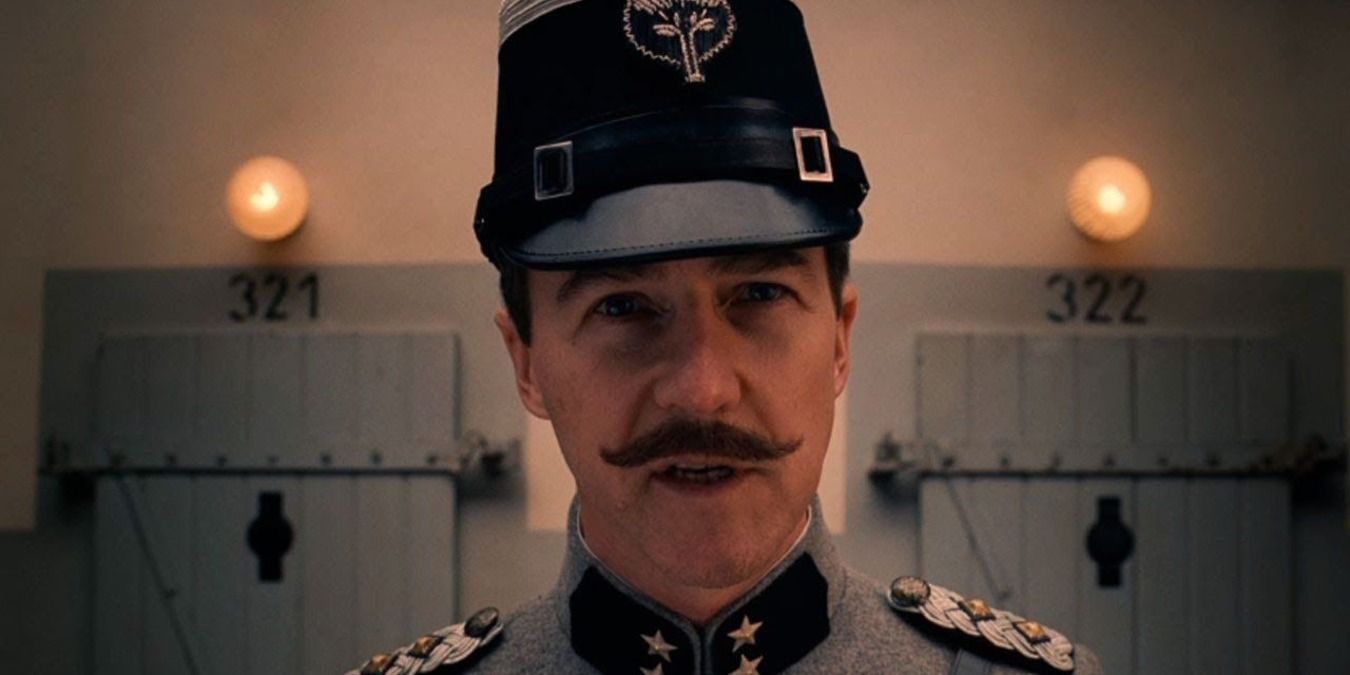 The Grand Budapest Hotel is the second movie that Anderson and Norton worked on together, and it's generally considered Anderson's masterpiece. The film is non-linear, as it has a story-within-a-story-within-a-story narrative, looks as animated as a live-action movie can, and has a huge cast of movie stars. The film follows the concierge and a bellboy of the titular hotel as they go on a wild journey together, and Norton is just a small piece in the massive Grand Budapest puzzle, but an important one. Norton plays Henkels, a police officer investigating a murder, and it stands out in his career for being a peculiar and internationally stiff performance.
RELATED: Every Saoirse Ronan Movie Ranked From Worst To Best
American History X (1998)
Norton was heavily involved in American History X, as he also wrote scenes and had a hand in editing. And while that led to a huge falling out with director Tony Kaye, who was so angry that he demanded not to be credited, the result is the most powerful movie of 1998. Norton plays Derek Vinyard, who becomes a Neo-nazi after his father is murdered by a Black narcotics dealer, and brutally murders a Black gang member. It's a grueling and exhausting story about how Derek became so hateful, but also about how he changed his ways in jail, and it earned Norton his second Academy Award nomination.
Birdman (2014)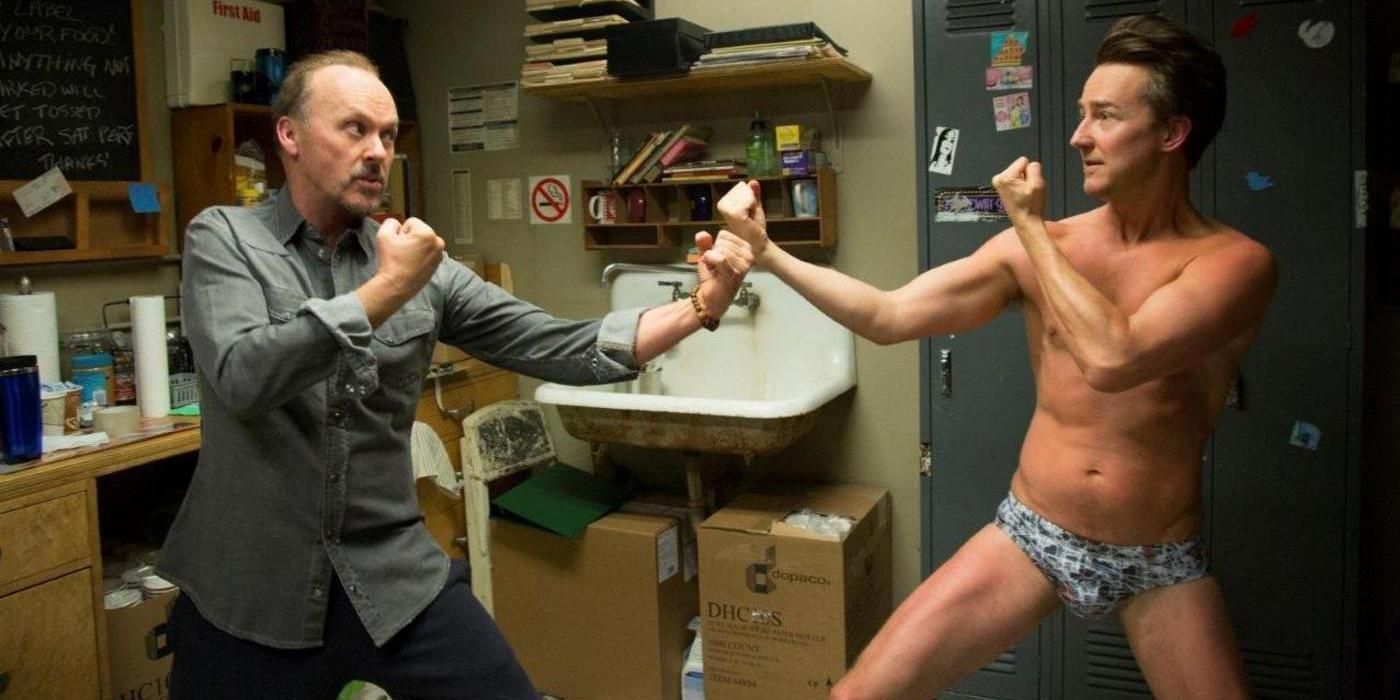 Birdman sees actors playing actors, as the satirical comedy is about Hollywood actors trying to shed the stigma attached to them, whether it's playing superheroes or being notoriously hard to work with. It's cinematically impressive as the cuts are hidden, and it seamlessly looks like one shot. But outside of the visual effects, it's also a masterclass in acting. Birdman features powerhouse performances from Norton, Michael Keaton, and Emma Stone, all of whom were nominated for Academy Awards for their efforts. Norton plays an exaggerated version of himself, as he has been criticized for being hard to work with, just like his character in the film.
Fight Club (1999)
If any of Norton's movies are considered a classic, it's Fight Club. The movie is a huge part of pop culture, whether it's because of Fight Club's iconic twist ending, Tyler Durden's quotes, or its warped narrative. Norton plays a nameless character who's simply referred to as The Narrator, and he works with Tyler to build a network of anarchists across the U.S. The film has come a long way since it was released, as it wasn't exactly the critical darling it is today. The film is darkly comedic, sickly violent, and totally mind-bending, and for all those reasons, it's considered one of the greatest movies of all time (via IMDb).
MORE: How Tyler Dies But The Narrator Survives In Fight Club