Dehya Abilities & Animations Leak
Dehya's leaked talents for Genshin Impact Version 3.5 reveal a unique buff and Elemental Burst that has received mixed reactions from fans.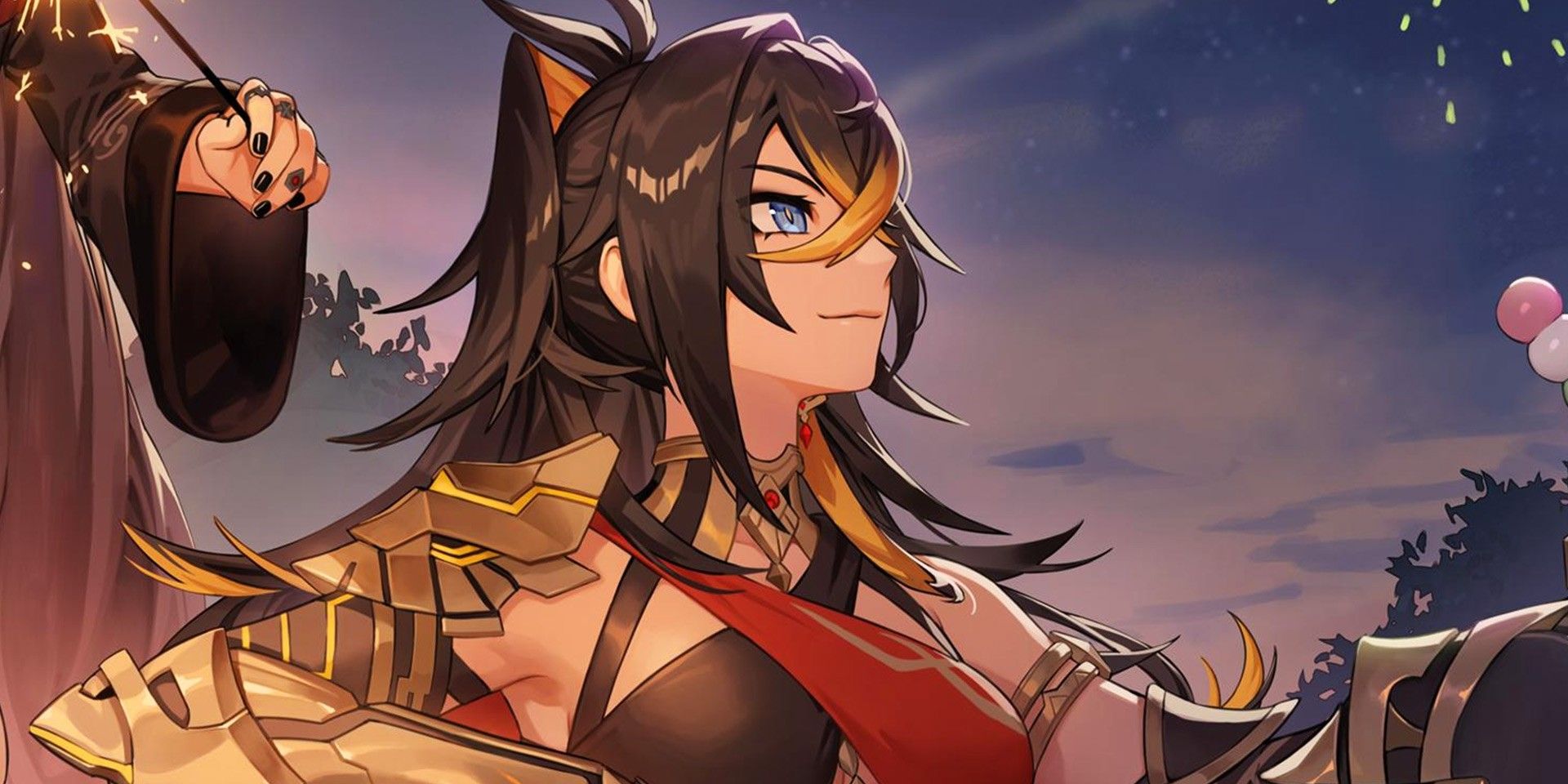 Players have been patiently waiting for Dehya's playable release in Genshin Impact ever since she was introduced in Version 3.0. HoYoVerse has officially released drip marketing for her Version 3.5 release, becoming the first Pyro character to be released since Thoma in 2022. Fans have been hard at work leaking her beta build and showing off her abilities and animations.
Past Genshin Impact Dehya leaks have suggested that the Flame Mane will be a 5-Star Pyro claymore user. As the new 5-Star for Version 3.5, she will likely appear in the first phase of the update with new 4-Star Mika tagging along. Current information on Dehya's abilities comes from renowned leaker Niana. All Genshin Impact leaks on Dehya suggest she can provide great buffs to her allies while dealing incredible damage during her Elemental Burst.
Related: The Best Thoma Build in Genshin Impact (Weapons, Artifacts, & Talents)
Dehya's Leaked Talents in Genshin Impact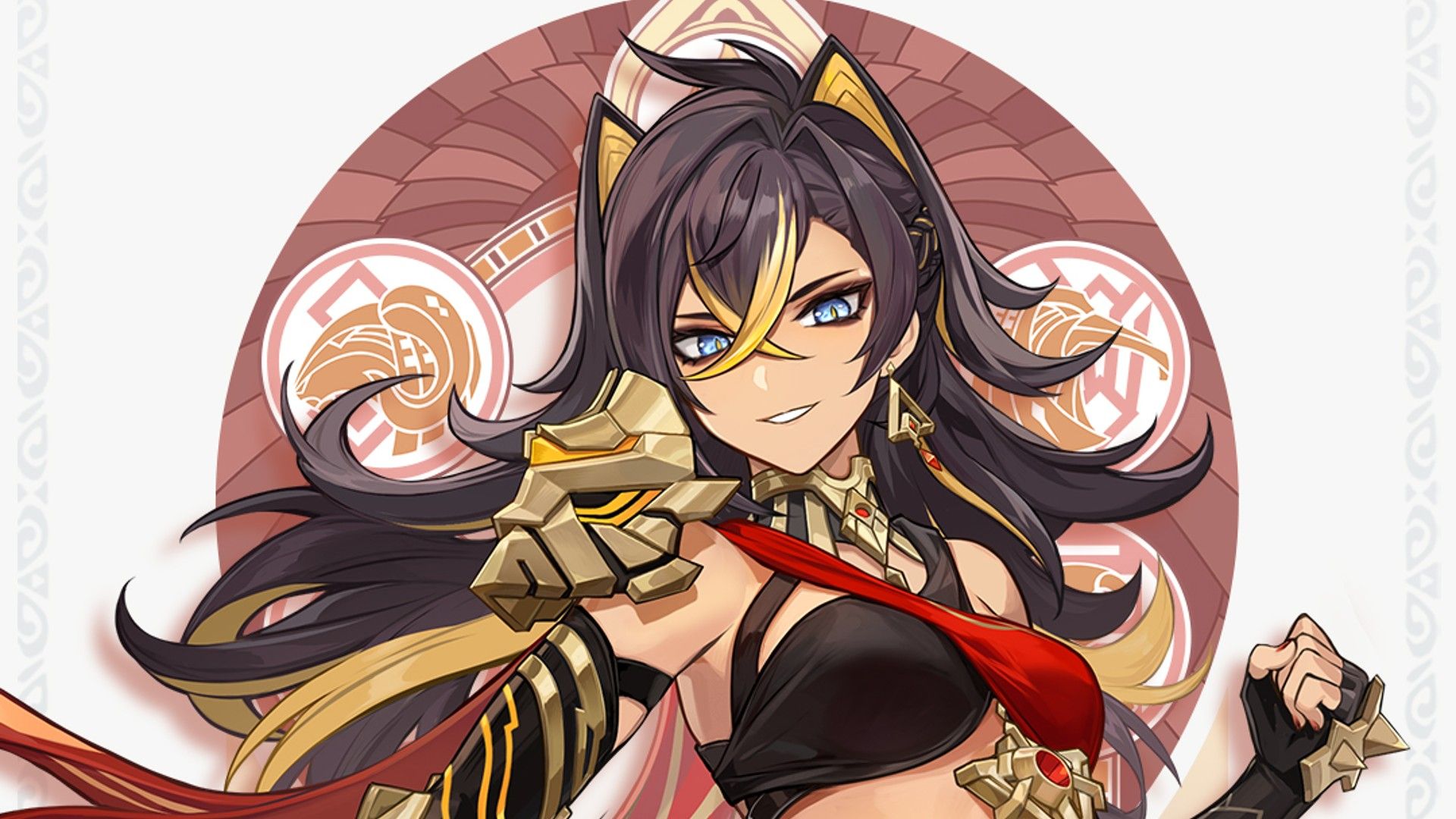 Dehya's leaked Elemental Skill in Genshin Impact, Molten Inferno, has two different applications based on the presence of a specialized field called Fiery Sanctum. The first is a simple AoE Pyro attack that establishes a Fiery Sanctum while the second leaps forward and moves a preexisting Fiery Sanctum to Dehya's spot. The Elemental Skill is surprisingly similar to the Genshin Impact Pyro support Bennett, a fan favorite, and his Elemental Burst.
Fiery Sanctum provides multiple buffs based on Dehya's Max HP. Active characters in the field have a boosted resistance to interruption and negate a portion of any DMG taken. While the field doesn't heal like Bennett's Elemental Burst, it can keep characters safe as they set up their attacks. Dehya's other big leaked talent in Genshin Impact is her Elemental Burst, The Lioness' Bite. When triggered, Dehya will ditch her claymore and attack with Pyro-infused fists at a fast pace. Her switch to martial arts, which ends in a powerful kick, strongly resembles the Normal Attacks of Shikanoin Heizou from Genshin Impact.
​​​​​​
One of Dehya's known idle animations involves her looking into a compact and adjusting her look, showing that her style isn't just a result of rugged mercenary life. This quaint animation is overshadowed, however, by some fan backlash to her build. Some Genshin Impact fans on sites like Twitter are disappointed by how Dehya's Genshin Impact leaks fall into disliked design tropes. For instance, Dehya is plagued by split scaling between HP and ATK, high Burst cost for short durations, poor ATK, and buff mechanics made obsolete by shields.
How Genshin Impact Fans Have Reacted To Dehya's Leaked Scaling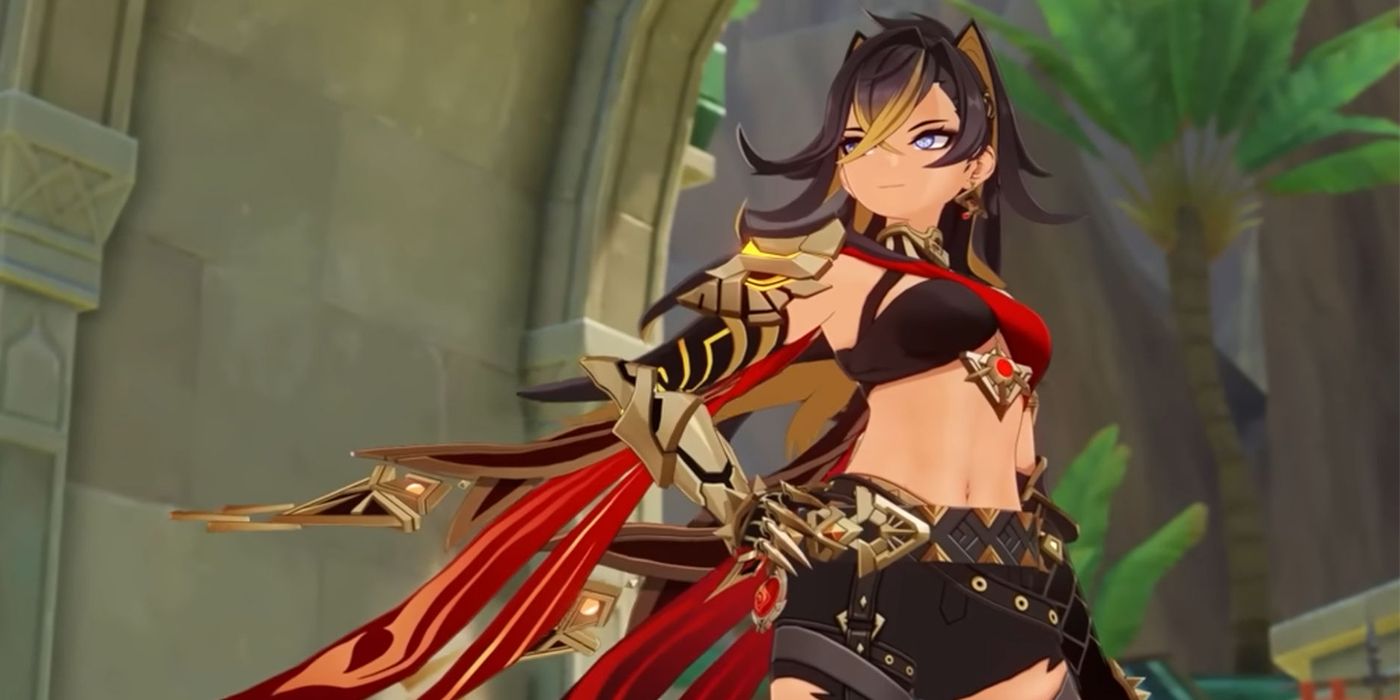 In response to Dehya's leaked scaling in Genshin Impact, fans have expressed their disappointment online. Some responses referred to Dehya as a mid-tier character that could easily be skipped. Optimistic fans suggest Dehya's introduction may resemble Kuki Shinobu's addition to Genshin Impact, where her build became stronger after the addition of Dendro. In this case, Dehya could work with Fontaine characters. Despite the concern, Dehya's leaked Genshin Impact abilities may prove fun to use.
More: Genshin Impact: All Fontaine Character Leaks (So Far)
Source: Daily Dendro/Twitter
Original Release Date:

2020-09-28

Developer:

HoYoverse (Formerly miHoYo)

Genre:

Action, RPG, Open-World

Platform:

PlayStation 4, iOS, PC, Android, PlayStation 5

Publisher:

HoYoverse (Formerly miHoYo)

ESRB:

T

Multiplayer:

Online Co-Op

Summary:

From the creators of Honkai: 3rd Impact comes Genshin Impact, an open-world action-adventure RPG where players embark on an ever-expanding journey across unique lands. Players assume the role of the "Traveller," a protagonist who survives a great battle against a powerful god and is separated from their sibling in the aftermath. Awoken by a small flying character named Paimon, the Traveller embarks on a quest to find their sibling and restore their lost memories in an unfamiliar world. Players can add new teammates they meet through the storyline via a gacha system. Characters roll out in patches but are never added permanently to a poll so that new team members will rotate in and out depending on the current patch. Gameplay consists of embarking in teams of four and engaging in fast-paced action RPG combat along with Zelda-like world traversal, from gliding, climbing, swimming, and sprinting. New events are launched with every patch, and unique gameplay modes and mini-games are added with each iteration.