Courteney Cox's Role On Seinfeld, Explained
Courteney Cox is known for playing several fan favorite sitcom characters, and in the 1990s, she had a memorable appearance on Seinfeld.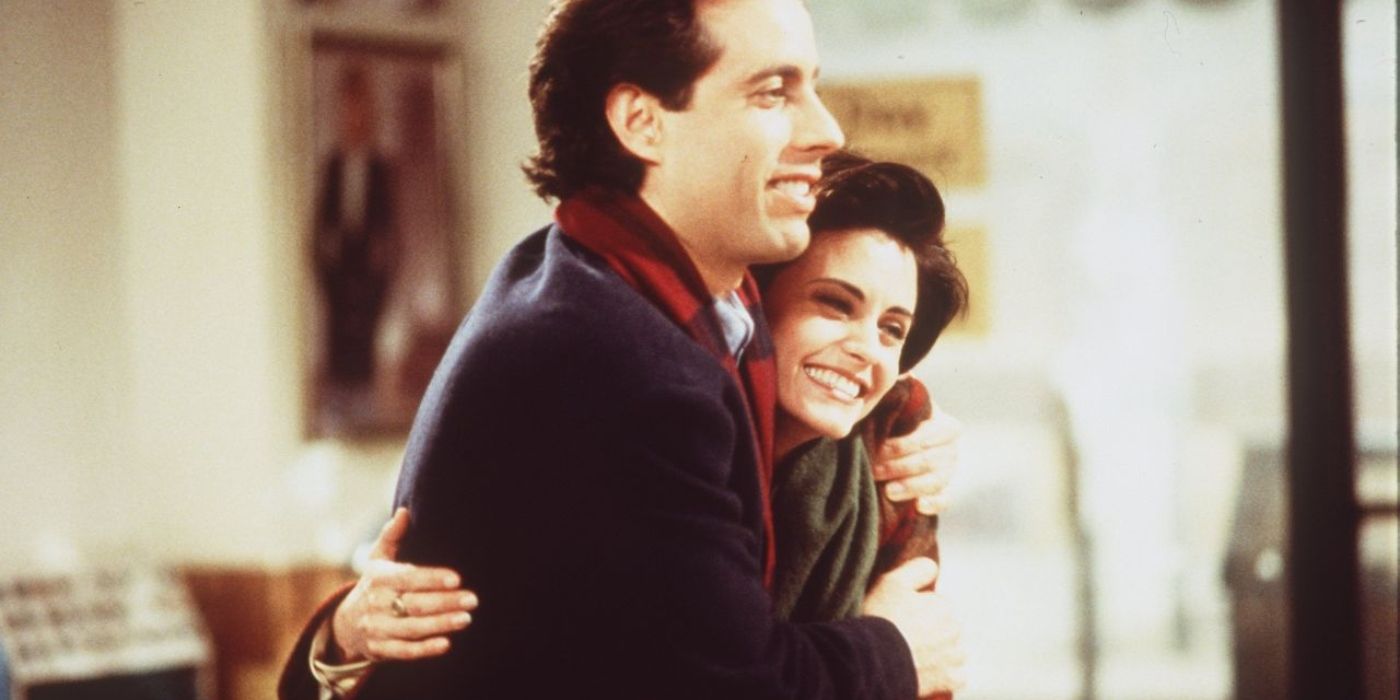 In 1994, the same year that she began playing the smart and charming Monica Geller on Friends, Courteney Cox appeared in a guest role on Seinfeld. The sitcom sees Jerry Seinfeld portraying a fictionalized version of himself as a comedian in New York City dealing with tiny frustrations alongside Elaine Benes (Julia Louis-Dreyfus), George Costanza (Jason Alexander), and Kramer (Michael Richards). Several other actors known for their comedic talents appeared in single episodes of Seinfeld, including Carol Kane, Megan Mullally, and Lauren Graham.
While she has had small roles on several sitcoms, playing Serena DuVall in three episodes of Web Therapy and Dr. Maddox in three episodes of Scrubs in 2009, Cox's post-Friends career has included a mixture of horror and comedy. The actor has played Pat Phelps in Shining Vale, Gale Weathers in the Scream franchise, and Jules Cobb on Cougar Town. Cox's Seinfeld appearance is as humorous as many of her most well-known characters.
RELATED: Jon Favreau's Seinfeld Role, Explained
Courteney Cox Played Meryl On Seinfeld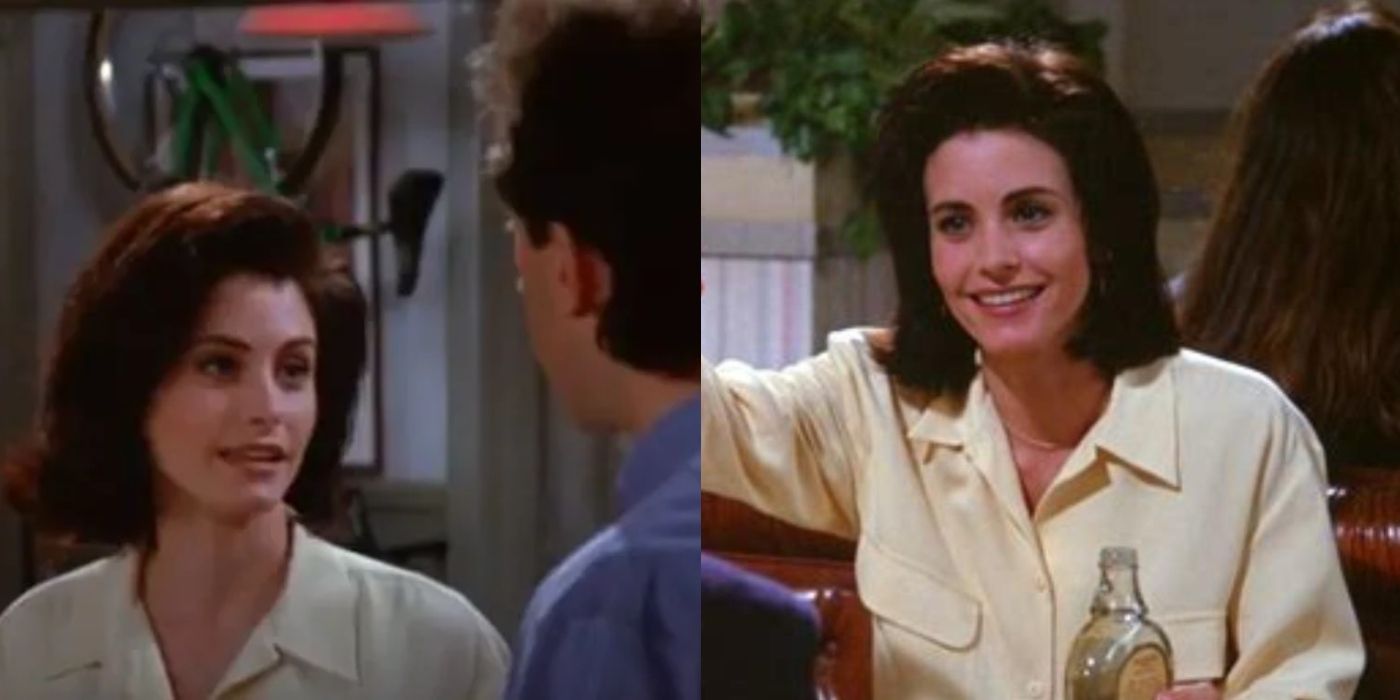 In Seinfeld season 5, episode 17, "The Wife," Cox played Meryl, a woman who Jerry briefly dates. But while he is known for picking apart his partners and complaining about them, Meryl stands out because she and Jerry have natural banter and get along well. The couple pretends to be married in order to receive a discount of 25% at their local dry cleaners, and it's humorous to see how proud they are that they came up with this plan.
Meryl is one of Jerry's most popular girlfriends because she's intelligent and it's charming that they both love ordering pancakes. She is a kind person who inspires happiness in Jerry at first, and he hilariously tells Kramer, "I love saying 'my wife.'… It's an amazing way to begin a sentence." While there are clear problems with some of his other relationships, it appears that he and Meryl can make their relationship work, and this is one of the rare Seinfeld storylines when Jerry is truly at peace.
Meryl Forces Jerry To Think About Commitment, Driving Home His Fear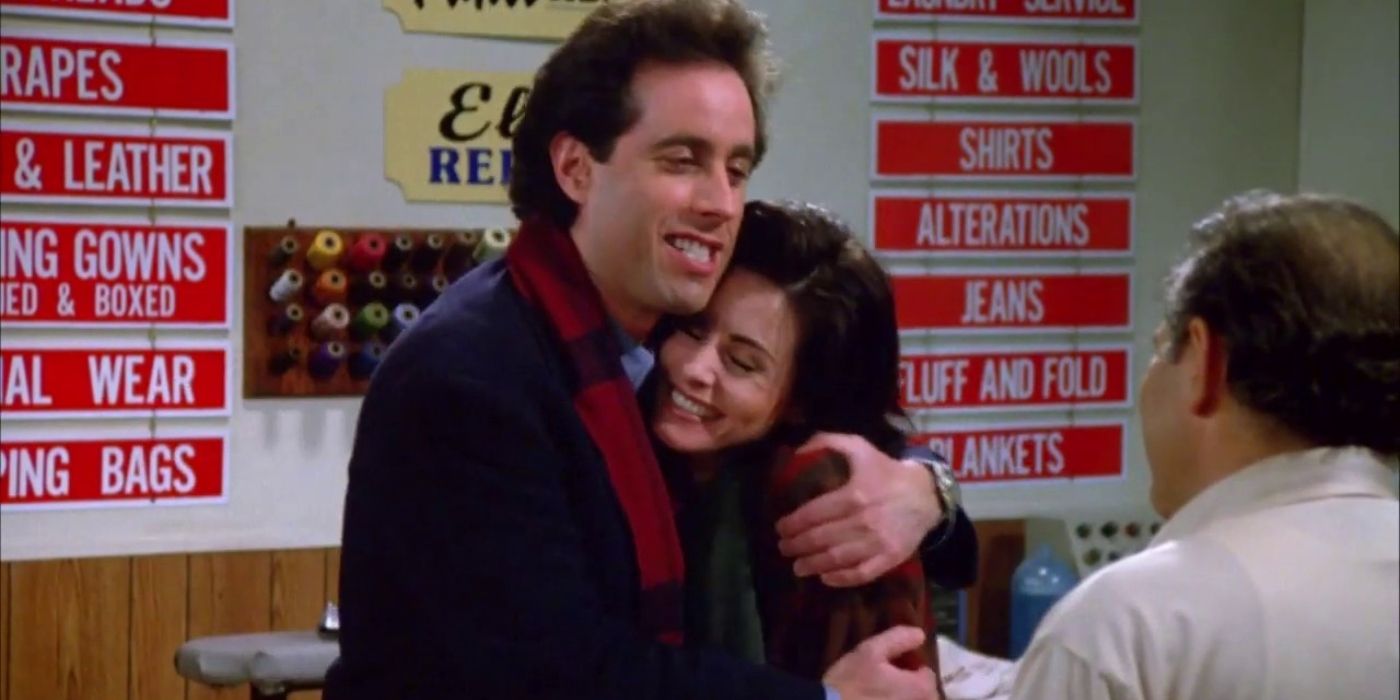 After Jerry enjoys acting as if he is married, he quickly realizes that the relationship is moving too quickly for him, and his fears of commitment begin to creep up. He doesn't actually wish to settle down, which makes him worry that Meryl will expect a real proposal at some point in the future. Of all the funny reasons Jerry breaks up with his girlfriends, he ends his romance with Meryl because he wants to give someone else the dry cleaning discount, and she realizes that he doesn't want to be in a relationship.
While some of Jerry's love interests are goofy, Meryl is fairly serious and grown-up, and she helps him realize what he doesn't want at this time in his life. Cox's Seinfeld role proves that if Jerry ever wants to get married, he has to become more comfortable with emotional intimacy as marriage is about more than saving money at the dry cleaners. He also has to accept the idea of committing to his partner and not worry or run away when situations become more serious.