Conners Season 5 Image Teases More of Jackie & Bev Heartbreaking Arc
ABC releases images for The Conners season 5, episode 13, "New Pipes and Old Secrets," teasing what's next for Jackie and Bev's heartbreaking arc.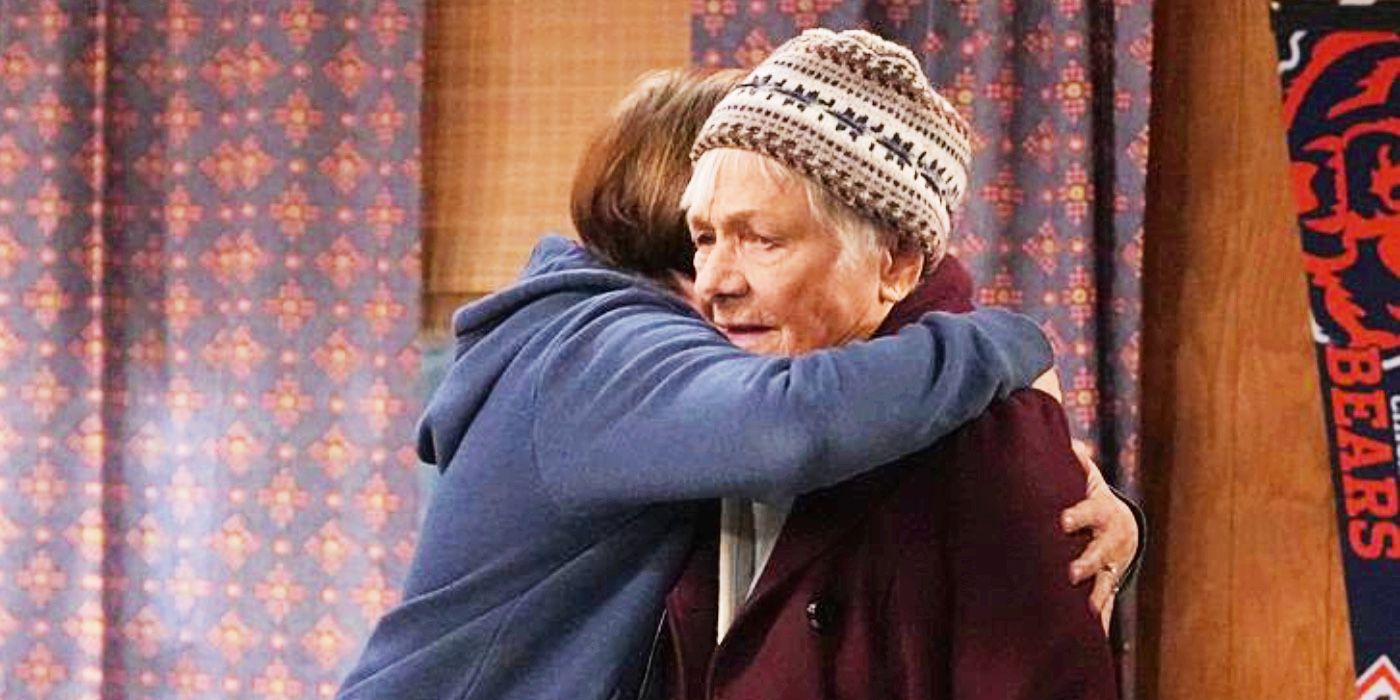 The Conners season 5, episode 13 images tease what's next for Jackie and Bev's heartbreaking arc after sidelining the narrative for a while. Longtime viewers of Roseanne are aware of how contentious the mother and daughter's relationship has been. After being estranged for years, Jackie is eventually forced to reconnect with Bev after learning about her late-stage dementia.
After stepping away from the storyline for a few episodes, The Conners season 5, episode 13 brings back Jackie and Bev's heartbreaking arc with new images from ABC (via SpoilerTV) teasing what's next for the duo. Check out the stills below:
The episode, titled "New Pipes and Old Secrets," marks The Conners' comeback outing after its hiatus. Per the synopsis, Jackie finds Bev a caretaker, although it remains to be seen what leads to them seemingly sharing a touching moment. Elsewhere, Darlene calls out Dan's plumbing work at her house.
Related: The Conners Season 5's Saddest Plot Addresses Its Roseanne Erasure
Why Jackie & Bev's Plot Is So Important In The Conners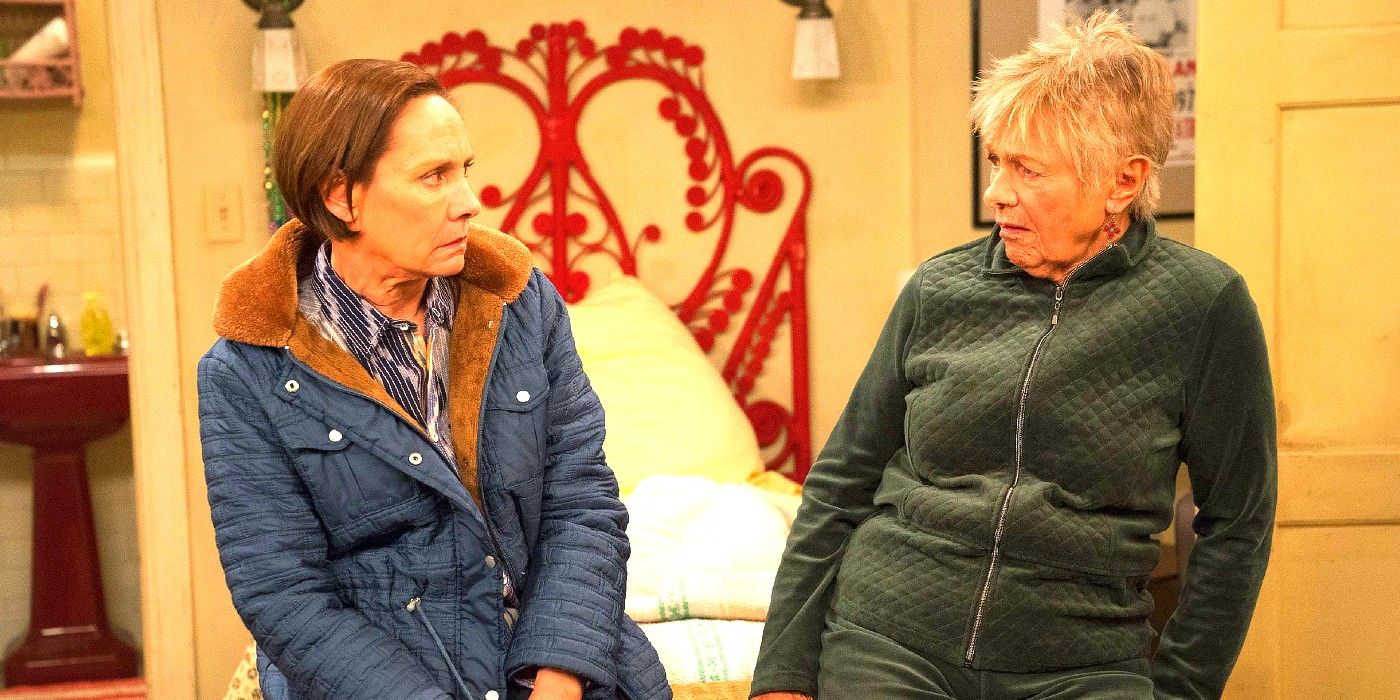 Roseanne was known for tackling the highs and lows of middle-class America. While it leaned on humor, it also didn't shy away from tackling sensitive topics that resonated with its viewers. The Conners maintains that storytelling code as the grieving family moves on with their lives following the tragic death of Roseanne following an opioid overdose. Since then, Dan, Jackie, and the kids have done their best to deal with their grief, and it has been interesting to see how each member of the clan processed the loss.
Jackie and Bev's heartbreaking arc actually fits into this approach. It allows The Conners to highlight grounded narratives, including the tragedy of seeing a loved one slowly slip away due to dementia while also highlighting the power of familial connections. Despite everything that Bev has done to antagonize her daughter, Jackie remains committed to taking care of her in her final days. It shows the complicated nature of relationships, especially when it involves inadequate and even destructive parents.
How The Conners will resolve this ongoing narrative is uncertain at this point. However, it looks like despite her life-long grudge against her mother, Jackie is actually starting to accept their situation. It is curious, however, how she will deal with the grief of the inevitable death of Bev and how it differs from how she handled Roseanne's demise.
The Conners season 5 airs every Wednesday on ABC.
More: The Conners Season 5 Confirmed A Tragic Roseanne Character Death
Source: ABC (via SpoilerTV)