CM Punk Returns, The Rock's Run & More
It's tough to predict what's going to happen across a whole year of WWE programming. Things can shift in an instant in professional wrestling, where a single injury or tweet can derail—or create—an entire storyline. Go back and find prediction posts for 2022 and see how many of them saw Vince McMahon's retirement coming, for instance. Or try and identify even one pundit who believed Cody Rhodes would end the year in WWE instead of AEW. It's an unpredictable business, where virtually anything can happen.
This level of fluidity is part of what makes wrestling so entertaining in the first place. It also makes columns like this tricky to piece together. It'd be bold to state that Hulk Hogan would return at the age of 69 for one more match, but also highly unlikely. It's possible, sure. But the likelihood is in the fractions of one percent. In this post, an attempt will be made to walk the line between the technically feasible but unlikely and the viable yet unforeseen. If nothing else, it's an intriguing thought exercise to think about what WWE could look like by this time next year. In no particular order, here are eight things that could shock the WWE universe in 2023.
8/8

Bron Breakker Debuts & Is Given Main Event Push Immediately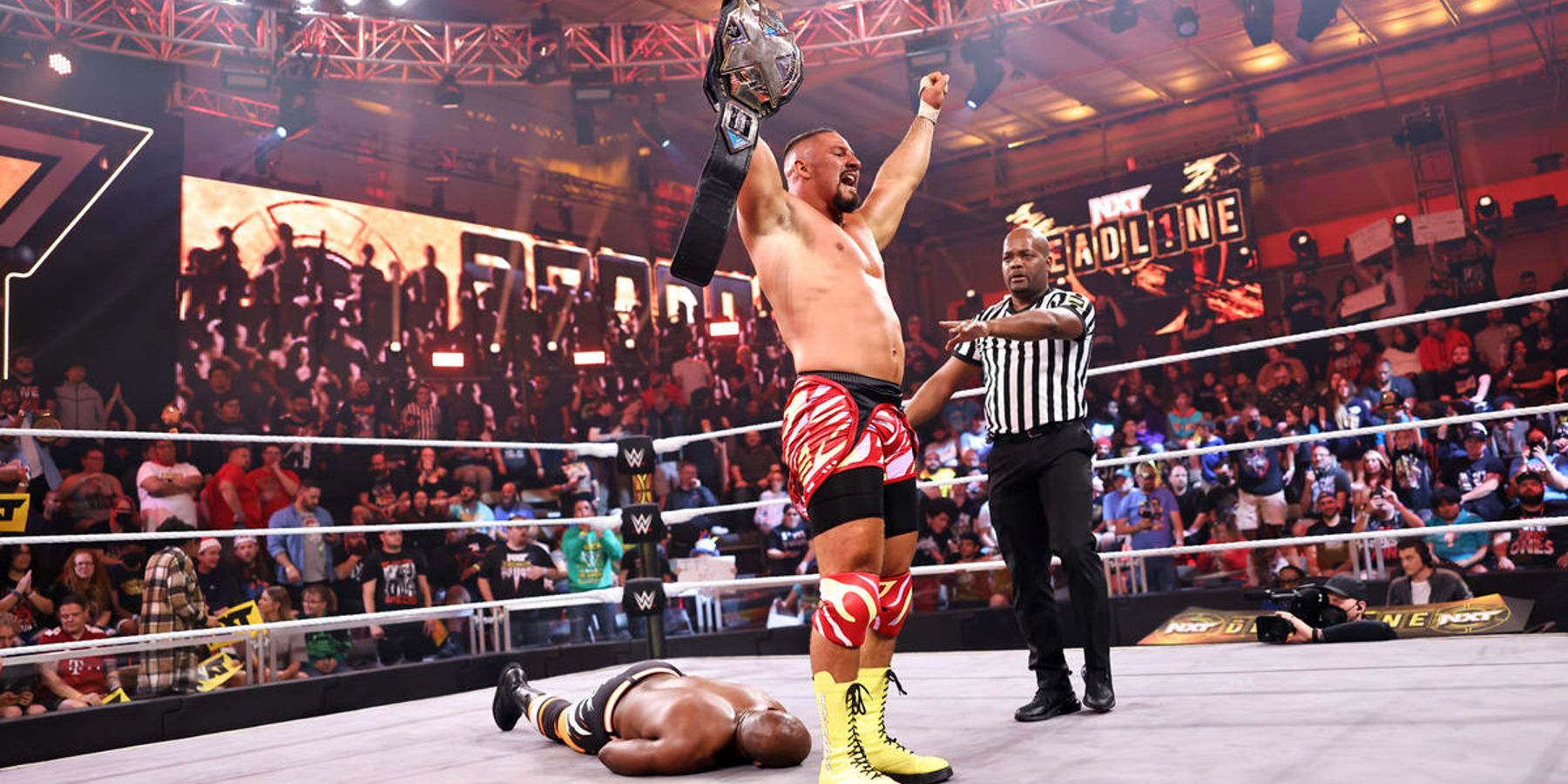 Why It Could Happen: NXT has a handful of blue-chip prospects, but none seem to have Bron Breakker's potential star power. At 25, he's one of the company's most promising up-and-comers, and there might be a temptation to move him along slowly. WWE needs a few new bankable stars, though, so Breakker could get the rocket strapped to his back immediately after debuting. Roman Reigns' schedule will likely be much lighter in 2023, plus Brock Lesnar isn't going to be working anything close to a full-time docket. Someone has to fill the sizable gap, and Breakker could be part of the solution.
Related: WWE SmackDown Might Have 2 Huge Bray Wyatt Problems
What It Might Not Happen: WWE fans don't always respond well to being told who the "next big thing" is. Sometimes that label can work against wrestlers. Just ask Drew McIntyre, Roman Reigns or even Sheamus. The risk of audiences on Raw or SmackDown pushing back against a monster Breakker push is real, and it's tough to bounce back after fans decide they aren't on board with the main-event push. There are just as many examples of quick pushes failing as there are of them being successful.
Likelihood-O-Meter: 6.5/10. Breakker will almost certainly get called up in 2023, but the immediate push is questionable. A feud with someone like The Miz is also possible. Dolph Ziggler is still on the roster for a reason too.
7/8

Rhea Ripley Main Events A Pay-Per-View

Why It Could Happen: WWE has clearly been behind Rhea Ripley since Triple H took over creative control in July. Judgment Day has been a fantastic vehicle for getting her into the spotlight. At the same time, her on-screen relationship with Dominik Mysterio creates the kind of viral social media interaction that the company craves. Rhea Ripley is just 26, though, and she has the potential to emerge as one of the faces of WWE's Women's Division. With Sasha Banks out of the picture and Bayley struggling with Damage Control, there's room at the top of the marquee alongside Becky Lynch and Bianca Belair.

Why It Might Not Happen: It's tough to think of occurrences that would prevent Ripley's ascent to the main event picture. Judgment Day's direction will significantly impact her ceiling in 2023. Still, a long-awaited program with The Man would put Ripley in line for main eventing a premium live event sometime during the new year. Getting to the point of main eventing pay-per-views is tricky, though, and Rhea might fall short of that level organically.

Likelihood-O-Meter: 8/10. This one almost feels like an inevitability in time, though this might be a year too early for Ripley's jump up the card.
6/8

CM Punk Returns At Money In The Bank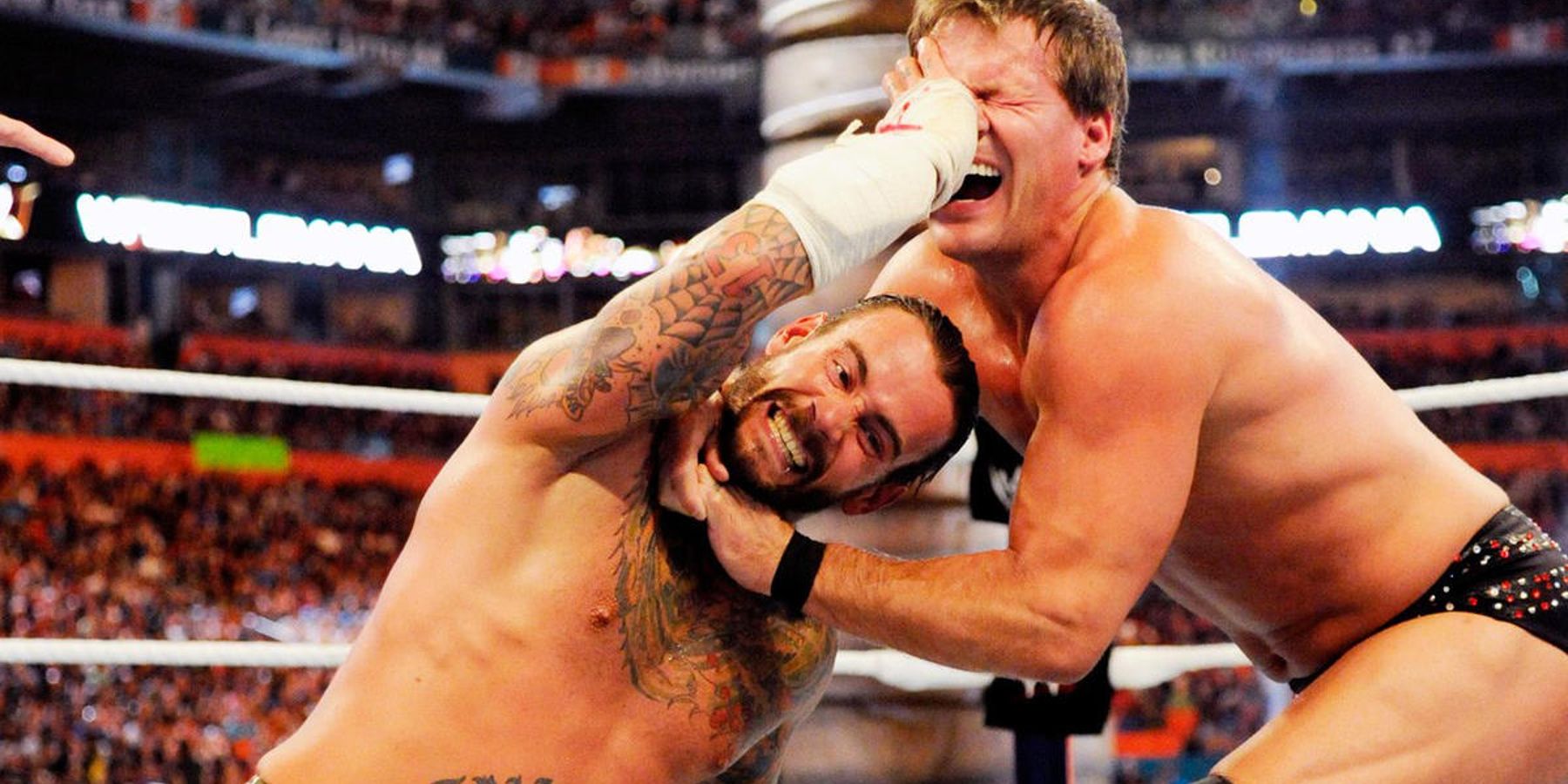 Why It Could Happen: A lot of money and a touch of spite. CM Punk returning to WWE is a Pepsi plunge into the deep end of bold predictions, but it's still fun. Vince McMahon retiring and giving way to Triple H probably doesn't aid this return as it might in other cases, but there's business to be done here if both parties are interested. Those close to Punk say he's still got the wrestling bug, and if he's done in AEW, then shocking the world at Money In The Bank would be a fantastic way to announce that he's back in WWE to do big things. Punk never got the run he should have in WWE. That could change in 2023.
Why It Might Not Happen: How much time do you have? There's still a lot that fans don't know about what happened at All Out, and Tony Khan frequently talks about being unable to discuss it due to possible legal issues. If anything like that still lingers deep into 2023, then a CM Punk comeback is impossible. It's not like he was particularly close to Triple H during his last run with the company, either. If Punk doesn't want to, or WWE isn't interested, then landing in prediction columns like this is the closest a comeback will come to reality.
Likelihood-O-Meter: 1.5/10.Come on, believe in something.
5/8

Cody Rhodes' WWE Championship Chase Lasts Until 2024

Why It Could Happen: If Cody Rhodes doesn't tear his pectoral muscle ahead of Hell In A Cell, then there wouldn't be much of a chance of him not winning a WWE Championship in 2023. He could still end up in one of the main events of WrestleMania 39, though, and no one would bat an eye. Here's the thing: the money is in a championship chase and not a title victory. WWE could make a central storyline out of Cody Rhodes' WWE Championship chase throughout 2023, and it'd be remarkably compelling. His dream shouldn't come true at Extreme Rules or Crown Jewel. It should be a WrestleMania moment, and if it's not happening this April, then WWE could punt it to WrestleMania 40.

Related: WWE Fans Want Cody Rhodes Instead Of The Rock (& That's Surreal)

Why It Might Not Happen: The American Nightmare has been the favorite to win the Royal Rumble since a timeline for his recovery became generally known. It's a story that writes itself. There'd be absolutely nothing wrong with pulling the trigger on this program now, and it might even make more sense. Having Cody climb to the top of the mountain and win on his first try would be a feel-good moment and one that WWE fans would talk about for years. If Reigns is going part-time and Lesnar is only wrestling two or three matches, wrestlers like Cody Rhodes will have prominent roles to fill.

Likelihood-O-Meter: 5/10. A little fence-sitting here, but the odds seem 50/50 that Rhodes' Championship chase bleeds into 2024.
4/8

Raquel Rodriguez Levels Up & Wins A Women's Championship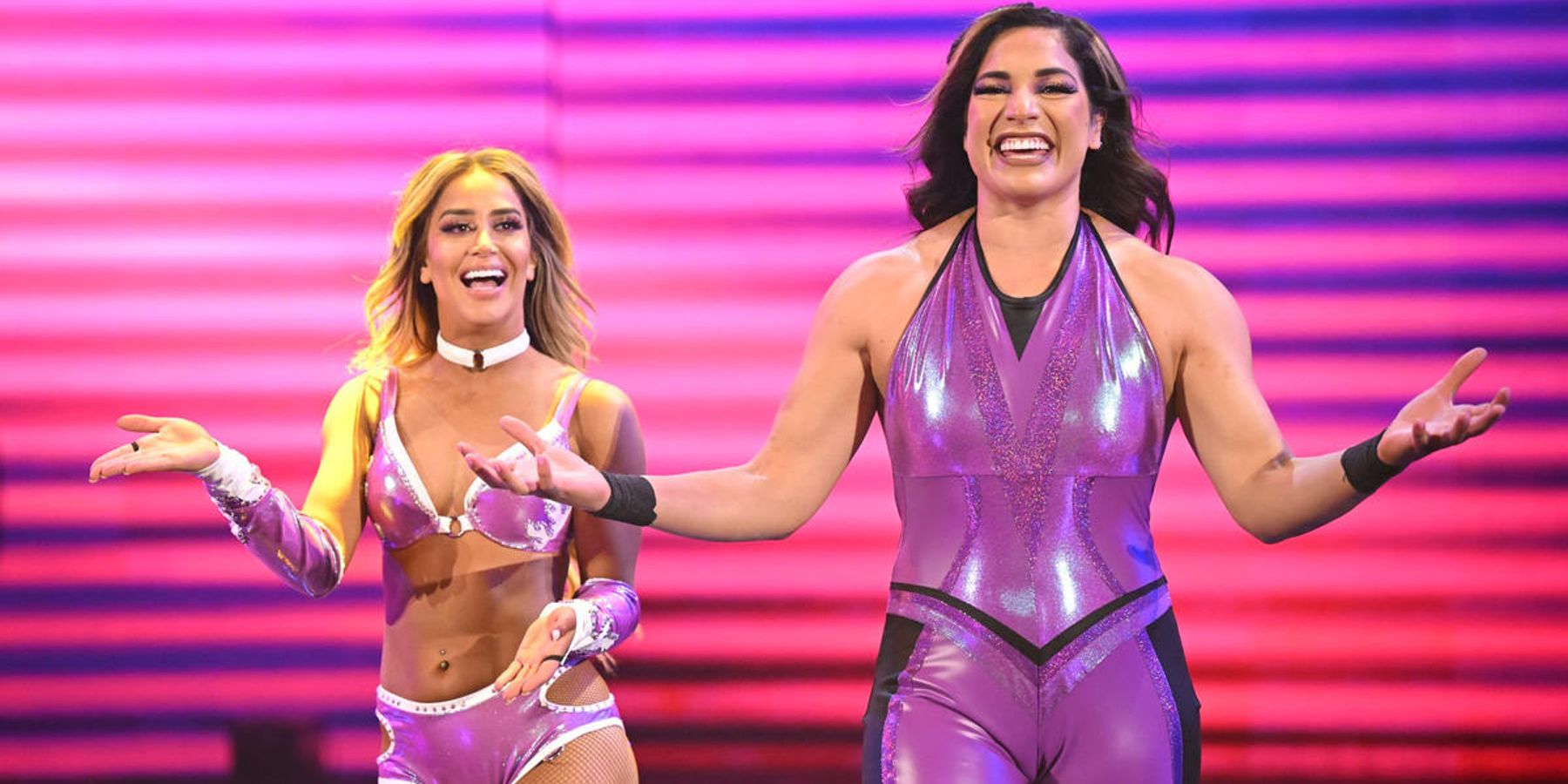 Why It Could Happen: Raquel Rodriguez's 2022 has been a little touch and go in terms of her booking. However, a few signature moments early in 2023 could dramatically change her trajectory. WWE has made her look strong in this year's closing weeks, booking her to win a gauntlet match with one arm en route to a shot at Ronda Rousey. It's too early for the Baddest Woman On The Planet to lose—and probably too soon for Rodriquez to win. Yet her remarkable stature and in-ring presence make her one of the most unique superstars on WWE's roster. She could get a Liv Morgan-type push around Money In The Bank, leading to her first solo Women's Championship on the main roster.
Why It Might Not Happen: Fan reactions aren't the end all, be all of pushes, but it seems like the WWE universe isn't quite sure what to make of Rodriguez. Sometimes the reactions she receives are noticeable. Yet the moments that ought to feel like big ones, such as her pushing Rousey to the limit in May or winning the women's tag titles with Aliyah, haven't moved the needle much. WWE would need to figure out how to change that, or a singles title might not be in Raquel's future in 2023. The women's division is loaded with talent, and someone else might get over organically, jumping ahead of Rodriguez on the depth chart.
Likelihood-O-Meter: 7/10.A trial run for Rodriguez as champion, perhaps as a heel, makes too much sense not to at least give it a shot sometime in 2023.
3/8

FTR Returns & Has Feud Of The Year Candidate With The Usos

Why It Could Happen: AEW has FTR losing matches to The Gunns on Dynamite, and Dax Harwood has already openly discussed the tag team leaving the company in 2023. Harwood said they'd love to spend some time on the independent scene, but it's challenging to imagine Triple H not giving them a call once they are free agents. The Bloodline will dissolve sometime in the coming year, and The Usos will need a new tag team to feud against. Why not have FTR return, and give them the program they should have had with Jimmy and Jey in 2019? These were the two top tag teams in the world in 2022, and a feud between the two teams could carry a show for several months.

Why It Might Not Happen: NXT is already loaded with top-end tag teams waiting for a call-up, and Harwood might actually mean it when he says he wants to tour smaller promotions. WWE's travel schedule is grueling and one that FTR is already familiar with. If the opportunity cost of re-joining the promotion is too high, then Dax and Cash Wheeler could pick their spots on the indies and rest up in 2023.

Likelihood-O-Meter: 9/10. FTR joining back up with WWE now that Triple H is calling the shots works on all levels. They will be free agents, and the company needs more outstanding tag teams.
2/8

Austin Theory Ends 2023 As A Top Babyface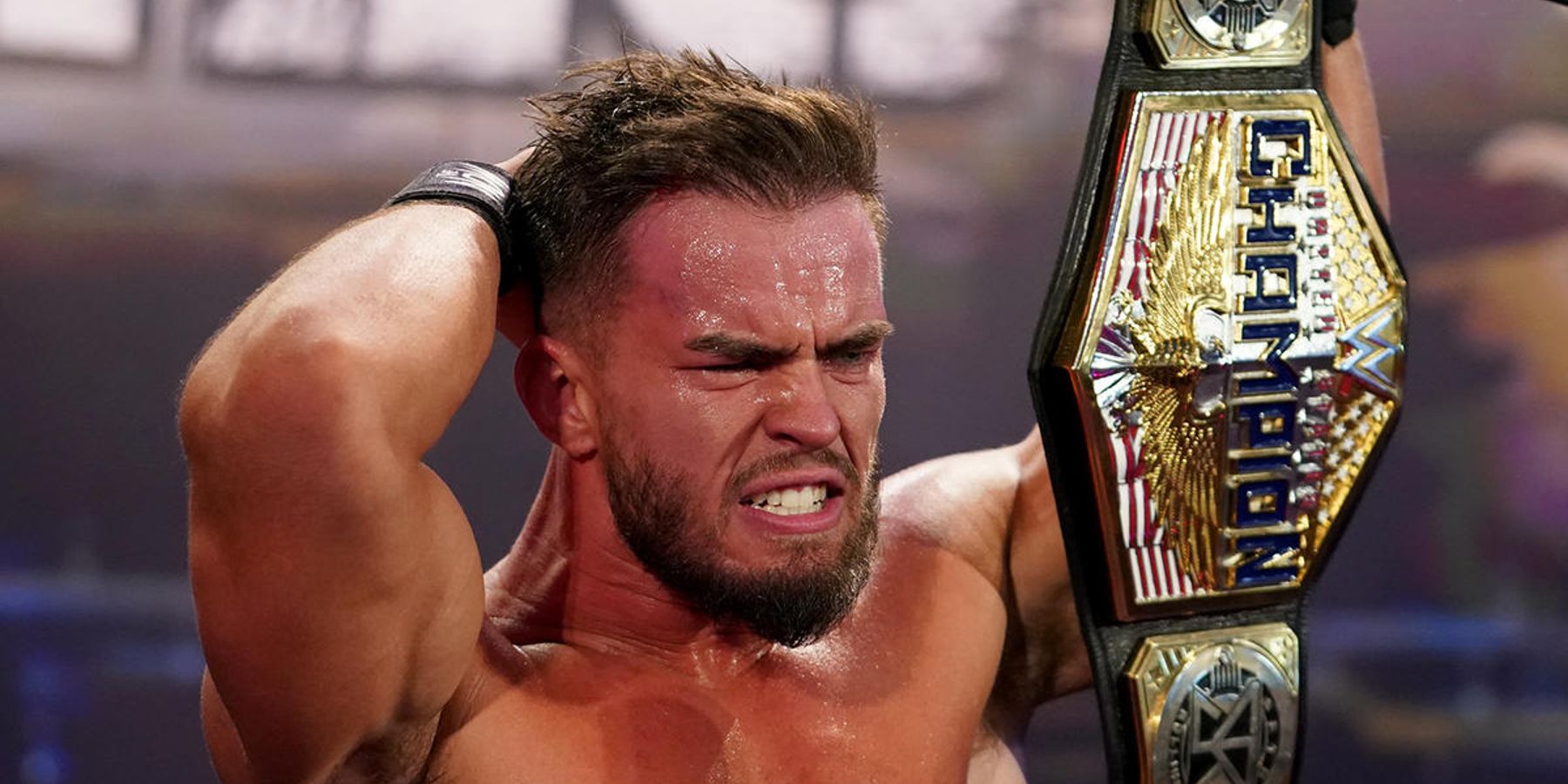 Why It Could Happen: There was a ceiling on Austin Theory's previous gimmick, where he was Vince McMahon's hand-picked protégé. That's gone now. The 25-year-old has settled into a shtick that will allow him to drift organically between heel and babyface. As 2022 winds down, it feels like he's one or two intense promos away from getting the crowd on his side as he tries to earn respect, both in the ring and outside. The United States Championship is the top title on Raw since Roman Reigns holds the WWE Championship, and Theory has been involved in that scene heavily for the last six months. There's something relatable for audiences to latch onto here, and Theory is a good enough talker to make it click if WWE decides to go in that direction.
Why It Might Not Happen: Good heels are hard to come by, and Theory tends to generate heat naturally. Austin has one of those punchable faces that fans will pay to watch lose, and there's nothing wrong with sticking in a role like that for Theory. If he maintains his current persona, the odds are against audiences flipping to his side. There's a decent amount of flexibility with where Theory is, character-wise.
Likelihood-O-Meter: 6/10. This one is more of a hunch than anything, but Theory is one open mic away from planting the babyface seed in the minds of WWE fans.
1/8

The Rock Goes On One Last Full-Time Run

Why It Could Happen: Six months ago, the thought of The Rock returning to WWE for one last match felt farfetched. The idea of The Great One coming back for one more full-time run—where he's spending more time in the wrestling ring than on red carpets—would have been a pipe dream held by only the most dedicated of Attitude Era clingers on. It seems that The Rock's Hollywood career has cooled following the release of Black Adam, and if there aren't plans for him to be at the heart of the DC Extended Universe, then a four-month run in WWE doesn't seem so unlikely. Dwayne Johnson has wrestling in his blood, and the timing might be right for one last hurrah in 2023.

What It Might Not Happen: Just because there's a lot of "TBD" on The Rock's 2023 movie schedule doesn't mean the man won't be busy. The XFL kicks off on February 18, and Johnson will likely be hands-on with that project. The 50-year-old is known for staying remarkably engaged with all his projects, and it might not make sense for him to return to WWE for more than a match or two. WWE wants him to be involved at WrestleMania 38, but beyond that, things get murky.

Likelihood-O-Meter: 9.6/10. Let's will this one into reality. The Rock, Roman Reigns, and Brock Lesnar could all put new stars over in 2023, setting WWE up for a new wave of headliners during Triple H's first full year of control.