Casting Mr. Freeze For The DCU
The new DCU offers new opportunities for DC's greatest characters to receive brand-new live-action iterations for the big screen, including the long-ignored Batman antagonist Mr. Freeze, whose ice-based powers make him a genuine threat to Gotham City. The iconic King of Cold has been a fan-favorite villain ever since his appearance in Batman: The Animated Series and a subsequent direct-to-video film, both of which greatly expanded upon what was formerly a rather one-dimensional character. Despite his popularity, Mr. Freeze has yet to receive a live-action adaptation that does him justice, though James Gunn's new DC cinematic universe has the opportunity to finally reverse this unfortunate trend.
Arnold Schwarzeneggar infamously portrayed Mr. Freeze in Joel Schumaker's Batman and Robin, becoming the first actor to ever do so in live-action. However, his performance was largely panned, and the script, unfortunately, relegated Mr. Freeze to a pun-spewing joke of a villain. Outside of television appearances on series like Gotham, live-action Batman projects have largely avoided the character of Mr. Freeze, putting some space between audiences and Schwarzenggar's portrayal. However, now over two decades removed from Batman and Robin, James Gunn and the other creatives at DC should absolutely bring Victor Fries back to the big screen, provided that they find the perfect actor to do so.
RELATED: DC Is Right To End The Snyderverse
Zachary Quinto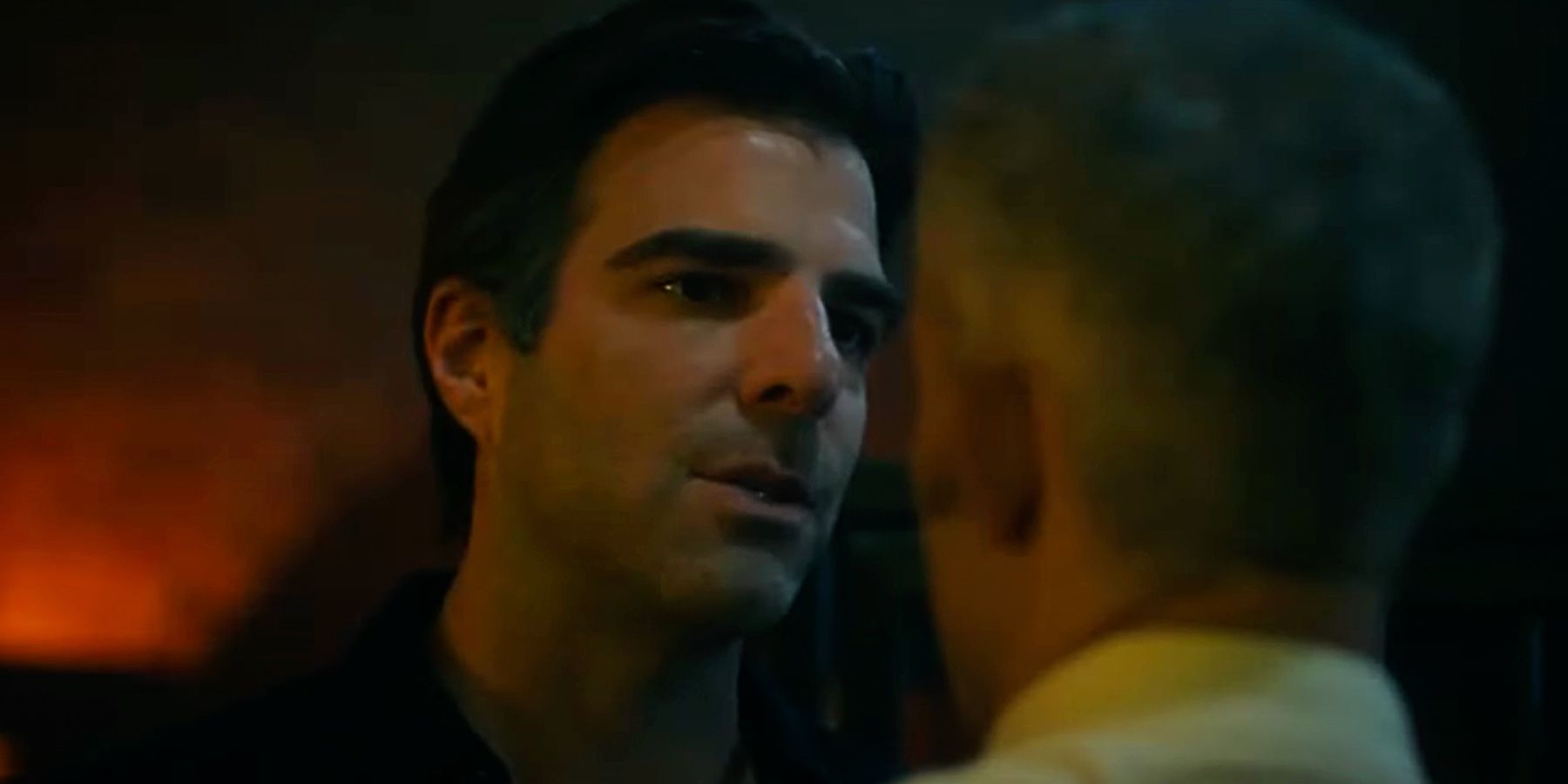 After Zachary Quinto's long-awaited return to American Horror Story last year, the actor has once again proven his ability to add a chilling element to any scene in which he is involved. In his limited but memorable scenes throughout American Horror Story, Quinto has often portrayed villainous characters, continually bringing a spine-tingling coldness to each one of them. In fact, the actor's entire career has consisted of playing emotionally distant villain characters, most notably as the terrifying Sylar in Heroes, a role that defined many of Quinto's future characters. There is no denying that Zachary Quinto is the perfect actor to hire to portray a closed-off, sadistic villain character.
Zachary Quinto's portrayal of Spock in Star Trek also proves that the actor is more than suited to inject minute touches of emotion in a character who is otherwise supposed to be emotionless. Quinto's subtlety in the role proves that he is certainly capable of adapting the more sympathetic beats associated with Mr. Freeze's adaptation in Batman: The Animated Series. Rather than bringing another one-dimensional version of Mr. Freeze to the big screen, the DCU could use Quinto's strengths to craft a genuinely compelling character who, despite his villainous alignment, isn't completely evil. Mr. Freeze, though austere, should be sympathetic, and Quinto is the perfect actor to accomplish this.
Sam Strike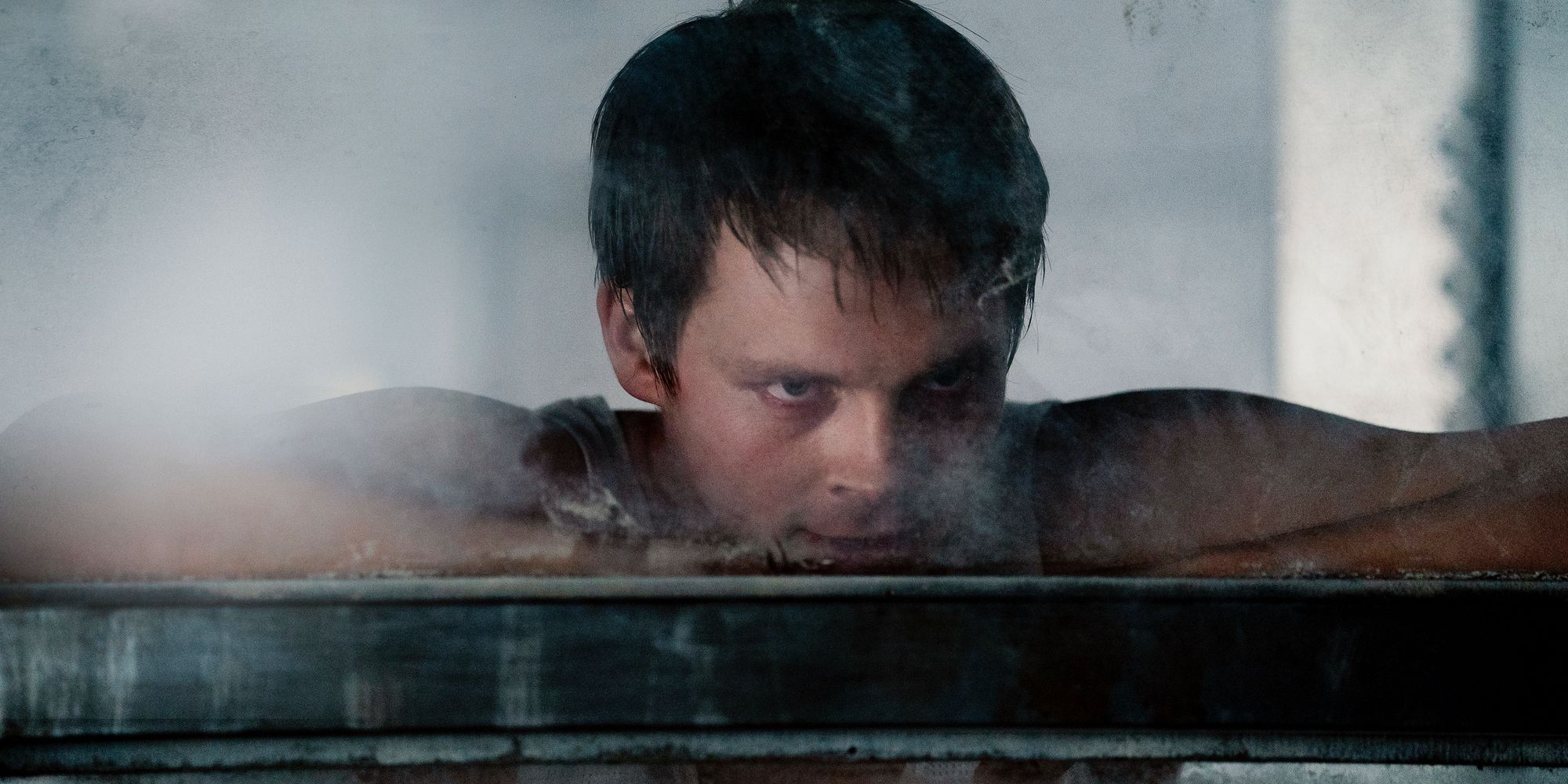 After Arnold Schwarzenegger's disastrous movie appearance as Mr. Freeze, it may be time for DC to stick with an up-and-coming actor rather than a well-established action star for the role. Sam Strike, known for playing Johnny Carter on EastEnders and for his guest appearances on series like The Sandman, Chernobyl, and Mindhunter, could be the perfect lesser-known actor to take over the role of Mr. Freeze for the DCU, making the character his own in a way that an already established actor with numerous roles under their belt could not. Adding a new face to the Gotham City villain is a perfect direction for the rebooted universe of DC films.
Although there have been some who spoke up in favor of Arnold Schwarzenegger's Mr. Freeze, Sam Strike has the opportunity to blow the action star's portrayal out of the water and become the definitive version of Victor Fries. Strike's role as the villainous telepath Thales in SyFy's Nightflyers proves how menacing he can be, providing a genuinely bone-chilling portrayal of an already horrifying character. A single look from Strike is enough to warn the audience of his character's intimidating nature, making him a perfect choice as one of Gotham's most dangerous villains. Furthermore, Strike is young enough to make a perfect counterpart to a younger Batman in the rebooted DCU.
RELATED: Every Actor Who's Played Batman In Live-Action
Ryan Gosling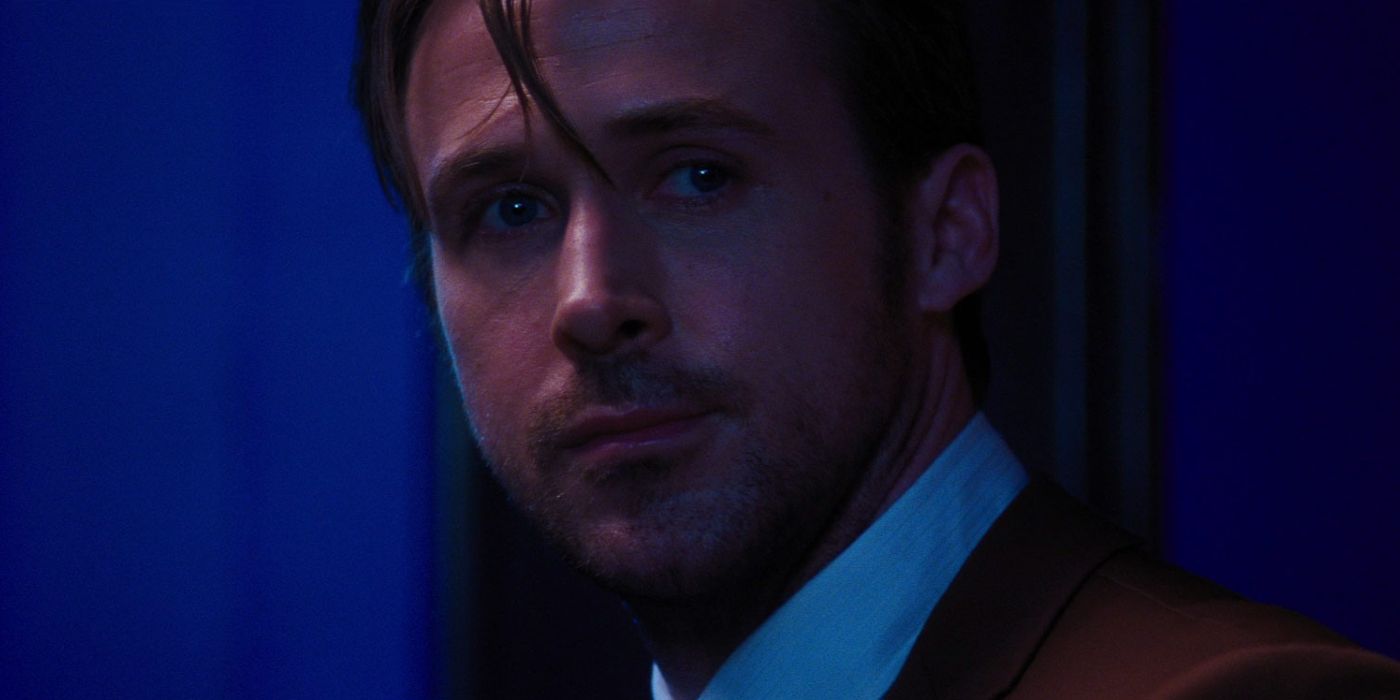 Although there have been calls for Ryan Gosling to join the Marvel Cinematic Universe, the actor may be better suited to James Gunn's new DCU. A villainous role like Mr. Freeze could be the perfect way for Gosling to shatter any lingering ideas that he should be typecast only as the romantic lead in films like Crazy, Stupid, Love and The Notebook. In fact, Gosling has proven himself to be a solid action star on various occasions, especially in projects like Blade Runner 2049 and last year's The Gray Man, making him a perfect actor to be introduced into the action-heavy streets of the DCU's Gotham City.
Casting Gosling would go a long way in building viewers' sympathy for Mr. Freeze, especially since audiences are used to siding with the actor after his many heroic roles. Gosling is more than capable of providing the pathos necessary to craft a worthy adaptation of Mr. Freeze and could easily balance villainous and pitiful qualities. Furthermore, Ryan Gosling's star power would not only provide an extra level of notoriety to the Batman reboot but would also keep Mr. Freeze from being outshone by the Dark Knight. An important key to a superhero movie's success is the presence of its Big Bad, and Gosling would certainly turn in an unforgettable performance.
Adam Driver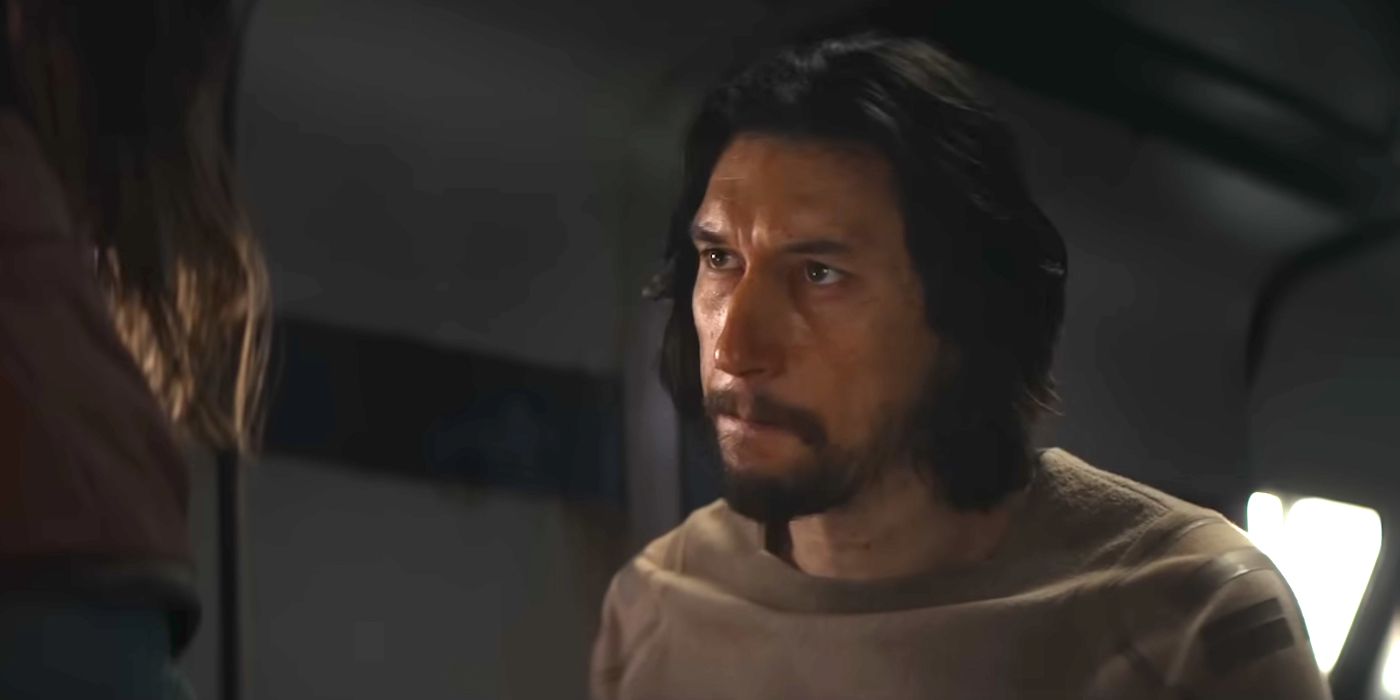 After playing the immensely powerful Kylo Ren in the Star Wars sequels, Adam Driver has become a household name, especially when it comes to his chops as an intimidating villain. While the sequel trilogy's controversial nature is well-known, Driver's character has escaped mostly unscathed from the various put-down surrounding the films. As Kylo Ren, Driver perfectly captured the fury of a spurned child acting out against his former mentors. The rage that Ren kept just under (and sometimes above) the surface would lend itself well to Driver's portrayal of Mr. Freeze, a character who has been wronged by the world to the point of becoming a murderous supervillain.
After the Star Wars sequels, Adam Driver has appeared in many more movies, and though not all of them were hits, the actor has managed to be a stand-out in each and every one of them. Driver's range has been on full display since the very beginning, making him a perfect star to place on the ground level of the DCU. The dual effects of sympathy and rage that Driver so effortlessly captures in his performances lend themselves to the possibility of making Mr. Freeze a recurring villain throughout the DCU, coming to blows against the new Batman often as his arc plays out over the course of multiple films.
RELATED: Predicting James Gunn's DCU Justice League Lineup
Matt Smith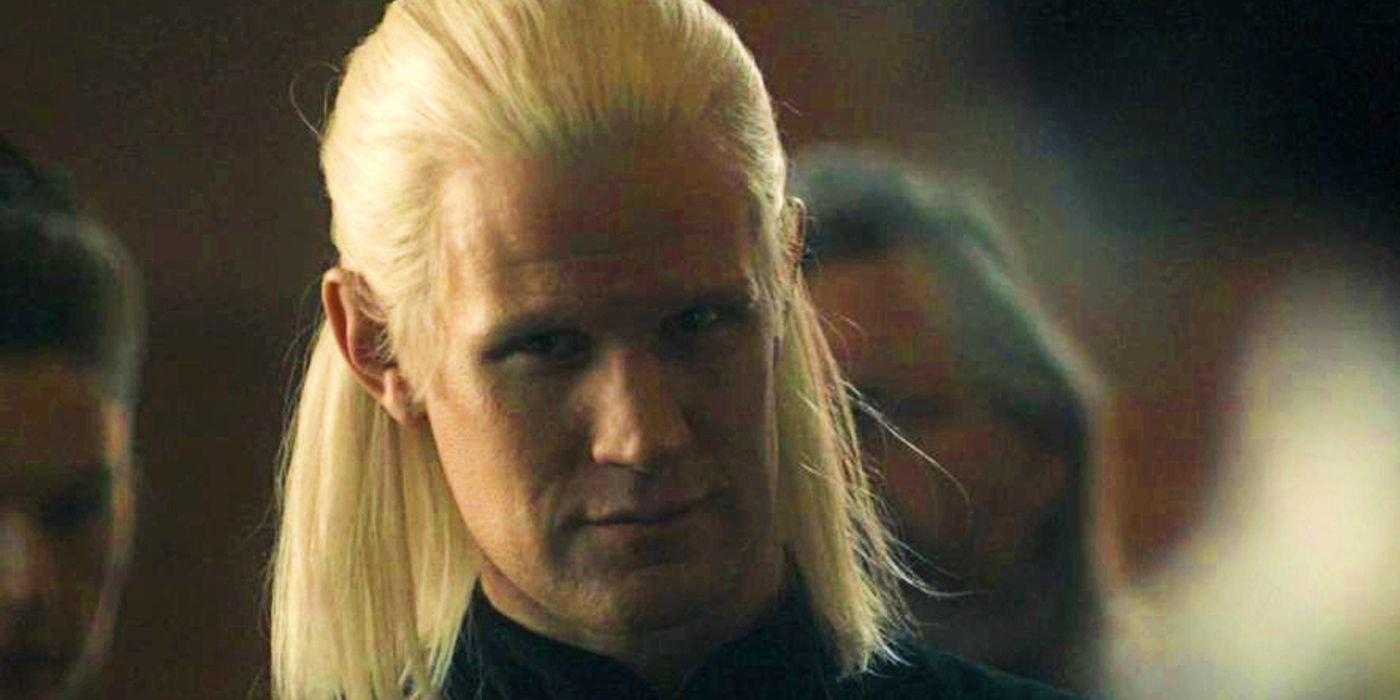 Adding to a long trend of former Doctor Who actors who portrayed superhero movie villains, Matt Smith portrayed the villainous Milo in Sony's box office bomb of 2022, Morbius. Although Smith is a clear stand-out in Morbius, the critically panned vampire film utterly wasted the actor's potential as a villain. Smith's recent appearance as Prince Daemon Targaryen in the first season of the Game of Thrones spinoff House of the Dragon has proven his uncanny ability to portray a conniving murderous villain that audiences still cannot help but love. Even in Milo and Daemon's darkest moments, there is something utterly captivating about Smith's performance, proving his merit in villainous roles.
Furthermore, as the Eleventh Doctor in Doctor Who, Smith showed the full extent of his acting chops, injecting lurking darkness into the heroic and beloved character. These well-known qualities led to theories that Matt Smith's cut The Rise of Skywalker character was actually The Son, one of the most sinister characters from the franchise, whose coldness and brimming rage could be perfectly transferred to the role of Mr. Freeze. There are few actors capable of bringing such sincere levels of pathos to a cartoony villain like Victor Fries, but Matt Smith is certainly one of them, making him the best choice to bring Mr. Freeze to life in the DCU.
MORE: The Flash Can Still Connect 2023's DC Movies To James Gunn's DCU