Can You Use Galaxy Watch 4 With An iPhone?
All previous Galaxy Watches worked with the iPhone. Does that hold true for the Galaxy Watch 4? Unfortunately, things are different now.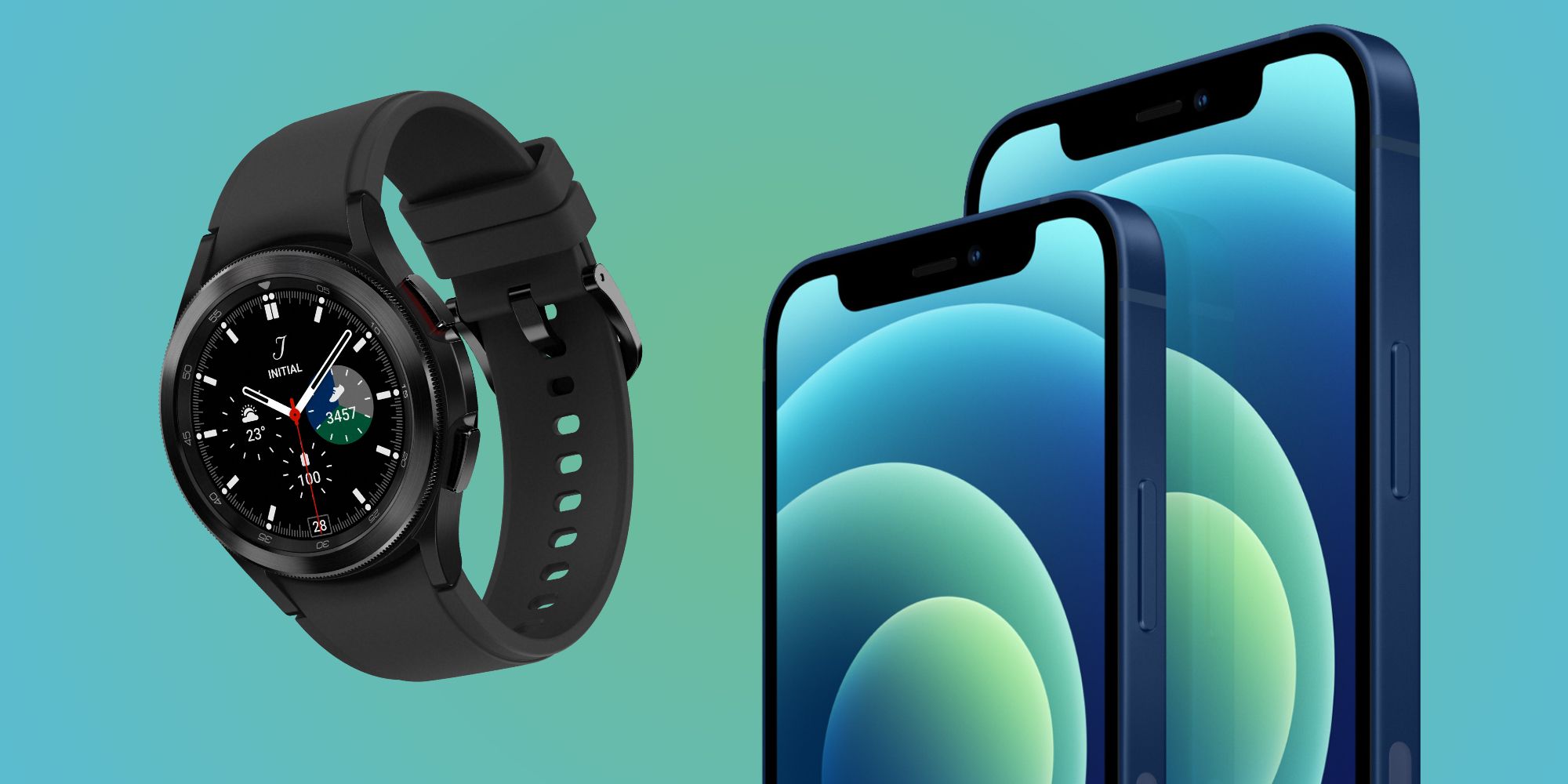 The Samsung Galaxy Watch 4 is among the best smartwatches for Android users, but for iPhone users hoping to pick it up, there's a big catch to talk about. While it might seem silly for an iPhone user to have a Samsung smartwatch, Samsung has supported this for years. Thanks to the Samsung Galaxy Watch companion app, iPhone owners can use a Galaxy Watch 3, Galaxy Watch Active 2, and other Samsung watches with their Apple-branded handset. As a cheaper alternative to the Apple Watch, Galaxy Watches have been surprisingly solid accessories for the iPhone.
Along with all of its hardware prowess, the Galaxy Watch 4 is also the first smartwatch to ship with 'Wear OS Powered by Samsung.' It's a new version of Wear OS that Samsung and Google jointly developed, and it's set to be the new default operating system on smartwatches from Samsung, Google, and other brands going forward. While this upgraded version of Wear OS has numerous benefits compared to the Tizen OS of older Galaxy Watches, it also means that the Galaxy Watch 4 and Watch 4 Classic are not compatible with the iPhone.
Related: Can The Samsung Galaxy Watch 4 Measure Blood Pressure In The U.S.?
Why The Galaxy Watch 4 Doesn't Work With iPhone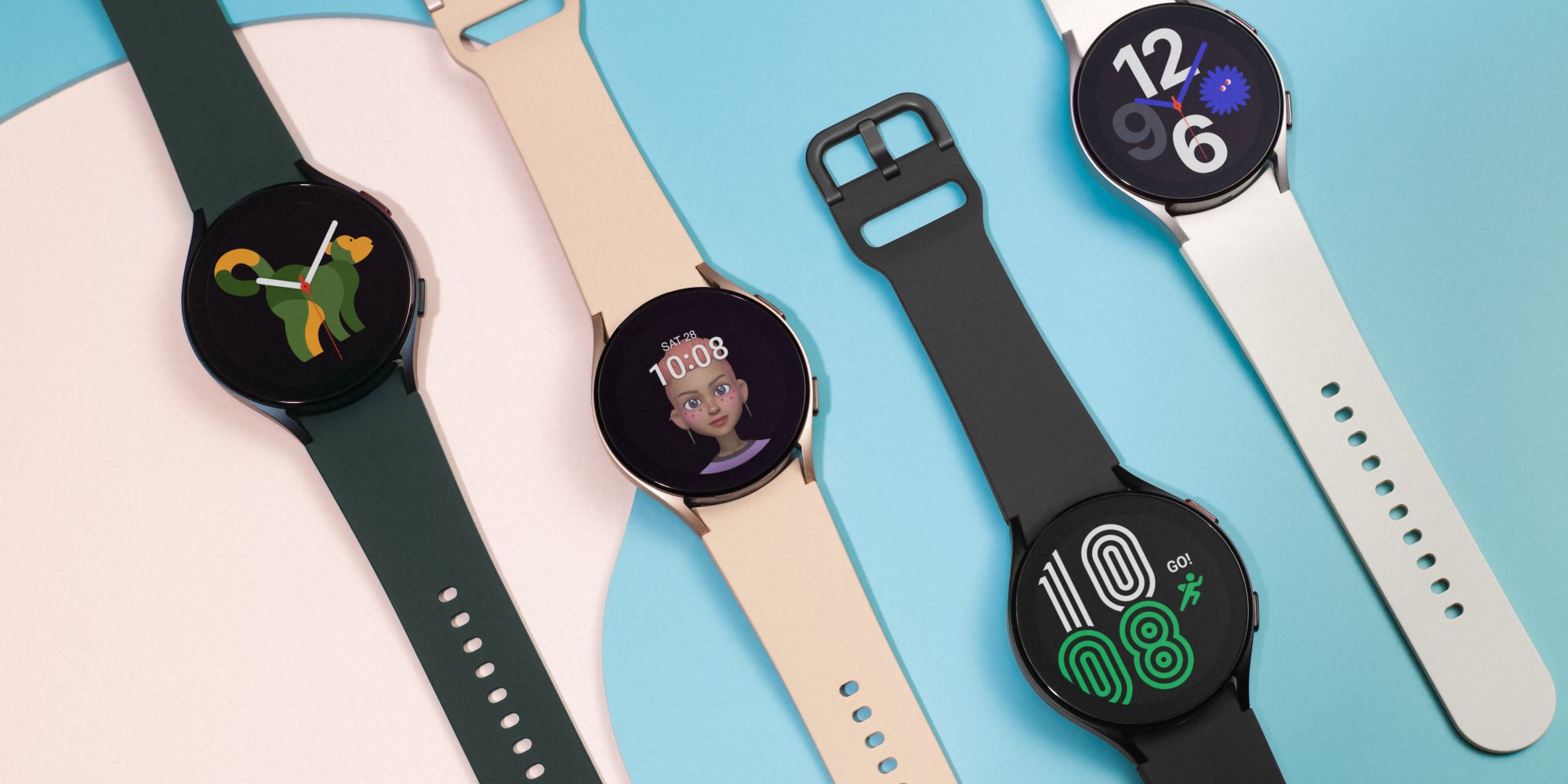 Why this change? Looking at the specifications page for the Galaxy Watch 4, there's no mention of iOS support at all. Furthermore, Samsung says, "Device activation is only available after connecting to a smartphone that supports Google Mobile Services (GMS)." Google Mobile Services is the underpinning of every Android smartphone Google certifies — and it's not something that's used on iOS. This is also something Samsung confirmed during a briefing for the Watch 4, making it clear that iPhone owners have to look at the Galaxy Watch 4 from the sidelines.
For anyone with an older Galaxy Watch, the good news is that it'll keep working with the iPhone just like it always has. Samsung isn't converting any of its previous models to its version of Wear OS, meaning they'll keep running Tizen and keep supporting iOS just like they always have. So long as it isn't the Galaxy Watch 4, all other Galaxy Watches still work with the iPhone. The bad news, however, is that Samsung is committed to using Wear OS for all of its smartwatches going forward.
Losing competition for the iPhone smartwatch market isn't ideal, but this deeper integration with GMS gives the Watch 4 benefits not offered by its predecessors. It has access to additional applications, Google services like Google Maps, and more. Ultimately, this isn't a huge loss for iPhone owners. Using a Galaxy Watch with an iPhone was always considerably more limited than having an Apple Watch. Today, folks can buy the Apple Watch SE for as little as $249, or splurge for the $399 Apple Watch Series 8. Combine that with the fact that Android users benefit from the switch from Tizen to Wear OS, and it's a net positive change overall.
iPhone Support Is A Samsung Problem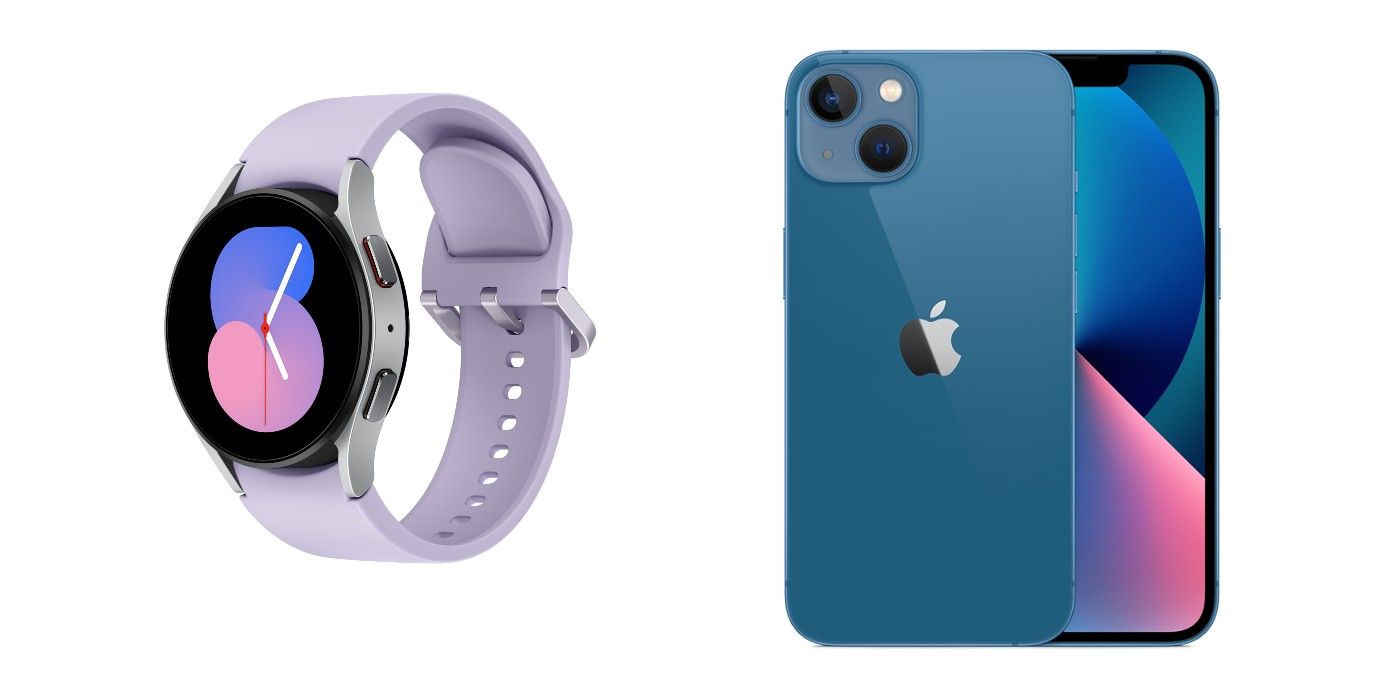 The Galaxy Watch 4 Series smartwatches were the first (and until recently, the only) ones to ship with Wear OS 3, but that's now changed. The Pixel Watch is also powered by Google's smartwatch operating system, as are Samsung's next-gen smartwatches, the Galaxy Watch 5 and Watch 5 Pro. Both the Pixel Watch and the Galaxy Watch 5 series can't be used with an iPhone either, leading many users to believe that Wear OS 3 isn't compatible with iOS.
However, this is far from the truth. Smartwatches such as the Montblanc Summit 3 and Fossil Gen 6 are among the handful of Wear OS 3 devices that work with the iPhone. This means that the decision not to include iPhone support is on the manufacturer's end. That said, it isn't surprising that Samsung and Google, both of which are Apple's biggest competitors, have chosen not to include iPhone support on their smartwatches. After all, the Apple Watch doesn't work with Android phones either. Not having cross-platform support on Samsung's smartwatches isn't ideal, but for iPhone users, the Apple Watch will provide a far more superior experience anyway.
More: Is Samsung Galaxy Watch 4 Waterproof? What You Need To Know