Can You Get Back To Guarma After The Story
With the help of a few different glitches, players can get back to Guarma in Red Dead Redemption 2 after finishing the game's main story.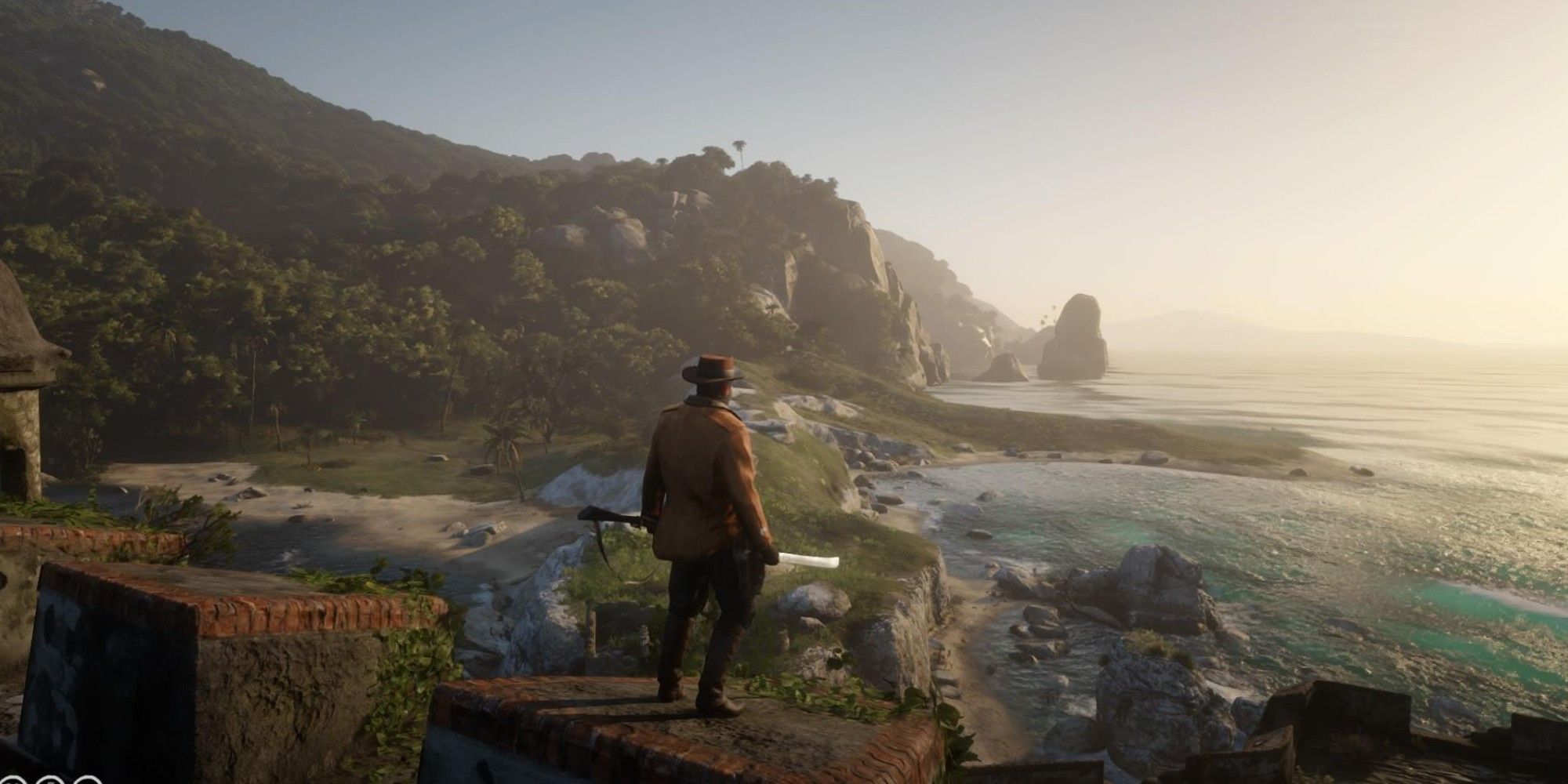 A glitch makes it possible to access Red Dead Redemption 2's Guarma even after the story moves on from the tropical island. Guarma plays a big role in Chapter 5 of Red Dead Redemption 2's story, as the main characters become stranded on the fictional island after fleeing the U.S. on a boat following the bank heist that went wrong. But once players escape the island, it appears to no longer be accessible on the regular map, which is a shame given all the foreign terrain left to explore.
However, it turns out that it's actually possible to return to Guarma in RDR2 even after the single-player campaign moves on, though it's certainly not easy. With a whole lot of patience and hard work, RDR2 players can find themselves once again enjoying the beautiful sights of Guarma. However, first, players will need a canoe – or a lot of alcohol.
Related: Everything RDR3 Should Learn From RDR2's Open-World Mistakes
How To Get To Guarma In Red Dead Redemption 2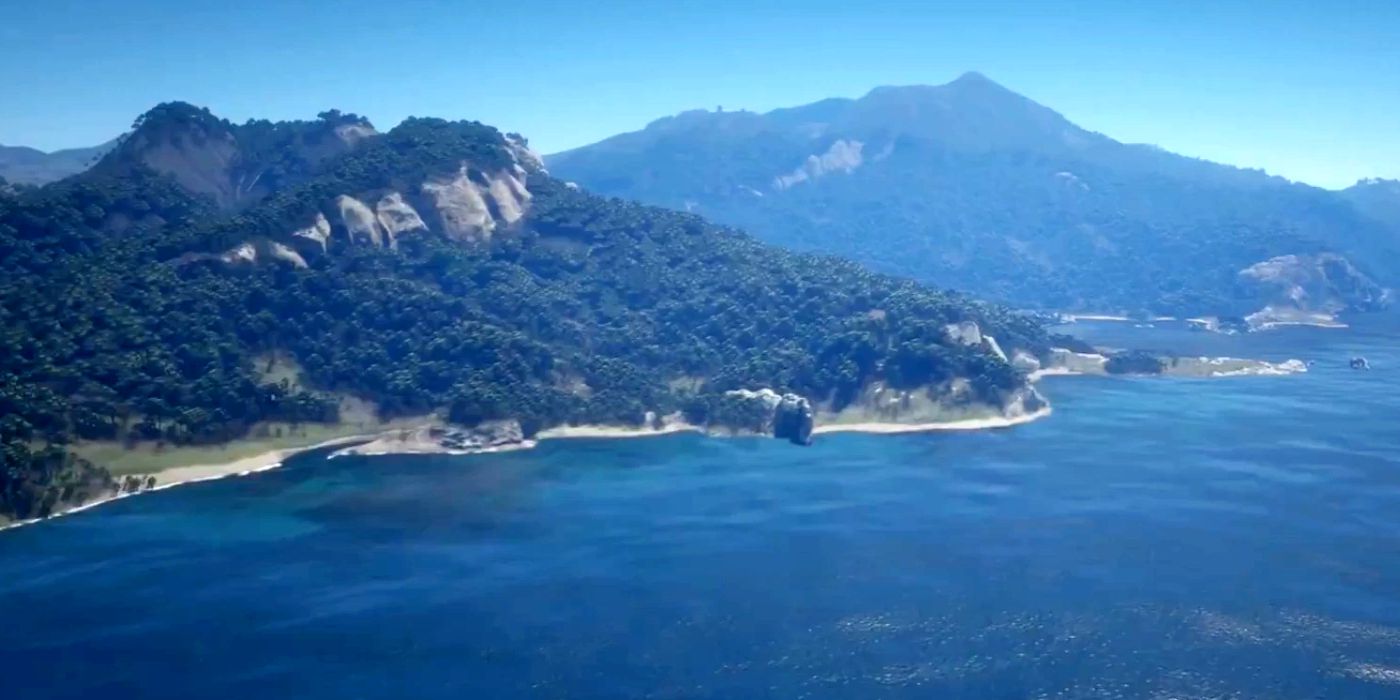 This method of getting back to Guarma in RDR2 was spotted and uploaded by Basement Gamer Bros on YouTube back in 2019, and has since been shared by websites like Kotaku and Esquire. The original video showing John Marston getting back to Guarma can be viewed below:
In order to access Guarma's location in Red Dead Redemption 2 using the canoe method, players must first activate the glitch that allows them to exit the main map as shown in the video above. Once activated, head northeast towards Lannahechee. There are various canoes located along the east bank players can then grab and start rowing. Go in a northern direction from here, making sure to stay to the side of the river.
Players must keep tapping the rowing button until they're officially out of Red Dead Redemption 2's map, while still staying close to the east bank. Then, maneuver the canoe around the mass of land to the right-hand side. Keep rowing north towards the direction of Guarma.
Be warned – getting back to Guarma in RDR2 takes a LONG time, and players will need to pay attention to make sure they are constantly moving in the proper direction. This would probably be a good time to listen to a podcast.
Eventually, the player will reach the shore of Guarma and can get out and explore. Luckily, as noted in the video above, the boat cannot sink here, even if the waves are large. If the boat capsizes, it simply flips upright and players can attempt to swim towards it and hop back in, making the journey easier. However, try not to get too far, as John Marston's inability to swim can cause issues if players are capsized too far from their vessel.
Guarma: What RDR2 Players Can Do There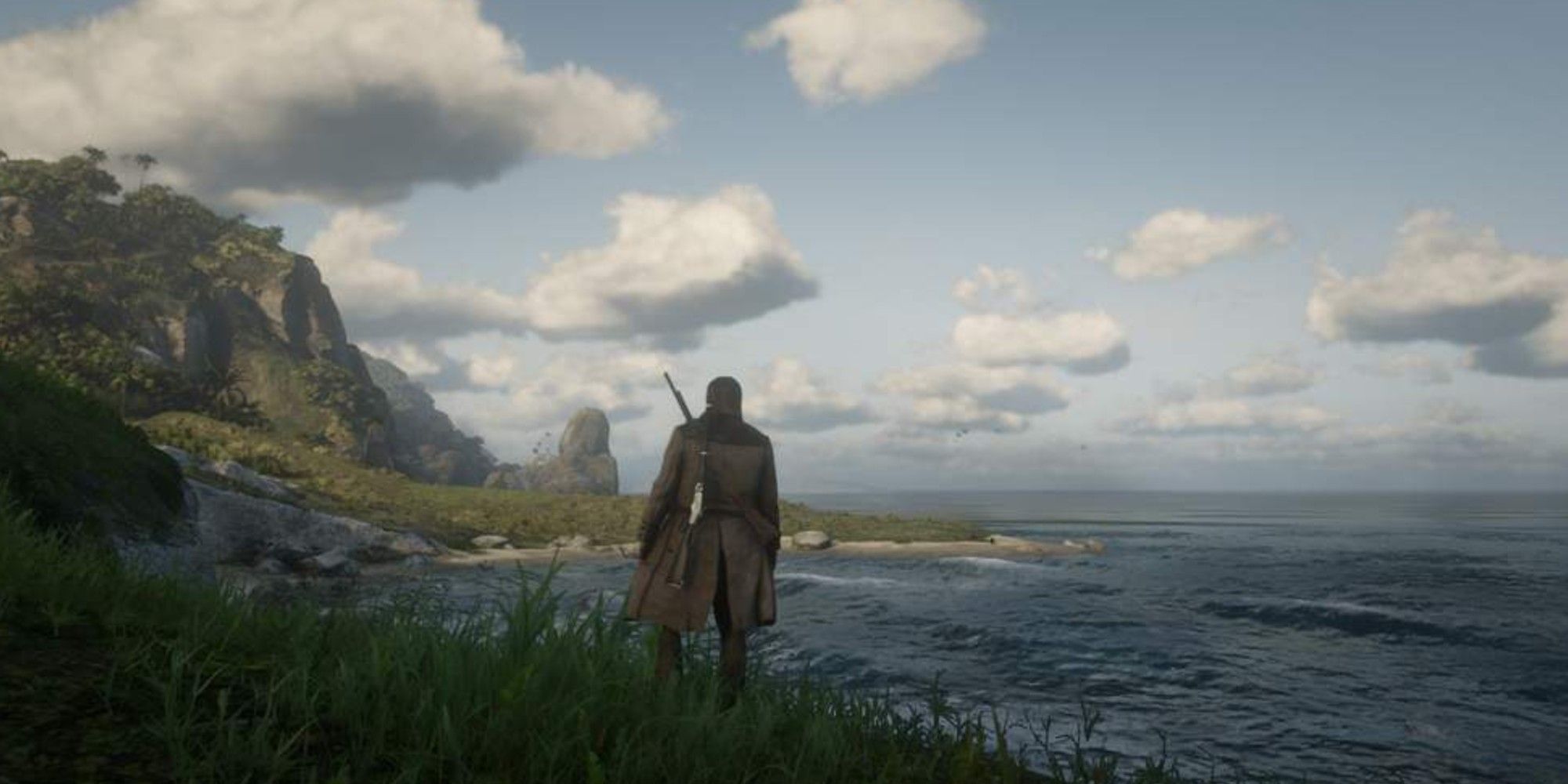 There's a ton to explore in Guarma, which makes the long journey well worth the trip. Players can look around most of RDR2's hidden island freely, and there are various things to discover, from hidden treasure to new animals. Interestingly, however, there are no horses or wagons available on Guarma, so players have to stick just their feet. To see another way to get back to Guarma in RDR2 without having to mash the row button for an hour straight, check out the method used by MrBossFTW on YouTube below:
There are also no boats on Guarma, so if players are using the canoe method and end up straying too far from their original landing point they may never be able to find it again. Although it definitely takes substantial effort to get back to, exploring Red Dead Redemption 2's Guarma after completing the story is not only possible but well worth it just for the experience alone.
More:Can Arthur Morgan Be Cured In Red Dead Redemption 2?
Source: Basement Gamer Bros/YouTube, MrBossFTW/YouTube
Franchise:

red dead

Platform:

Xbox One, PlayStation 4

Released:

2018-10-26

Developer:

Rockstar Studios

Publisher:

Rockstar Games

Genre:

Action, Open-World, Western, Adventure

ESRB:

M

Platforms:

Xbox One, PS4, PC

Publishers:

Rockstar

Legendary Edition Available:

Yes

Release Date :

10/26/2018

Mode:

Single-player, Multiplayer