Brokeback Mountain Director Recalls Striking Heath Ledger Scene
Brokeback Mountain director Ang Lee remembers a striking Heath Ledger scene in the touching neo-Western film and praises the late actor.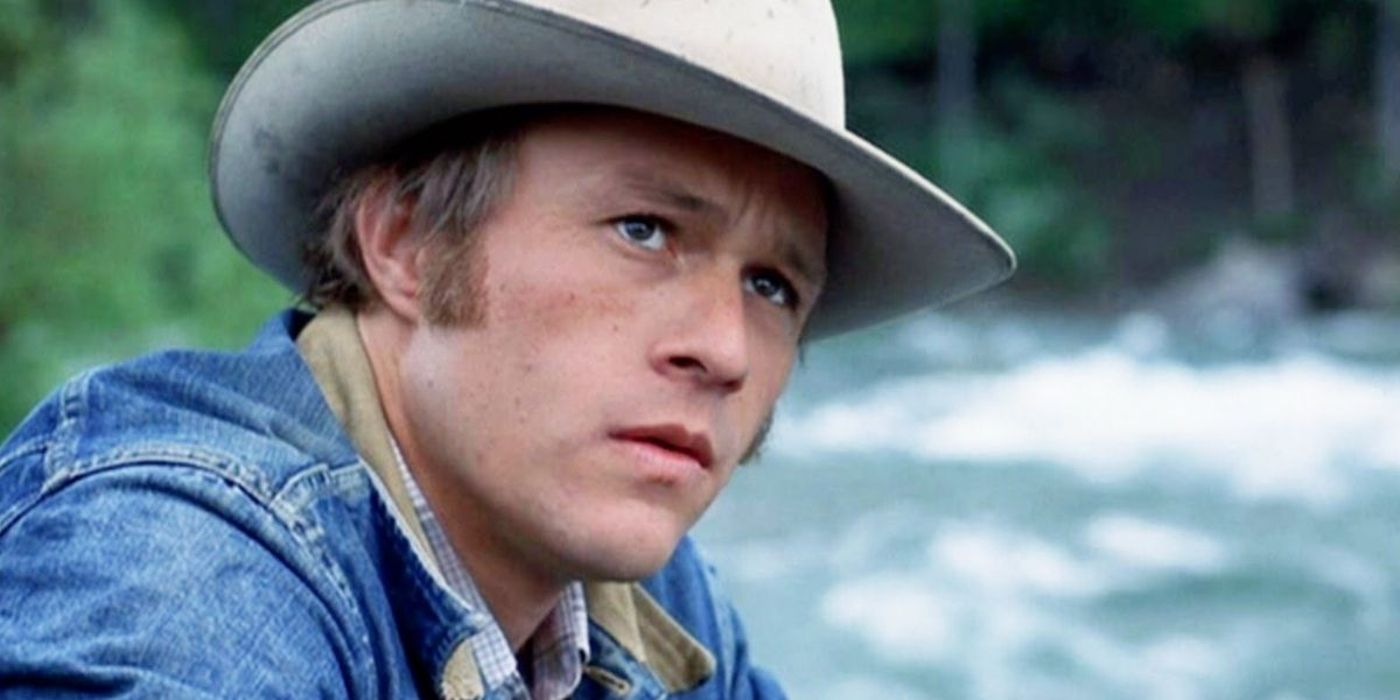 Director Ang Lee recalls a striking Heath Ledger scene from Brokeback Mountain. The late actor earned acclaim for many roles throughout his career and is best remembered as the Joker in the 2008 Christopher Nolan film The Dark Knight. Outside his Batman villain role, Ledger was recognized for his work in several projects, including 10 Things I Hate About You and Brokeback Mountain. Directed by Lee and adapted from a short story by Annie Proulx, Brokeback Mountain stars Ledger and Jake Gyllenhaal as a ranch hand and rodeo cowboy who develop a deep attraction to one another in 1963.
In Brokeback Mountain, Ennis Del Mar (Ledger) and Jack Twist (Gyllenhaal) meet during a sheep herding job on the titular mountain in 1963 and strike up an intimate relationship. As the pair complete the job and go their separate ways, Ennis ties the knot with his sweetheart Alma (Michelle Williams), but the continued relationship between Jack and Ennis places strain on the marriage. Eventually, Alma leaves Ennis, and he has a brief fling with Cassie Cartwright (Linda Cardellini), after which he tells Jack they cannot see one another anymore. While speaking with Empire, Lee describes one of Ledger's most memorable scenes, praising the late actor's thorough understanding of his character and "God-given gift." See what the director has to say below:
"Ennis is alone, eating a slice of apple pie. Linda [Cardellini] is acting her heart out, she's in tears, confronting Ennis: 'Why did you do this?' But she doesn't get a word from him. Throughout the whole scene, Heath does nothing: he just eats the apple pie. But watching the dailies, the crew were all crying too, saying, 'Just leave the guy alone!' I both understood, and cherished, Heath's quietness, the subtlety of the moment, and how he carried himself in that scene. We are all very lucky we were able to make movies with an actor of that caliber. He had a God-given gift. In his heart, I think Heath knew the character of Ennis deeply."
Related: Ang Lee Movies, Ranked Worst To Best
Heath Ledger Deeply Appreciated Brokeback Mountain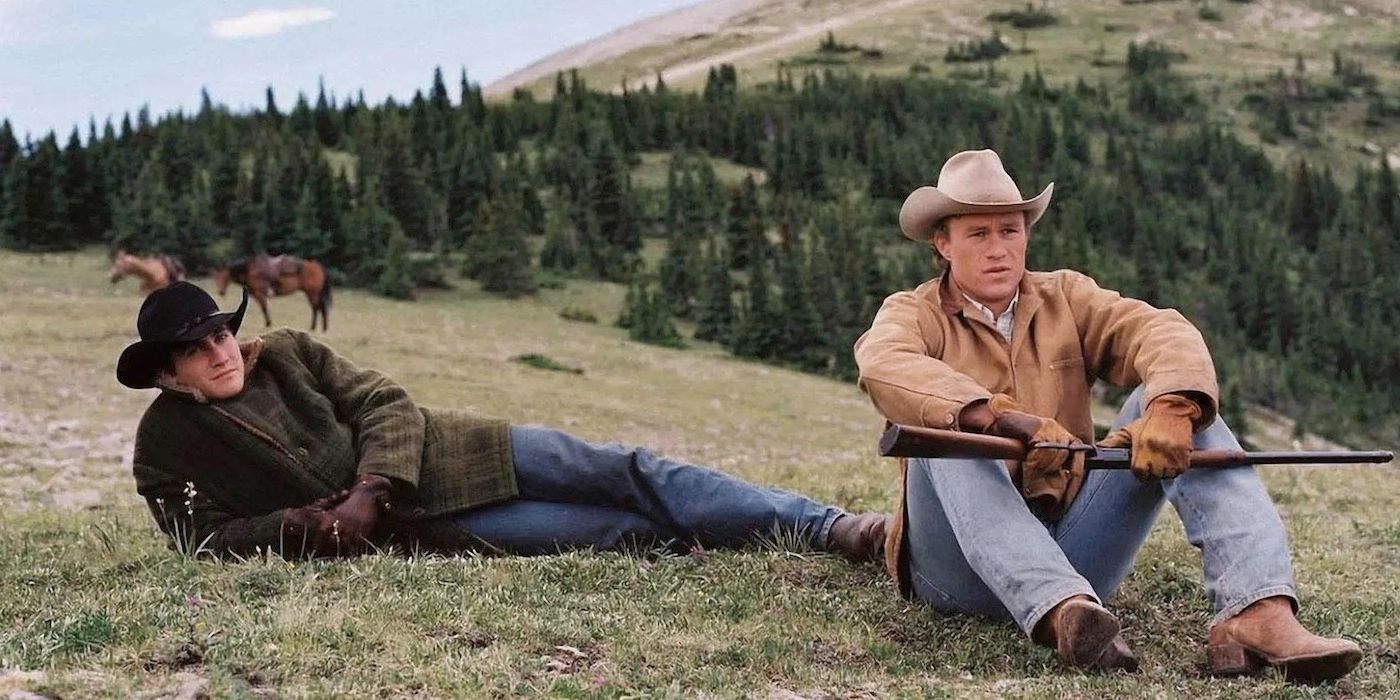 Though the Brokeback Mountain diner scene Lee describes between Ennis and Cassie seems like a small moment in the grand scheme of the epic film, it quietly sets up the emotional climax of the movie. Ennis' relationship with Cassie comes after his conflicting loves and desires have come to a head and left him without his wife, children, or the ability to act on his feelings for Jack in a meaningful way. The emptiness exhibited by Ledger in the diner scene reflects everything Ennis has lost perfectly, proving Lee's point that "Heath knew the character of Ennis deeply."
Both Ledger and Gyllenhaal were committed to putting forth raw and honest performances as the pair of lovers in Brokeback Mountain, with Gyllenhaal previously stating that the two were inspired by "a profound love for a lot of people that we knew and were raised by in our lives." While the film was the subject of many homophobic 'jokes' upon its release in 2005 due to its focus on the love between two men, Gyllenhaal has said that Ledger's "consummate devotion" to his role and the story helped set an example. Indeed, Ledger declined to present an award at the 2006 Academy Awards due to the jokes planned for the ceremony about the film.
Ledger proved his deep respect and appreciation for Brokeback Mountain time and again in the three years between the film's release and his death in 2008, leaving behind a dignified legacy as part of the groundbreaking movie. The actor is known for many iconic roles, but Brokeback Mountain remains one of his most impressive and moving performances, earning him a nomination for an Academy Award. LGBTQ+ representation in film has gone a long way since 2005, and Ledger proved that he was ahead of his time with his devotion to playing Ennis with such care and empathy in Brokeback Mountain.
Next: The Batman's Deleted Joker Scene Showed Heath Ledger Still Can't Be Beat
Source: Empire