Bob Vance, Vance Refrigeration Joke, Explained
Bob Vance wasn't just Phyllis' husband on The Office. His Vance Refrigeration gag proved him to be the businessman Michael Scott wished he was.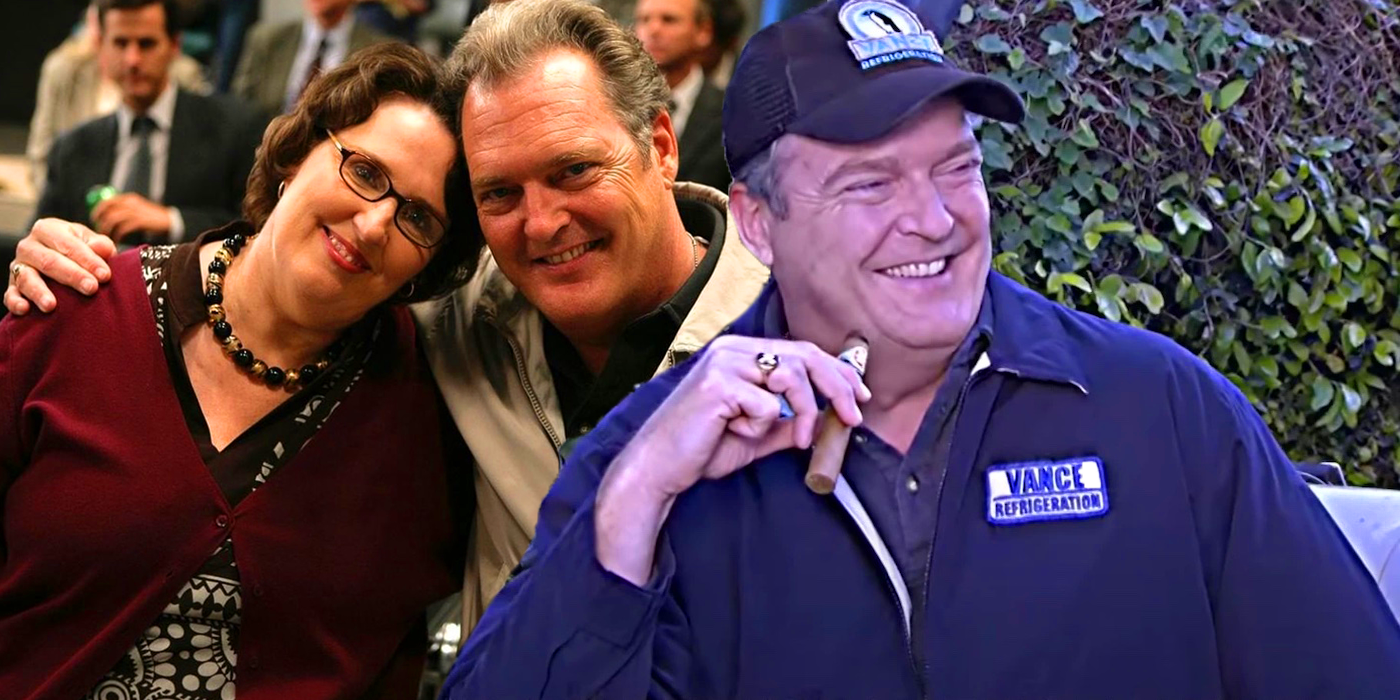 The Office season 2, episode 10, "Christmas Party," is home to the iconic "Bob Vance, Vance Refrigeration" gag. The episode showed Scranton's Dunder Mifflin having an office Christmas party, but when it didn't get as rowdy as regional manager Michael Scott wanted it to be, booze was bought and the employees invited friends to spice it up, including Bob Vance. Vance, the owner of Vance Refrigeration and Phyllis Lapin's boyfriend, worked in the same building as Dunder Mifflin and was soon a part of running gags.
Vance's first scene on The Office included a gag where he introduced himself to every Dunder Mifflin employee as "Bob Vance, Vance Refrigeration." A character who started as a writer on The Office, Temp Ryan Howard, realized the oddity in introducing himself and his business multiple times in a row and quickly responded, "What line of work are you in, Bob?" The importance of pairing his name with his business popped up again in season 3, episode 8, "The Merger," when newcomer Karen Filipelli asked who Bob Vance was, to which Phyllis put her in her place by responding, "You've got a lot to learn about this town, sweetie." With Bob being such a strong figure in Scranton, it's important that the "Bob Vance, Vance Refrigeration" joke is explained.
RELATED: Why Rashida Jones' Karen Left The Office After Season 3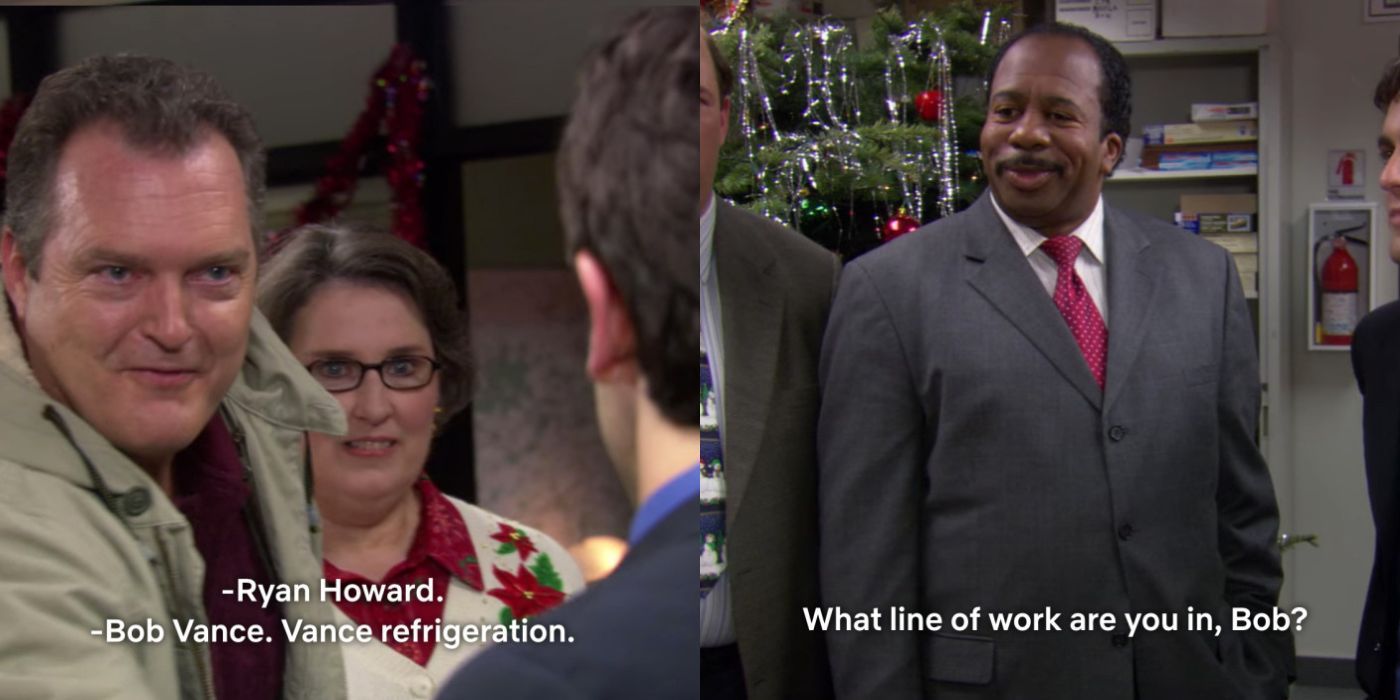 Considering The Office was a mockumentary where its characters were a part of a PBS documentary about Americans in the workplace, one theory is that Vance introduced himself as "Bob Vance, Vance Refrigeration" so many times because he knew he was being filmed and that people were going to see his scene. By reiterating his business multiple times, viewers would be more inclined to remember and hire him if needed. It was free advertising. While there are The Office fan theories that Michael is the secret genius, Bob Vance is the one who deserves credit for his free marketing idea. Further evidence of this theory was that Peacock released a mock commercial for Vance Refrigeration, proving that his business wasn't just on viewers' TVs, but the characters' TVs as well.
The Office Writer Created The "Bob Vance" Introduction Based On A Friend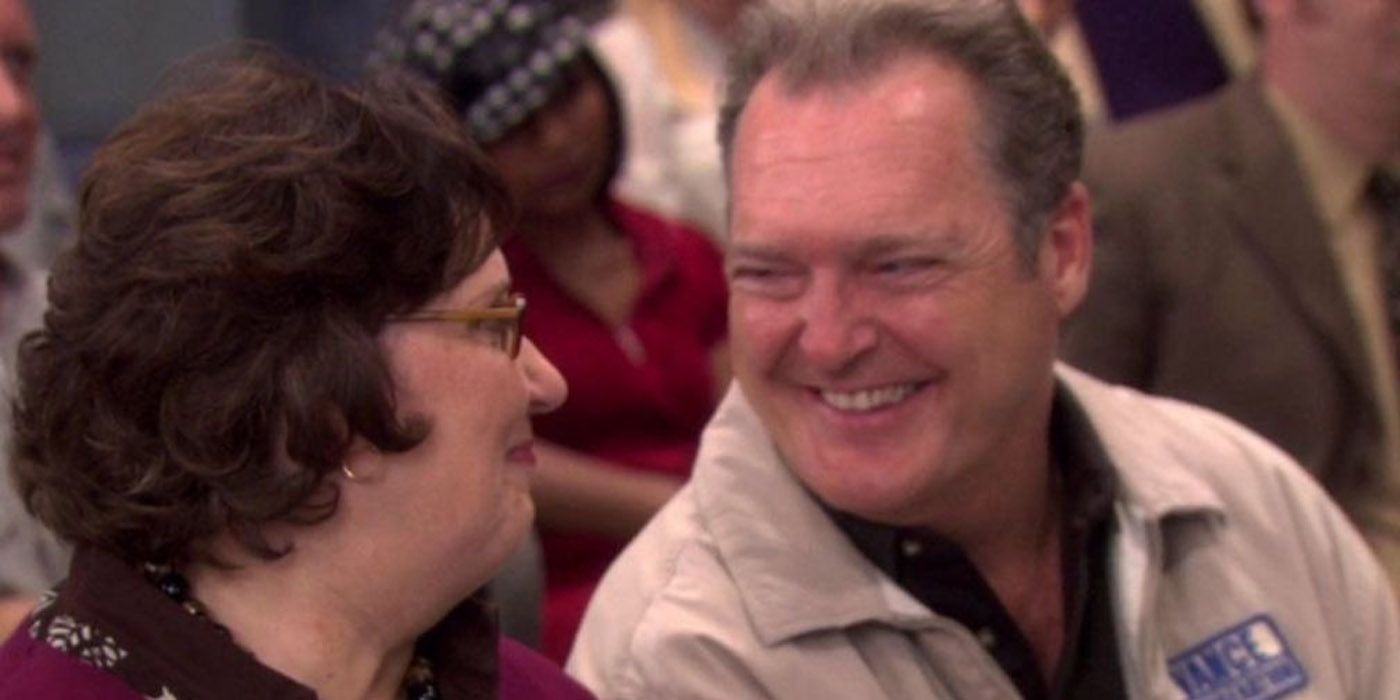 The idea that Bob Vance was taking advantage of free advertising was true, and the theory was explained by writer and producer Michael Schur during the season 2 DVD commentary for The Office's Christmas episode, "Christmas Party." The idea for the gag was actually based on Schur's friend Hayes MacArthur. Schur went on to say (via CBC),
"When Hayes MacArthur met you, no matter who you were or where you were, he would introduce himself as Hayes MacArthur, Chicago Illinois, because he was from Chicago."
The gimmick stuck with Schur and he implemented that mindset into the character of Bob Vance.
Vance wound up becoming a staple on The Office because of his relationship with Phyllis, the pair even getting married in season 3. Seeing how serious the two became, it was smart that Vance saw the advantage of showcasing his business in the documentary since Phyllis was an important part of Dunder Mifflin. His gag not only got the attention of viewers but the attention of those at Dunder Mifflin, making Bob Vance of Vance Refrigeration hard to forget.
MORE: The Office Creator Explains How He Would Approach A Reboot