Best WWE Wrestlers Of 2022
2022 is coming to a close, so it's time to turn our gaze backward and review the year that was in WWE. Here, an attempt will be made to identify the 11 best wrestlers on the main roster, be it on Raw or SmackDown. What makes someone a "good wrestler" will vary from fan to fan, and it's not as easy as picking the individuals with the best win-loss record. That doesn't work in professional sports and doesn't translate to professional wrestling, either. For instance, if Wrestler A only works five matches, but they're all "five stars," are they better than Wrestler B, who wrestled 110 times in 365 days without hurting anyone?
Here, every effort was made to give credit where credit was due. Not everyone can make the cut—the author's favorite wrestler, Kevin Owens, isn't included on this list, for what it's worth—but we will give a clear-cut explanation for everyone who is listed. Workhorse types will be given a bit more weight because they'll have been more visible throughout the year. WWE is also a sports entertainment company, so imaginary points will be given to those who can entertain as well as wrestle.
To narrow the field, performers who work primarily in tag teams won't be eligible. Otherwise, this list would be The Bloodline and a few other people for flavor. (Kudos to Jimmy and Jey Uso, who wrestled an astounding 140 matches in 2022.) NXT performers will also not be included, as it doesn't feel fair to compare wrestlers on a developmental brand with those on the main roster. Without further ado, here's a list of the 11 best wrestlers in WWE that fans will almost certainly agree with 100 percent of the way.
Related: Ranking Every WWE Pay-Per-View Of 2022
11/11

Cody Rhodes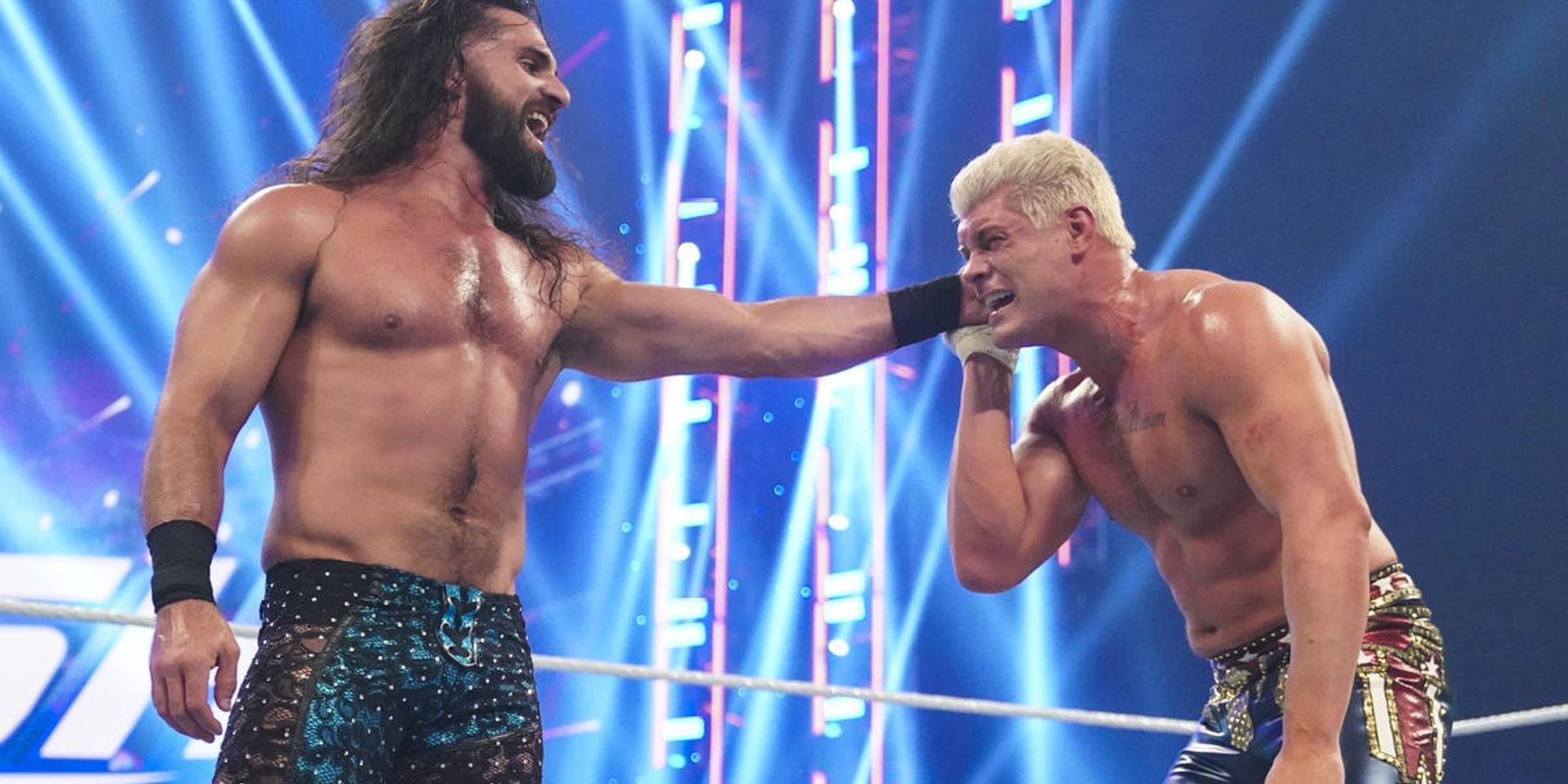 Matches Wrestled: 25
Why They're Here: Cody Rhodes landing on this list might raise some eyebrows, but it's impossible to ignore his impact for WWE in 2022 when healthy. Raw featured a countdown-to-Cody Rhodes timer for crying out loud. His return at WrestleMania 38 was one of the year's top moments in professional wrestling, and his trilogy with Seth Rollins hauled a ton of water. The American Nightmare would have been ranked higher on this list if not for a torn pectoral muscle, but his comeback is one of the most highly anticipated storylines of 2023. Rhodes' story is too compelling to leave off of this list, and his impact on the business at large can't be overstated.
Match Of The Year: Cody Rhodes Vs. Seth Rollins, Hell In A Cell
10/11

Liv Morgan

Matches Wrestled: 112

Why They're Here: The same fans complaining about WWE not creating new stars will probably knock Liv Morgan's inclusion here. Darned if you do, darned if you don't. The 28-year-old isn't the most technically sound wrestler in the promotion, but only a few performers worked harder at improving in 2022 than Liv Morgan. With Triple H holding the book, she made visible attempts at pushing her character to new and exciting places. Morgan began to take higher risks during her matches, and while not all the spots landed, the ones that did were memorable. The Money In The Bank winner spent the last six months of 2022 channeling her inner Lita, and only Seth Rollins and The Usos wrestled more matches for WWE in 2022. Liv Morgan deserves credit for the work she's put in over the last 365 days.

Match Of The Year: Liv Morgan Vs. Ronda Rousey, Money In The Bank
9/11

Sheamus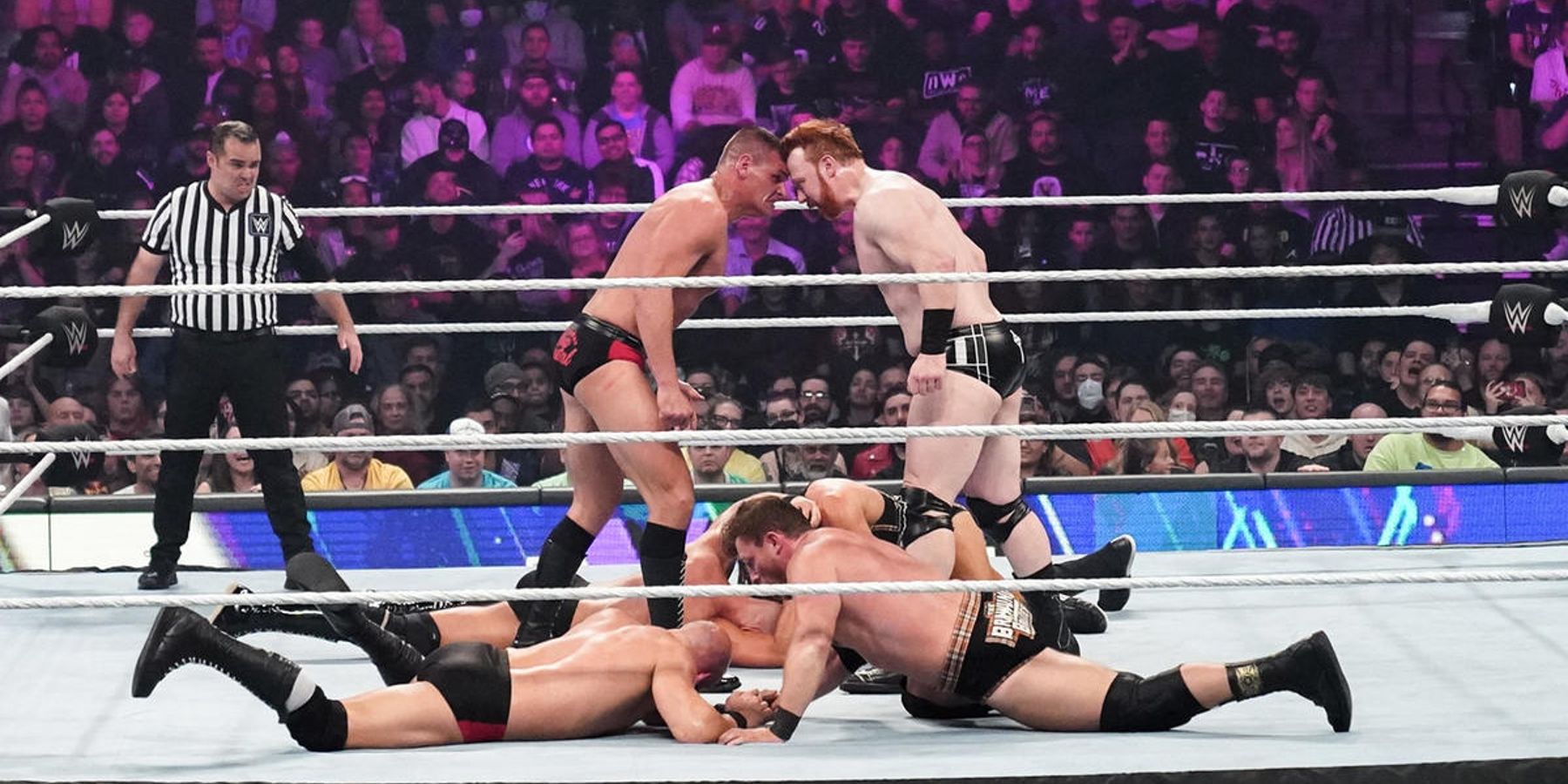 Matches Wrestled: 82
Why They're Here: Sheamus had such a career resurgence in 2022 that it drew the ire of MJF from AEW. Whenever a rejuvenation becomes the talking point for another promotion, it means something. WWE has attempted to elevate the Intercontinental Championship since July, and Sheamus' pursuit of the belt has factored in majorly. It's the only title the 44-year-old hasn't held for the company and winning it could cement his legacy as a Grand Slam Champion. Sheamus has yet to achieve that goal, but it was incredibly entertaining to watch him chase it. His feud with Gunther was top-notch, and his new-found energy and charisma have helped The Brawling Brutes get over as a fun faction as well. He'll likely begin drifting toward more of a part-timer schedule in 2023, so fans should appreciate the work Sheamus put in this past year.
Match Of The Year: Gunther Vs. Sheamus, Clash At The Castle
8/11

Becky Lynch

Matches Wrestled: 65

Why They're Here: 2022 was a go-with-the-flow year for Becky Lynch, and she was still one of the top performers in WWE. Like Cody Rhodes, she might have placed higher on this list if not for an injury. Thankfully, Lynch's separated shoulder only kept her on the shelf for a few months, leading to a triumphant comeback at Survivor Series. Lynch attempted to tell a unique story of a perpetual breakdown following her loss to Bianca Belair at WrestleMania 38, and, for the most part, it landed. Watching an all-time great struggle with denial and a battle to remain relevant was interesting, and WWE frequently used Lynch's bombastic outfits to illustrate her kayfabe mental state. The year-long storyline with Belair came full circle at SummerSlam, where Lynch wrestled through a separated shoulder to finish the match. She returned as The Man at Survivor Series, and her leg drop from the top of the cage was one of the most memorable spots of the evening.

Match Of The Year: Bianca Belair Vs. Becky Lynch, SummerSlam
7/11

Gunther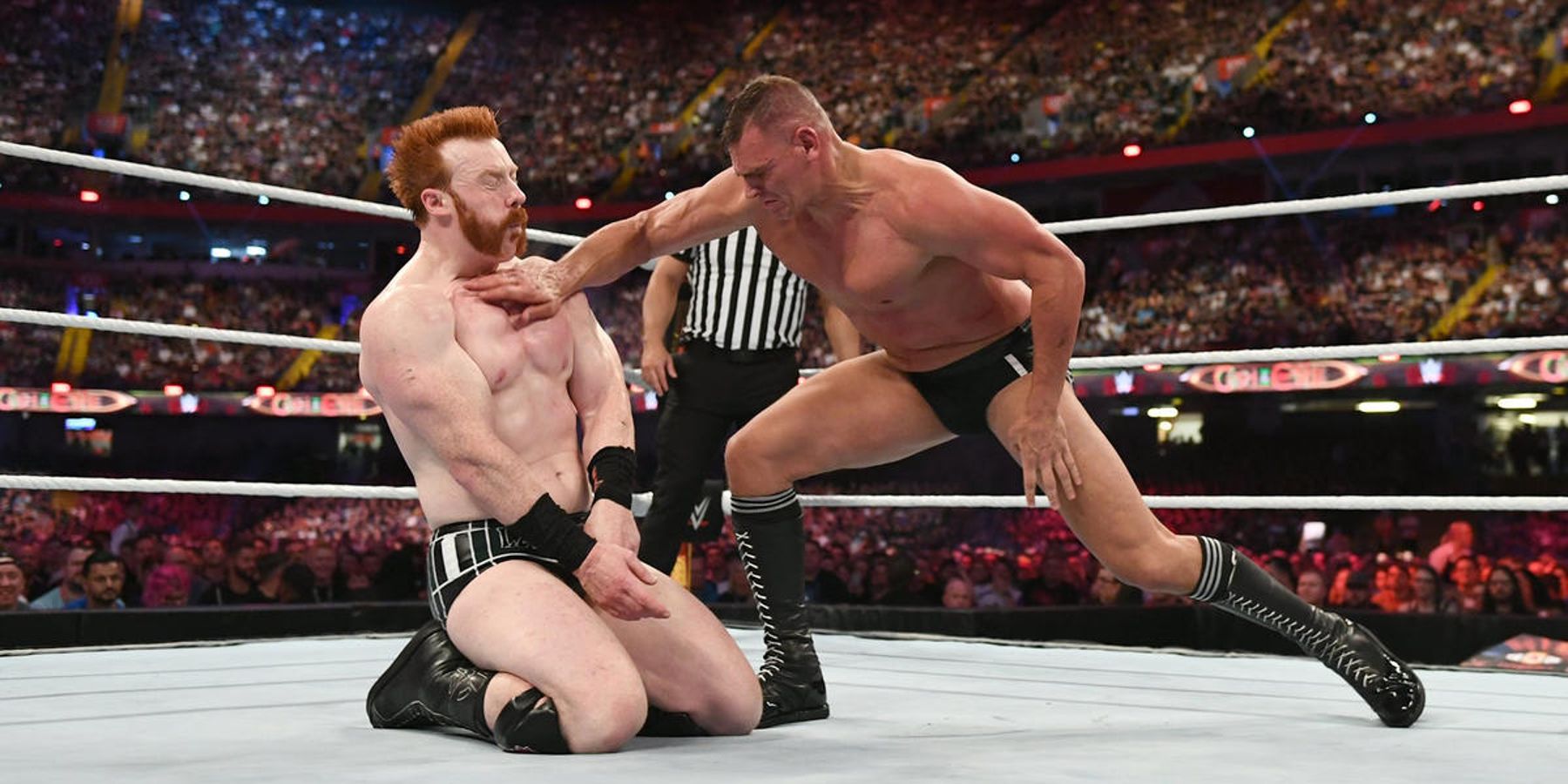 Matches Wrestled: 81
Why They're Here: Few WWE wrestlers saw their stock rise more in 2022 than Gunther. It's no accident that almost everyone who had programs with Gunther got over with audiences. Triple H has made a concerted effort to make the Intercontinental and United States Championships mean more in WWE. Gunther's lengthy, 200-plus day reign is a testament to that. His physical matches with Sheamus were the highlights of multiple episodes of SmackDown, and he came close to stealing two different pay-per-views as well. Stylistically, the 35-year-old is unique in WWE. Gunther is a hard-hitting heel, capable of generating sympathy for any babyface who stands in his way. He played a significant role in Sheamus' bounce-back year, and his battles with Ricochet helped him become more believable as a midcard champion threat. If Roman Reigns ends up taking on a lesser role with WWE in 2023, Gunther is one person who could help fill that void.
Match Of The Year: Gunther Vs. Sheamus, Clash At The Castle
6/11

Drew McIntyre

Matches Wrestled: 102

Why They're Here: Show in and show out, Drew McIntyre was one of WWE's most steady wrestlers in 2022. He was one of only seven performers to work more than 100 matches over the course of the year, and most of them came in high-profile feuds against the likes of Roman Reigns, Sheamus, and Karrion Kross. The company counted on him to main event house shows while also being a focal point of SmackDown for the majority of the last 365 days. WWE is trending towards being slightly less scripted, and McIntyre's promos since July have been stellar. Bundle his in-ring ability, natural charisma, and physical appearance, and you have one of the top sports entertainers in the business today. At 37, McIntyre likely still has several quality years in front of him and, like Gunther, stands to receive a massive boost if Reigns does take on a reduced role in 2023.

Match Of The Year: Drew McIntyre Vs. Roman Reigns, Clash At The Castle
5/11

Rhea Ripley

Matches Wrestled: 63

Why They're Here: Rhea Ripley is entering 2023 on an entirely different level compared to how she began 2022. Earlier this year, she settled into a groove on the main roster. Fans familiar with her work in NXT knew how capable she was; it was just a matter of being put in a position to succeed. That point would come at Backlash when the 26-year-old joined Judgment Day. Edge is no longer the leader of that faction. Still, the group has been largely effective in helping Ripley get over as a monster heel, capable of inflicting damage on anyone on the roster. Her 63 matches wrestled is misleading, as she almost always gets physically involved in Judgment Day's contests. Her on-screen relationship with Dominik Mysterio is meme-worthy, but in a good way, and their pairing has led to some of WWE's most viral moments of the year. Rhea Ripley recently beat Akira Tozawa in a rare intergender match on Raw, signaling that the company might set her up for a Chyna-type run in 2023. The sky's the limit for Rhea Ripley moving forward, and she was one of the most impactful sports entertainers in WWE throughout 2022.

Match Of The Year: Gauntlet Match for last Elimination Chamber Spot, Raw (Feb. 14)
4/11

Seth Rollins
Matches Wrestled: 121
Why They're Here: There might not be a more irreplaceable wrestler on WWE's roster than Seth Rollins. Where Roman Reigns and Brock Lesnar are positioned as spectacles, Rollins is one of the performers fans pay to see on a near-nightly basis. No solo act in the company wrestled more matches in 2022 than The Architect, and he's one of the few wrestlers whose wins and losses don't seem to matter for. He loses feuds more often than he wins them, and it doesn't take one iota of the shine off of Seth Rollins. Throughout most of the last 365 days, Seth Freakin' Rollins was a babyface-making machine, helping WWE push Rhodes to the moon before his injury. During their feud, Rollins propelled Matt Riddle to new heights. More recently, the 36-year-old has been involved in a program for the United States Championship, where his pedigree boosted that title's importance significantly. He's the heartbeat of Raw and a true standard-bearer for WWE.
Match Of The Year: Cody Rhodes Vs. Seth Rollins, Hell In A Cell
3/11

Bianca Belair

Matches Wrestled: 105

Why They're Here: What a fantastic year Bianca Belair has had in 2022. In a year when Sasha Banks walked out, Charlotte Flair stepped away, and Becky Lynch and Bayley were injured, The EST established herself as the soul of WWE's women's division. Put another way, Bianca Belair cemented her spot as the best, most visible, and most influential female wrestler on the planet. Her feats of strength seem to know no bounds, and her lengthy feud with Becky Lynch was one of the best of 2022. It's tough to think of anyone who's grown more over the last 365 days. At SummerSlam in 2021, she lost to Lynch in 26 seconds. A year later, the two put on a classic at SummerSlam, showcasing Belair's maturation as a wrestler and sports entertainer. The fight fell just shy of the high-water mark that was WrestleMania 38, however, when the two stole the show during the first night of the Showcase of the Immortals. Bianca has evolved into one of WWE's most reliable big-show performers and deserves a spot high up on this list.

Match Of The Year: Bianca Belair Vs. Becky Lynch, WrestleMania 38
2/11

Roman Reigns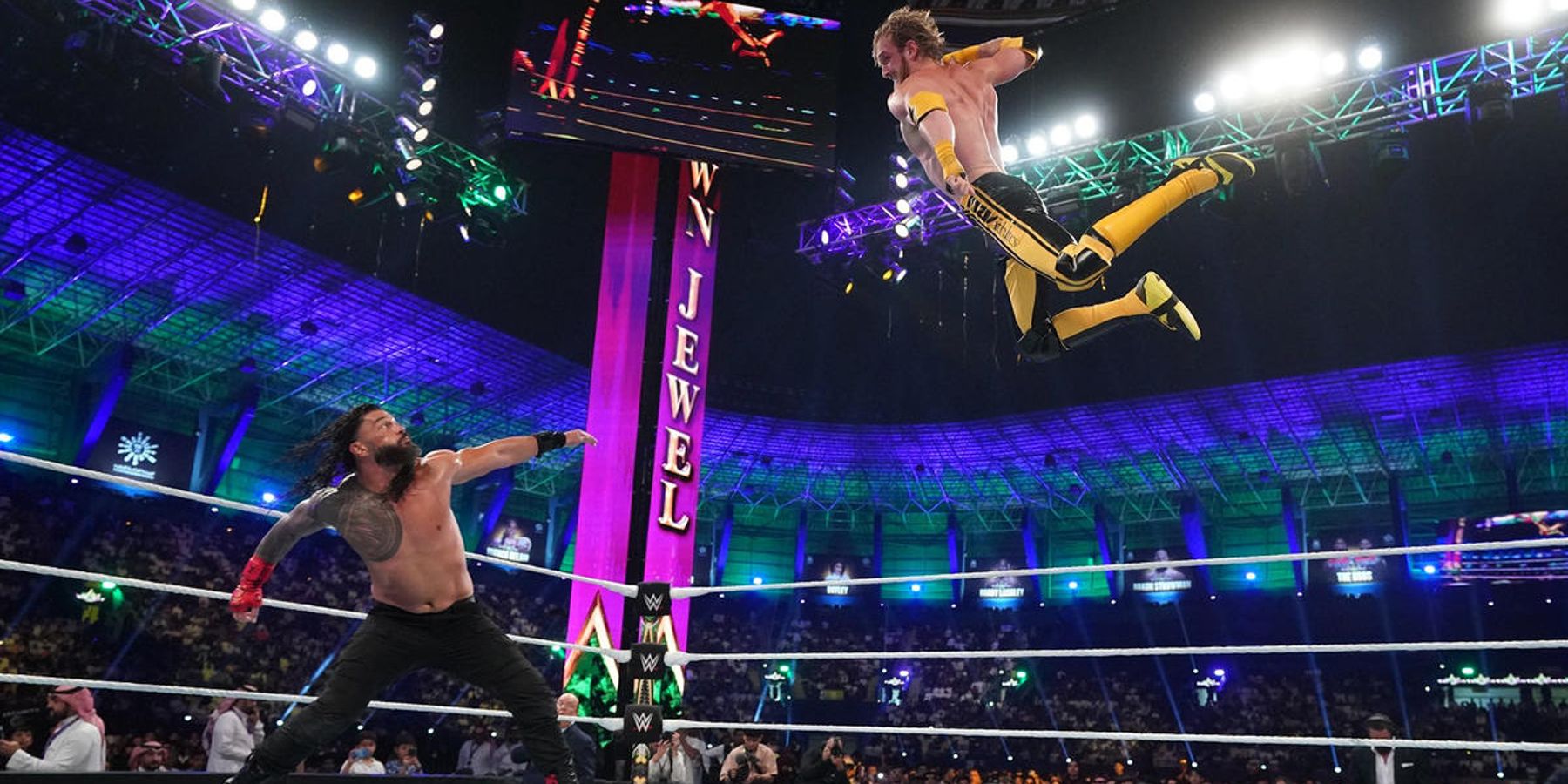 Matches Wrestled: 51
Why They're Here: Spots one through three on this list are admittedly interchangeable. On this list, Roman Reigns slotting in at No. 2 is more of a gut feeling than anything. He's WWE's most bankable draw, and he's main evented every single one of the company's most important shows in 2022. Reigns won the unified championship at WrestleMania 38 and hasn't looked back since. His unified title reign is approaching 300 days, and The Tribal Chief has held the Universal Championship for more than 850. At this point, Reigns is synonymous with the SmackDown brand, and The Bloodline saga is one of the most engaging stories in professional wrestling. Roman Reigns is a crossover star in waiting, and 2022 will primarily be remembered as his year. So why is he ranked at No. 2 instead of No. 1? Because fans would be entirely fed up with this level of domination if not for the presence of one other person in The Bloodline.
Match Of The Year: Roman Reigns Vs. Logan Paul, Crown Jewel
1/11

Sami Zayn

Matches Wrestled: 77

Why They're Here: It seems like WWE's plan has been to have Roman Reigns go coast to coast as unified champion. His reign would have always lasted from WrestleMania 38 until WrestleMania 39, at the very least. Fans might have short memories, but we're barely a year removed from a point when Reigns couldn't even pick up a mic without getting booed. WWE would have risked grating on audiences' nerves similarly during this dominant world title run if not for the presence of one man. Sami Zayn has kept Reigns' run at the top fresh, and he delivers the most entertaining segment in all of professional wrestling, seemingly on a weekly basis. Fans are chanting for him now whenever The Bloodline hits the ring, and there might not be a more over superstar in the company as 2022 comes to a close. With a touch of recency bias admitted to, that makes Zayn the top wrestler for WWE in 2022. Once the company pulls the trigger on Reigns' betrayal of Sami, Zayn will be the most white-hot face in the business, bar none.

Match Of The Year: Men's WarGames Match, Survivor Series

Next: 8 Bold Predictions For WWE In 2023: CM Punk Returns, The Rock's Run & More