Backstage News On If Sasha Banks Is Working With AEW
There is still a certain sect of AEW fans who believe that Sasha Banks will be Saraya's mystery partner on the January 11 episode of Dynamite.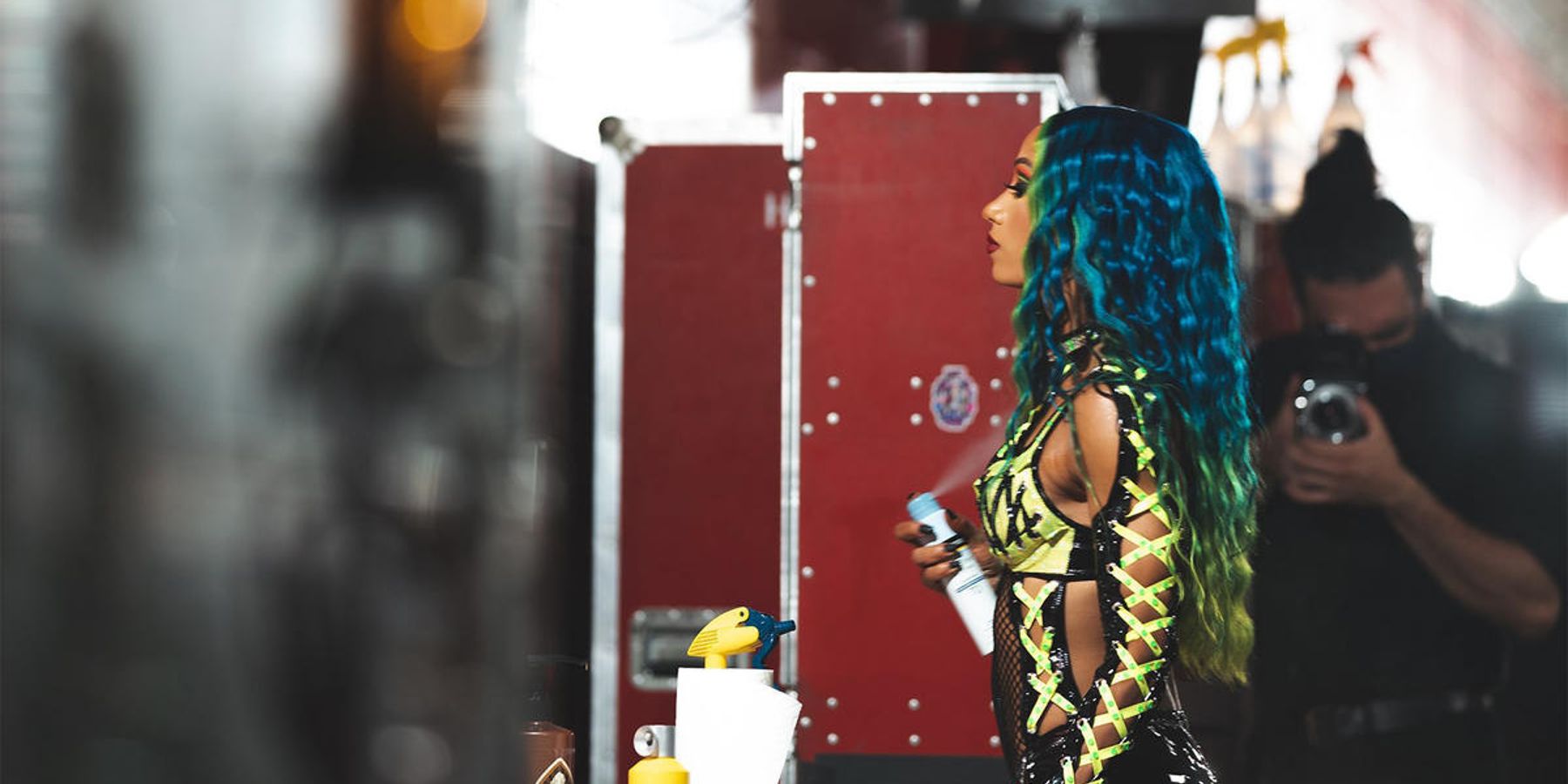 Ever since Mercedes Varnado, who wrestled as Sasha Banks in WWE, walked out on Raw in May, All Elite Wrestling fans have been waiting for her to appear on Dynamite. There are a few reasons for this. For starters, Tony Khan has not been shy about opening his checkbook regarding ex-WWE performers. So much so that it became a point of contention for MJF over the summer. Secondly, the women's division is in dire need of star power, and that's exactly what Banks would bring to the table for AEW. Immediate name recognition and presumably the attention of WWE fans. It doesn't sound like that defection will be happening, however. At least not on the January 11 episode of Dynamite, where Saraya needs a mystery partner for a match against Britt Baker and Jamie Hayter.
In the most recent edition of the Wrestling Observer Newsletter, Dave Meltzer gave the following update about Sasha Banks' immediate future with AEW: "Regarding Sasha Banks, if it's happening, right now it's a well kept secret. There's no indication that it is, but obviously if it was it could be kept secret from almost everyone. Also, if it was, I'd think they'd push the Los Angeles match more each week, as they've gone very cold on any mentions of the match on television." Meltzer also wrote that "If [the mystery partner is] not Sasha Banks they need to somehow get the word out because people will be disappointed even though they've done nothing to hint that it is. A lot of the fans in Los Angeles are expecting because of the New Japan story." For what it's worth, Meltzer later would note that the Banks rumors haven't done anything to increase ticket sales for the LA Dynamite.
Related: AEW Might Finally Be A Fixing Fatal Flaw That Held It Back In 2022
AEW Fans Creating Head Cannon For Sasha Banks Is Unfair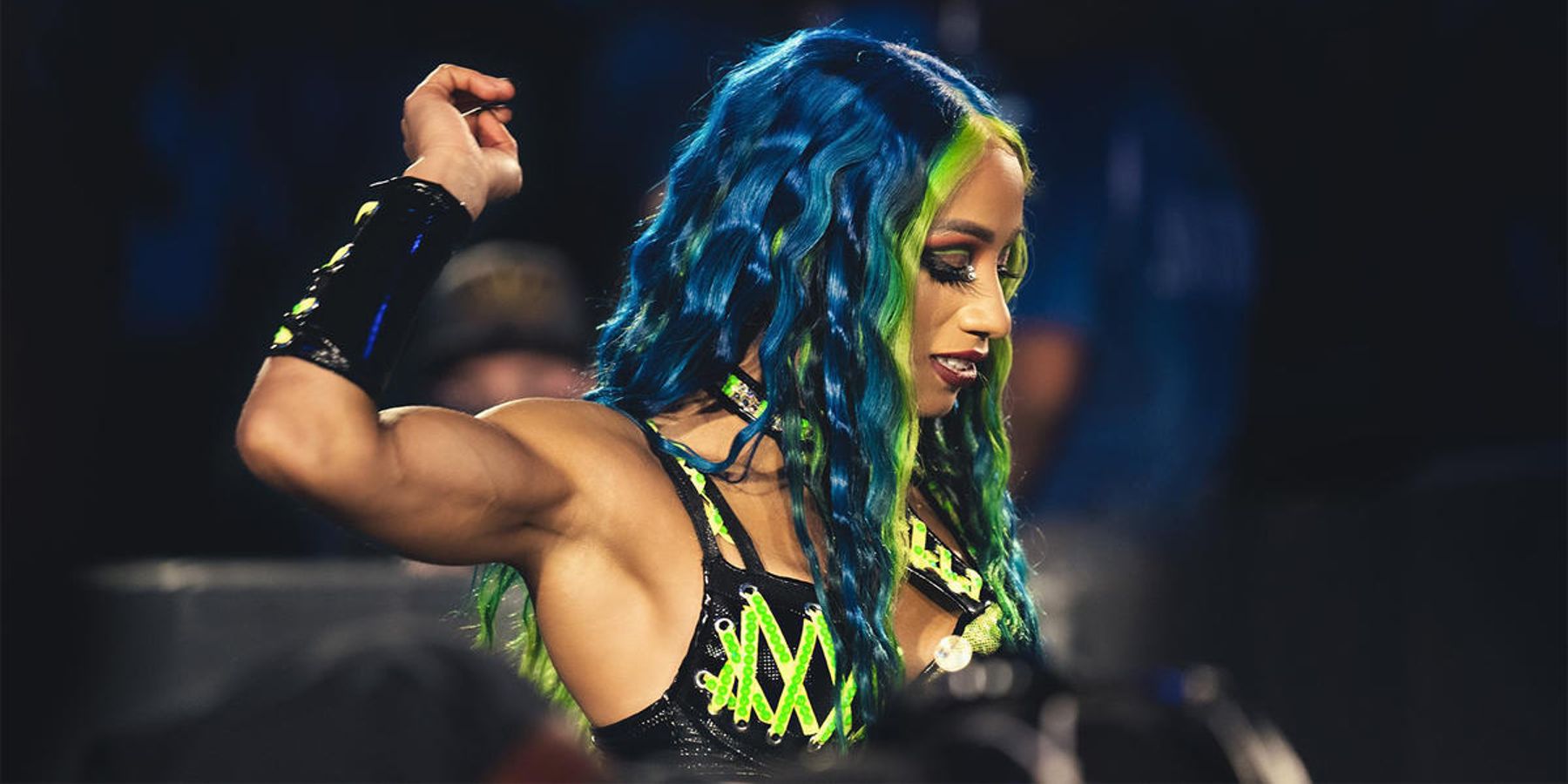 Sasha Banks appearing in AEW with Saraya would be a lot of fun. She'd be a massive boost to the women's division at a time when a new star is emerging in Jamie Hayter. Alongside Baker and Saraya, Varnado would give the company a strong core of females to build that division around. No one can deny that. However, developing mental storylines when AEW has done nothing to hint at Banks appearing on January 11 simply isn't fair to the company and whoever ends up wrestling alongside Saraya.
Sasha Banks is a clear-cut case of wrestling fans creating head cannon, setting themselves up to be disappointed if things don't go the way they think it will. If AEW was teasing that it was going to be Sasha Banks—if the commentary team or Saraya started using the phrase "boss time," for example—and that ended up being a swerve, then heads should roll. However, that isn't what Kahn and All Elite Wrestling have been doing to build toward this tag-team match.
A handful of talented women's wrestlers could stand up to Baker and Hayter alongside Saraya. Lady Frost recently tweeted in the direction of AEW and Saraya. The former Impact standout would be a fantastic get for AEW, and it wouldn't be fair if fans responded negatively to her because she's not Sasha Banks. Because there's been no tease of Sasha Banks and no mention of her on AEW television. It'll be a wonderful surprise if Varnado walks through the face tunnel on January 11, but fans need to brace for the reality that it's unlikely to happen as things stand today.
Next: Is WWE Right!? Has Sasha Banks Actually Peaked As A Wrestling Star?
Source: Wrestling Observer Newsletter