Are Steven Frend & Olga Koshimbetova Together In 2023
90 Day Fiancé alums Steven Frend and Olga Koshimbetova once split up. Fans wonder if the young couple is still together, following a reconciliation.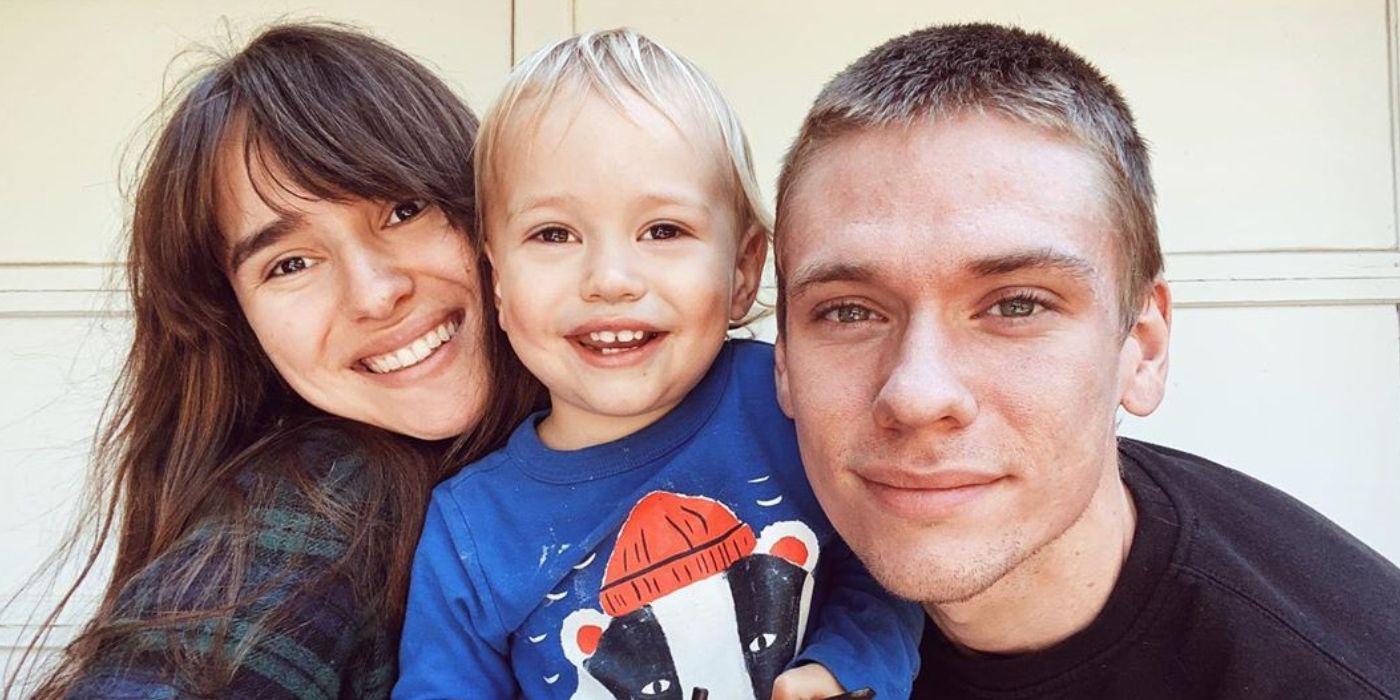 Steven Frend and Olga Koshimbetova shared a messy relationship on 90 Day Fiancé season 6, and many viewers are wondering where the young couple is at in 2023. Steven was blasted by fans for the cruel way he treated his pregnant partner, and the couple split soon after filming. Although they later reconciled, 90DF fans weren't sure that Steven and Olga could make their marriage last.
Olga and Steven met while the Russian woman was spending a summer in the United States. She soon fell for the Maryland native, and found out that she was pregnant at age 20. Olga returned to Russia before joining Steven in the United States with their son. Many viewers disliked Steven after he verbally berated Olga. The 90 Day Fiancé star was mean to the young mom. Therefore, fans were not surprised when the duo called it quits. However, they soon got back together, and shared that they wanted to raise their son as a couple.
Related: 90 Day Fiancé: Signs That Steven & Olga Could Be On HEA Season 7
Are 90 Day Fiancé's Olga and Steven Together?
Since getting back together at the beginning of 2021, Olga and Steven have not split up. In fact, they have gone on to build a fulfilling life together. In March 2022, the duo announced to InTouch Weekly that they were expecting their second child. Olga and Steven decided to make a major move at the end of 2021, which was met with some skepticism. 90 Day Fiancé fans branded the young couple naive and unrealistic, after the duo shared that they were going to fulfill Olga's dream of moving to New York City. However, the couple settled down in Soho, and have since been living a dream life.
Olga and Steven Welcomed a Second Child
Olga rose from a devastating childhood to live her ideal life in New York, after appearing on 90 Day Fiancé. The Russian beauty enjoys photography, and has been documenting her adventures. The couple welcomed a second child in 2022 (a daughter), and they are fond of life in the city. Olga and Steven have made sure that their first child, a son, is being raised with equal awareness of Russian and American cultures, as he has a dual heritage. The family has enjoyed trips back to Russia to be with Olga's friends and family. Olga appears enchanted with her life and her four-year-old son, and also enjoys experimenting with fashion. Meanwhile, Steven says that he is working in modeling and investment niches. He has kept up his passion for yoga.
Steven and Olga are one franchise couple that few fans believed would work out. However, they have defied the odds by building a happy and stable home together, and living their dream life. Many 90 Day Fiancé fans hope that Steven has changed his attitude, as they want him to treat Olga with love and respect. Although she has drawn criticism for sharing controversial opinions over the years, Olga appears to have toned down her extreme views since moving to New York City. Overall, many 90 Day Fiancé fans wish the young couple and their children the best in life.
More: 90 Day Fiancé: Are Eric Rosenbrook & Leida Margaretha Together In 2022?