Angela Reveals Revenge Body After Michael Scandal
90 Day Fiancé star Angela Deem looks different now after her 100 pounds weight loss. She partied with crush Dr. Michael K Obeng in Los Angeles.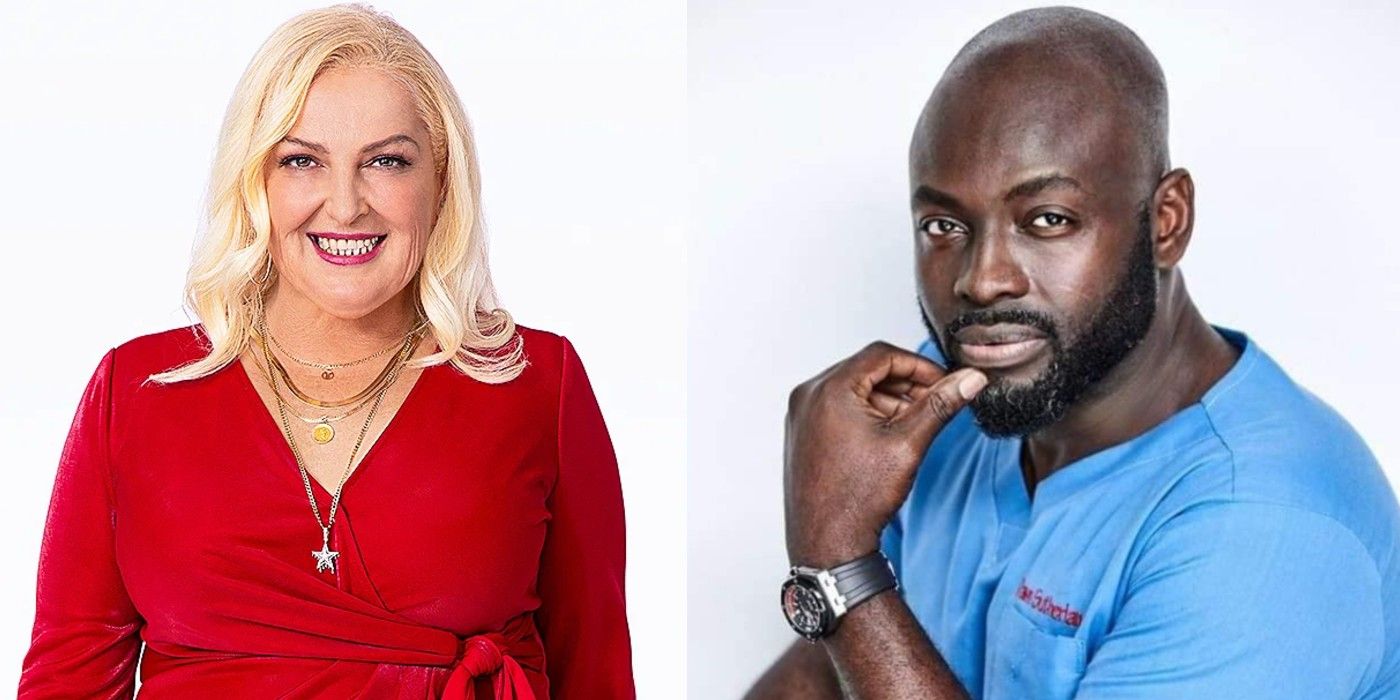 Angela Deem from 90 Day Fiancé attended her crush Dr. Michael K. Obeng's party and showed off her curves in a figure-hugging dress after revealing that Michael Ilesanmi has been cheating on her. Angela, 55, got married to 34-year-old Michael in 2020. While she waited for Michael to come to America, Angela focused on getting healthy and losing weight. She underwent gastric bypass surgery, breast reduction, and liposuction with Dr. Obeng's help, only for Michael to accuse her of having an affair when he himself has a secret girlfriend.
Meanwhile, 90 Day Fiancé star Angela too had made her attraction towards Dr. Obeng quite clear on camera by asking him if he was married and calling him Michael's twin. Michael himself didn't like Angela being so pally with the doctor who'd even invited her to his birthday. Michael had an issue with Dr. Obeng dropping Angela off at her hotel room when she started feeling sick. Regardless, Angela has still kept in touch with Dr. Obeng and attended his Christmas Party in Los Angeles with her best friend Renee for company. Angela wore a skintight red dress for the Holiday Bash which showed her new figure after 100 pounds of weight loss. 90 Day Fiancé celeb Angela highlighted her deep-V neckline with multiple gold necklaces, and wore her signature high, blonde ponytail.
Related: 90 Day Fiancé: How Angela Deem's Face Changed During Weight Loss Journey
90 Day Fiancé Star Angela Flirts With Doctors To Spite Michael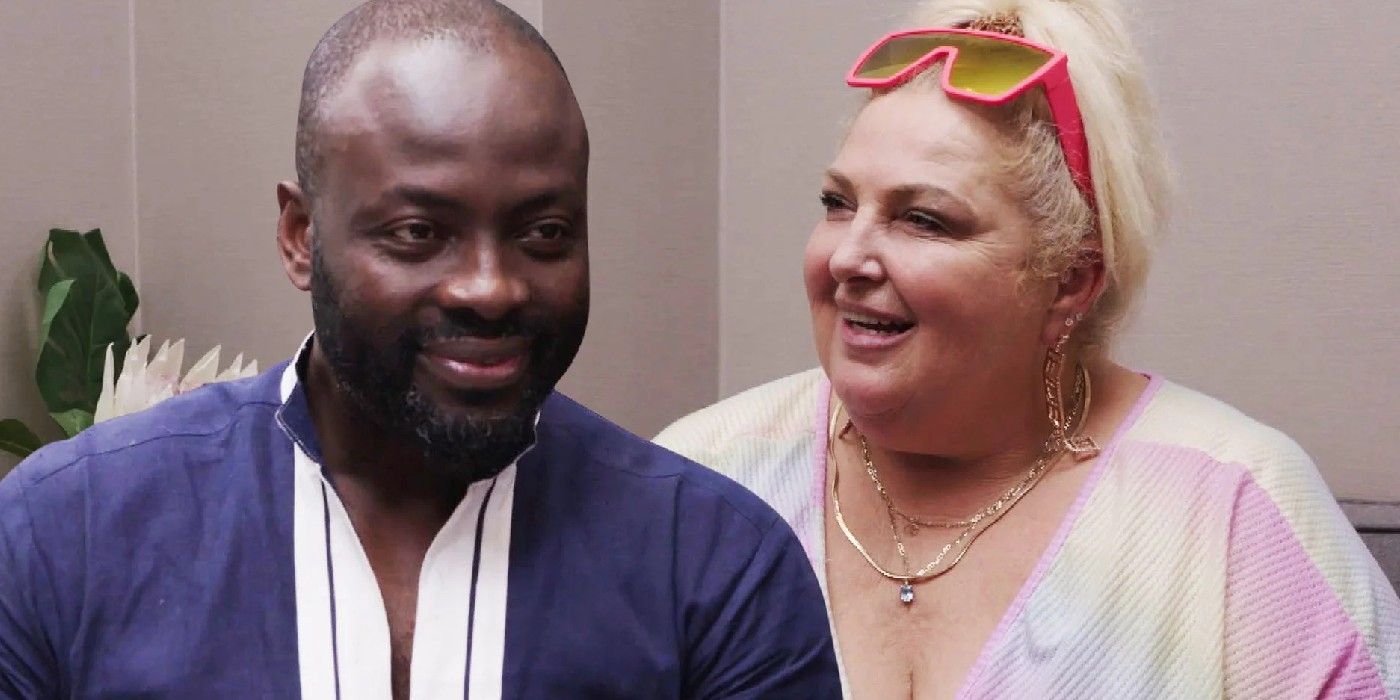 In one of the photos on her Instagram page, where she shared a video complilation, Angela posed next to Dr. Obeng and a different plastic surgeon, Dr. Lawton Tan, and captioned it, "once you go Black you never go back, but once you go Yellow, you never do another fellow." Angela posed with her arms around the necks of her two doctors and looks like she had a ball while doing it. 90 Day Fiancé cast member Angela left her comments closed so that fans couldn't share their opinion on her look, her flirting, or her current relationship status with Michael. Angela has currently been celebrating her birthday week, and it doesn't look like Michael is a part of it.
The 90 Day Fiancé: Happily Ever After? season 7 storyline for Angela had been her trying to stop Michael from using his new Instagram page. Angela tried to coax Michael into deactivating his Instagram, but he demanded money for it. Michael kept insisting he wanted to become an Instagram influencer and make money because Angela seemingly doesn't allow him to get a job. But 90 Day Fiancé star Angela wanted Michael to "share" her own account if he wished to use Instagram because she was worried about him meeting new women through his DMs.
Fans did give Angela a hard time for suspecting and controlling Michael, but it looks like she knew this was going to happen. Michael had indeed met a girl on Instagram and was in an online relationship with her, even when Angela was in Nigeria with him. Things between Angela and Michael got better and still, he was in touch with his girlfriend. But Angela was spotted with Michael in Nigeria in November 2022, hinting at her having forgiven him. But reality TV star Angela's revenge dress and hanging out with Michael's nemesis Dr. Obeng suggests all is not well in this 90 Day Fiancé marriage.
More: 90 Day Fiancé: All Angela's Crushes On Guys That Aren't Michael Explained
Source: Angela Deem/Instagram