Andy Samberg Channels Nicolas Cage In New Animated Series Trailer
Brooklyn Nine-Nine star and SNL alum Andy Samberg channels his inner Nicolas Cage in the trailer for his new animated television series, Digman!.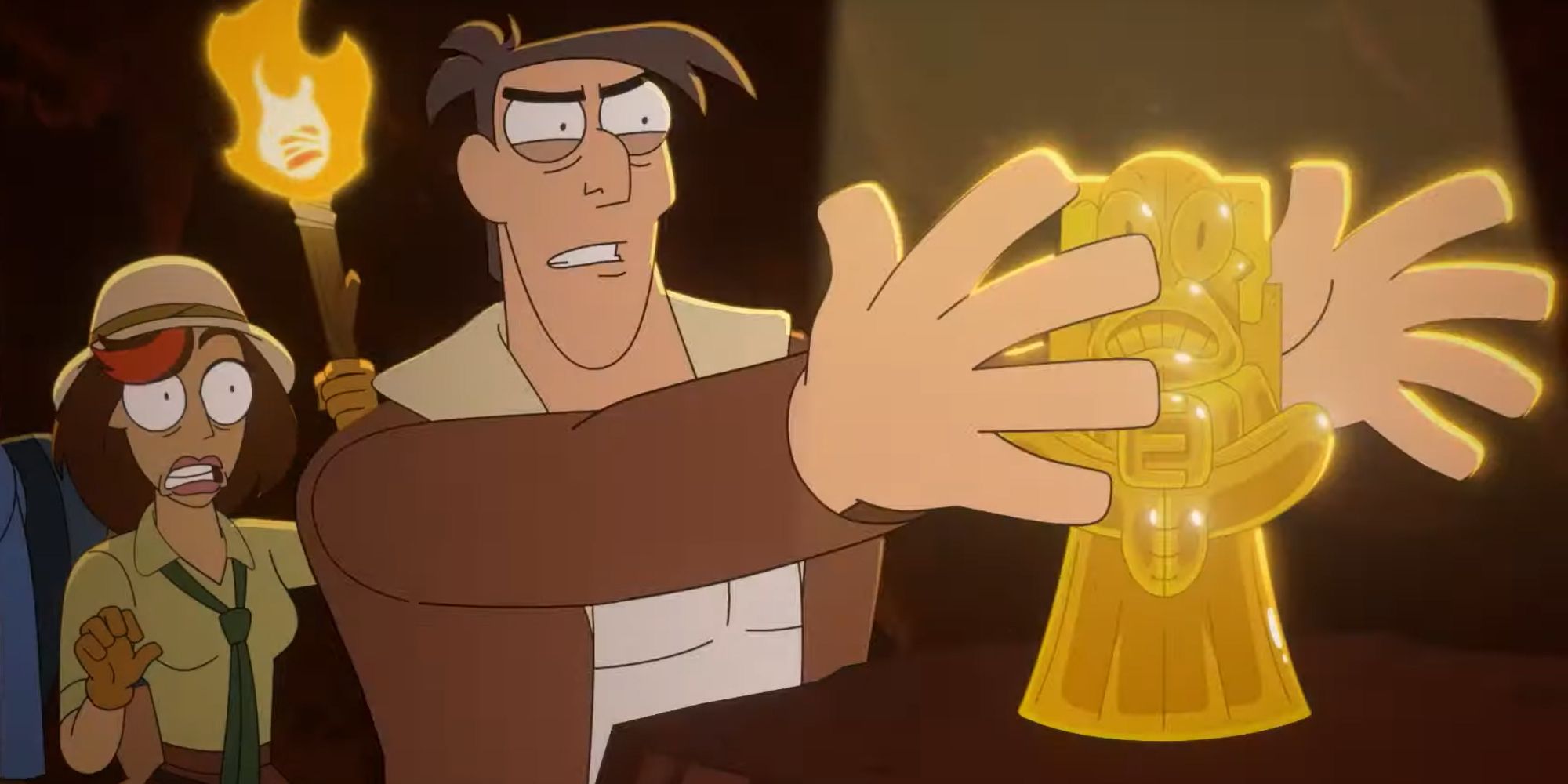 Andy Samberg channels his inner Nicolas Cage in the trailer for his new animated series, Digman!. The comedy actor rose to prominence in 2005 when he joined the long-running NBC variety show Saturday Night Live. After seven seasons, Samberg left the show and starred in the hit Fox/NBC sitcom Brooklyn Nine-Nine as Jake Peralta. He also lent his voice to the Hotel Transylvania and Cloudy with a Chance of Meatballs animated film franchises and starred in prominent films such as Popstar: Never Stop Never Stopping and Palm Springs.
Comedy Central (via SlashFilm) recently shared the first look trailer for Samberg's upcoming animated adventure series, Digman!.
Samberg channels his popular Cage impression as he voices Rip Digman, an adventurer who may feel familiar to fans of Indiana Jones and Cage's Benjamin Gates from the National Treasure films. The trailer teases a variety of adventures, including locating the actual 10 Commandments.
Related: Andy Samberg's Favorite Brooklyn 99 Cold Open Explained
What to Expect From Digman!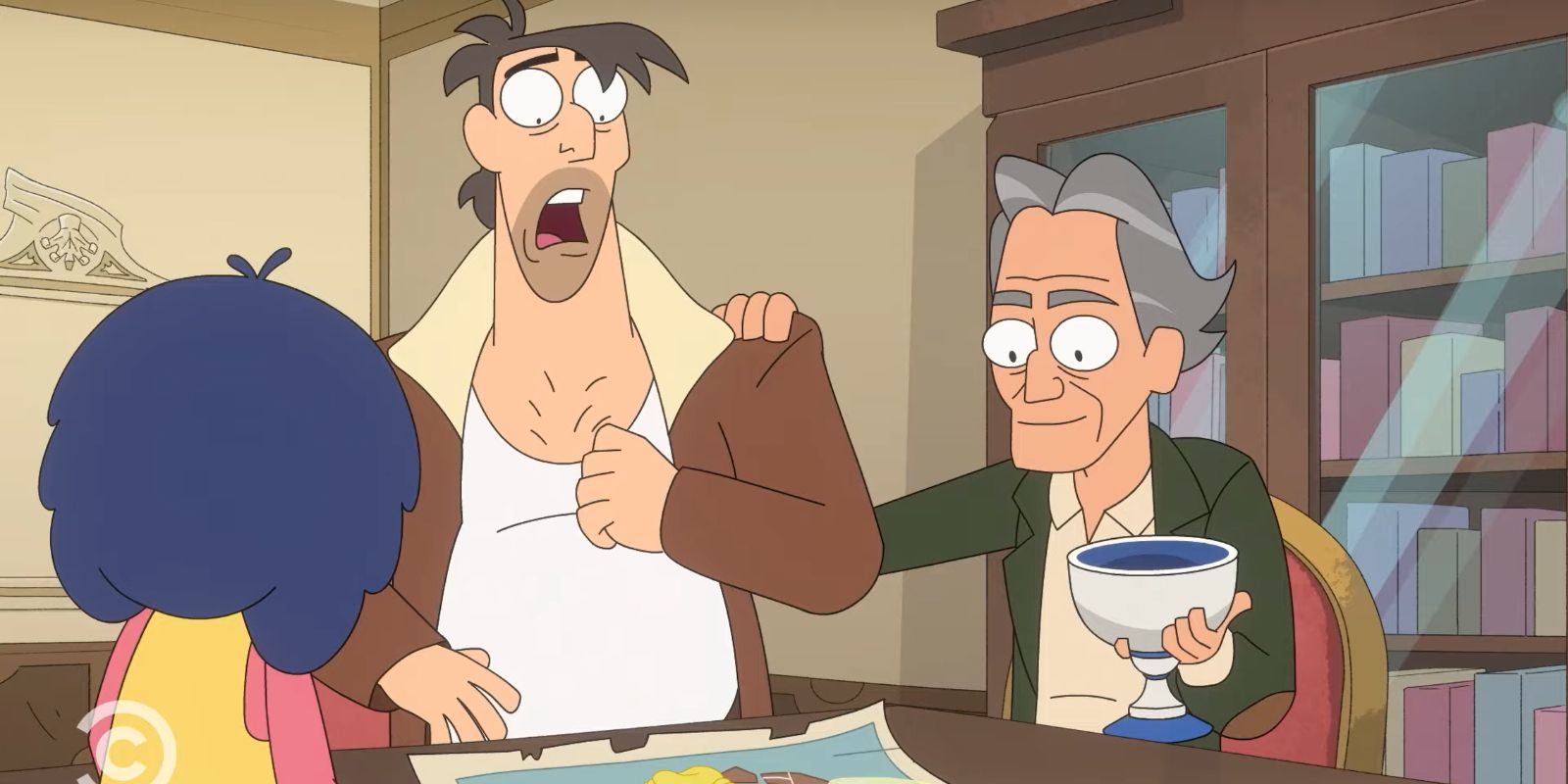 Comedy Central's upcoming animated series is created, written and produced by Samberg. Co-created by Brooklyn Nine-Nine writer Neil Campbell, Digman! is set to feature a star-studded cast. Daniel Radcliffe, writer-director Edgar Wright, Jane Lynch, Harvey Guillén, Jason Schwartzman, Lauren Lapkus, and Dexter star Clancy Brown are all included among the ensemble, as well as SNL alums Maya Rudolph, Tim Meadows, Tim Robinson, and Kyle Mooney.
The Digman! trailer only gives a brief tease of what's to come, highlighting the series' swashbuckling Indiana Jones-style adventure. However, one scene appears to show Digman lying awake at night with a picture of himself and an unknown woman hanging on the wall behind him. As the trailer begins with a younger Digman, this may indicate that the show starts off with a flashback to his younger years before he became down-on-his-luck and looking for his next big treasure. What enticing fortune spurs his new journey remains unclear. However, the 10 Commandments might be at the center of the expedition.
As the famed biblical stone tablets and the Pope are both featured prominently in the 30-second Digman! teaser, the relic may be the show's MacGuffin for the bulk of its first season. However, barring another trailer or information from Samberg, it remains to be seen what other treasures Digman will seek. Digman! premieres on Comedy Central Wednesday, March 22.
Next: Every Cameo In Andy Samberg's Popstar: Never Stop Never Stopping
Source: Comedy Central (via SlashFilm)