Andy Cohen's Closest Housewives (& Favorite Episodes)
As the head honcho of The Real Housewives, Andy Cohen has gotten to know the women of the franchise on another level, and he's sharing his opinions about them. Some Housewives have been a part of the show (thus, a part of Andy's life) for over a decade. Other Housewives may be newer to the franchise, but have already been approved by Andy, and shown numerous times on his late-night talk show, Watch What Happens Live. However, the more controversial or problematic a Housewife is, the higher the chance they'll be on Andy's bad side at the reunion.
Andy is the Executive Producer of The Real Housewives. He also has his favorite episodes that the Housewives he's closest too are a part of. From Amsterdam to Atlanta, Andy's favorite aspects of the famed Bravo shows are relatable to long-time Housewives viewers.
RELATED: 10 Best Real Housewives Appearances On Watch What Happens Live
RHOBH: "Amster-Damn!"
Season 5, Episode 16, RHOBH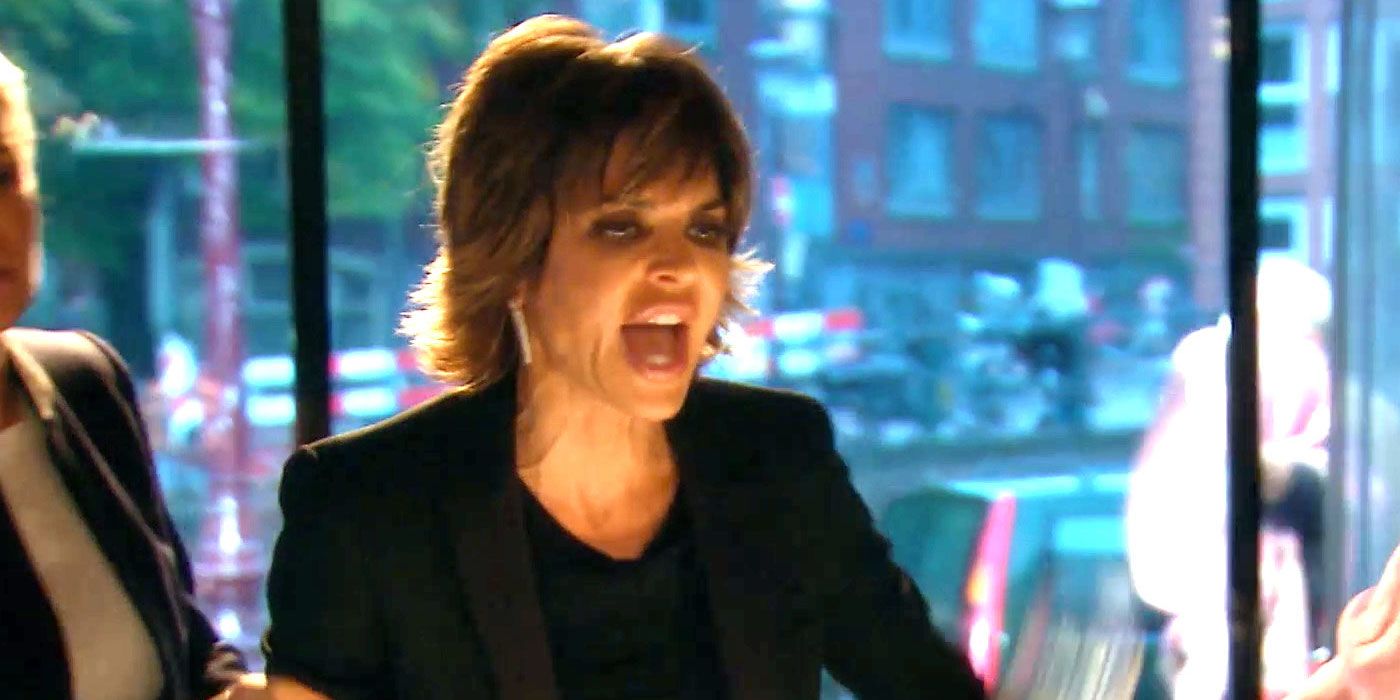 There have been chaotic dinners on The Real Housewives of Beverly Hills, but none were like the disastrous Amsterdam meal. What was supposed to be a group event filled with connection, in Yolanda Hadid's home country, turned into a physical altercation. There were broken glasses, and Housewives running away.
In June 2022, Bravo posted on Instagram, sharing Andy's top 10 favorite episodes, and "Amster-Damn!" was one of them. What made it so memorable was the entire confrontation between Kim Richards, Eileen Davidson, and Lisa Rinna. Kim's threats towards Lisa's husband started an all-out war.
RHONY: Luann de Lesseps
The Real Housewives of New York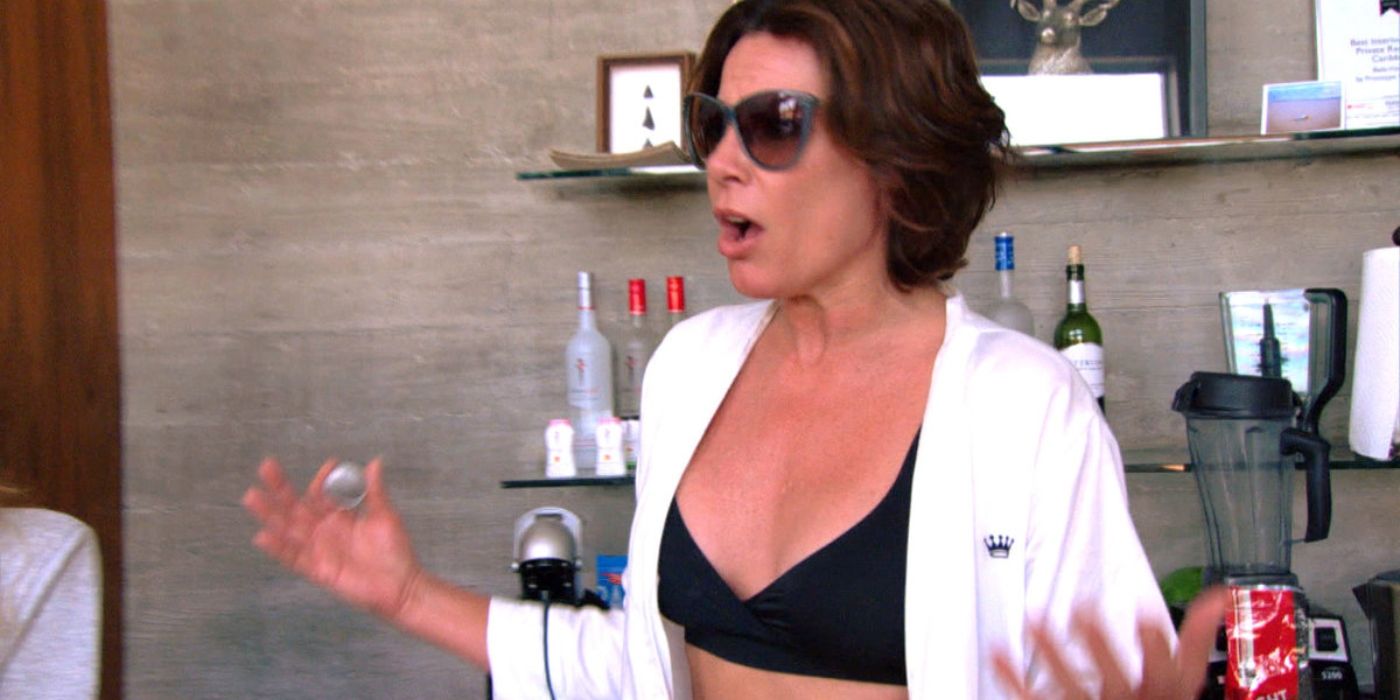 In 2022, Andy told The Hollywood Reporter how close he was with some of the women, including The Real Housewives of New York City's Luann de Lesseps. "The ones that I've been with the longest are the ones that I have the deepest relationships with," the TV host noted. He continued, "Orange County started 16 years ago. It's wild to me, the amount of time that I've known Luann de Lesseps, Teresa Giudice and Kandi Burruss. Those are people that I consider colleagues. I have great respect for them."
Luann has had some of the best quotes on RHONY over the years, and is an original Housewife. Bravo had cameras rolling through both of her divorces, the hardships she had with her children, and the ups and downs she had with friends. Through all of this, Andy has been a supportive friend.
Related: Why RHOBH Fans Are Done With Brandi Glanville
RHONJ: "Finale"
Season 1, Episode 6, The Real Housewives of New Jersey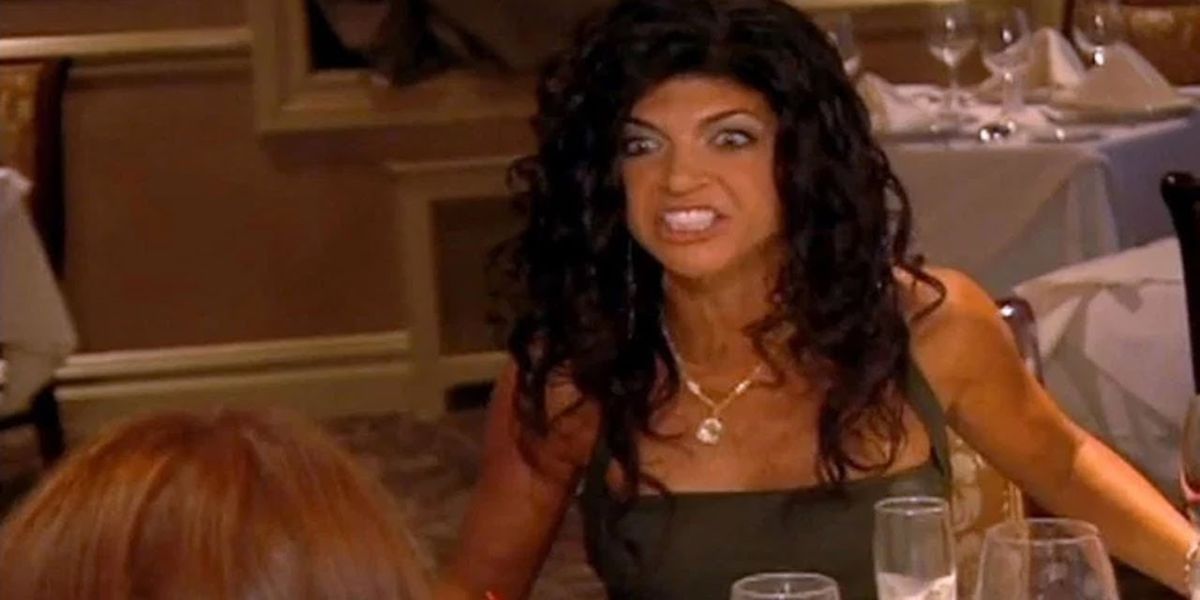 Season 1's finale had some of Teresa Giudice's iconic RHONJ lines. After a tiresome season feuding with former Housewife Danielle Staub, the Housewives and their families grabbed dinner together to clear the air. However, when Danielle accused Dina Cantin of spreading false information about her, everyone else jumped in to protect her.
The dinner escalated when Danielle told Teresa to, "pay attention," a command that Teresa found insulting. Things spiraled downward, and there was an iconic table flip. Dishes were flying everywhere. While talking to Bravo's Daily Dish, Andy shared "Finale" as one of his favorites.
RHOA: Kandi Burruss
The Real Housewives of Atlanta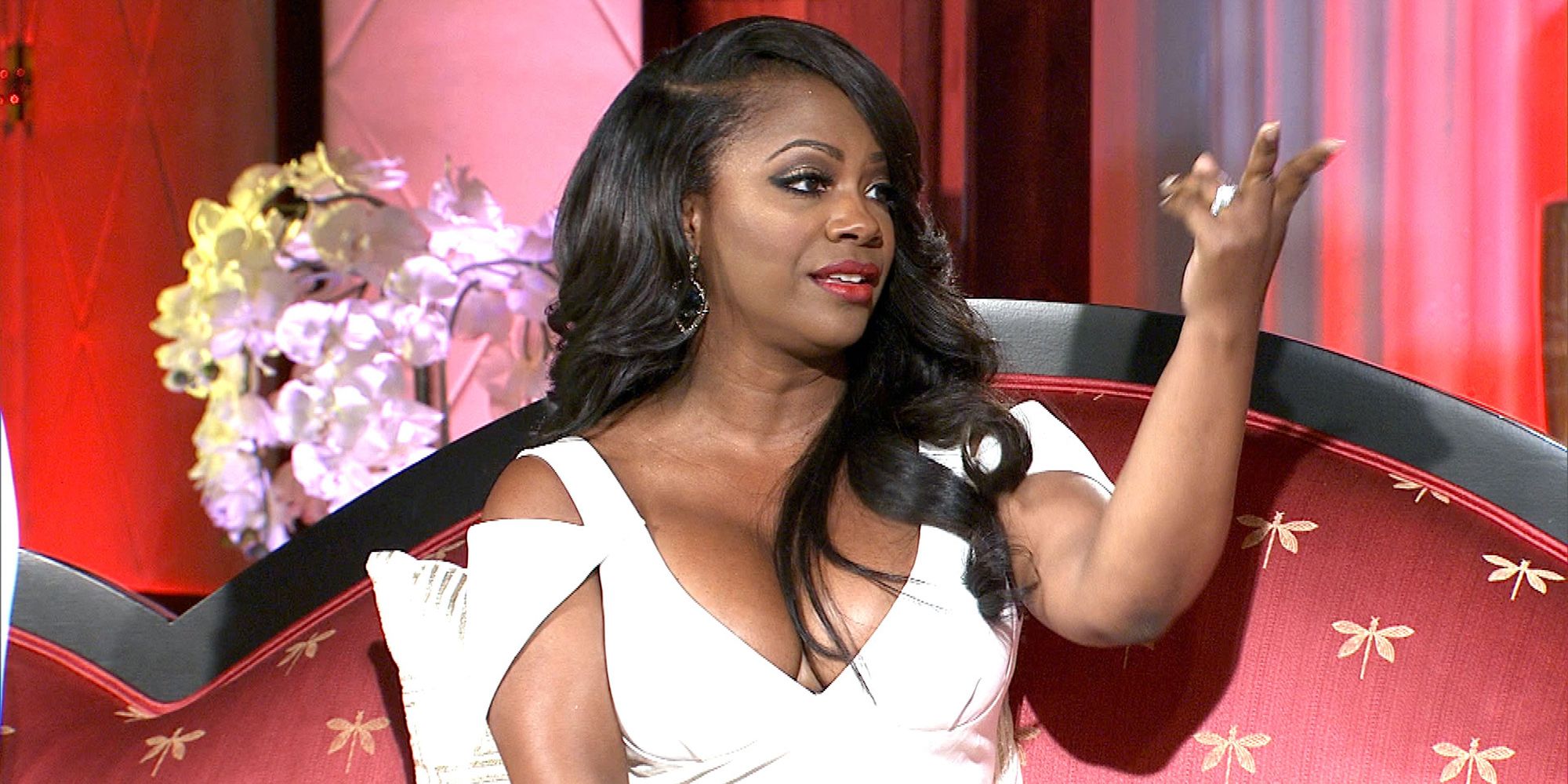 Reality queen Kandi Burruss from RHOA is another beloved Housewife of Andy's. Since joining the series in season 2, Kandi has been a part of every single season. Andy has even gone on to say that Kandi is the most, "entrepreneurial person" he knows among the Housewives.
Kandi's one of the most likable The Real Housewives of Atlanta stars, and Andy appreciates her business mind. He said on Watch What Happens Live (via Cheatsheet), "[Kandi] never stops thinking of new ideas…one other thing that's my impression of you is that you also don't seem to ever stop writing…" He continued, saying, "Like you started as a songwriter and that seems like something that you'll always be."
Related: RHOM: Why Lenny Says Lisa Hochstein Is 'Alienating' Their Kids From Him
RHONY: "Sun, Sand, And Psychosis"
Season 3, Episode 12, The Real Housewives of New York
"Sun, Sand, and Psychosis" occurred in season 3, but it's still widely talked about. In the episode, the women of New York traveled to the Virgin Islands for some time in the sun. However, when Housewife Kelly Bensimon began acting strangely, the trip took a dramatic turn.
Kelly had some outrageous moments in this RHONY episode, insulting her castmates, and insinuating that Bethenny Frankel was trying to murder her. What followed were chaotic dinners, wild accusations, and one of the worst vacations on RHONY. Because of the theatrics of this episode, Andy told Bravo's Daily Dish that it was one of his favorites.
RHONJ: Teresa Giudice
The Real Housewives of New Jersey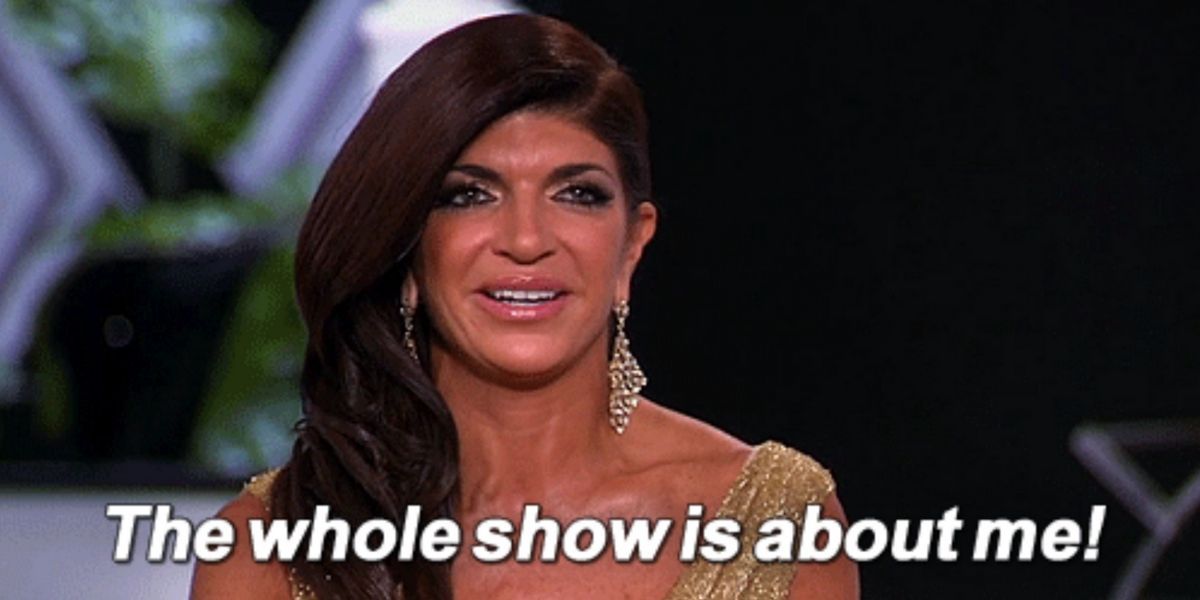 Teresa Giudice has some of the harshest burns on RHONJ. As one of the few Housewives who has been a part of the series from the start, Teresa is definitely a favorite of Andy's. At this point in their friendship, the "Bravolebrity" views Teresa as a colleague. Fans have long suspected Andy's allegiance to Teresa, since she has gotten into countless confrontations, and isn't necessarily reprimanded the same way that others are.
Andy has also been a part of some of Teresa's most important moments. He's shared a lot with her. From prison to births to marrying Louie Ruelas, he's been there, and it would take a lot to tear them apart.
Related: RHONJ: Why Luis Is Accused Of Buying Teresa's Daughters Fake Cartier
RHOA: "House of Shade And Dust."
Season 9, Episode 1, The Real Housewives of Atlanta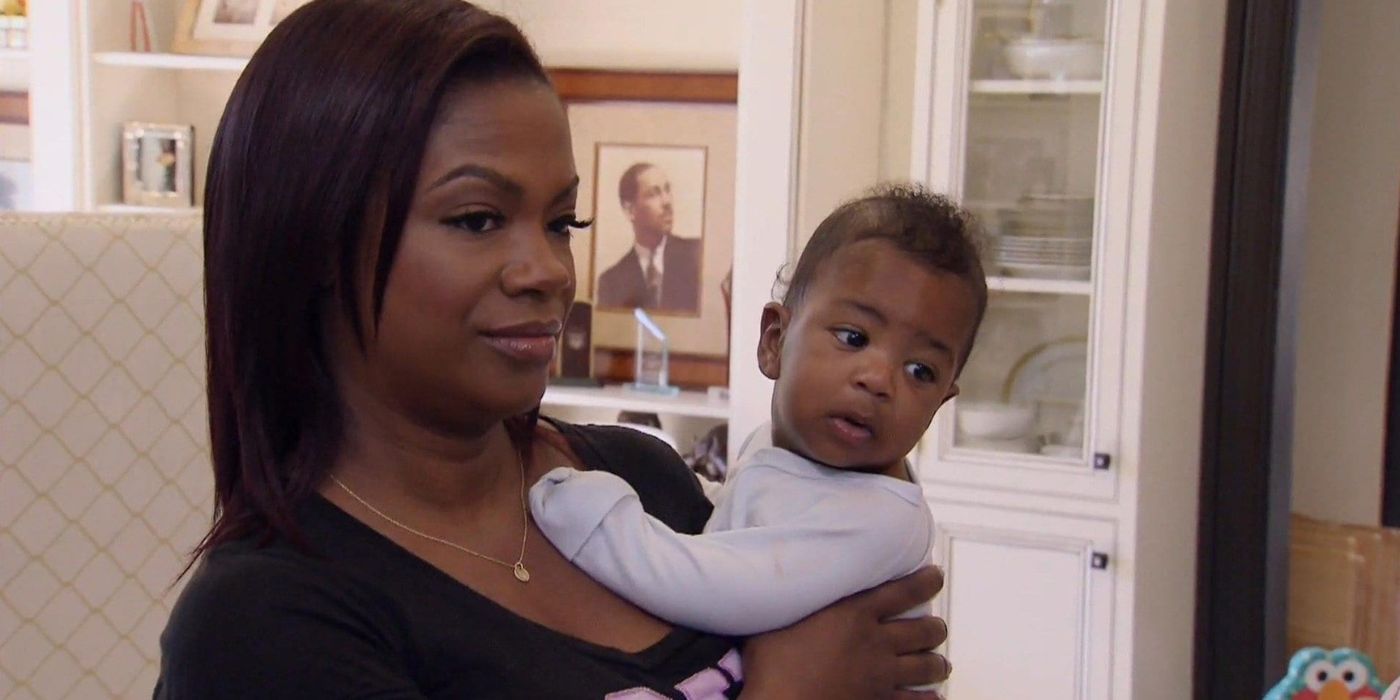 The Real Housewives of Atlanta season 9 set up the season. Storylines revolved around Kenya Moore and Sheree Whitfield's houses, Cynthia's failing marriage, and Phaedra's dating possibilities. In this episode, Kenya had her house-warming party, which started out nicely until Porsha showed up uninvited. For a premiere, a lot happened in this episode, which could be why Andy chose it as one of his favorites.
Kenya said some quotes that perfectly summed up her personality in this episode, and the statements are hilarious and raw. Kenya and Andy haven't always seen eye to eye at reunions, but viewers can't deny that she makes amazing reality TV. She helped to create one of Andy's favorite episodes.
RHOC: "The Cold War"
Season 8, Episode 14, The Real Housewives of Orange County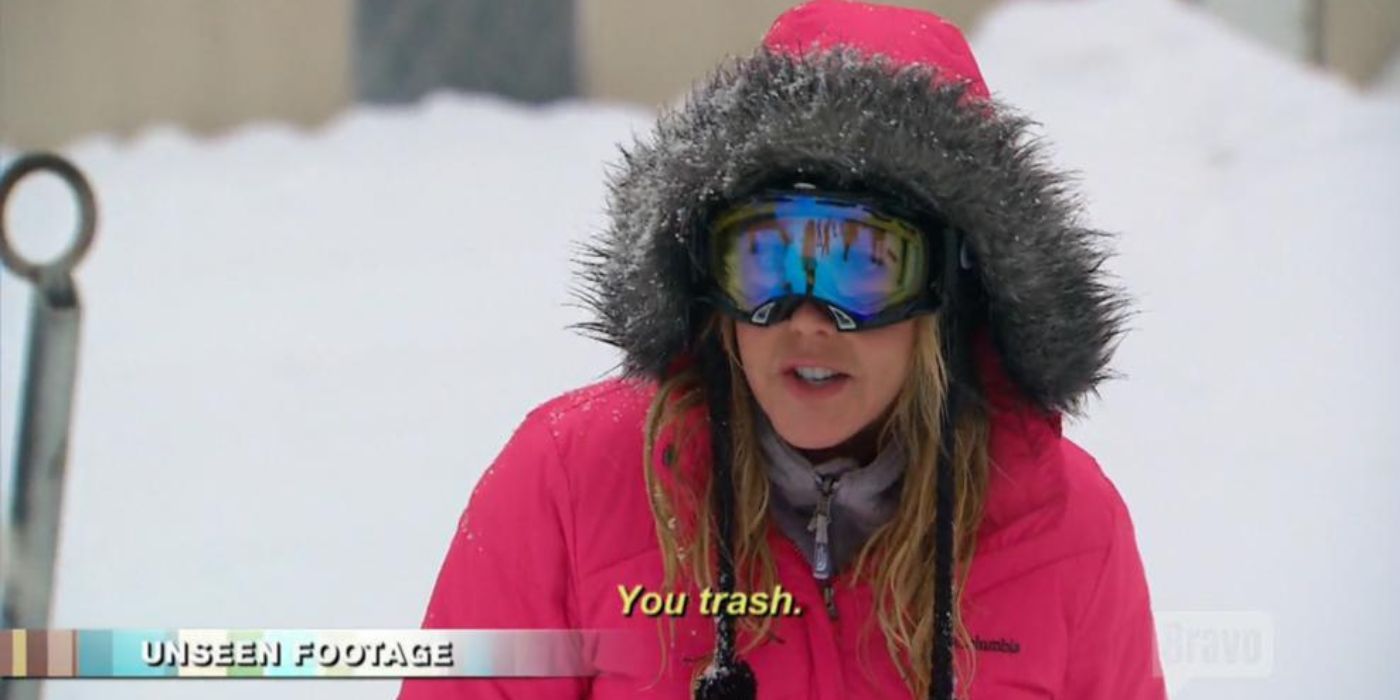 Another episode on Andy's favorites list was The Real Housewives of Orange County's "The Cold War." This season 8 episode had everything. It featured tears, screaming, and laughable moments.
When the women traveled to Whistler, Canada for some skiing, former Housewife Lauri Peterson wreaked havoc, by dropping the rumor that Vicki had a threesome. Vicki denied the accusation, but not without uttering some iconic words. After all, a mad Vicki makes for great TV. This wasn't one of RHOC's best vacations, but it was one of the more entertaining, according to Andy.
RHUGT: "Stormy Waters"
Season 1, Episode 5, The Real Housewives Ultimate Girls Trip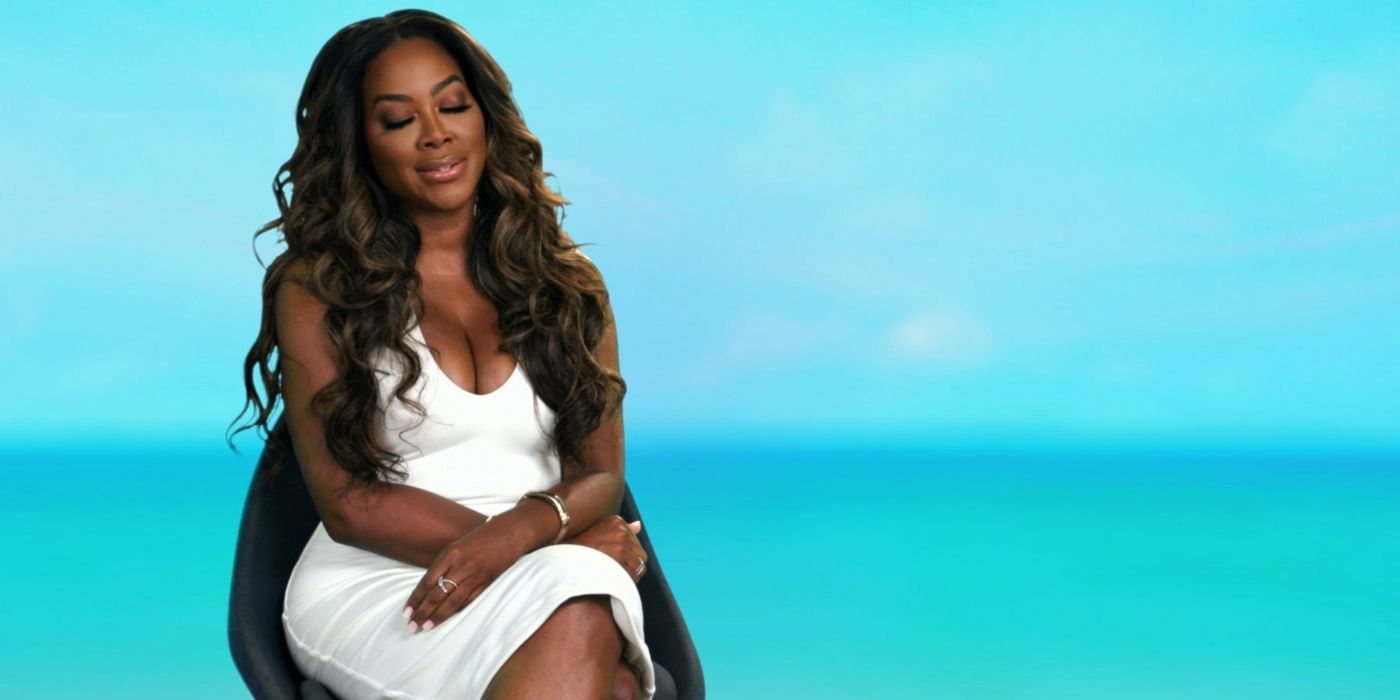 In the first season of the spinoff The Real Housewives Ultimate Girls Trip, Kenya set up a yacht date, so the women could relax. However, the day was anything but relaxing. That's because controversial Ramona Singer made a dig about Luann's love life.
Luann was insulted by the names Ramona called her. An all-out screaming match unfolded. Considering it's one of the initial arguments in the first season of a successful spinoff, it's easy to see Andy likes this episode.
Related: What RHUGT Season 3 Needs To Bring From The First 2 Seasons
RHOP: "Meet The Press"
Season 3, Episode 2, The Real Housewives of Potomac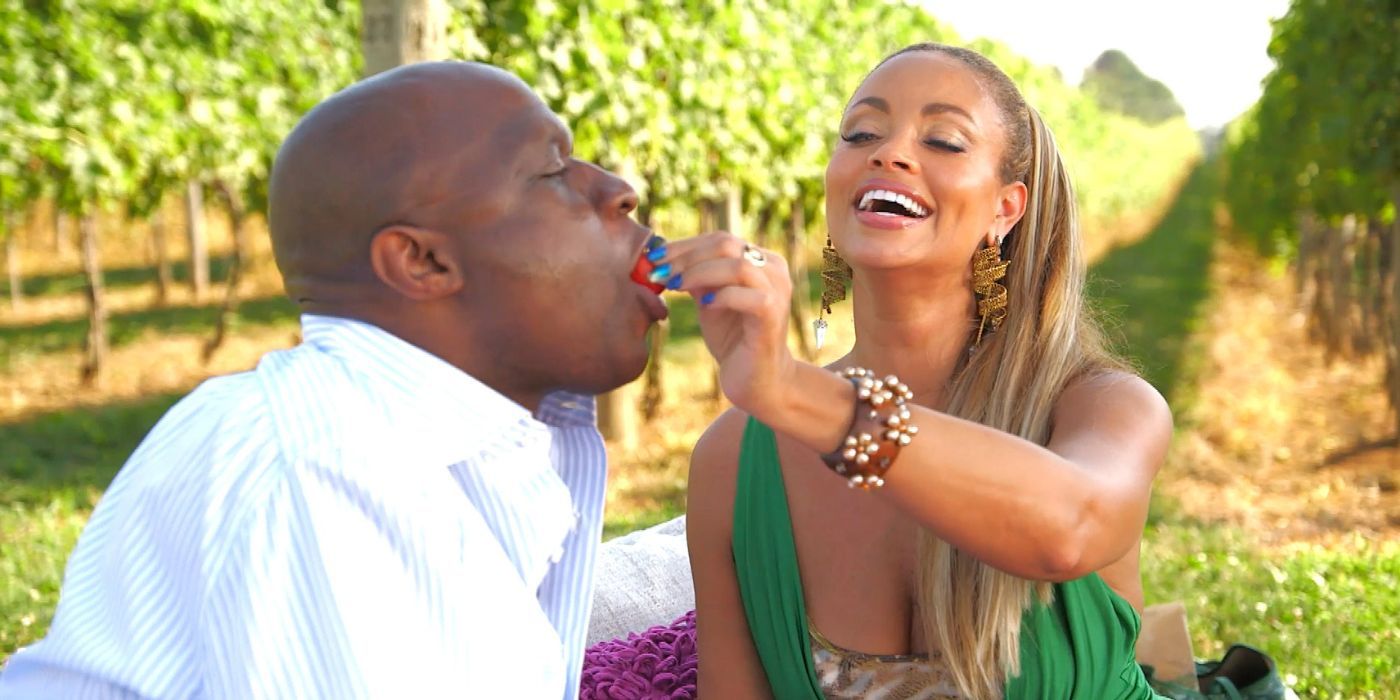 Karen Huger's press conference was featured on The Real Housewives of Potomac's "Meet the Press," and it was funny. The event was held to discuss the rumors surrounding her husband's finances, but there was no press. She gave all the women pencils and paper to take notes, but when women like Ashley Darby started note-taking, Karen was bothered by her.
Because of the women's reactions to how extra Karen was, this episode became more entertaining than it originally should have been. After all, such sensitive information was being shared. On Andy's list, this episode came in at number 6.
More: Who Really Brought Karen Huger Onto The Real Housewives of Potomac
Sources: The Hollywood Reporter, Cheatsheet