Alexi Hawley Interview: The Recruit
Warning! Spoilers for The Recruit season 1.Alexi Hawley, known for shows Rookie and Rookie: Feds, is dipping his toes in the CIA with his new Netflix espionage show The Recruit. Starring Noah Centineo as Owen Hendricks, The Recruit follows Owen as he joins the CIA as a lawyer. Naturally, things get out of hand quite quickly as Max Meladze (Laura Haddock) threatens to expose the agency unless they exonerate her of her crimes.
This threat begins Owen's transition from a mere lawyer to an agent involved in an international conspiracy. Centineo, who recently starred as Atom Smasher in Black Adam, gets to show off more of his action chops while retaining the charm audiences have come to love from him. Haddock, on the other hand, plays a no-holds-barred spy in The Recruit, leading to an explosive ending that leaves the door wide open for a second season.
Related: Noah Centineo Is An Amateur James Bond In Netflix's The Recruit Trailer
Ahead of the premiere of The Recruit, Screen Rant sat down with Hawley to discuss the show, including casting Centineo, how his Rookie shows influenced The Recruit, and that cliffhanger ending.
Alexi Hawley On The Recruit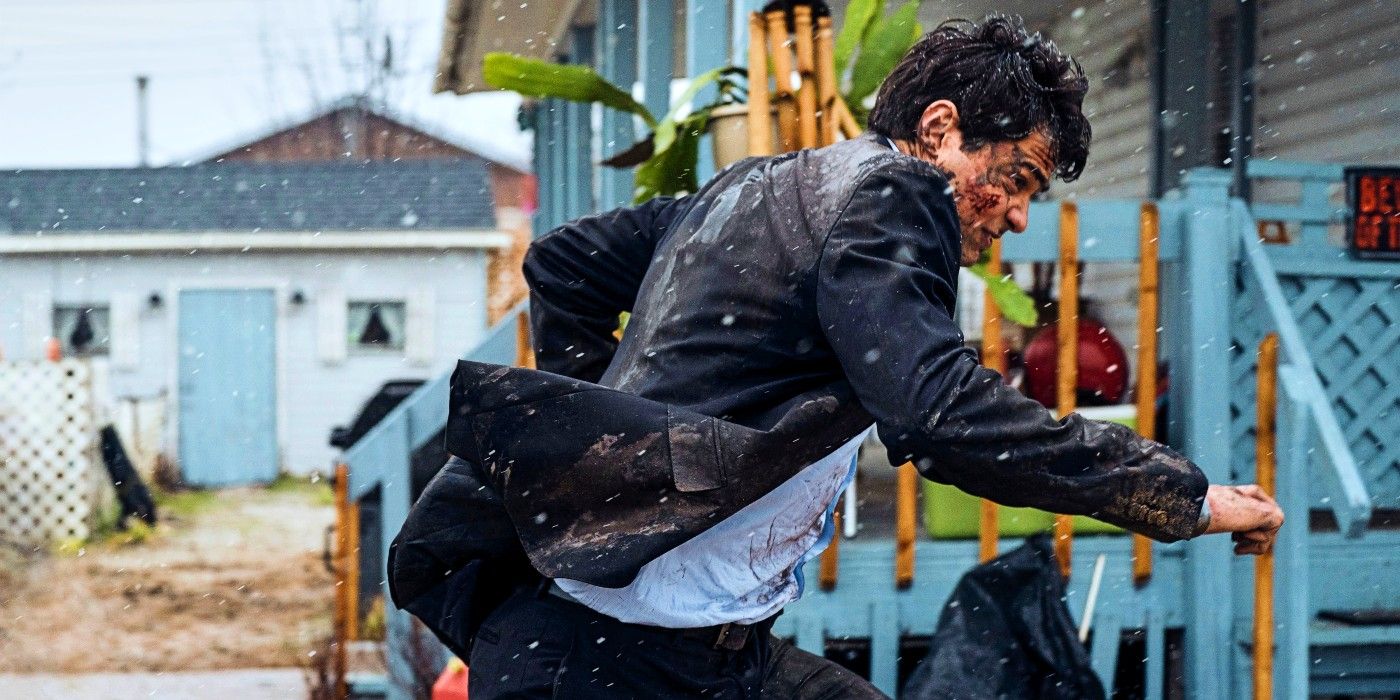 Screen Rant: The Recruit is such a fun show. How has your work on The Rookie and The Rookie Feds led you here and what did you learn on those shows that you brought to The Recruit?
Alexi Hawley: As a writer, I kind of do everything tonally. It's what I love to do. I want audiences to go on a ride. I want it to be a show they look forward to watching, which, to me, means everything. It means you want to be funny, you want it to be serious, you want it to have high stakes, but yet be accessible. And so that definitely is what I wanted to bring to The Recruit. And just that sort of sense of fun adventure.
Noah is so great in this role. He brings that humor, he brings that seriousness. How did you cast him? Did you write the role with him in mind?
Alexi Hawley: I didn't write it with him in mind, but he came on board before we took it to Netflix to sell it to them. And he just could not have been the more perfect choice for that role. Like he just is this character. And it was a bit of the universe aligning, which sadly, almost never does in Hollywood. Your dream actor is usually unavailable because they're great, and they're busy, but the stars aligned and we got him on board. He could not have been more passionate from the very beginning about the project, which is great.
I want to ask you about that ending a little bit because those last five minutes were wild. Max says something to Karolina and my screeners didn't reveal what was said in the captions. Is that intentionally being hidden? Can you reveal what was said?
Alexi Hawley: It's not a secret. I mean, she calls her my angel, but she does it in Russian. We went big on that ending, but it felt really earned. At the end of the day, we've been setting that up the whole time. You wanted it to be powerful, and you wanted it to be unexpected, but also completely organic to where we've been going the whole season.
Can we see Max in a potential season 2? I know you can't really spoil her fate, but the bullet sure landed in a curious position.
Alexi Hawley: I will spoil nothing.
For Owen, is there anything you can tease about his next steps for him in future episodes because right before he gets kidnapped, his talk with Sarah gets interrupted? What could we potentially see him up to in the next season?
Alexi Hawley: I think the impact of what he's been through needs to be dealt with. He's going to be going through stuff. It was really important to us as a show that – he's not an action hero. He doesn't pick up a gun until the end. And then he's incredibly affected by what happens. And so we got to carry that forward at the same time. We don't want to lose the fun of the show or the character because he is a guy who always runs toward danger. He is a guy who always jumps to the deep end to see if he can get out. And so that carries through as well. It's just now he's dealing with some reality, which is super real. So the question is, does he deal with it, or does he suppress it?
About The Recruit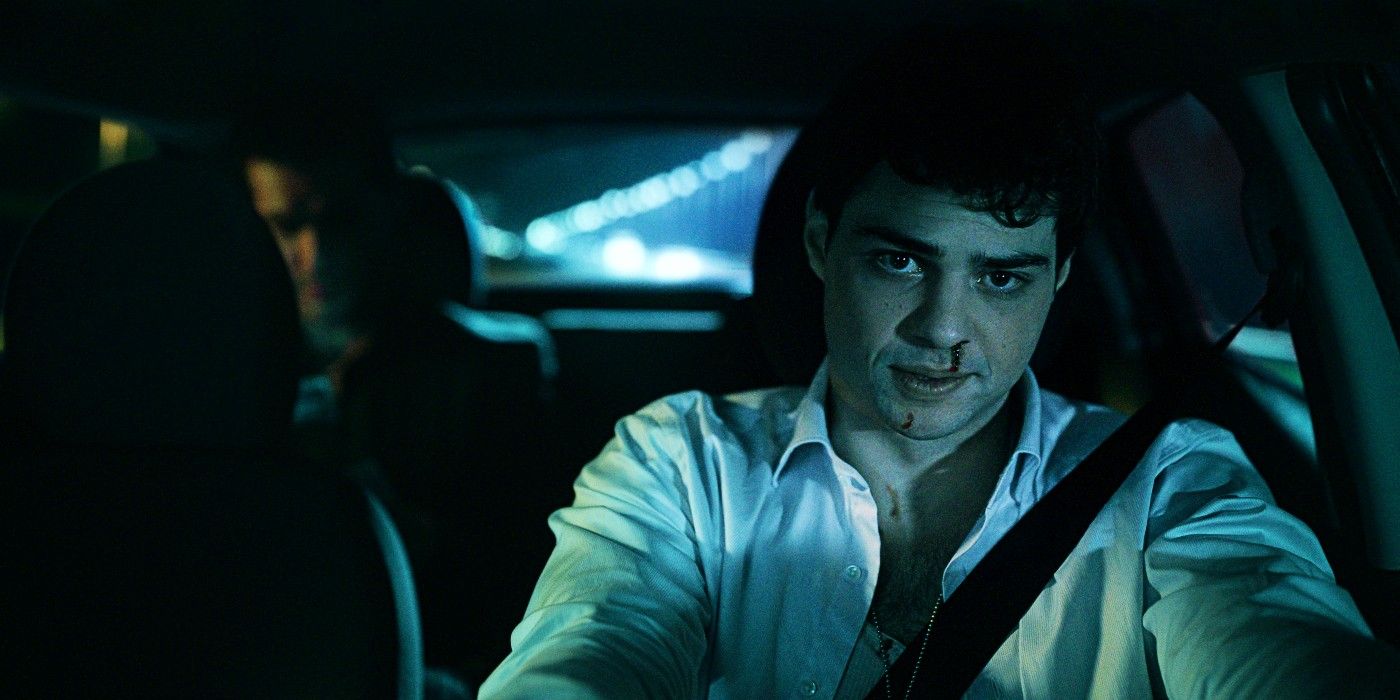 The Recruit centers around Owen Hendricks (Noah Centineo), a young CIA lawyer whose first week on the job turns upside down when he discovers a threatening letter by former asset Max Meladze (Laura Haddock), who plans to expose the agency unless they exonerate her of a serious crime. Owen quickly becomes entangled in a dangerous and often absurd world of power politics and mischievous players, as he travels the world in hopes of completing his assignment and making a mark at the CIA.
Check out our other Recruit interview here:
Next: Noah Centineo Movies & Shows: Where You Know The Fosters Star
The Recruit is now streaming on Netflix.