AEW Might Finally Be A Fixing Fatal Flaw That Held It Back In 2022
AEW's audience has been stagnant in 2022 because the product has been too. As the year comes to a close, homegrown talent is taking center stage.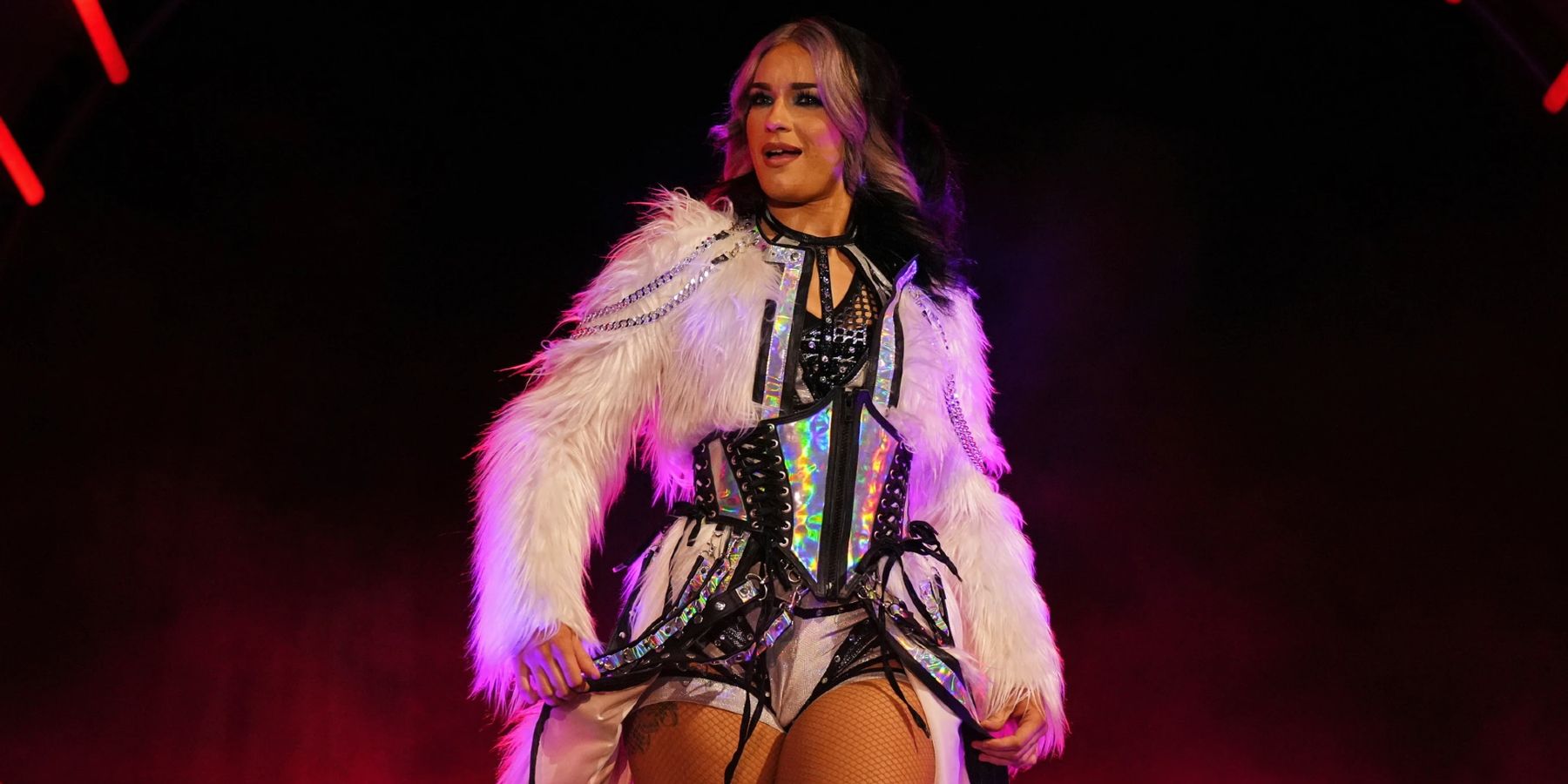 After a year of pushing ex-WWE wrestlers to the moon, All Elite Wrestling seems to have finally figured out the key to its growth as a professional wrestling brand. Throughout 2022, Tony Khan's promotion started to remind old head wrestling fans of WCW during the Monday Night Wars or TNA, when it tried to go toe-to-toe with WWE. That's because, seemingly on a bi-weekly basis, AEW rolled out the red carpet for a talent who didn't work out for the other promotion. Time and time again, All Elite fans were told to get excited about ex-WWE wrestlers, who were consistently hijacking the spotlight away from homegrown talent.
Being an ex-WWE performer doesn't make a wrestler bad, but there is an opportunity cost to flooding programming with them in hopes that their name recognition drives ratings. Instead of building homegrown stars and allowing them to work their way up the marquee, AEW tried to cut corners by bringing in already-established names. This approach backfired severely, especially once Khan purchased ROH and tried to shoehorn Ring of Honor angles onto Dynamite every week. The weekly television shows became bloated, hard to keep track of, and, worst of all, failed to grow the core audience. Adding Jon Moxley, Chris Jericho, and Bryan Danielson were no-brainers, but the midcard has now been jammed up by aging veterans who need help moving the needle for the company. Over the last few weeks, AEW has shows signs that its finally figured out this fatal flaw and is working to move against it.
Related: With The Bloodline, WWE Is Repeating A Brutal NWO-In-WCW Mistake
Ricky Starks & MJF Shine In Elevated Roles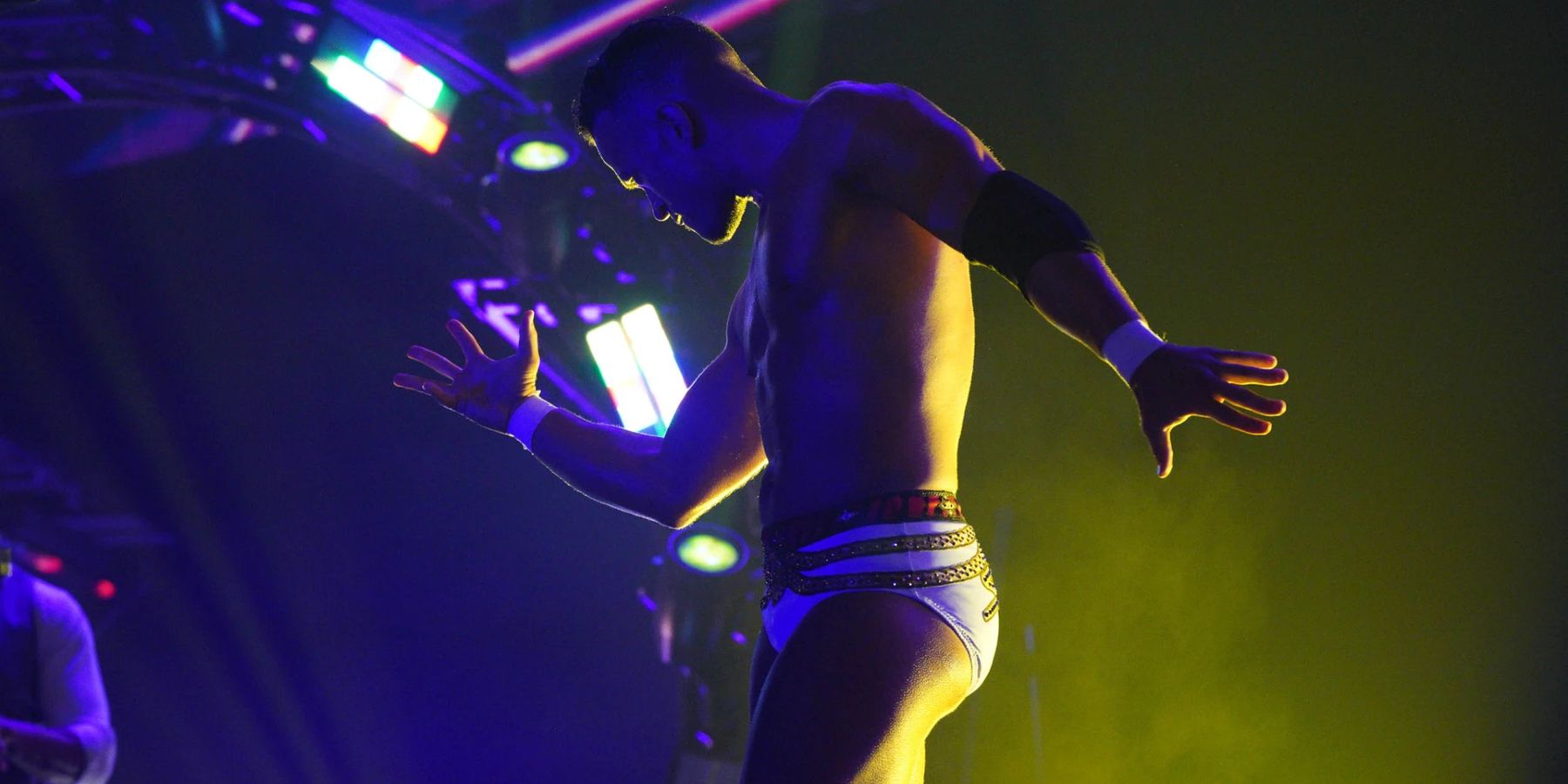 There's no denying that AEW had a challenging spring and summer. Khan had a lot of eggs in the baskets of CM Punk and The Elite. Once those talents weren't available following the absurd events of All Out, there was suddenly a massive hole in the company's heart. There were reports of backstage fistfights every few weeks, and multiple talents were reportedly unhappy as Triple H assumed control of WWE. However, those dark times might eventually pay off in spades for All Elite Wrestling, as it cracked the door for Ricky Starks and MJF to work higher up the card.
Khan's approach with these two have been very touch and go. Starks had his feud with Powerhouse Hobbs, but the payoff there fell a bit short. AEW loves its tournaments, but they rarely set up rivalries or result in a meaningful push. The brackets are there to force meaning onto the matches and little else. The recent AEW World Championship eliminator tournament was different, though. Ricky Starks won that and looked like a million bucks while doing so. There was a cohesive story, and once he got the opportunity to have a promo war with MJF, he didn't disappoint. Starks lost his fight against MJF for the world title, but AEW made a new star in the process. More importantly, Ricky Starks didn't vanish from television for three weeks following that loss, giving fans something to invest in every week. That's how Khan can create his stars and draws, and it's working with Starks.
MJF has been one of pro wrestling's most promising blue chippers for more than a year. There's a difference between having potential and being AEW World Champion, though. The Salt of the Earth has taken the title opportunity and ran with it, primarily relying on himself to get his angles over with the crowd. As he likes to say, all he does is hit home runs, and that hasn't stopped now that he's reached the top of the mountain. His upcoming feud with Bryan Danielson should be outstanding, especially if MJF somehow finds a way to come out on top. It's easy to forget now, but MJF was so disgruntled by how AEW treated him that he took his ball and went home for most of the summer.
Jamie Hayter & Britt Baker Are Pillars For Women's Division
Quarter hours aren't the end all be all, but they still matter. There's a huge lesson to be taken away from the December 21 episode of Dynamite: fans will tune in if a star who's gotten themselves over organically is in the main event. When The Elite took on Death Triangle for the fifth match in a highly predictable best-of-seven series, 11 percent of the audience flipped the station. When Jamie Hayter took on Hikaru Shida in the main event, Dynamite had one of its biggest ratings pop of Q4.
AEW needs a steady women's division to compete in the modern wrestling landscape. There's no excuse for the four-minute matches and lack of storylines outside the main one running. Britt Baker established herself as a star for the company last year, but it felt like she was doing a lot of the heavy lifting herself—especially on the mic and with character work. Jamie Hayter has gotten over organically, giving Khan another homegrown star to tap into as 2023 rolls around.
An attempt was made to make All Elite Wrestling the home of misfit ex-WWE wrestlers and a handful of up-and-coming stars. That recipe has prevented Dynamite from growing, and the show rarely cracks one million viewers at this point. Rampage is in bad enough shape that there's reason to be concerned with the show's future as WBD remains in aggressive cost-cutting mode. There isn't another CM Punk interest spike coming. AEW must rely on the talent it was built on in the first place. More development for homegrown stars like Starks, MJF, and Hayter moving forward would be a boon for the company and would eventually lead to growth as fans start to feel like they're missing out on something they haven't seen before.
Next: Why AEW Fans Should Give Mogul Affiliates A Chance Despite Rocky Debut