90 Day Fiancé's Jasmine Reveals 15-Lb Weight Loss In Before & After Pics
90 Day Fiancé star Jasmine Pineda looks different in her new Instagram photos. The Panamanian cast member shares details of her weight loss journey.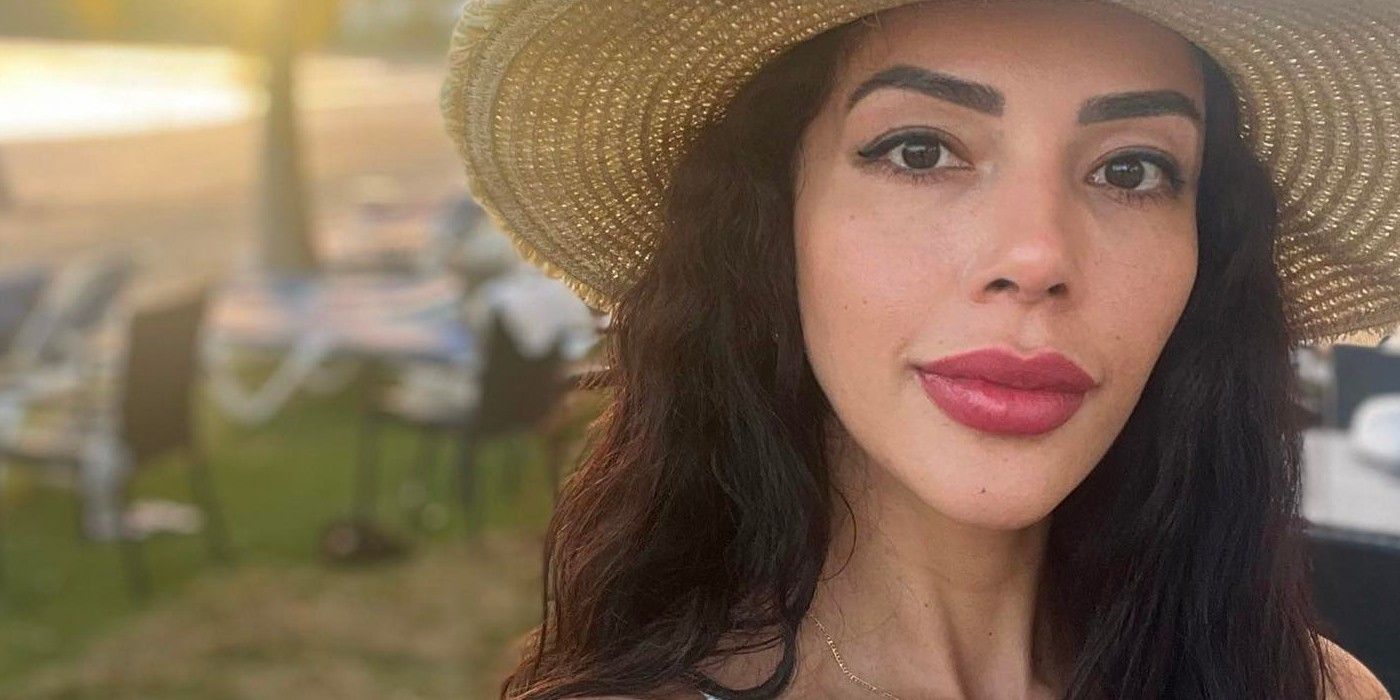 Former 90 Day Fiancé star Jasmine Pineda has dropped almost 15 pounds and is now telling fans her weight loss secret. The 36-year-old Panama native started dating 51-year-old Gino Palazzolo from Michigan after meeting him online, and the couple starred in 90 Day Fiancé: Before the 90 Days season 5, which documented their chaotic relationship. Jasmine and Gino almost split but ended up engaged by the time the show reached the Tell-All stage. Along with their unusual love story, what impressed fans were Jasmine's honesty and one-liners, such as her being vegan but loving Gino's "meat."
90 Day Fiancé celeb Jasmine's social media content is just as entertaining as her on-screen personality. She even has two Instagram accounts to document her life. The Panamanian woman gets a lot of questions about things such as her plastic surgery, fillers, diet, and her fitness, and Jasmine decided to address those recently. Jasmine posted a photo collage of her before and after pictures, one taken in July 2022, and the other in December 2022. "This was at my heaviest 134 pounds," Jasmine added. She wrote she is now 119 pounds, which is her "ideal" weight, according to Jasmine. It took Jasmine four months to get back into shape. 90 Day Fiancé's Jasmine took the decision to lose weight in August on her birthday.
Related: 90 Day Fiancé: Times When Fans Wanted Jasmine To Leave Gino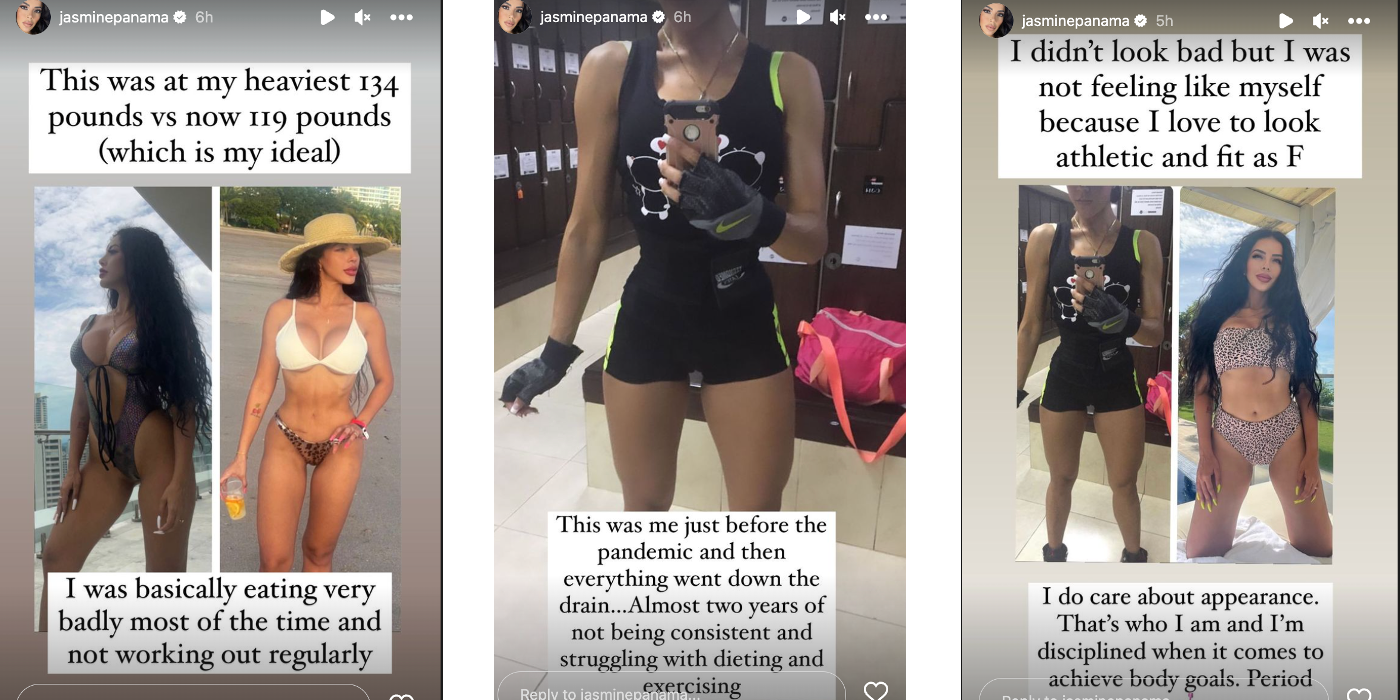 90 Day Fiancé Star Jasmine Tells How She Lost Weight Quickly
"I was basically eating very badly most of the time," Jasmine admitted. She was also not working out regularly. Jasmine used to be fit just before the pandemic, but her efforts went down the drain from two years of not being consistent and struggling with dieting and exercising. Jasmine shared a video of herself lifting weights calling it "the key" to her fitness transformation. Jasmine doesn't restrict herself and doesn't track her calories, but she tries to eat in a more intuitive way that is also consistent. When it comes to choosing food, 90 Day Fiancé cast member Jasmine looks for food that will nourish her body. "But if I want a burger, I eat a burger, no regrets" Jasmine confessed. Jasmine believes in being consistent and wants her fans to keep most of their meals healthy.
Jasmine gets flak from certain followers for showing off her body on Instagram. But at the same time, Jasmine flaunts it because she's spent years trying to get the body she loves by investing hours in the gym, and a bit of help from cosmetic procedures and plastic surgery. Jasmine has nothing to hide. She's spoken about every kind of work she's gotten done at length with her followers, starting from 90 Day Fiancé star Jasmine's breast implants, and her huge lips, to how much she's paid for each of them. Jasmine doesn't seem to care about any criticism as long as she receives love from the right audience.
Several 90 Day Fiancé viewers have admitted they miss watching Jasmine on TV. It was in April that fans last saw Jasmine on Before the 90 Days, so perhaps they expected her and Gino to return via a new spin-off or the OG show in the last year. While the couple has dropped several hints at them filming for something, nothing has been revealed yet. Jasmine also recently claimed she's not interested in leaving her country. But like all cast members, Jasmine also keeps a few juicy secrets from fans, which, unlike her weight loss hacks, will only be revealed once she comes back to TLC.
More: 90 Day Fiancé: How Jasmine Was Making $3000 Per Month At Her Panama Job
Source: Jasmine Pineda/Instagram, Jasmine Pineda/Instagram