5 Karate Kid Spinoffs We Want After Cobra Kai Season 6
Cobra Kai season 6 will be the end of the show, but there are plenty of Karate Kid spinoffs that can happen after. The now-hit series that continued Daniel LaRusso and Johnny Lawrence's rivalry decades after The Karate Kid is officially coming to an end. After moving to Netflix for the more recent seasons, including Cobra Kai season 5, it was officially announced that the upcoming sixth season will be the last. Cobra Kai ending with season 6 means there is one more opportunity for the series to expand the main story of the franchise. However, that does not mean that this will be the end of the Karate Kid universe.
There have long been discussions about Cobra Kai spinoffs happening once the main show ended. The main series creators have been very open about their interest in making more content set in the Karate Kid franchise. While Sony is planning a new Karate Kid movie, Netflix and the Cobra Kai team seem to already be thinking about what to do next. This could mean that Cobra Kai season 6 ending is partially tied to the desire to make some of these spinoffs a reality. There have been no confirmations about what Cobra Kai spinoffs are in consideration, but there are plenty of exciting possibilities.
Related: Cobra Kai's S6 Setup Is A Perfect Opportunity For Julie Pierce's Return
5
Julie Pierce's Cobra Kai Season 6 Return Could Set Up Her Spinoff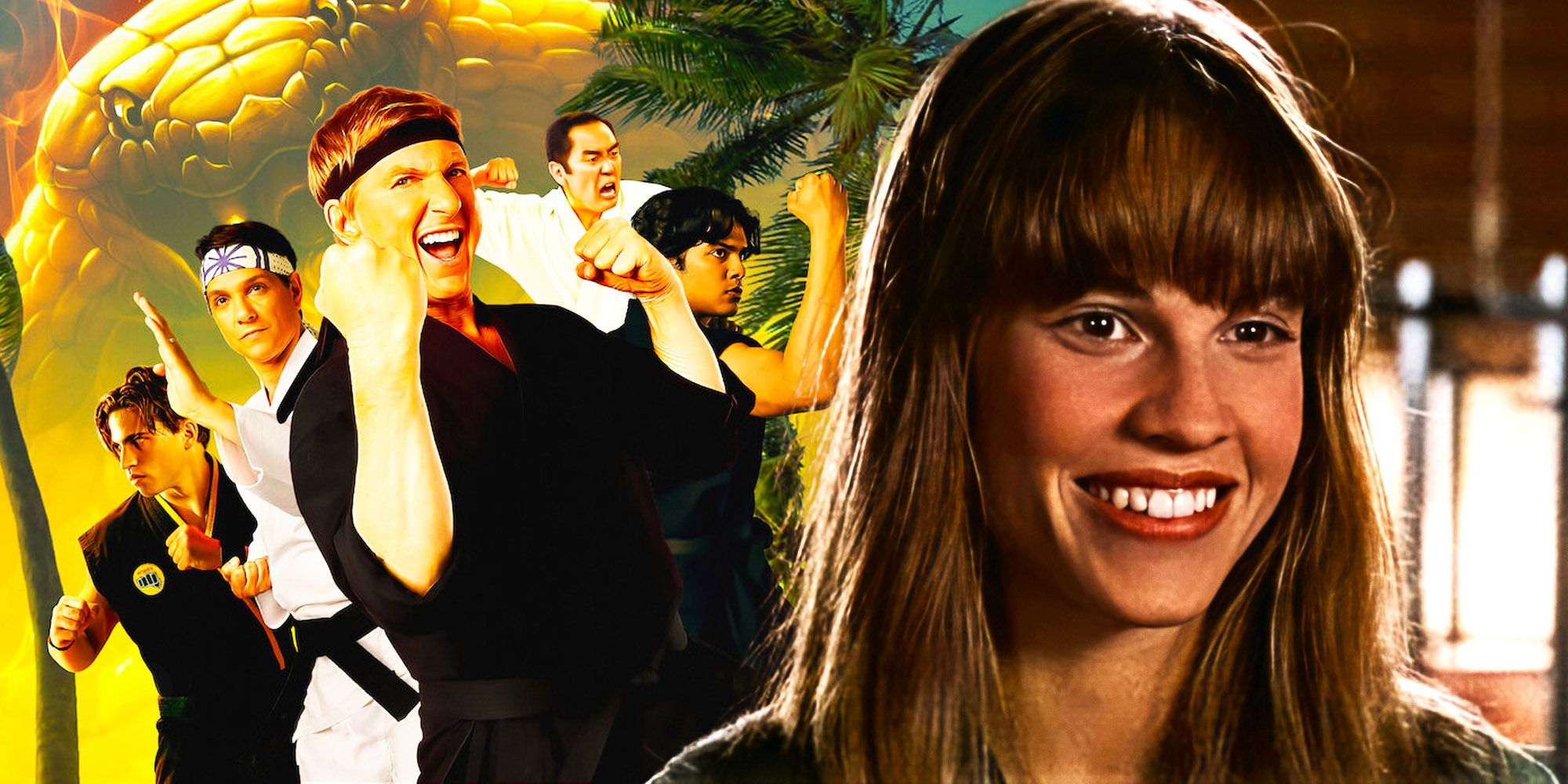 It is possible the next Karate Kid spinoff follows Julie Pierce after a potential appearance in Cobra Kai season 6. Hilary Swank's character from The Next Karate Kid is the second student of Mr. Miyagi, so her being the star of the next spinoff could make some sense. Daniel LaRusso's life has been thoroughly explored in the years after he and Miyagi trained together thanks to Cobra Kai. However, what happened to Julie Pierce after Karate Kid 4 is not known. The Cobra Kai team has repeatedly expressed interest in using the character, so season 6 could be the place where she returns to set up her spinoff.
Just as Cobra Kai has been responsible for improving the original Karate Kid trilogy, a new spinoff show about Julie Pierce could do the same to help reclaim The Next Karate Kid. It would be an opportunity to explore an entirely different section of the franchise and bring back many other characters who were connected to Julie's story. This Karate Kid spinoff would need to differentiate itself from repeating a similar story to Cobra Kai about a Miyagi student who is drawn back into the fighting world as an adult. But, showing more of her life is certainly something worth doing after Cobra Kai season 6 ends.
4
A Miyagi Prequel Show Would Be Perfect After Cobra Kai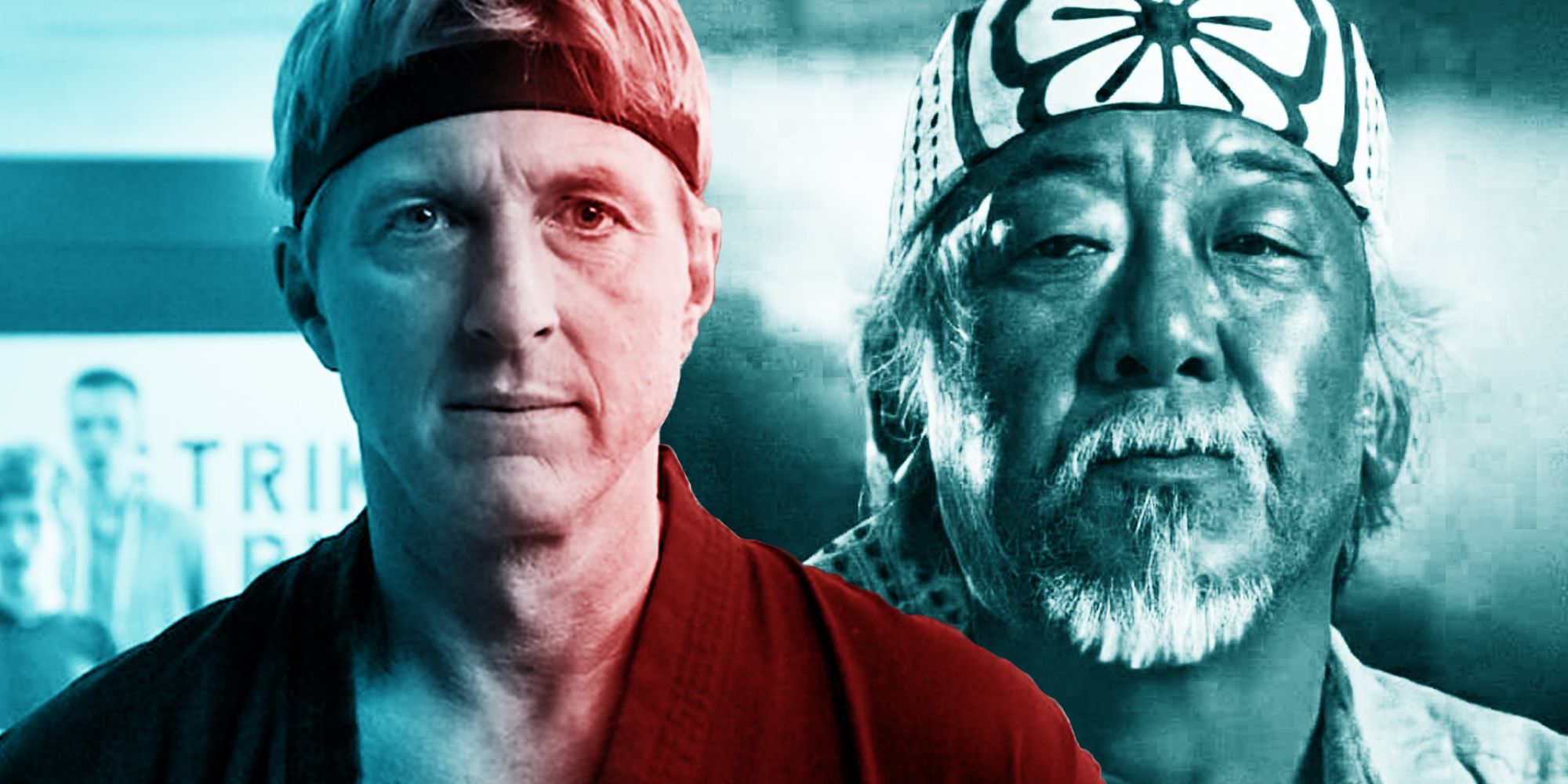 One exciting Karate Kid spinoff show possibility is not a Cobra Kai spinoff but rather a prequel to the entire franchise. Pat Morita's iconic portrayal will be difficult to match, but showcasing more of his life would be the perfect follow-up to Cobra Kai. After exploring the history of Cobra Kai and bringing the dojo back to prominence, it would only make sense for the same to happen on Miyagi-do's side of the story. This could mean going back to Mr. Miyagi's younger days in Okinawa and watching his origin as he is trained in martial arts, falls in love, and joins the military. Even Ralph Macchio is on board.
Putting the focus of a Karate Kid spinoff on Mr. Miyagi is an appealing direction for the franchise to go. With a setting in the 1930s and 1940s, a Miyagi prequel show would be extremely different from the type of series that Cobra Kai is. It surely would have some of the big action scenes that the sequel series is known for. Still, a deeper focus on Miyagi's life and the heartbreaking events that occurred when he was a young man would be a refreshing change of pace from the modern teenage stories of Cobra Kai. It also still holds the ability to expand the franchise's mythology.
Related: It's Incredible That Johnny Knows & Respects Miyagi-Do History
3
Cobra Kai's Ending Can Set Up A Chozen Spinoff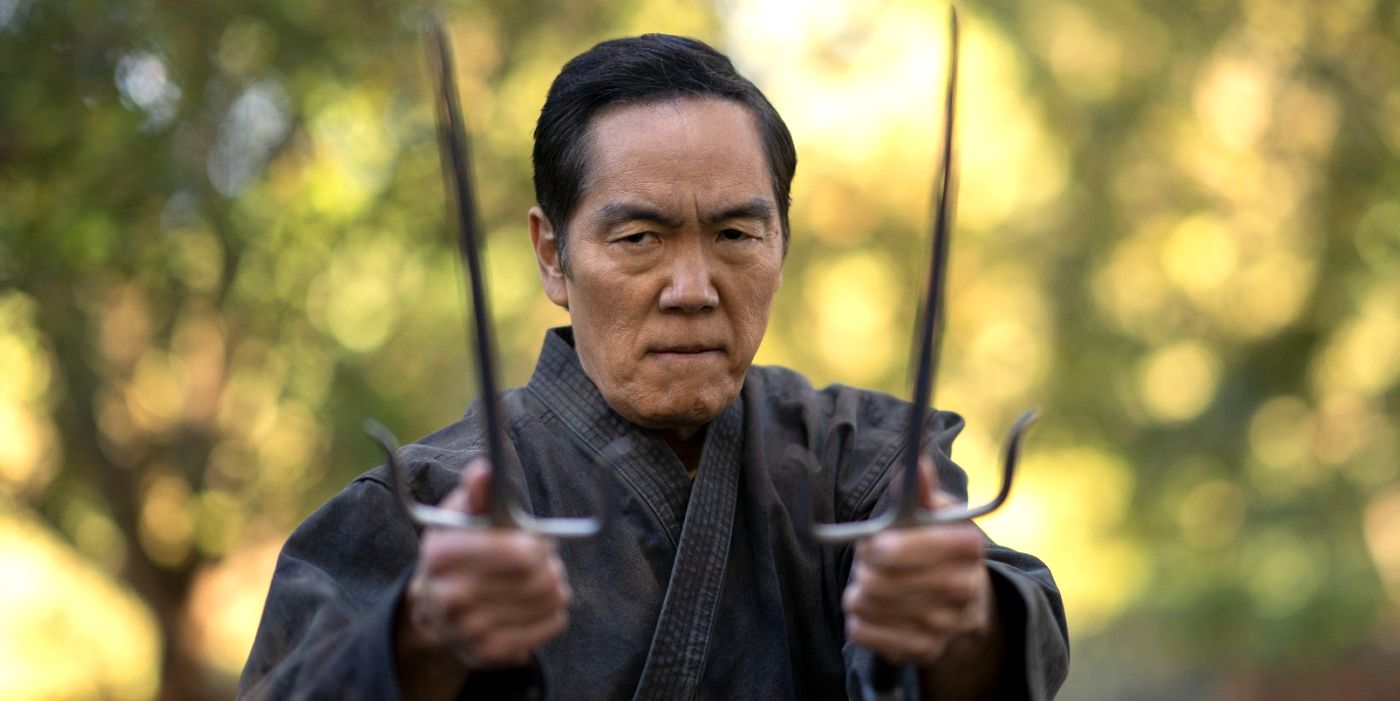 Another Karate Kid spinoff that could come after Cobra Kai season 6's ending is a Chozen series. Yuji Okumoto returned as his character from The Karate Kid Part II at long last during Cobra Kai season 3. The one-time enemy of Daniel LaRusso has now returned to become a huge ally for him and Johnny Lawrence, which has helped make him a fan-favorite character. While Cobra Kai season 5 severely injured the Miyagi-do master, Chozen should make a full recovery during the sixth season and could be put in a position to headline a spinoff.
A Chozen Karate Kid spinoff after Cobra Kai could be a great opportunity to take the franchise back to Okinawa in a bigger way. While the series included a brief trip there for Daniel, Chozen could return home after Cobra Kai season 6 ends. The show could revolve around him taking what he learned from his time with Daniel LaRusso and Johnny Lawrence and applying new lessons to his Miyagi-do students in Okinawa. The series can also build on Chozen's confession in Cobra Kai season 5 that he is in love with Kumiko and show him pursuing a romantic relationship with her at long last.
2
Hawk Should Lead A Cobra Kai Spinoff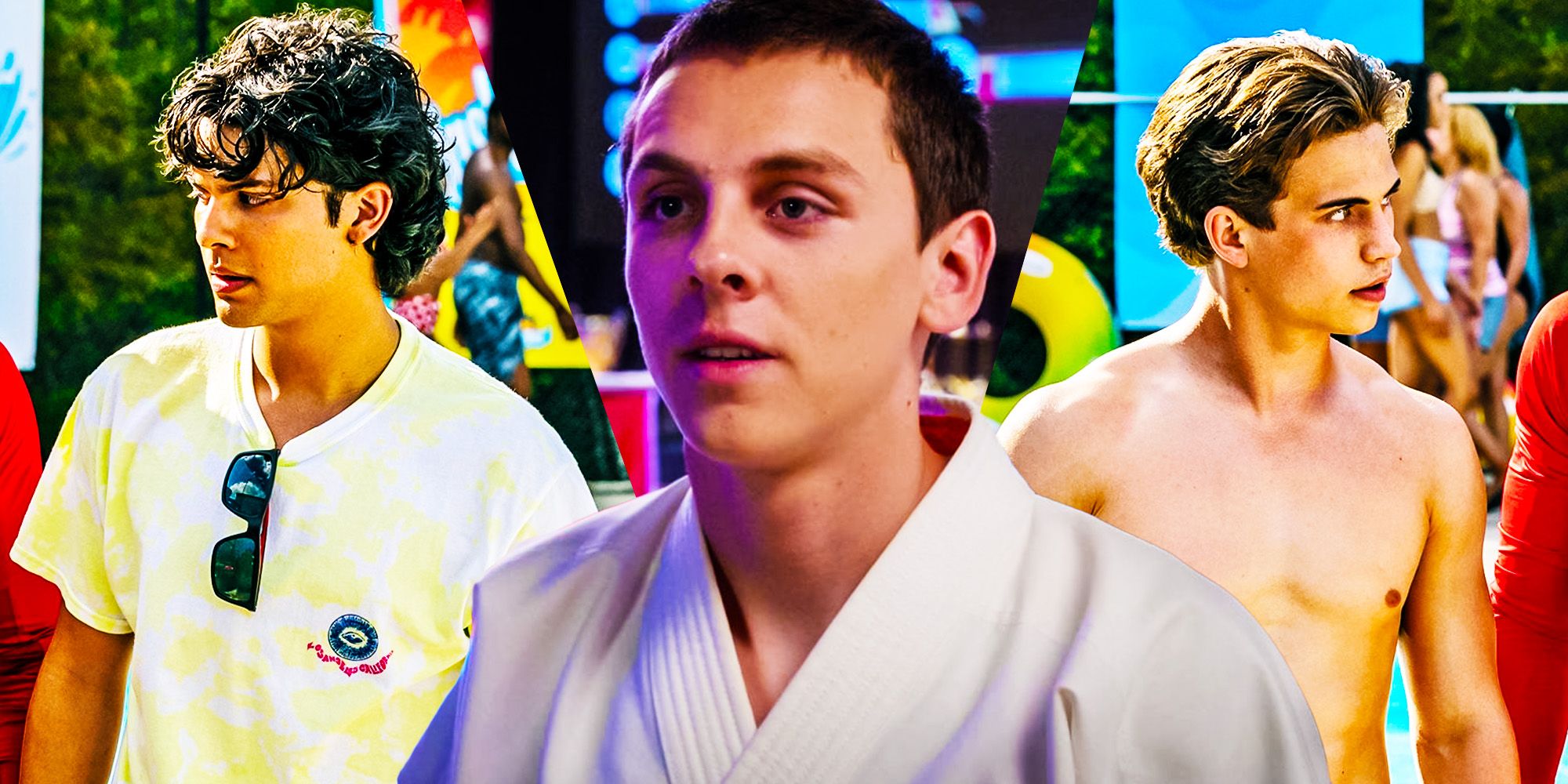 The next Karate Kid show could also be a more direct Cobra Kai spinoff that follows Eli a.k.a. Hawk after season 6. He has always been a key character in the main series, as evidenced by him winning the All Valley Karate Tournament in season 4. For as much as Eli has accomplished and changed over the course of Cobra Kai, it is also true that he is the third main male character on the show behind Miguel Diaz and Robby Keene. A Hawk spinoff after Cobra Kai season 6 could be an opportunity to finally give the All Valley champion a chance to be the star and further explore his background and lifestyle.
There are plenty of paths for a Hawk Cobra Kai spinoff show to go down, including potentially following him and others as they graduate high school and take their karate drama to college. This is far from what Hawk actor Jacob Bertrand wants to happen, as he's pitched an idea for a very different spinoff. The actor told PopCulture he wants a Hawk spinoff where he teams up with John Kreese to run the prison after Eli is arrested for killing someone in Cobra Kai season 6. Even Bertrand admits this will not happen, though, so a college-based Karate Kid spinoff show would be a change of pace.
Related: Cobra Kai Season 6 Can Explore 1 Unlikely Friendship
1
Cobra Kai Season 6's Sekai Taikai Can Introduce A New Dojo Spinoff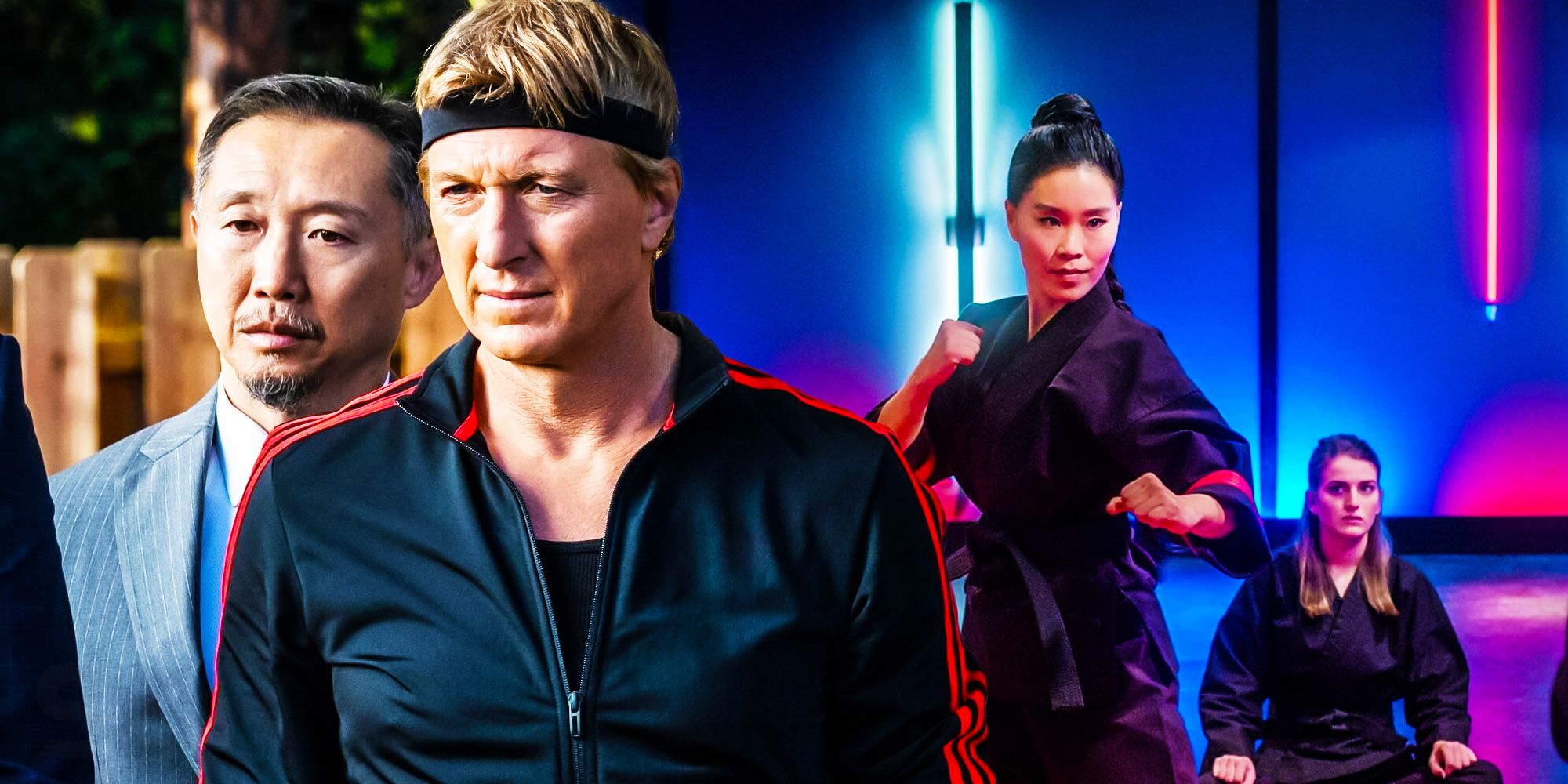 The actual Karate Kid spinoff show that might come after Cobra Kai ends might be based on characters that are not yet introduced to. Season 6 is going to revolve heavily around the Sekai Taikai world tournament that Cobra Kai and whatever Daniel and Johnny's new dojo is called take part in. While those dojos will be at the center of Cobra Kai season 6 most likely, other dojos will partake in the tournament. This could mean that the show introduces one in a prominent role to set up a spinoff following a different dojo that exists within the Karate Kid franchise but is not directly tied to the Miyagi-verse.
Predicting what this new Karate Kid spinoff would look like is practically impossible if it does follow a dojo and characters that are not yet introduced. Still, the idea of moving the franchise well beyond the characters from the original movie trilogy and the main Cobra Kai kids could be appealing. It would have complete freedom to take its story and characters in any direction. Meanwhile, the potential for relationships to form between the dojo and people from Cobra Kaican leave the door open for cameos to happen down the road.
More: Cobra Kai Put A Huge Limit On Itself With The Sekai Taikai Tournament