15 Best Movies Like Cast Away
While the recent Pinocchio didn't live up to other collaborations between Tom Hanks and Robert Zemeckis, the duo have certainly made some memorable movies together, including Cast Away. The movie's harrowing story is capped by a great Hanks' performance in this survival tale.
Hanks stars as Chuck Noland who survives a plane crash only to find himself stranded alone on an island. As rescue fails to come, he must fight for his own life. The movie is an epic and engrossing survival story featuring one of Hanks' best performances. If fans love Cast Away and are looking for more movies that highlight staying strong in isolation, these movies might offer a similar experience.
Rescue Dawn (2006)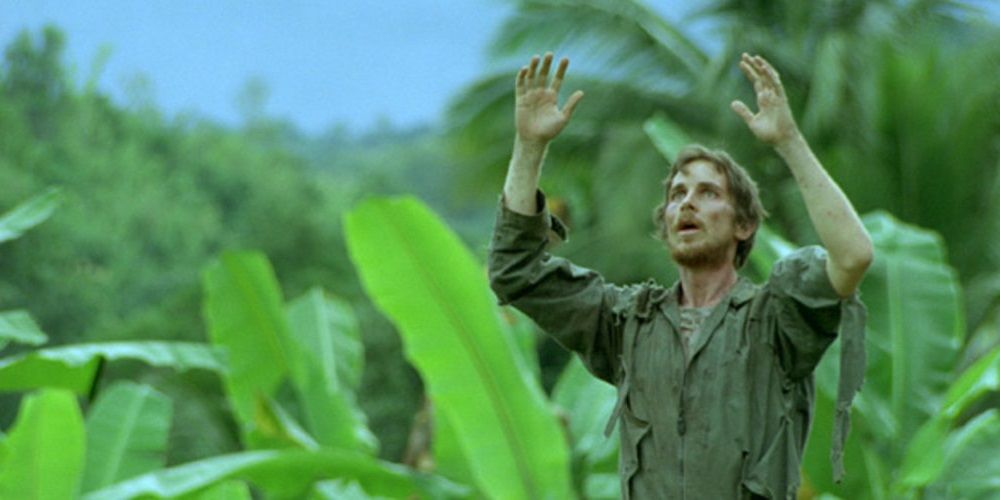 Available on The Roku Channel, Hoopla, Kanopy, Redbox, Tubi and Pluto TV
Cast Away finds Hanks fighting for survival on an island, but the second half of the film focuses on his daring escape. Rescue Dawn follows a similar path as it stars Christian Bale as a pilot in the Vietnam War who is shot down and taken prisoner.
RELATED: Christian Bale's 14 Best Movies, According To Rotten Tomatoes
The Werner Herzog film shows the incredible brutality this man has to endure in captivity and the amazing resolve he has to finally find a way to escape. Bale once again undergoes an incredible transformation and delivers another superb performance.
The Grey (2011)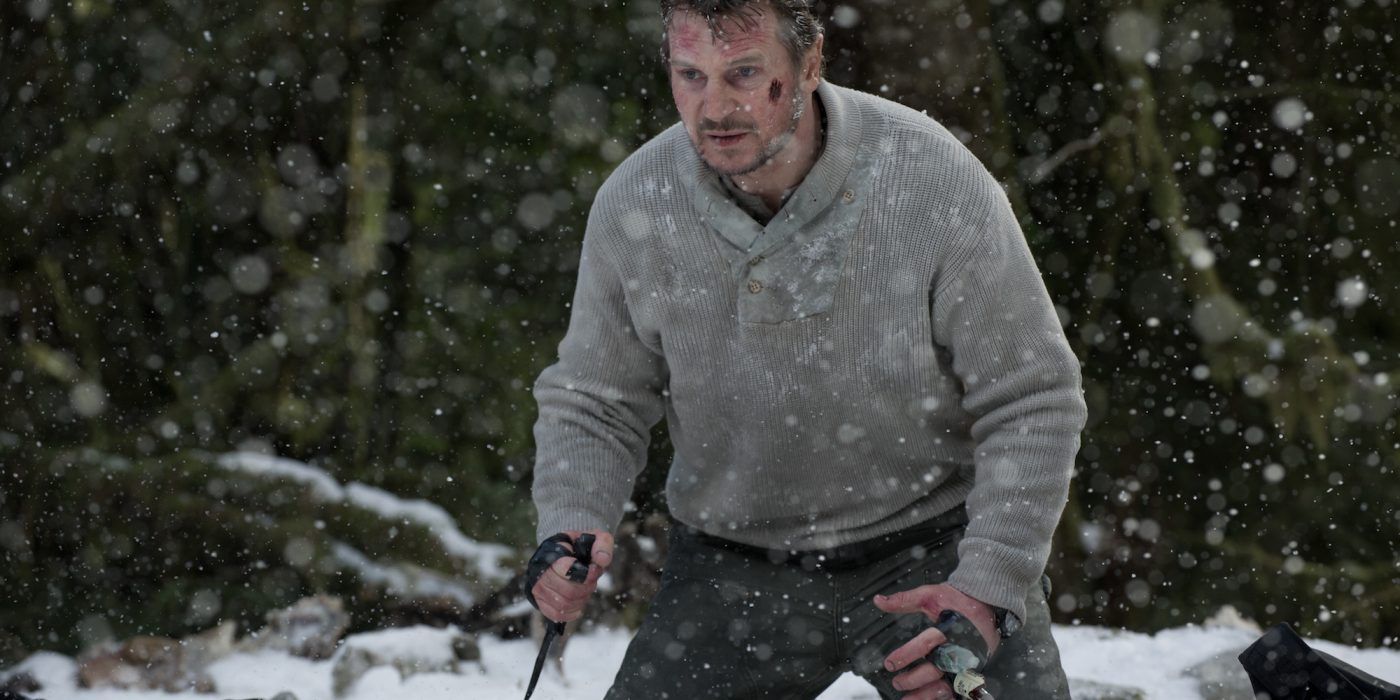 Available to rent on Apple TV
Part of what's so compelling about Cast Away is that Hanks begins as a somewhat clueless man without any idea how to survive in the elements. The movie then sees him gradually learning and teaching himself as time goes by.
The Grey takes a different approach with its protagonist. Liam Neeson stars as a hunter who is on a small plane that crashes in the arctic tundra. This man knows the dangers they face and attempts to lead the other survivors across the unforgiving wilderness while being hunted by wolves. Neeson is known for hard-hitting action roles, but even he struggles to survive in this brutal adventure.
The Terminal (2004)
Available to rent on Apple TV
Interestingly enough, there are a few movies in which Tom Hanks stars as a man unable to escape being stuck in one specific place. The Terminal is just one of these movies, loosely based on a true story that finds Hanks as a man who is forced to live in an airport terminal when his home country ceases to exist.
This collaboration between Hanks and Steven Spielberg is certainly a much lighter story than Cast Away but shares similarities. Fans get to see Hanks cope with his new situation and learn to live, eat and make friends in his new home.
Flight (2012)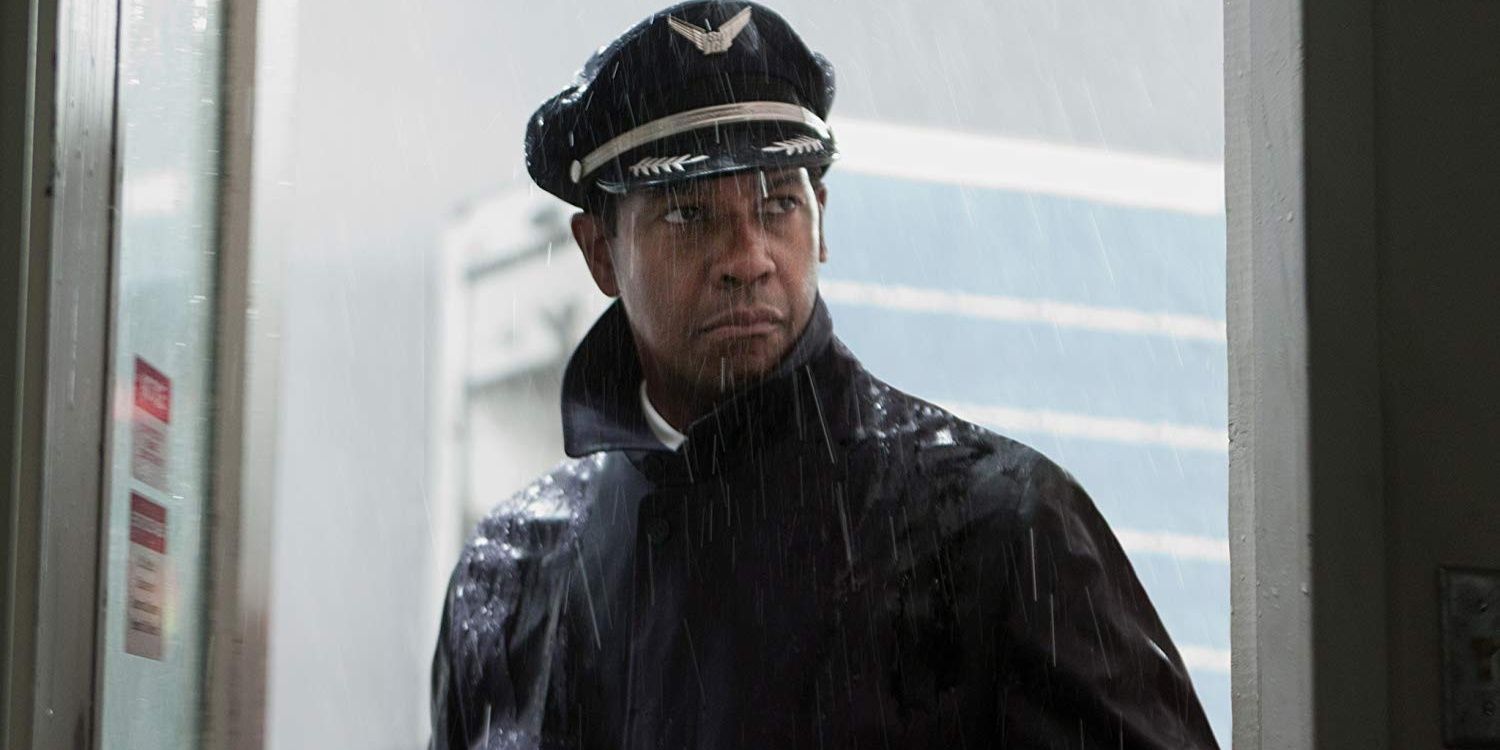 Available to rent on Apple TV
The ordeal for Chuck in Cast Away begins with the devastating plane crash that kicks off this survival story. Director Robert Zemeckis delivers a thrilling sequence of the plane crashing, and he seemed to want to tackle it again in Flight.
RELATED: Denzel Washington's 10 Best Movies, Ranked According to Metacritic
Denzel Washington plays a pilot who saves his plane and passengers from a catastrophic crash but is then forced to address his own alcoholism in the aftermath. The plane crash sequence is the best part of the movie, but Washington is sensational in this different type of survival story.
Locke (2013)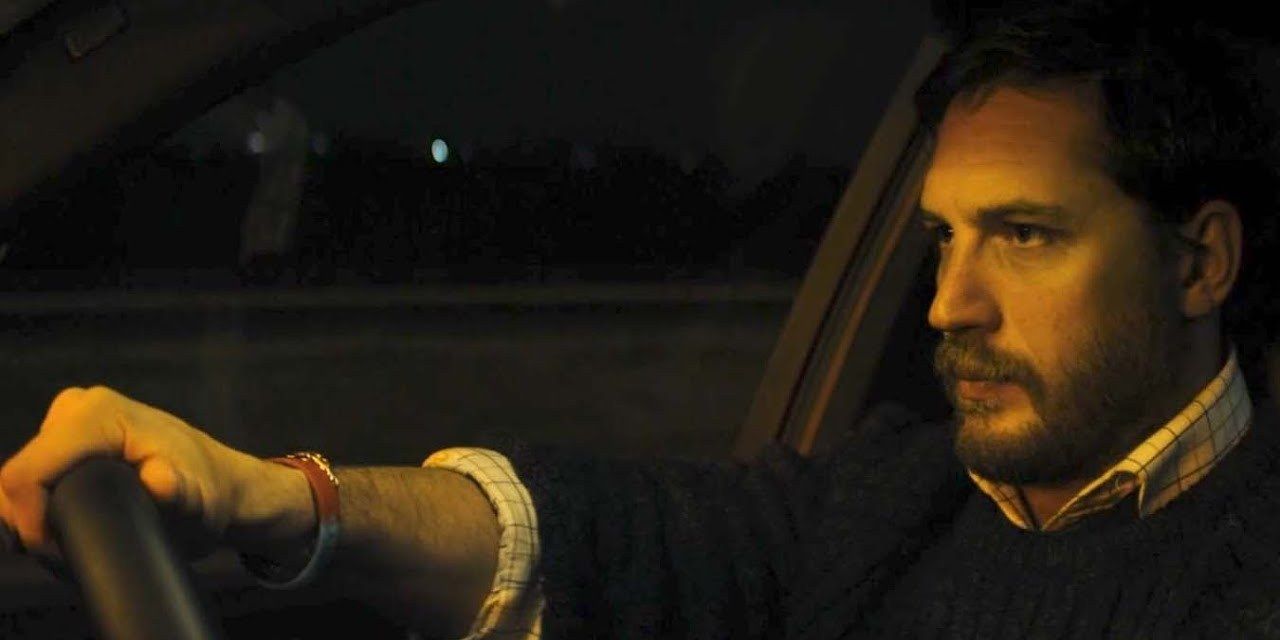 Available on HBO Max, Kanopy and DIRECTV
Hanks' performance in Cast Away is such a powerhouse. He carries the entire movie despite being the only person on screen for a large majority of the runtime. It is a level of talent that few actors have.
Tom Hardy proved to be up to that daunting task as well in a very different film. In Locke, Hardy plays a man driving in his car on his way to a business meeting as his whole life gradually falls apart. The entire film is just this man in his car, driving and talking on the phone, yet Hardy makes it utterly engrossing.
Captain Phillips (2013)
Available on HBO Max and DIRECTV
Hanks doesn't seem to have good luck in the middle of the ocean. First, he was fighting off mother nature in Cast Away, and then he was fighting off pirates in Captain Phillips. Based on a true story, Hanks plays the captain of a cargo ship who is taken hostage by pirates.
He is once again in the role of an ordinary man put in an extraordinary position. The heroics in the film are not particularly grand, but Hanks sells them with such authenticity that the audience becomes entirely captivated by this man's plight. Hanks gives another terrific performance and the performance by non-professional actor Barkhad Abdi deserves special recognition.
Swiss Army Man (2016)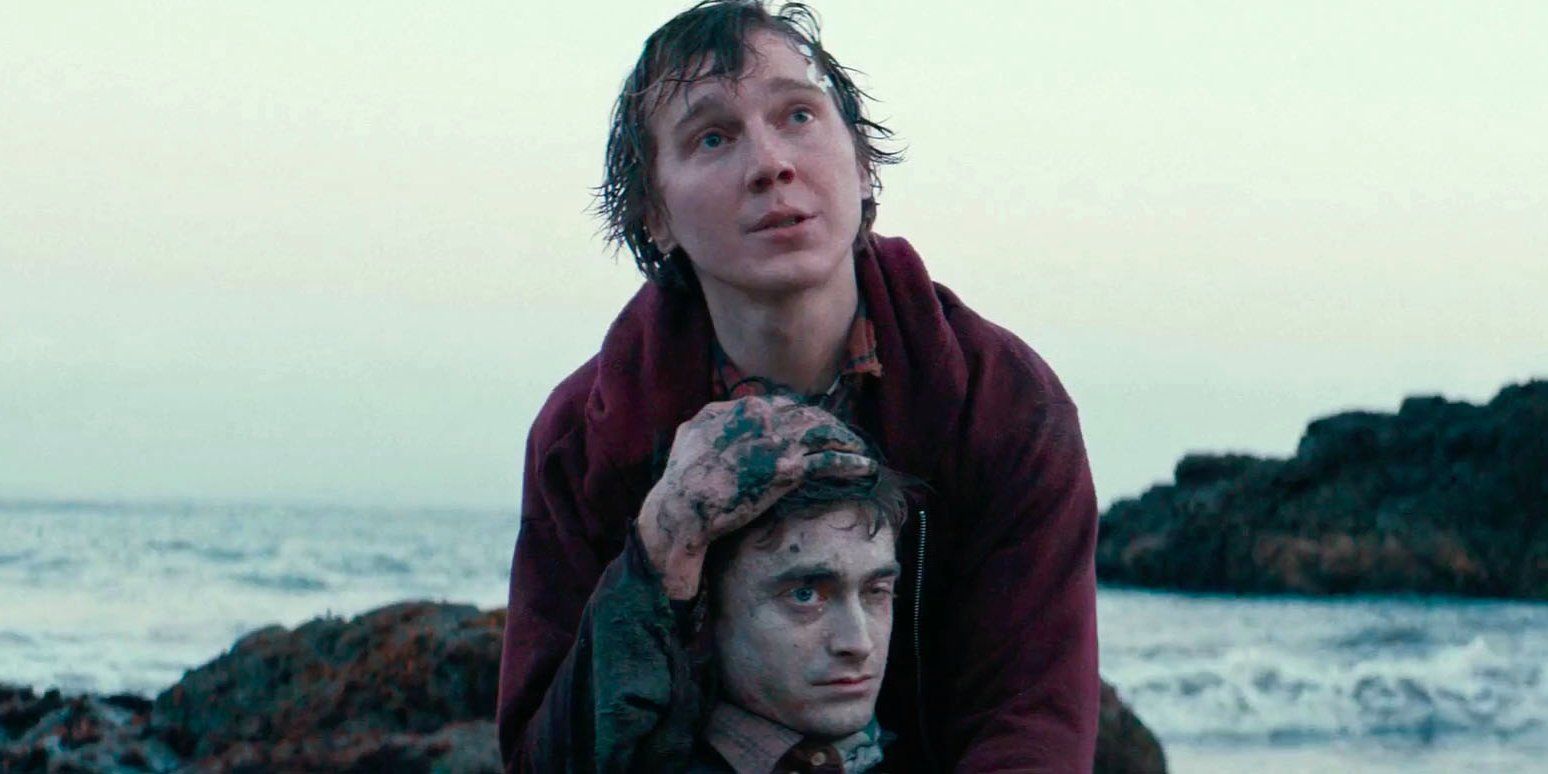 Available on Fubo TV, Showtime, Kanopy and DIRECTV
Cast Away is really the quintessential deserted island movie. It takes one character, one setting, and tells a simple yet gripping tale of survival. It would be hard for any movie to bring something new to that type of story, but the filmmakers behind Swiss Army Man certainly found a unique approach.
RELATED: Paul Dano's 10 Best Movies, According To Rotten Tomatoes
The movie stars Paul Dano as a hopeless man stranded on an island who comes across the corpse of a man (Daniel Radcliffe). Together the two unlikely friends go on a surreal and touching journey together. It is one of the strangest and most entertaining films you're likely to see in a while.
The Revenant (2016)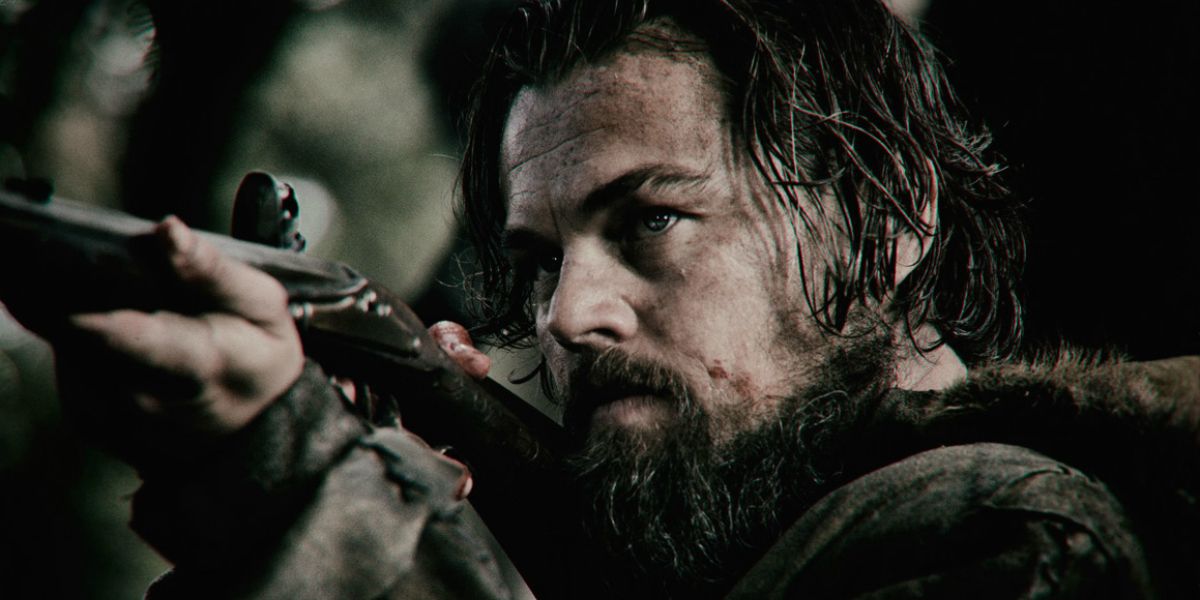 Available on Fubo TV and DIRECTV
From infections to the elements to injuries, Cast Away makes the survival of one man look quite brutal. However, perhaps no other survival movie has done this better than The Revenant. Leonardo DiCaprio stars as a fur trader who is left by his treacherous comrades to die in the wilderness only to make a harrowing journey back home, driven by vengeance.
Seeing what this man goes through in order to survive is both hard to watch and inspiring. It would almost seem absurd if not for the fact that it is based on a true story. It makes for one of Leonardo DiCaprio's best movies.
127 Hours (2010)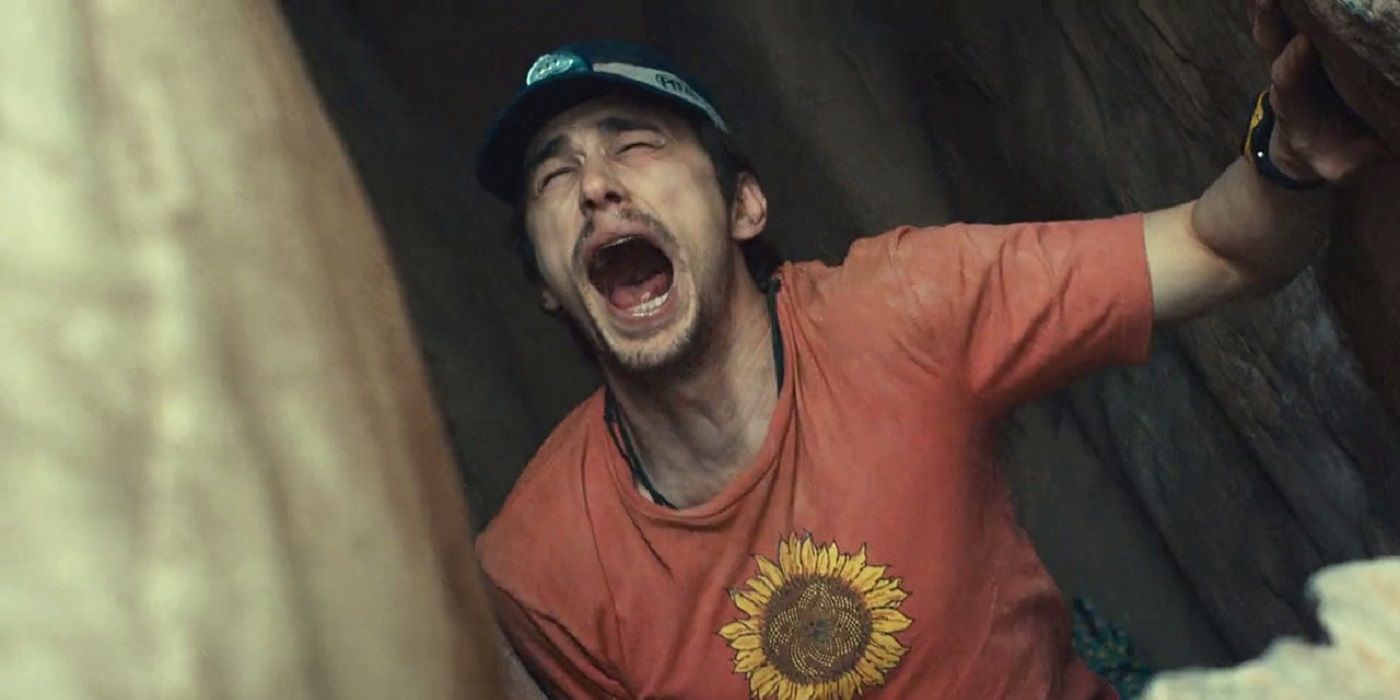 Available to rent on Apple TV
While the survival story at the center of Cast Away is grand and captivating, it's easy to forget there are real-life survival stories that are as harrowing as anything Hollywood could ever come up with.
James Franco stars in 127 Hours as Aron Ralston, an experienced hiker and climber. While on a solo hike, Aron's arm becomes trapped under a boulder with no help in sight. Franco gives a powerful performance in what is essentially a one-man show, and the story itself is a frightening, heartbreaking, and inspiring true story.
Apollo 13 (1995)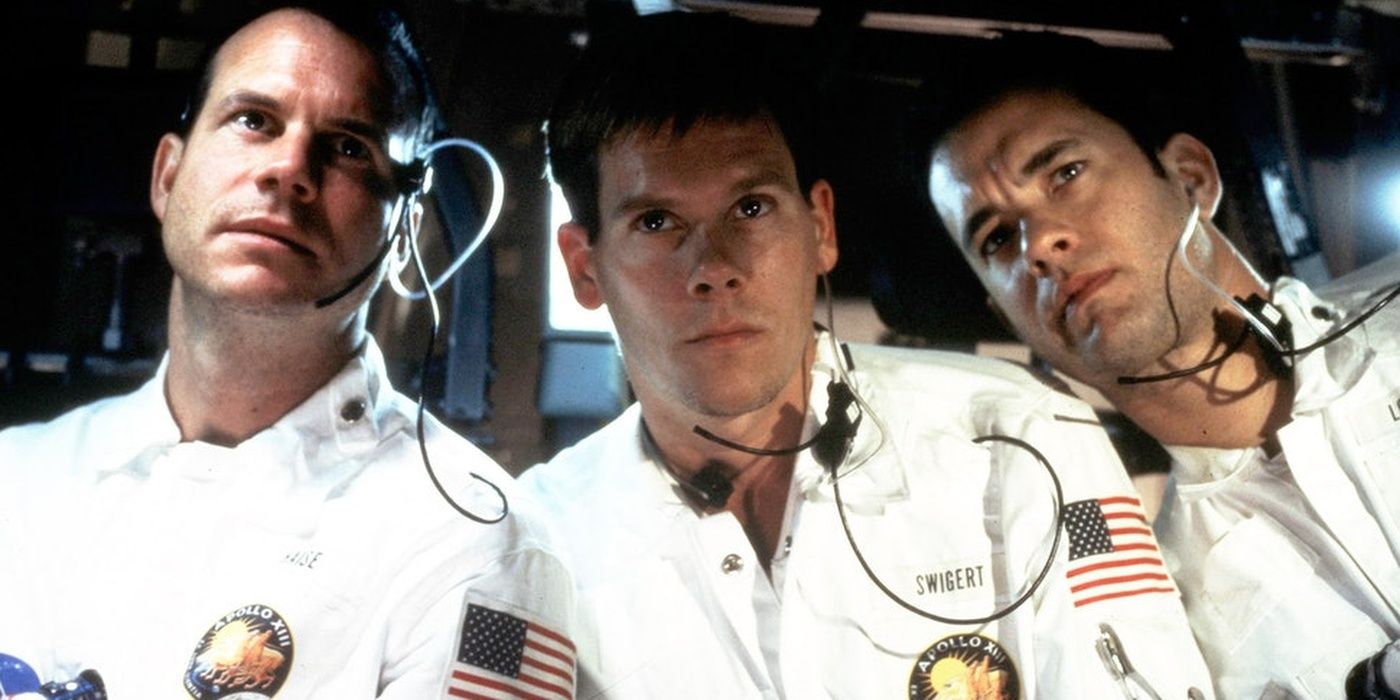 Available on Peacock Premium
Hanks appears yet again in a gripping story of survival against great odds. This time, he has traded the middle of the ocean for the equally perilous darkness of space in another true story that feels almost unbelievable.
RELATED: Ron Howard's 10 Highest-Grossing Movies, According To Box Office Mojo
Hanks stars alongside Bill Paxton and Kevin Bacon as astronauts of the Apollo 13 mission to the moon. After a catastrophic failure, their mission is aborted, and they must make their way back to earth as their ship falls apart. The movie delivers edge-of-the-seat thrills even if the audience knows how it ends.
Gravity (2013)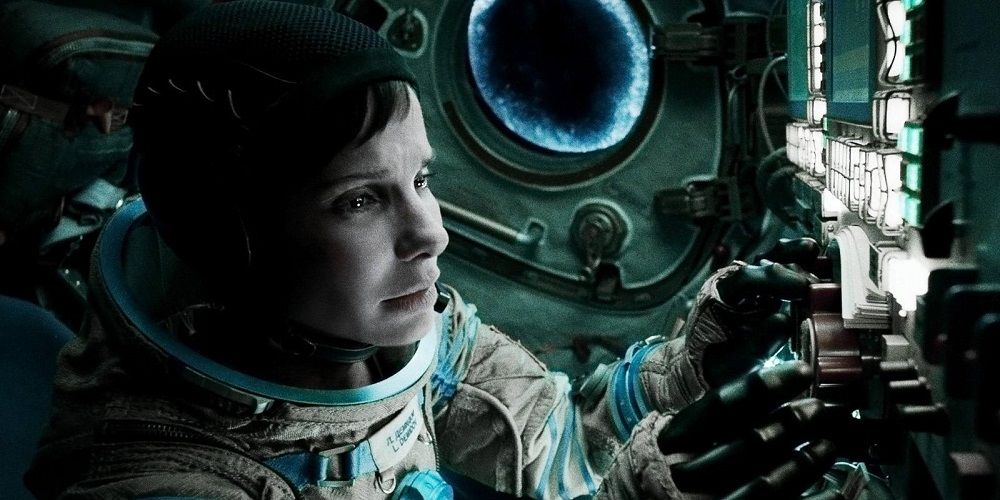 Available on HBO Max and DIRECTV
From being stuck on an island in the middle of the ocean to floating in space, survival stories can take audiences anywhere. Gravity stars Sandra Bullock and George Clooney as two astronauts who find themselves stranded when their space shuttle is destroyed.
The movie is another exciting and intense adventure about a character being put through one trial after another and proving a willingness to live. While some fans find the movie rated a little too highly, Gravity is still a wild ride.
Adrift (2018)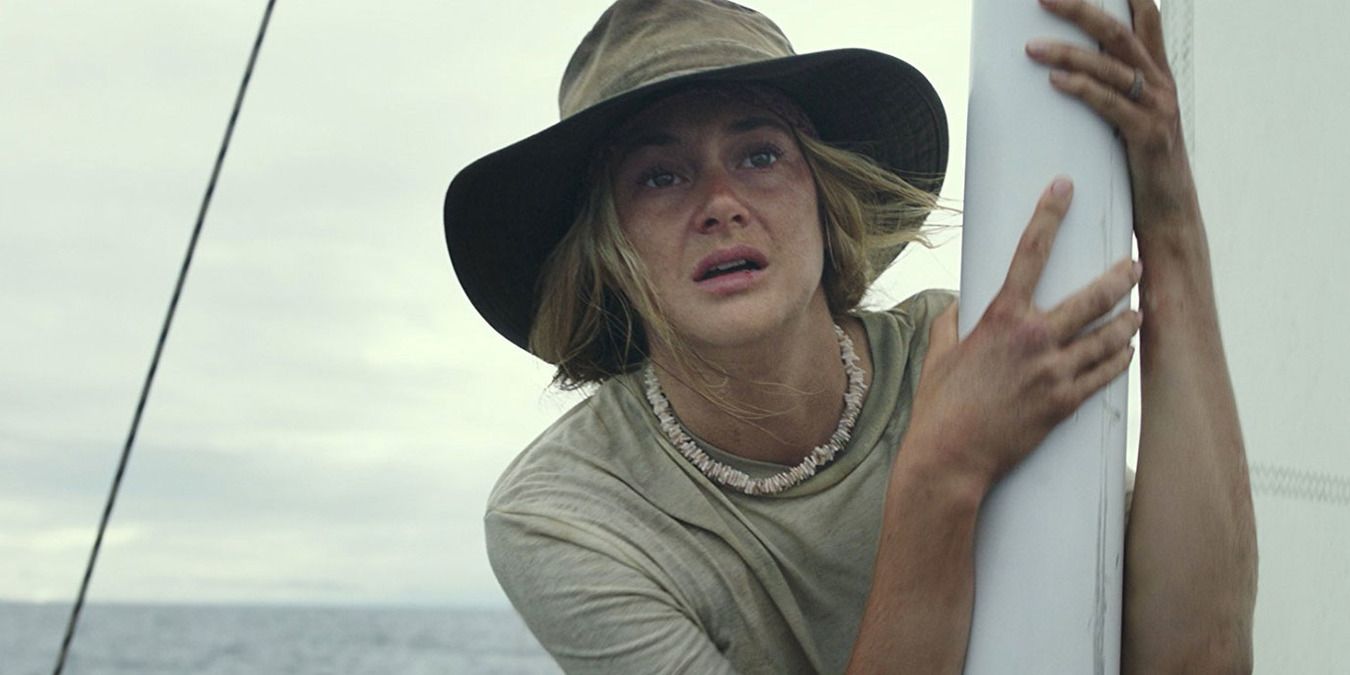 Available on Showtime, Vudu, Fubo TV and DIRECTV
Seeing everything that Chuck goes through to stay alive in Cast Away makes it all the more compelling to see similar survival stories based on real events. Adrift is one such movie that tells the story of a young couple, Tami and Richard, whose romantic sailing trip turns into a disaster when they encounter a devastating hurricane.
The aftermath of the storm turns the story into one of survival with less experienced sailor Tami having to take over as Richard is injured. It is a thrilling adventure with a compelling twist that ties into the real story.
Life Of Pi (2012)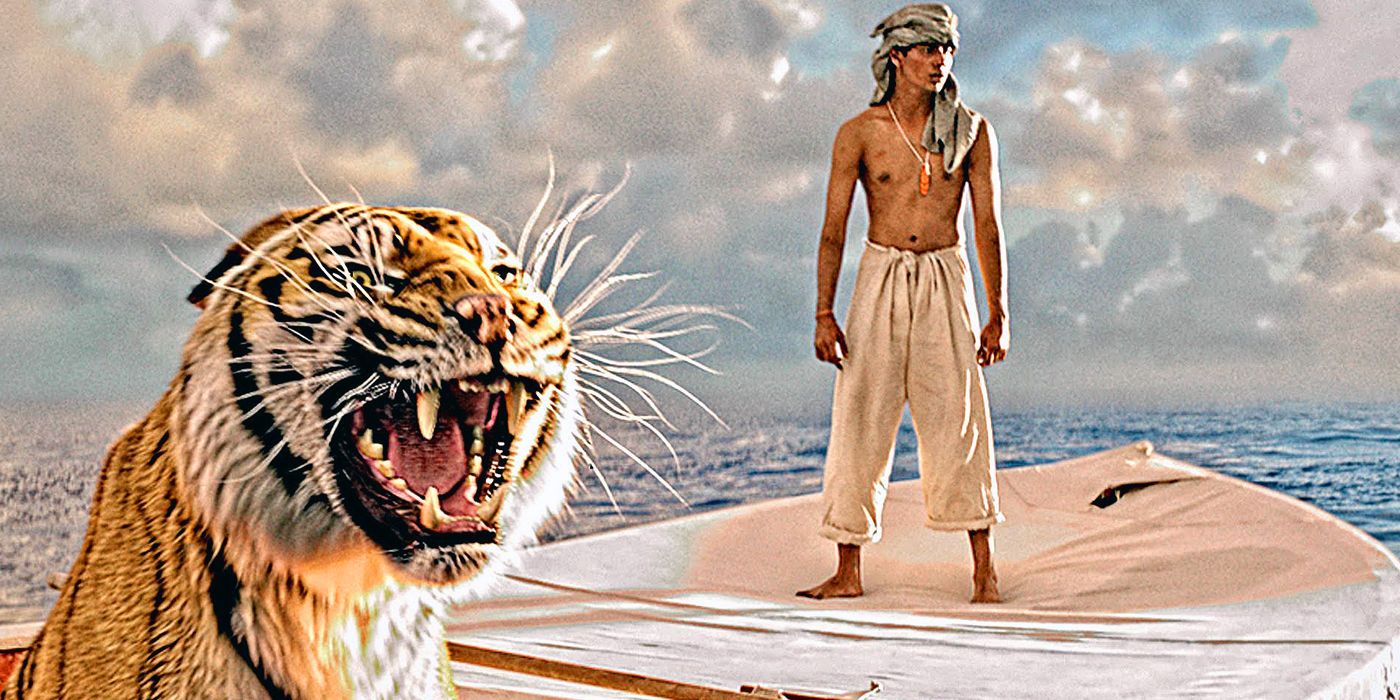 Available on HBO Max and DIRECTV
It is not just the fight for survival that makes Cast Away an interesting story; it is also the aftermath of that experience once he gets off the island. This man who was always on the go finds that life went on without him and he has to forge his new path now.
RELATED: 10 Survival Thrillers Similar To The Movie
Life of Pi tells a similar tale of not only how someone survived, but how the event shaped the rest of their life. Ang Lee directed this beautiful and heartbreaking story based on the acclaimed novel by Yann Martel. It is a story that holds an emotional punch but also a touching message.
The Martian (2015)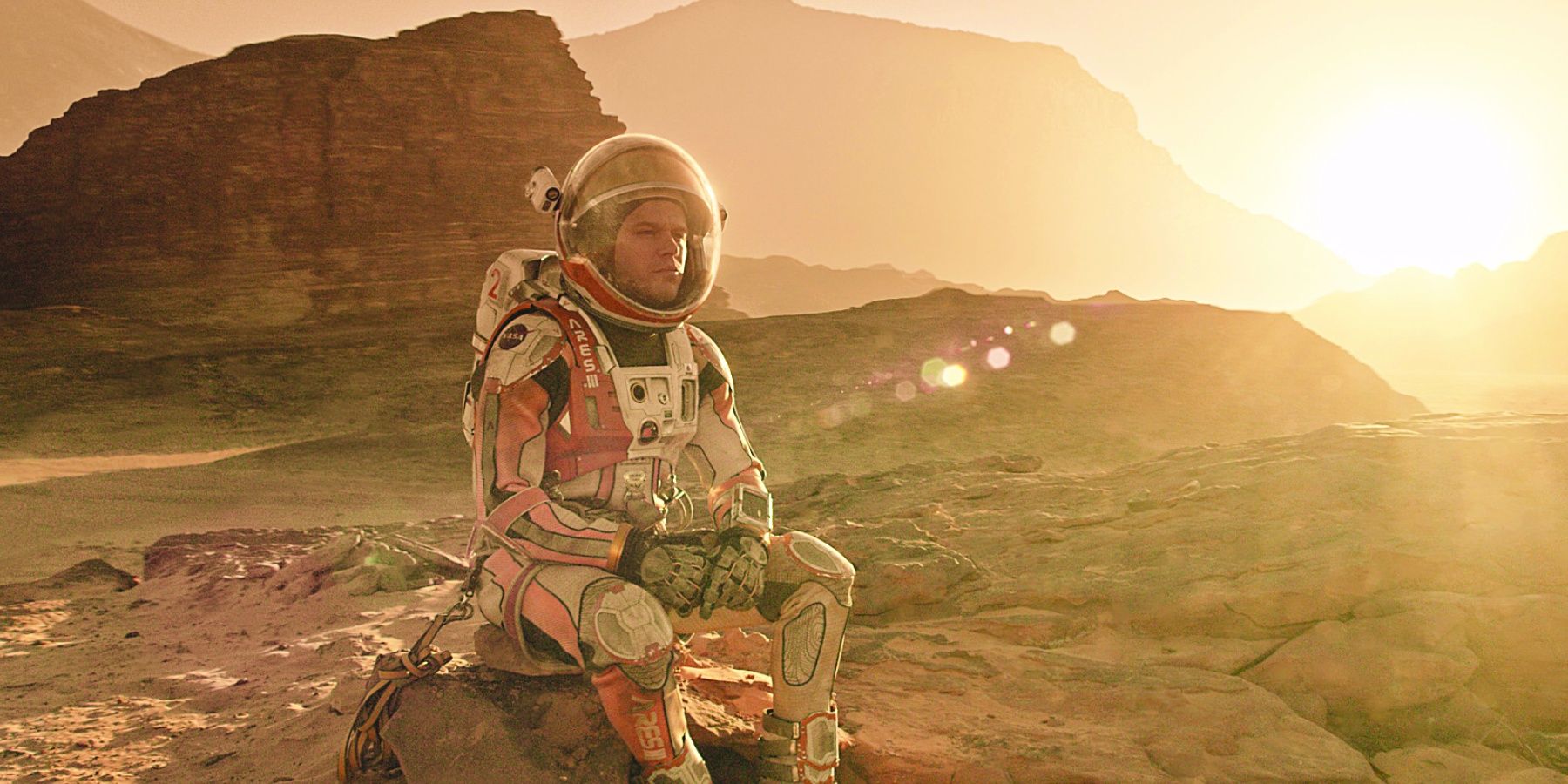 Available to rent on Apple TV
Survival stories like Cast Away are so powerful not only because of the harrowing journey of the main character but for the incredible feeling of seeing someone overcome adversity and go on. The Martian is another wonderful example of such a story being done so effectively.
Matt Damon stars as Mark Watney, an astronaut who is left behind on a mission to Mars. As a rescue mission is mounted at NASA, Watney uses his mind to solve each new problem he faces so he can stay alive. It is a captivating, funny, and entertaining process of a man taking one small step after another to make his way home. It makes for one of Ridley Scott's most rewatchable movies.
All Is Lost (2013)
Available on Peacock Premium
With all these movies about disaster on the high seas, it's easy to wonder why people ever leave dry land. Robert Redford gives his own incredible one-man show performance in All is Lost. He plays a man sailing alone on his sailboat who finds himself gradually in more and more danger after his boat is damaged.
Despite the impending doom throughout the film, it is a quiet story. Redford is almost wordless in the role yet holds the audience's attention the entire time. It is a mesmerizing look at the determination in the face of death.