10 Best Stylus Pens For Artists
As digital technology continues to become more accessible, advanced, and affordable, starving artists and successful creatives alike have more options to express their vision in 2023 than ever before. When it comes to drawing and illustrating specifically, great strides have been made with Stylus pen technology to give artists everywhere a wide selection of choices depending on their specific needs.
Thankfully, beyond such mega-brands as Apple, Microsoft, and Samsung, a host of excellent Stylus pens designed for artists are rivaling tech giants with a mix of high-quality fashion and functionality. From the affordable to the absolute premium, the best options have something for every type of artist.
Adonit Note+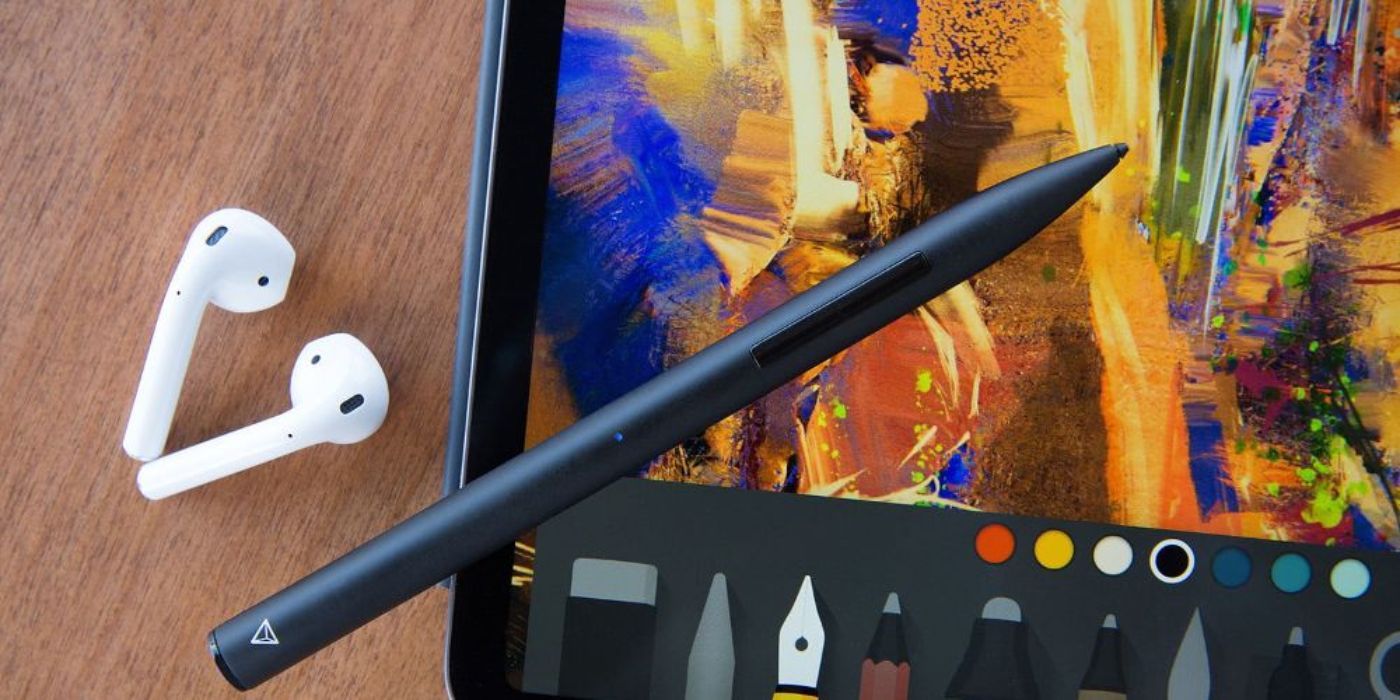 Aside from Apple Pencil, Adonit Note+ is often considered the best multipurpose Stylus for artists to use for iPad in 2023. At roughly half the cost, the lightweight premium Stylus designed for drawing features an impressive 2048 levels of pressure sensitivity, a 1mm tip for ultra-precision that feels like a real pen, two shortcut buttons, palm rejection, tilt recognition, and multitouch customizable buttons for artists to fine-tune the specs to their desire.
RELATED: 10 Best Non-Smartphones To Buy In 2022
Equipped with a 12-month warranty to boot, Adonit Note+ is pairable with loads of software and compatible with several iPad models and minis, making it the most effective alternative for Apple Pencil on the market. Smooth, comfortable, and extremely responsive, artists willing to invest in Adonit Note+ will be rewarded with its immense versatility.
Adonit Pixel
For roughly $5 extra, artists can obtain Adonit Pixel, billed as the company's "most advanced iPad Stylus" that is designed for extreme precision. Thanks to its increased tip drag and equivalent 2048 levels of pressure sensitivity, the premium Stylus boasts a 1.9mm tip that simulates the sensation of using an ink pen or paintbrush.
Whether using Artstudio Pro, Illustrator Draw, Photoshop Sketch, or other great drawing programs for artists, Adonit Pixel's sleek, lightweight aluminum body and ergonomic design are sure to inspire artists to be as free and creative as possible. With palm rejection, tilt recognition, and built-in grip sensors that activate the pen as soon as it's picked up, Adonit Pixel is where fashion and function converge with the utmost quality.
Apple Pencil (2nd Generation)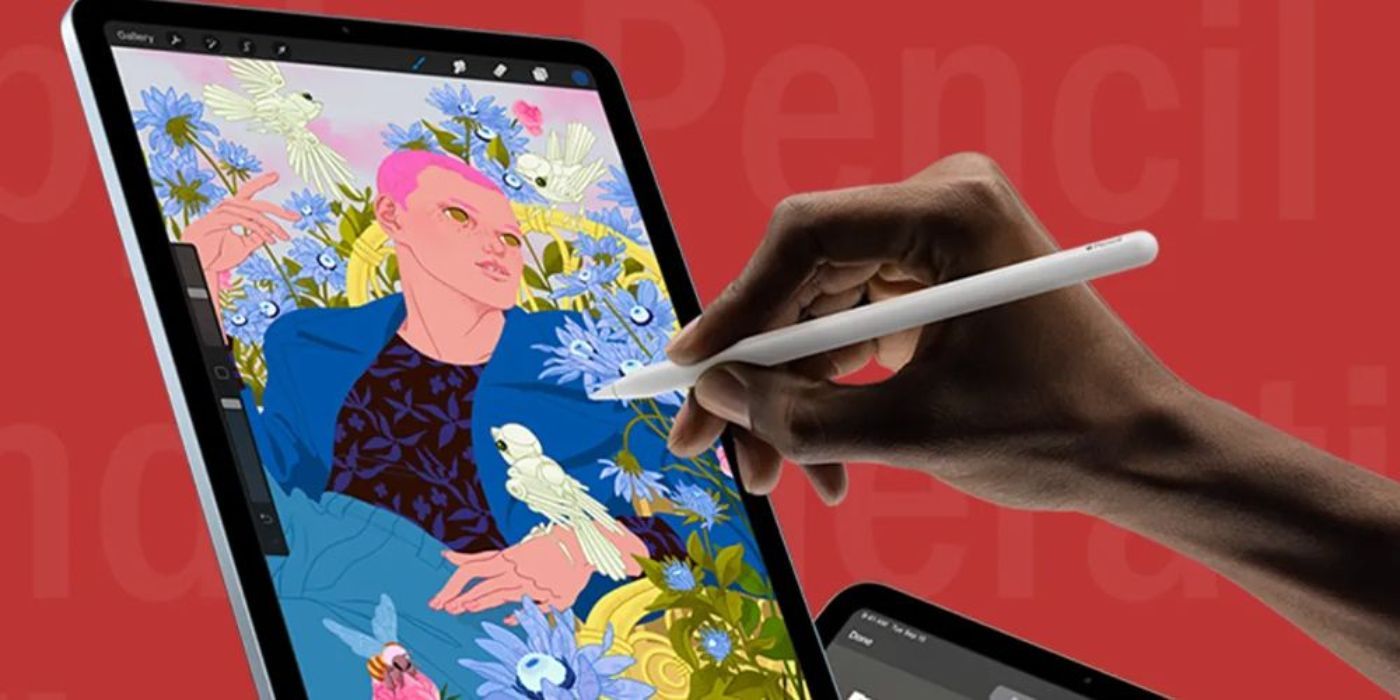 Often praised as the best overall Stylus for creating artwork, Apple Pencil (2nd Generation) continues to rule the marketplace. What the premium pencil may lack in specified pressure sensitivity and shortcut buttons it makes up for with its undetectable lag, unparalleled pixel precision, and professionally-rendered results. Whether coloring, drawing, shading, or sketching, Apple Pencil is simply the industry standard.
Utilizing a flat edge to magnetically attach for automatic charging and pairing, Apple Pencil 2 allows artists to switch tools without setting the pencil down thanks to its intuitive double-tap support. With unmatched flexibility, low latency, and results that resemble the work of real graphic artists, Apple Pencil 2 is second to none until Apple releases the anticipated 3rd generation pencil.
Huion PW517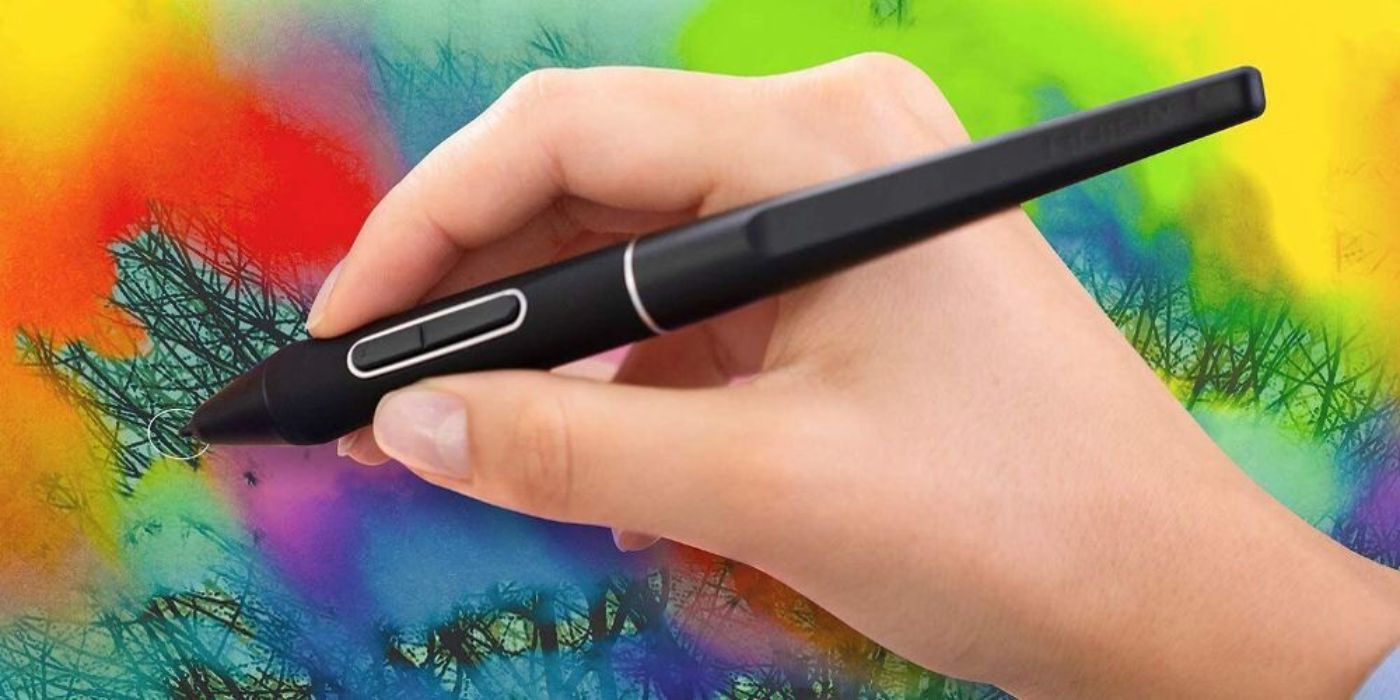 For artists in search of the best high-precision Stylus in 2023, consider the Huion PW517. The battery-free pen designed for various Kamvas versions boasts a staggering 8,192 pressure sensitivity levels, exactly four times more than Adonit's two aforementioned models. With two shortcut buttons and responsive PenTech 3.0 technology that increases precision and stability to replicate the feeling of a ballpoint pen, the stylus is perfect for drawing, coloring, and editing.
RELATED: 10 Best MagSafe Accessories For Apple iPhones
Featuring a wide comfortable grip, zero lag, 60-degree tilt, and 5080 LPI resolution with an onscreen display menu, the only real drawback about the PW517 is that it's solely compatible with Huion tablets. Otherwise, artists will be hard-pressed to find a more effective stylus for intricate artistic precision, especially for $50.
Meko Universal 2-In-1 Stylus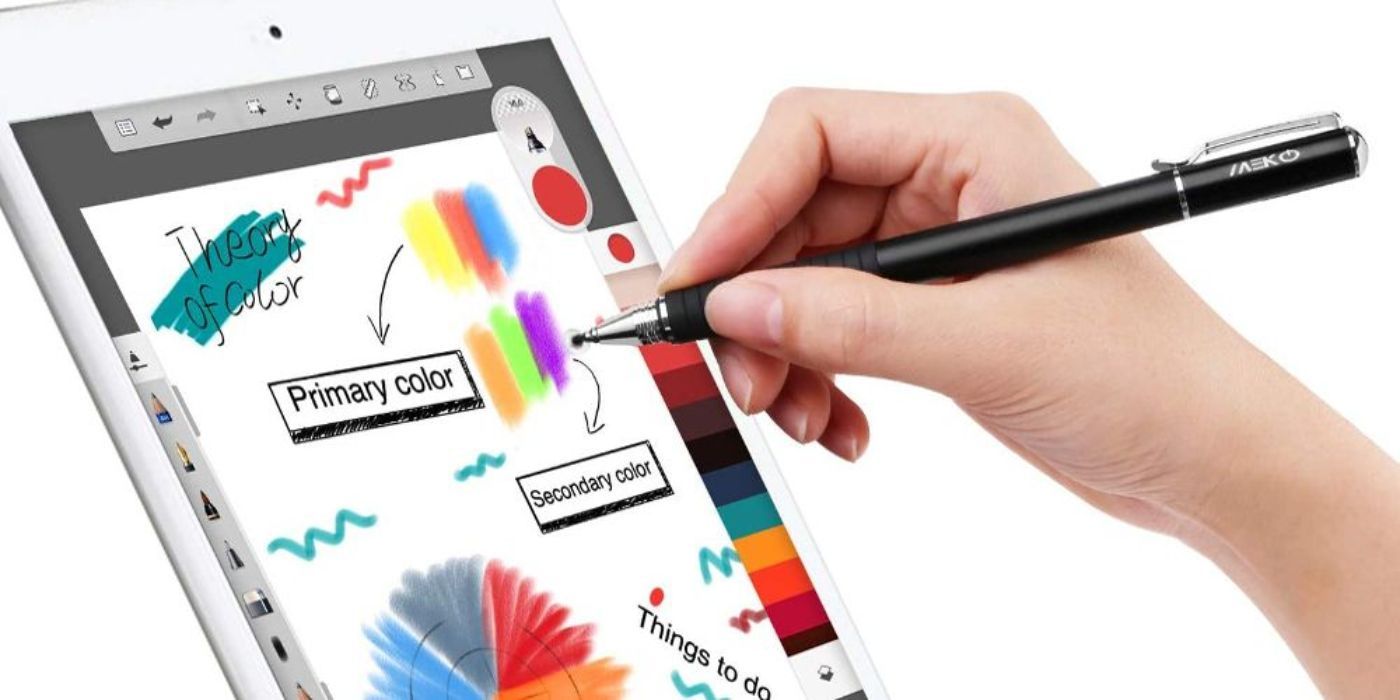 For the best bang for an artist's buck, the most acclaimed budget/value digital pen on the market is the Meko Universal 2-in-1 Disc Stylus. For just $16, artists can purchase 2 pens with good accuracy, comfort, and durability thanks to its mix of stainless steel and aluminum. The Meko Universal 2-in-1 employs Disc Tips and Fiber Tips to create precise contact points with a tablet screen.
With a curved ergonomic grip, weighted balance, and unbeatable price, the best part about the Meko Universal 2-in-1 is that it can be used on any touchscreen device, including Android and iOS. As such, artists looking to save money and working across devices should cop the 2-in-1 ASAP.
Microsoft Surface Slim Pen 2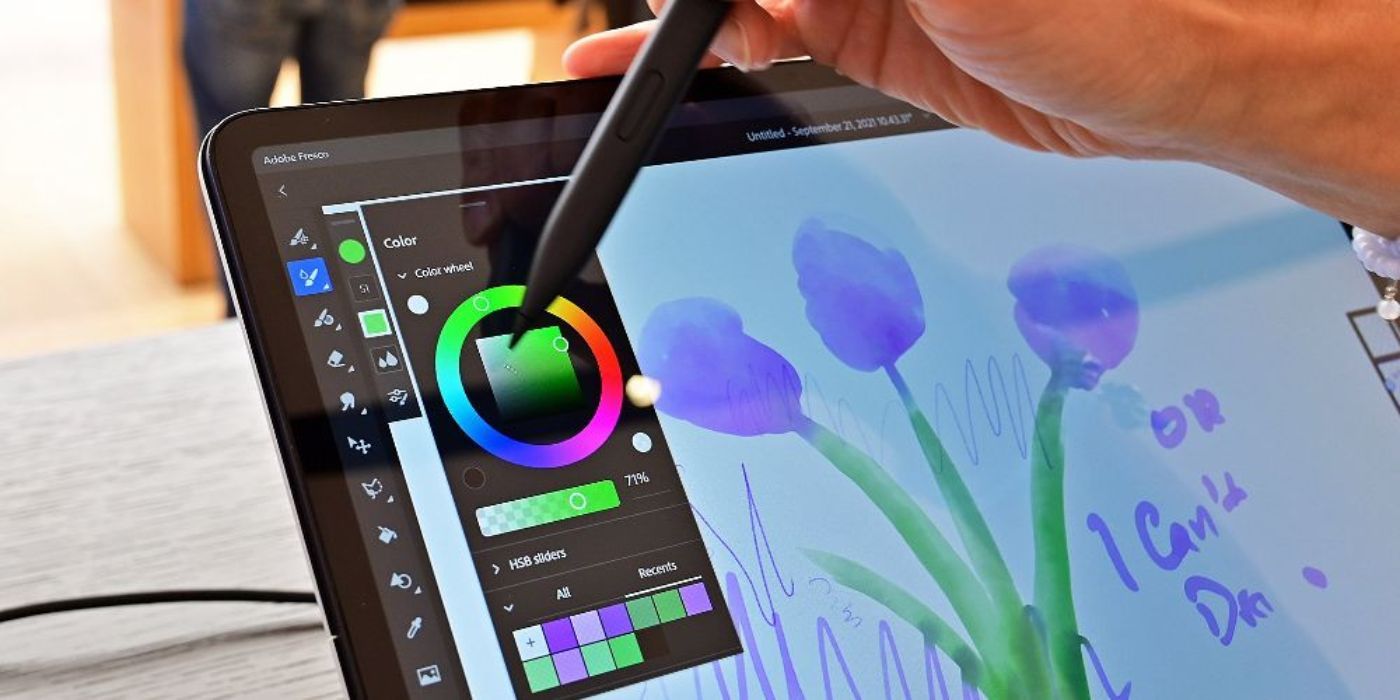 For artists who prefer using the best versions of Microsoft Windows as their creative platform, Surface Slim Pen 2 is the way to go. With twice as many pressure sensitivity levels (4,096) as the Apple Pencil 2, two customizable shortcut buttons, an innovative scratch/ smudge-proof tip, and intuitive responsiveness that feels like drawing on paper, Microsoft lives up to its reputation as a leading tech giant.
Lightweight, thin, and easy to grip for hours without getting tired, Surface Slim Pen 2 is the closest stylus to simulating the feel of drawing, sketching, coloring, and shading on paper using a real ink pen. With an extremely flexible 77-degree tilt, Slim Pen 2 boasts Zero force inking that allows ink to flow fluidly the moment it hits the screen.
Penoval USI 702 Stylus Pen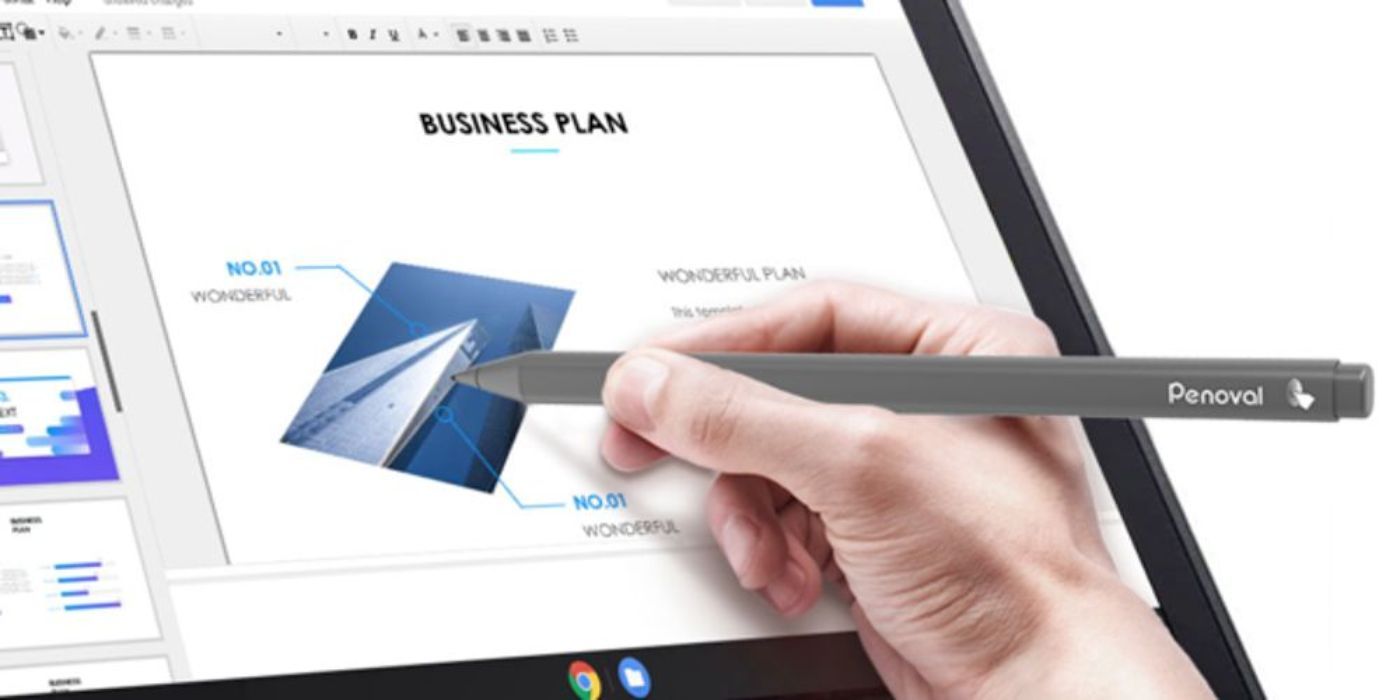 The best and most affordable stylus for drawing on Chromebooks in 2023 is Penoval USI 702 Stylus Pen. With stable pencil-like, pre-pressing nibs, perfect pixel precision, palm rejection, tip-tilt recognition, and 4,096 pressure sensitivity levels, the USI 702 Stylus Pen is compatible with various Lenovo, ASUS, HP, and Acer Chromebooks, making it ideal for artists who favor working on such devices.
RELATED: 10 Headphones Better Than Airpods Max For Apple's Lossless Audio
Despite its lack of Bluetooth connectivity, the USI 702 Chromebook Stylus comes with a tail eraser for easy and convenient editing and lasts up to 90 hours of usage per 50-minute battery charge. Between its $50 price and 1-year warranty, artists would be wise to consider investing in one.
Renaisser Raphael 520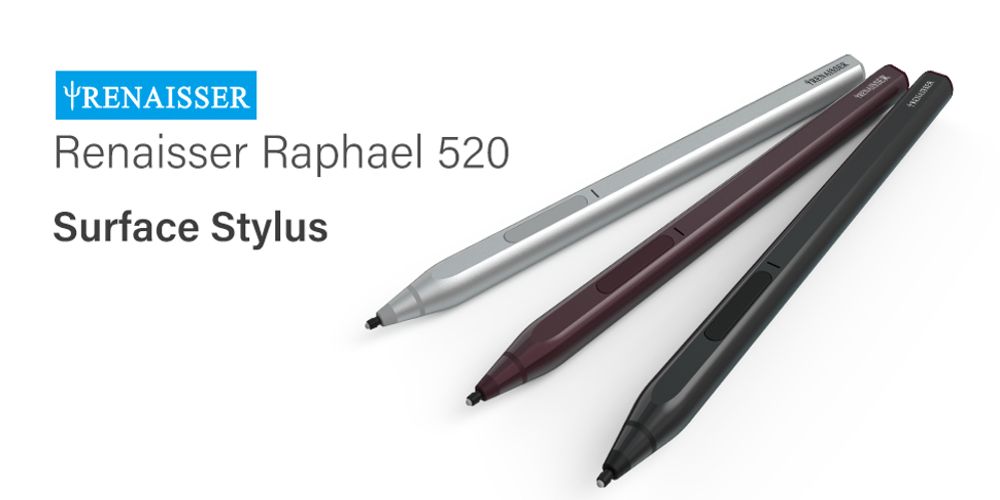 For just $33, many consider the Renaisser Raphael 520 Stylus the most cost-effective and high-performing alternative to the Surface Slim Pen. Designed for Windows and Surface Tablets, the pen utilizes MPP 2.0 Technology to bolster sketching and shading precision and boasts the same amount of pressure sensitivity levels (4,096) as the Slim Pen.
In addition, the Renaisser Raphael 520 is extremely durable, with a 1-hour battery charge lasting 100 hours of use. With palm rejection technology, ergonomic grip, and tilt sensitivity built for digital artists, the lightweight aluminum alloy pen may be limited to Microsoft devices but has very few weaknesses otherwise. It even comes with Pen Tool, a program that makes the stylus compatible with third-party apps.
Samsung Galaxy S Pen Pro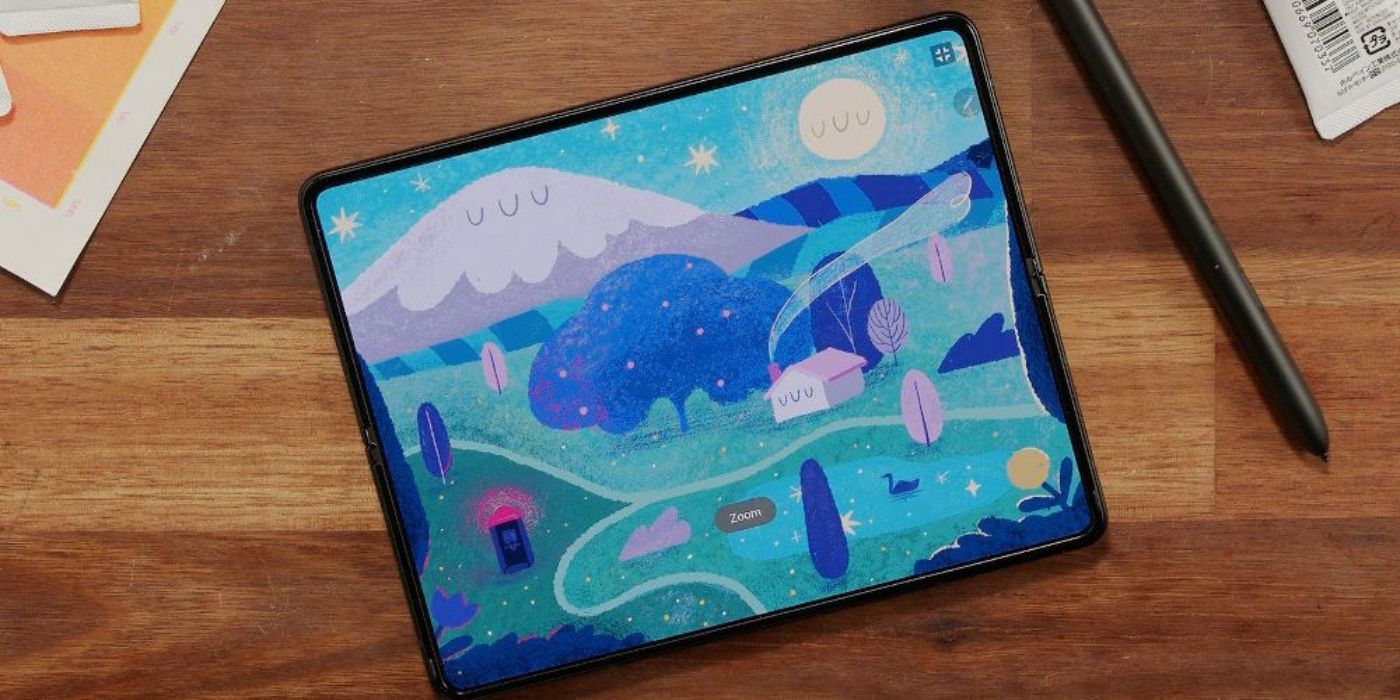 Much like Apple Pen 2 for iOS and Surface Slim Pen for Windows, Galaxy S Pen Pro is the best stylus for artists to use with Samsung, the ultra-valuable tech company. Performance-wise, the ultra-accurate pen comes with 4,096 pressure sensitivity levels for the utmost artistic precision, rapid response times, and pen tips that feel as natural as using a pen or pencil.
The Galaxy S Pen Pro separates itself by employing Smart Select, a Bluetooth program that allows users to share their art clippings with another device, making it convenient to save work. Even more helpful, the SmartThings app enables users to pinpoint the pen's location, preventing artists from losing the pen when on the go. Perhaps best of all, a 50-minute battery charge will keep the pen going for 16 days, allowing artists to toil away until their heart's content.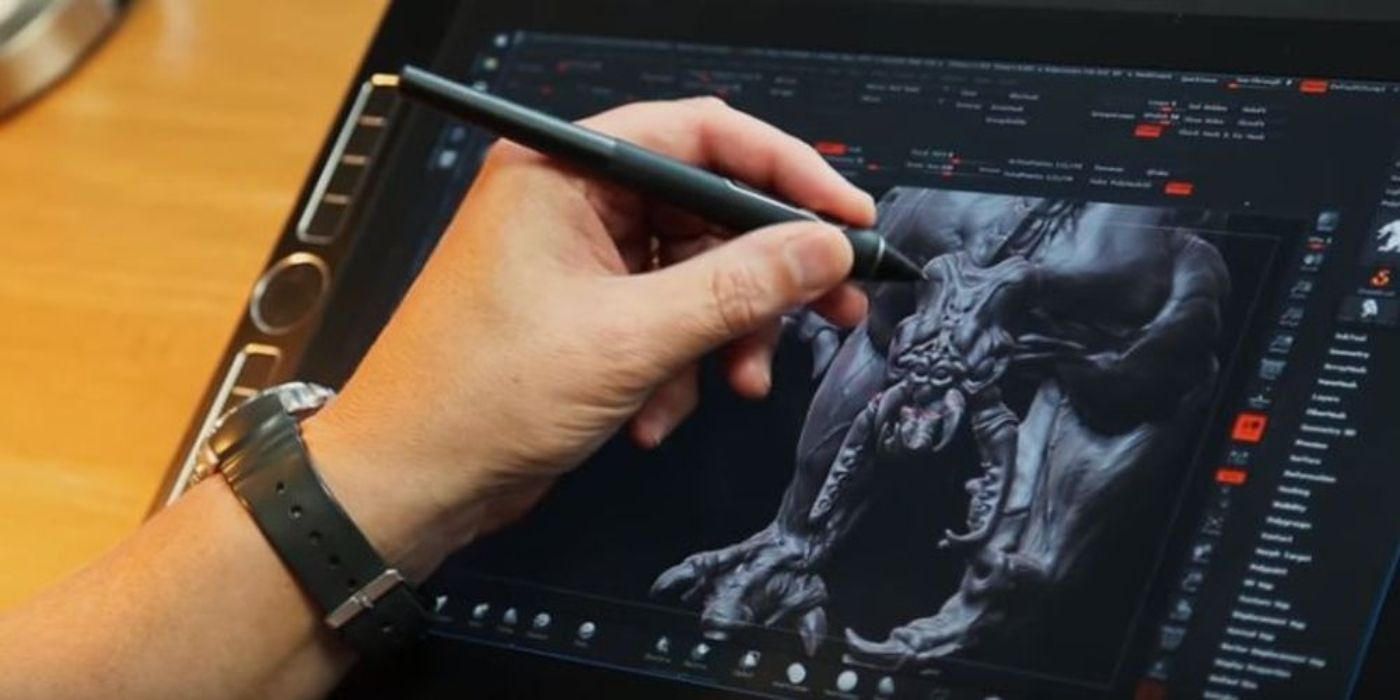 For professional graphic artists, Wacom Pro Pen 3D is an ideal option in 2023. Featuring three customizable pen buttons that allow for zooming, panning, tumbling, modeling, sculpting, and modifying 2D or 3D artwork, the multifunctionality of the stylus is extremely impressive. Best of all, it's compatible with Mac and Windows apps as well as Wacom software.
Additionally, the Pro Pen 3D comes with four standard nibs and two felt nibs, four color rings, zero lag, and boasts a maximum of 8,192 pressure sensitivity levels to go with 60 degrees of tilt. The specs add up to a miraculous stylus that will turn ordinary art pieces into museum-quality exhibitions.