10 Best Monster Romance Dating Games
Whether it's for Valentine's Day or any other time of year, there are plenty of monster romance dating games to indulge in, be it Monster Prom or Romancelvania. While romantic horror stories can be traced from the early days of Dracula and Phantom of the Opera to the recent success of The Shape of Water, there has been a recent boom in monster dating video games, proving once again that romance and horror are in an inextricable match that is hard to kill.
Dating simulation games are a popular way of making intimate friends and finding true connections. Monster romance dating games, in particular, allow for vicarious fantasies by embracing one's inner monster and bonding with like-minded role-players who share similar sensibilities. Much of the appeal of monster romance games is overcoming a negative stereotype, proving doubters wrong, and demonstrating that even vampires, werewolves, and ghastly ghouls are capable of true romance.
Related:10 Best Upcoming Xbox Exclusive Games In 2023
Monster Prom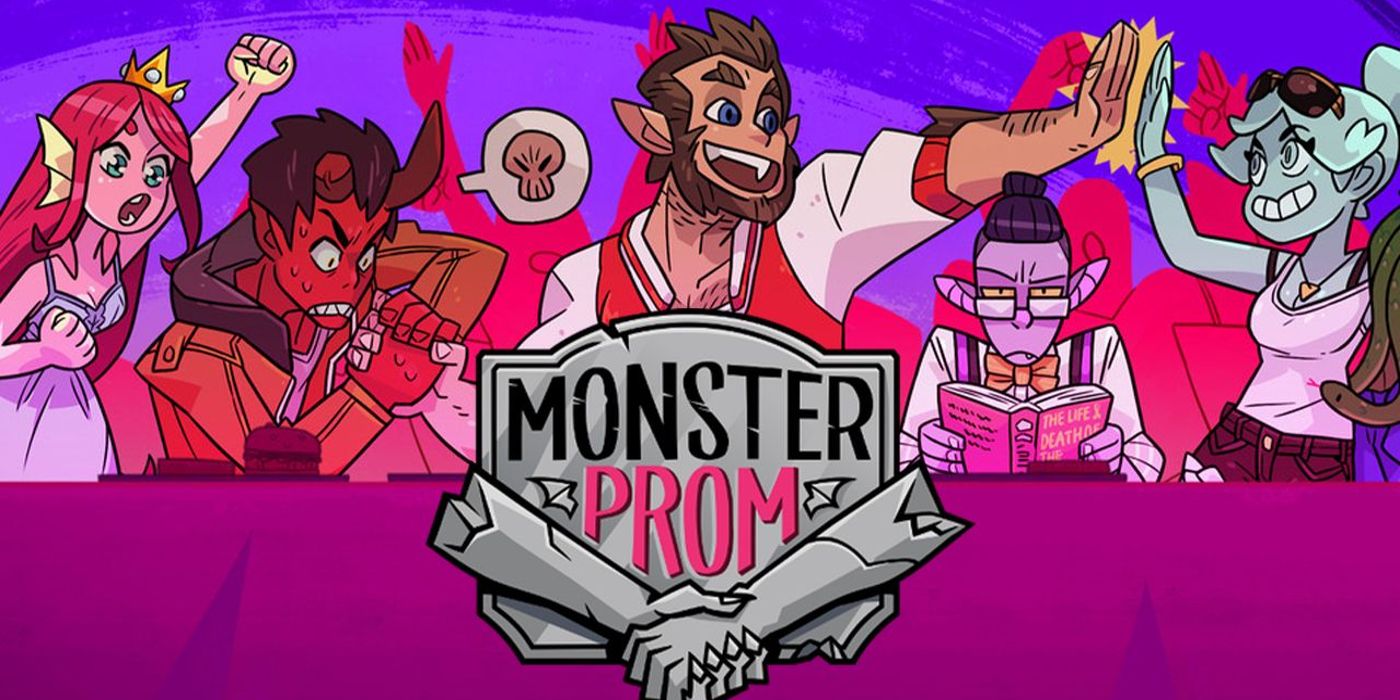 Monster Prom is a popular dating sim game set in a high school where the protagonist is given three weeks to make a monstrous classmate ask them on a date for prom night. Using such "Kinks" as boldness, charm, creativity, intelligence, and money, players interact with ghoulish crushes in a host of absurd scenarios that recreate the feeling of awkward high school romances.
Whether writing erotic fan-fiction in this chill and relaxing game or making impressions by purchasing Shutter Sunglasses, the game transcends the dating-sim genre through its excellent 4-person multiplayer mode. Each player is restricted to one area of the school, forcing each to work hard to find a romantic match through a patient process of elimination that often leads to genuinely palpable romances. For many, high school is a figurative nightmare. In Monster Prom, it's a literal one that turns the painful nostalgia into an addictive sadomasochistic romance.
Romancelvania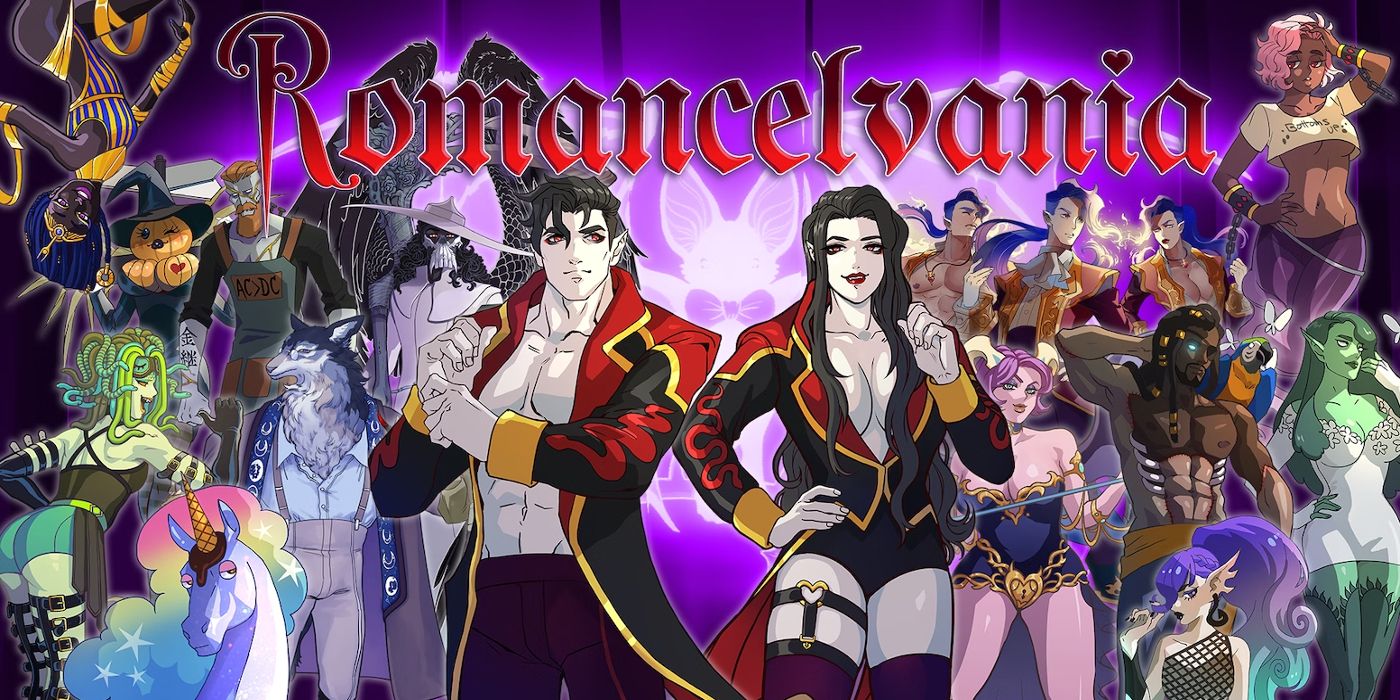 Romancelvania is an amusing mashup of Castlevania and dating simulation games. The sidescroller follows an amorous Dracula (or Lady Drac later on) pining for love after 100 years of solitude. Drac's friend Grim Riper coaxes him into joining a Love Island-style reality dating show to find romance, which takes hilariously absurd twists and turns along the way.
As Drac searches for romance on the show, the dashing vampire begins fighting with several potential suitors and comes face to face with his ex Medusa, the demonic Brocifer, and the cursed bartender Vess. Poking fun at reality dating formulas, Drac must eliminate one of his potential paramours and dedicate himself to his most suitable match. This choice is surprisingly difficult to make, proving how well-thought-out the central conflict is and how rich the characterizations are.
Related:10 Upcoming Videogame Movies That Redditors Are Excited For
Boyfriend Dungeon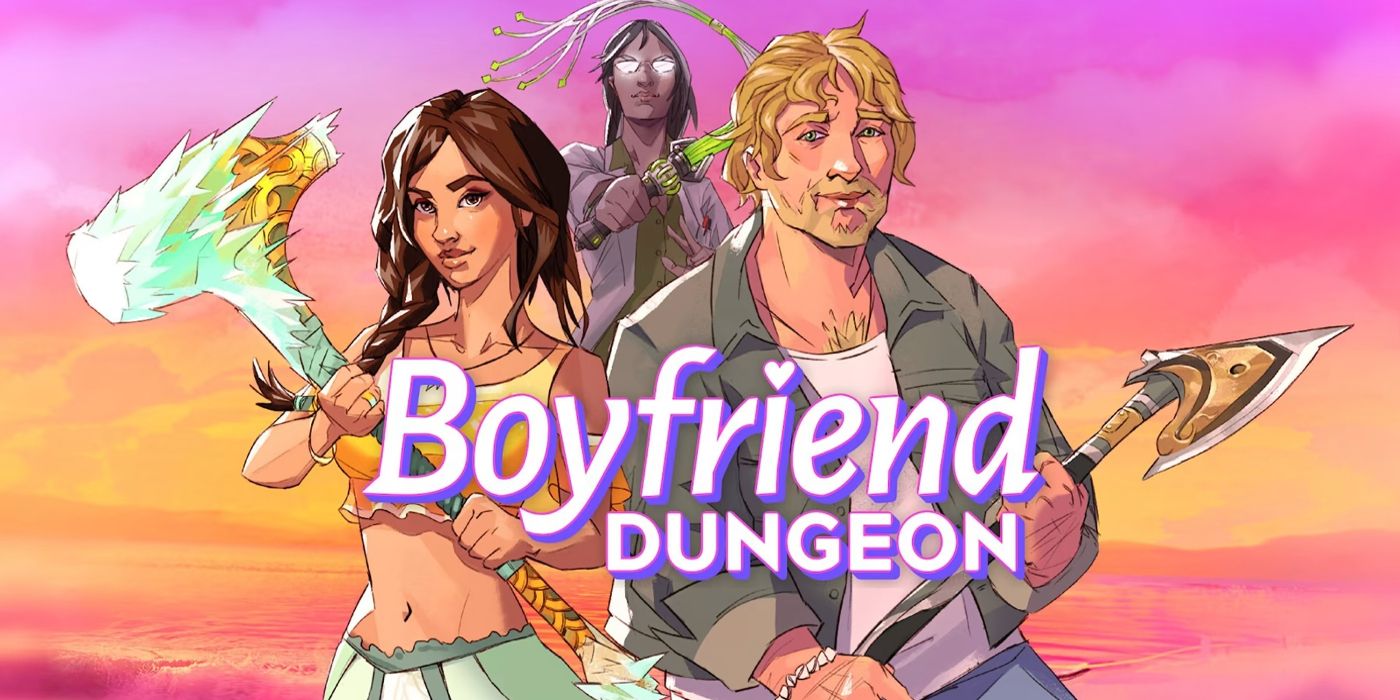 Boyfriend Dungeon fuses the best of dungeon-crawler video gameplay with the romantic courtship of dating sims to create an unforgettable visual-novel experience. Set in the fantasy realm of Verona Beach, the protagonist fights beastly monsters through caverns with the help of a human friend who can be transformed into a sentient weapon.
What really makes Boyfriend Dungeon such an enchanting experience is the way it uses romance to bolster the strengths of the protagonist's fighting prowess. The more successful the courtship process is outside the dungeons, the more powerful the protagonist's consciously-aware weapon becomes on the battlefield. Therefore, the game puts a direct incentive on being the best romantic partner possible, which in turn increases their ability to survive in battle. A brilliant gameplay mechanic for a video game, fighting for true love has never meant more than in Boyfriend Dungeon.
Monstrous Lovers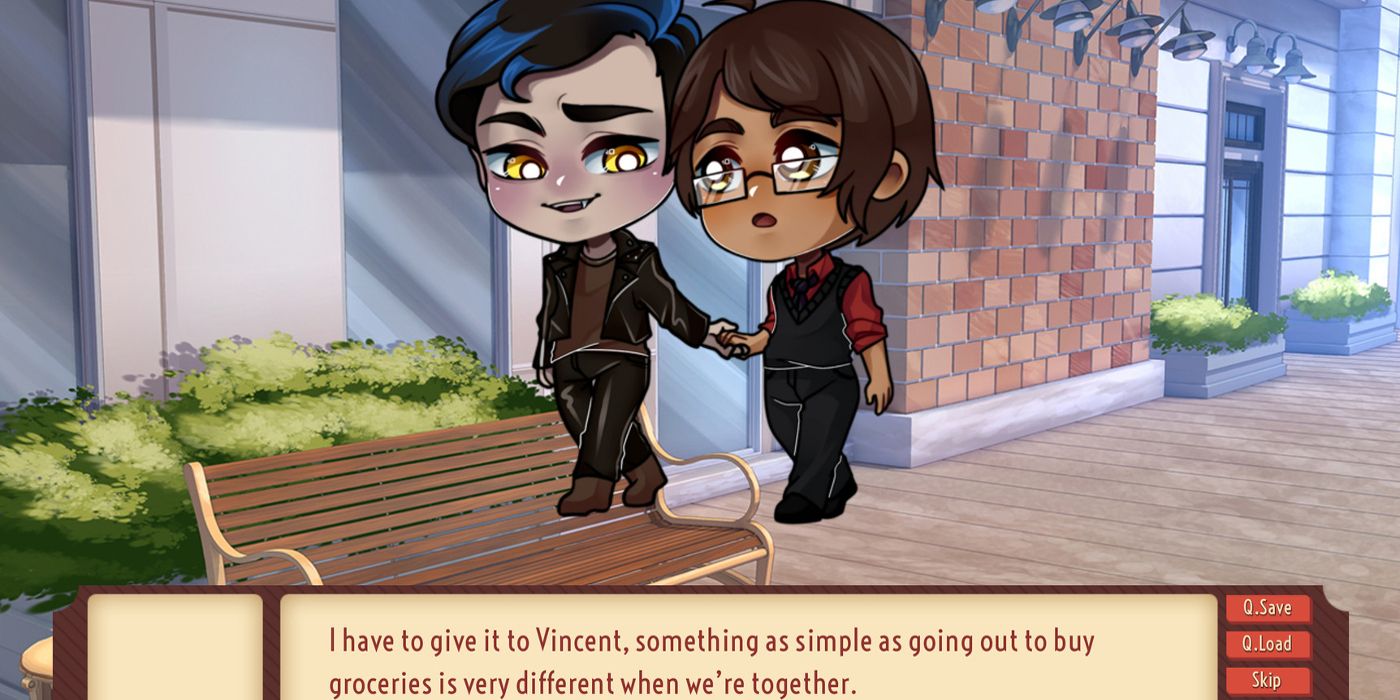 Monstrous Lovers is a tender B/L visual novel romance that follows Christopher, a disenchanted office worker who transfers to the monster-filled city of Saint George to make a difference. While there isn't a ton of dynamic movement and action, the heartfelt conversations tackle deep matters such as identity and belonging that feel real.
Aside from conveying the aching loneliness Christopher feels, Monstrous Lovers does a wonderful job of making the undesired feel seen and speaking to such universal themes of alienation, isolation, disillusionment, and ultimately, the loving acceptance of people unlike themselves. The monsters are a mere metaphor for the "other," and the game strips away the fears of embracing the unknown and loving people for who they are deep down, not what they may look like or where they come from.
Related:10 Most Highly Anticipated Games Releasing In 2023
Monsterhearts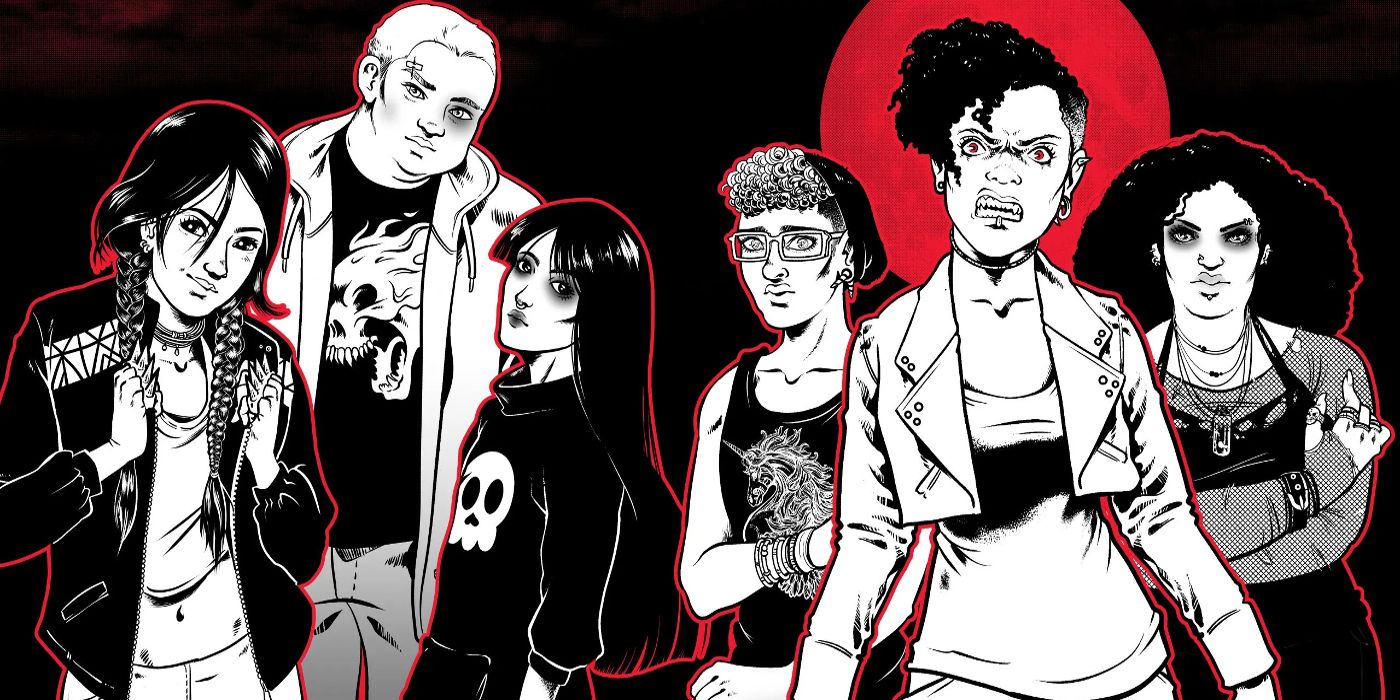 Nominated for the Best Indie Role Playing Game Award in 2012, Monsterhearts takes place in a fictional high school where the pubescent lives of teenage monsters commingle with incredibly candid emotions. Whether playing as a Fae, Werewolf, Ghost, Witch, etc., the characters use "strings" to manipulate various romantic scenarios.
Based on Apocalypse World,Monsterhearts separates itself from the pack of monster romance games due to how messy, realistic, and lurid the explorations of sexuality are. Because teenagers aren't yet in control of who they are attracted to, characters can form crushes on any character. This includes seduction by some characters, the consequences of which must be taken into consideration. Even the best character romance options in video games can't recreate the confused feeling that raging hormones can cause in high school students like Monsterhearts.
Monster Hunting … For Love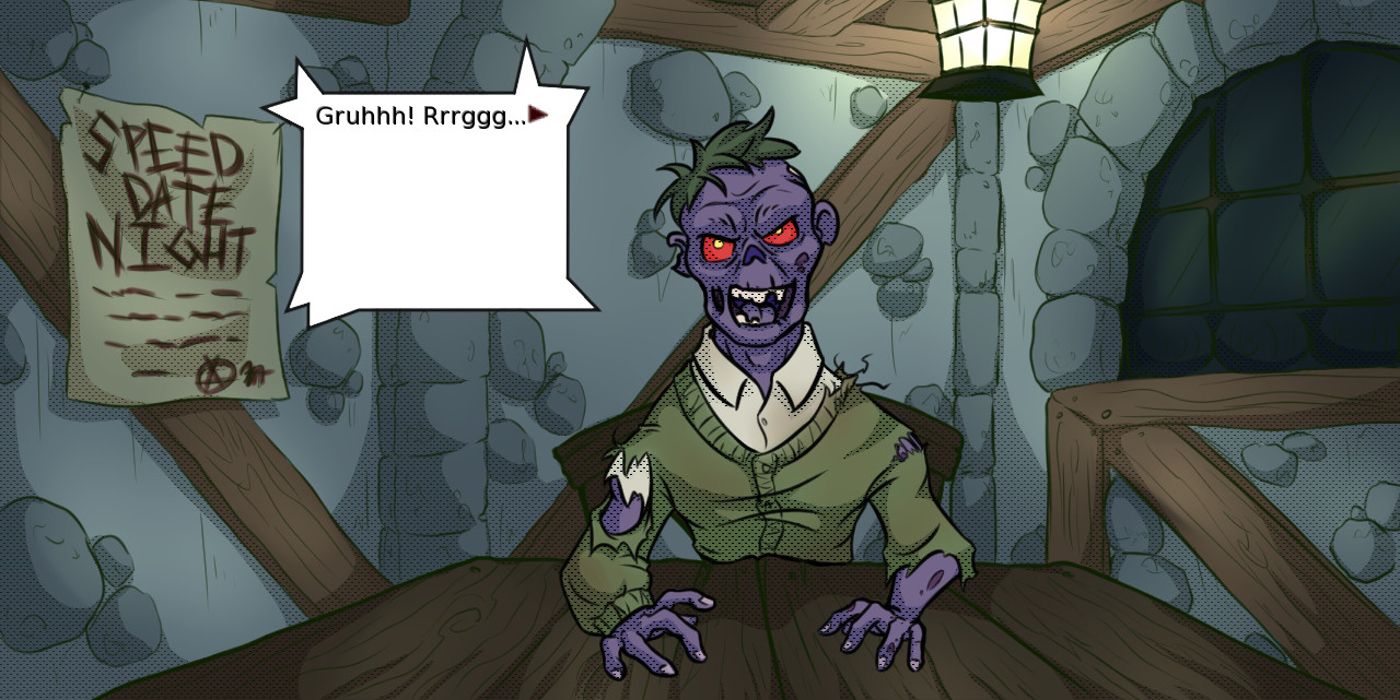 Monster Hunting … For Love is an irresistible indie game that allows the protagonist to go on several speed dates with seven different monsters before deciding to give them a second date or kill them. In addition to a typical vampire, werewolf, and zombie, players can court Bigfoot, the blob, a gorgon, and an invisible person.
While some monster romance games focus on reducing a player's loneliness by vicariously finding love, Monster Hunting … ForLove is more of an affectionate valentine to the mythic lore of several iconic horror villains of the 21st century and earlier. For instance, to match with one of the seven monsters, a series of trivia questions relating to their background make for a vividly immersive experience. Once learning more about each monster, it makes the decision to kill them much more emotionally fraught than one would expect for such a cute and quick playthrough.
Related:10 Video Games With The Best-Looking Food
Kiss The Ghoul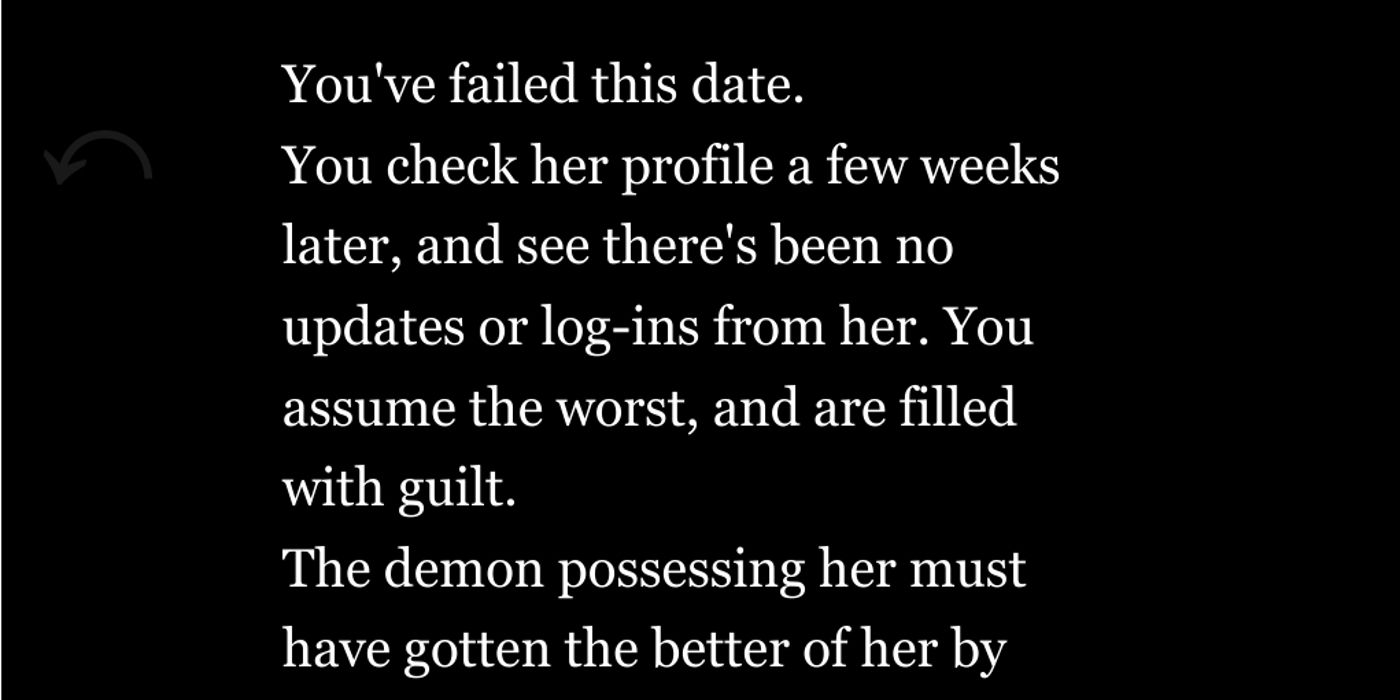 Kiss The Ghoul is a brilliantly conceived indie monster dating game that is perfect for Valentine's Day. The game follows a young adult who joins the Paranormal Singles dating app, hoping to find a romantic match that can help them solve supernatural cases. However, the young adult is also an exorcist who can save demonic entities by kissing them.
Although it's simple and sweet, Kiss the Ghoul is one of the best short indie games of the past decade thatpacks a wallop in terms of emotional decision-making relating to monstrous romances. For instance, the goal is to reach the "True Ending," which requires the proper playthrough and the right romantic encounters to find. The beauty of the writing is in the game's replayable simplicity and amusing central conceit. Using affectionate love to get rid of evil rather than killing the monster outright is a great message that goes against many of the thrill-of-the-hunt tropes monster dating games tend to adopt.
Lovingly Evil
Lovingly Evil is an acclaimed indie visual novel game that follows a villainous protagonist who attends V-Con, the annual Villain Convention, and meets several potential romantic matches. The key to success in the lovable dating sim game is to get past the monsters' macabre ways and violent tendencies to discover their big loving hearts deep down.
Marked by sharp flirtatious banter and witty writing that balances whimsical humor and sinister horror, Lovingly Evil finds Satan lamenting his lack of personal time and a vampire pining over his 2,000-year-old ex, for example. However, the game really excels due to the wealth of character customizations available. Players can be the exact villain of their nightmares and find the partner of their dreams without compromise. Furthermore, the romantic encounters are truly hilarious, making the allure of finding the soft spot in a monster's heart just as difficult as choosing the wrong partner.
Related:10 Video Game Characters Who Were Clearly Doomed From The Start
Sucker For Love: First Date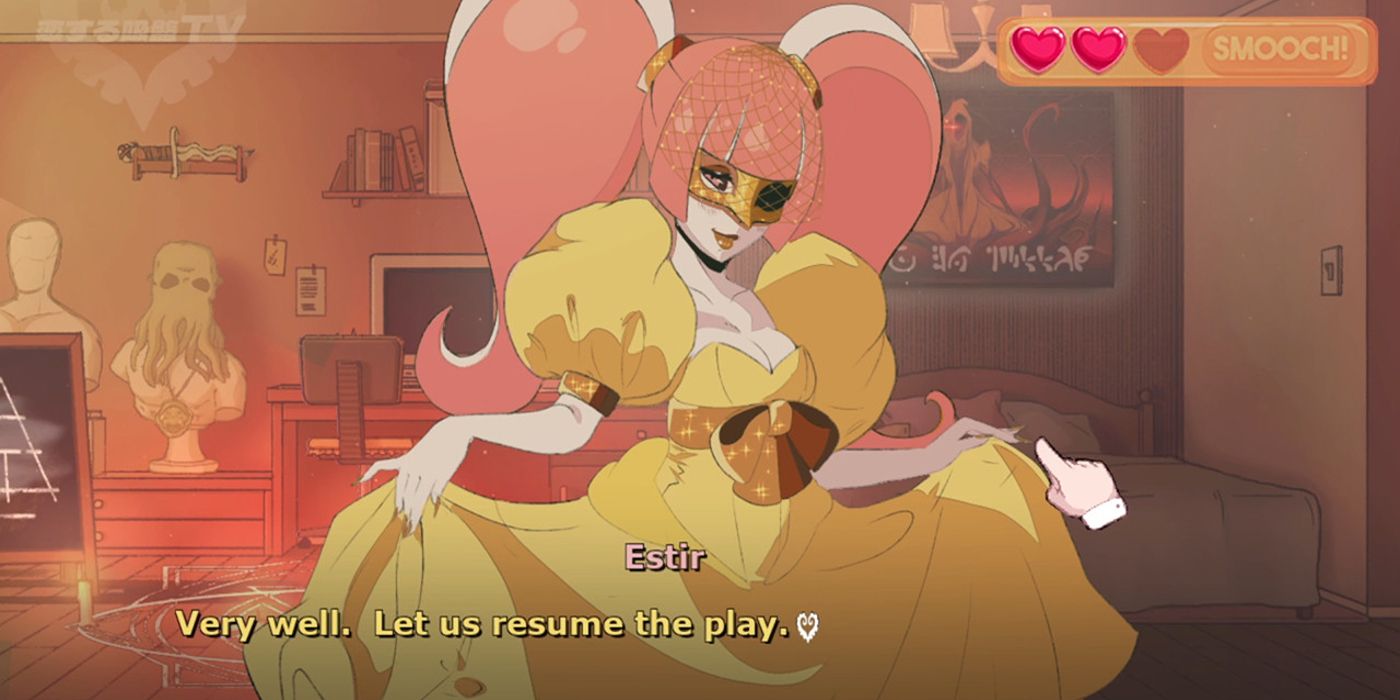 Nominated for the 2022 GameMaker Best Game Award, Sucker For Love First Date is a must-play visual novel on Steam that parodies dating sims while reinforcing horror tropes. The story follows Darling, an occultist in search of a pink copy of the Necronomicon. Once found, Darling uses rituals from the Lovecraftian spellbook to win "smooches" from various paranormal entities.
Sucker For Love's charming blend of humor and horror goes a long way in seducing players for repeat playthroughs. This is partially done by subverting Lovecraft's iconic characters like Cthulhu, turning the cosmic monster into a ravishing sex object for Darling to flirt with and win kisses from. The adorable kawaii iconography renders the horror elements even more disturbing by putting overly-cute characters into violent scenarios. As such, First Date is a truly fun and refreshing take on the dating sim genre.
Hooked On You: A Dead By Daylight Dating Sim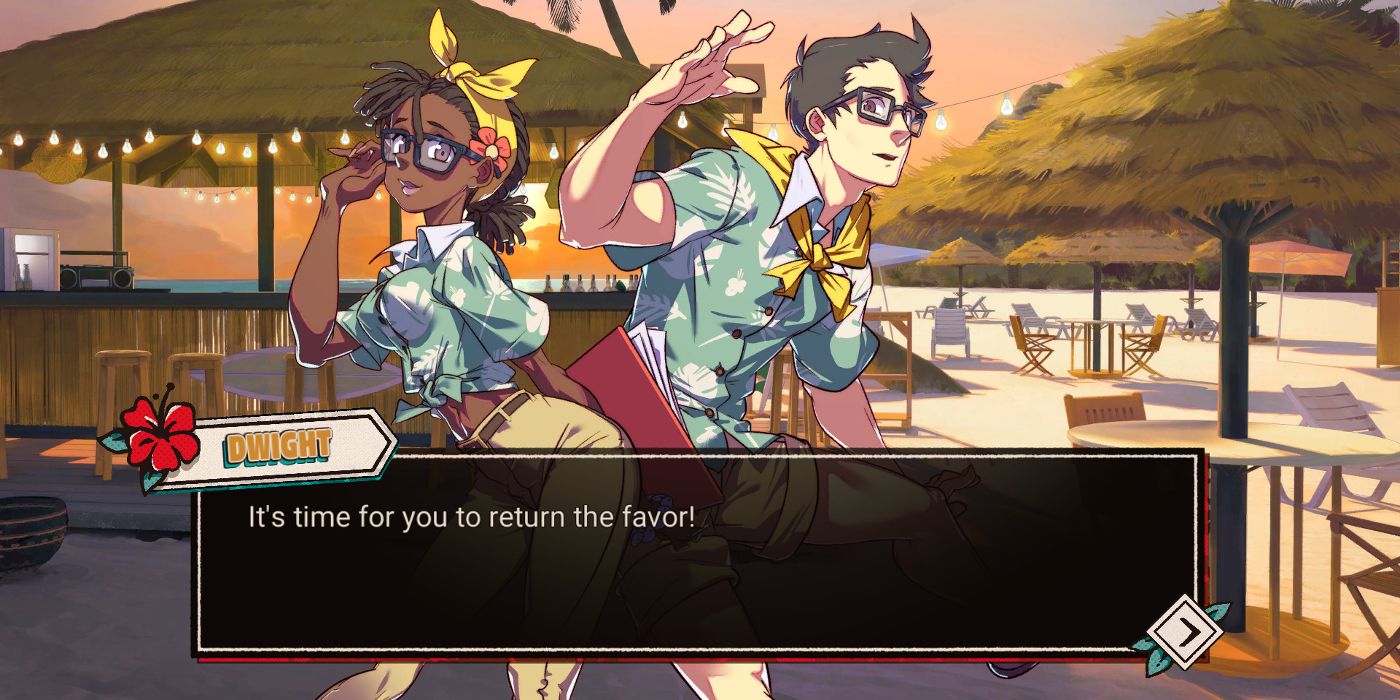 Hooked On You places a romantic hopeful on Murderer's Island, where they must flirt, endear themselves, and romance four serial killers from the Dead By Daylight franchise. Each with its own unique sentimental idiosyncrasies, striking a romance with the Wraith, The Trapper, The Spirit, or The Huntress is far more emotionally vexing than one would expect in such a silly spinoff.
With a 9/10 Steam rating and overwhelmingly positive reviews,Hooked On You manages to subvert the scary villains of Dead By Daylight and turn them into complex, likable characters worth romancing. Discovering The Trapper's deep insecurities relating to his body, for example, makes the decision-based narrative deeply compelling. The monsters will "friend-zone" players if they can't forge heartfelt connections, raising the romantic stakes dramatically and forcing players to strategize wisely.