10 Best Budget Graphics Cards For 2023
While the prices for the likes of Nvidia's RTX 30-series GPUs are finally going down, it still might be ideal for some PC gamers to look into the budget graphics card market. With the new technology that the newest generation of PC and game console hardware is introducing, it's easy to get swept up by the hype and desire to have top-of-line equipment.
However, different game styles require different needs, and not all of them need the strength of an RTX 4080. Across both Nvidia and AMD, there are several solid budget picks when it comes to gaming-centric graphics cards.
RELATED: 10 Best TVs For Gamers
Nvidia GeForce RTX 3050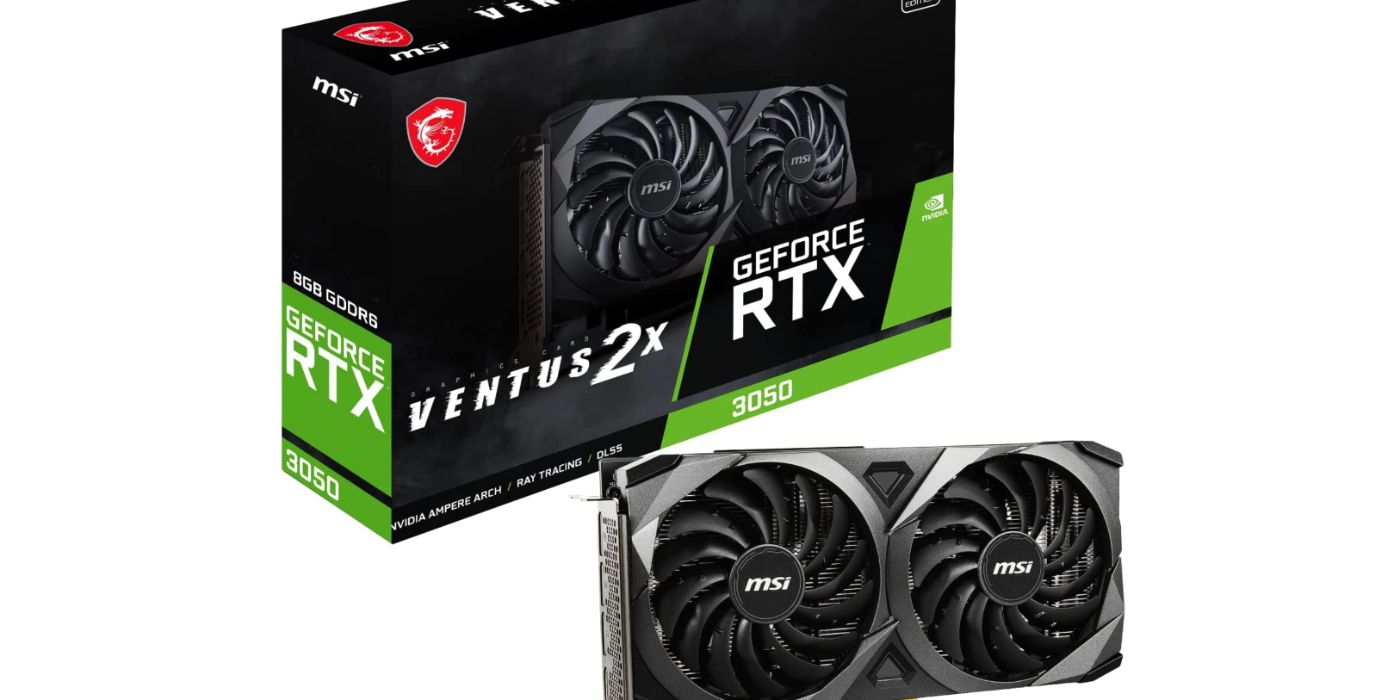 Ever since Nvidia introduced its Ampere-era GPUs with the aforementioned RTX 30-series cards, the 3050 is easily the most "budget-friendly" of the lot, and even more so with the 40-series now available at a premium. Video games of all qualities can now best exceptional graphics, and ray-tracing has been this console and PC generation's buzzword to sell lofty technology.
What it does is allow for more visually impressive lighting and shadow effects to add to a game world's atmosphere, and the RTX 3050 is the cheapest card to allow for such graphical capabilities. With it, players can also access the machine-learning upscaling DLSS (Deep Learning Super Sampling) technology for max performance with minimal degradation to the image quality at 1080p.
AMD Radeon RX 6600 XT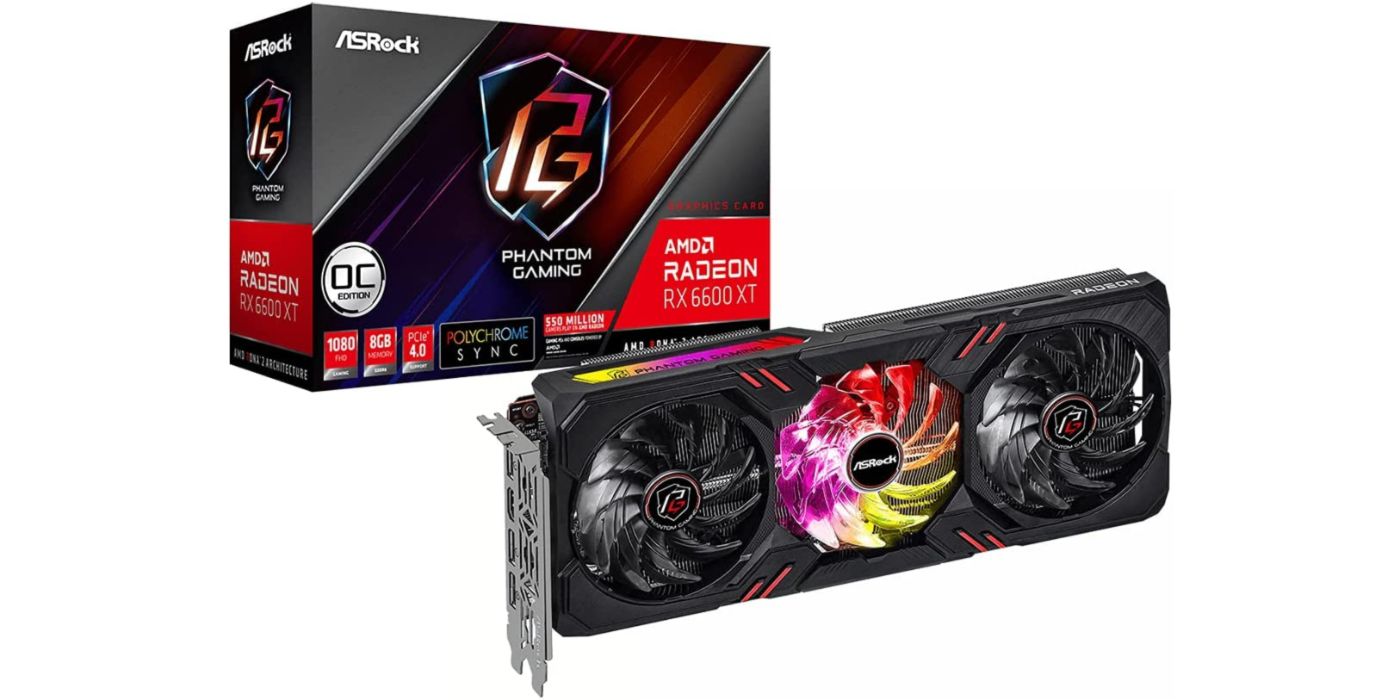 It can get admittedly pricier than the Nvidia GeForce RTX 3050, at least depending on the specific brand. But even so, GPU and CPU competitor AMD has a lower-end graphics card for those that want to get the most performance out of their budget. The AMD Radeon RX 6600 XT is another strong budget card for a focus on 1080p PC gaming.
At that resolution, players should be able to crank the settings to their games as high as Ultra and still enjoy a high and stable framerate. And while players would do well to temper their expectations, there are a few instances where some 1440p gaming at modest settings could work. In addition to ray tracing and AMD's own upscaling tech, the less powerful but more accessible FSR (FidelityFX Super Resolution), there's plenty of mileage to be gained from the 6600 XT.
RELATED: 9 Best Video Game Streaming Services
Nvidia GeForce GTX 1660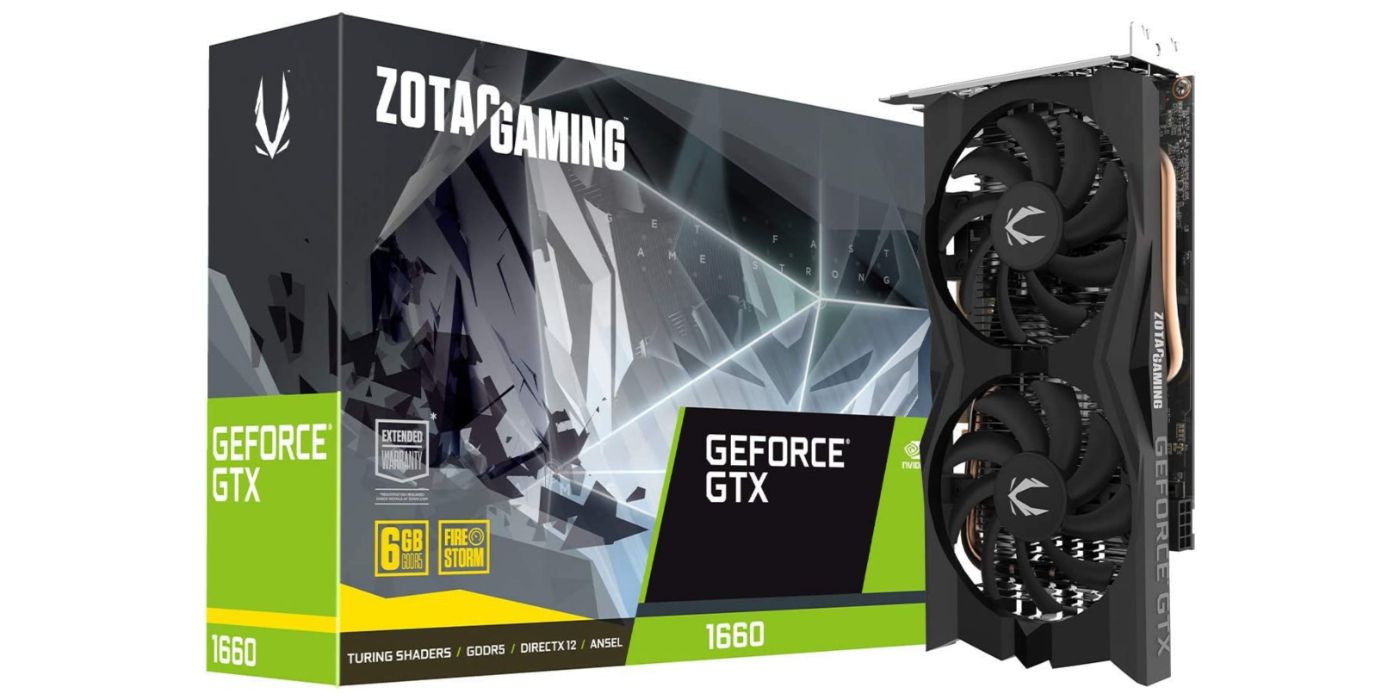 Though the $300 range isn't a bad spot if prospective players want to get some of the strongest "budget-friendly" GPUs, there are reasonable alternatives to the RTX 3050. And if going under the power of Ampere cards is reasonable for some, then Nvidia's GTX 1660 is among the next in line. With a PC monitor with a high refresh rate, the Nvidia GeForce GTX 1660 really allows for quality gaming without breaking the bank.
Coming in the low $200, the GTX 1660 comes with 6 GB of VRAM and is more than capable of getting high-end framerates when gaming in 1080p resolution. It's a solid choice for those that don't need the bells and whistles of ray tracing or DLSS.
AMD Radeon RX 6500 XT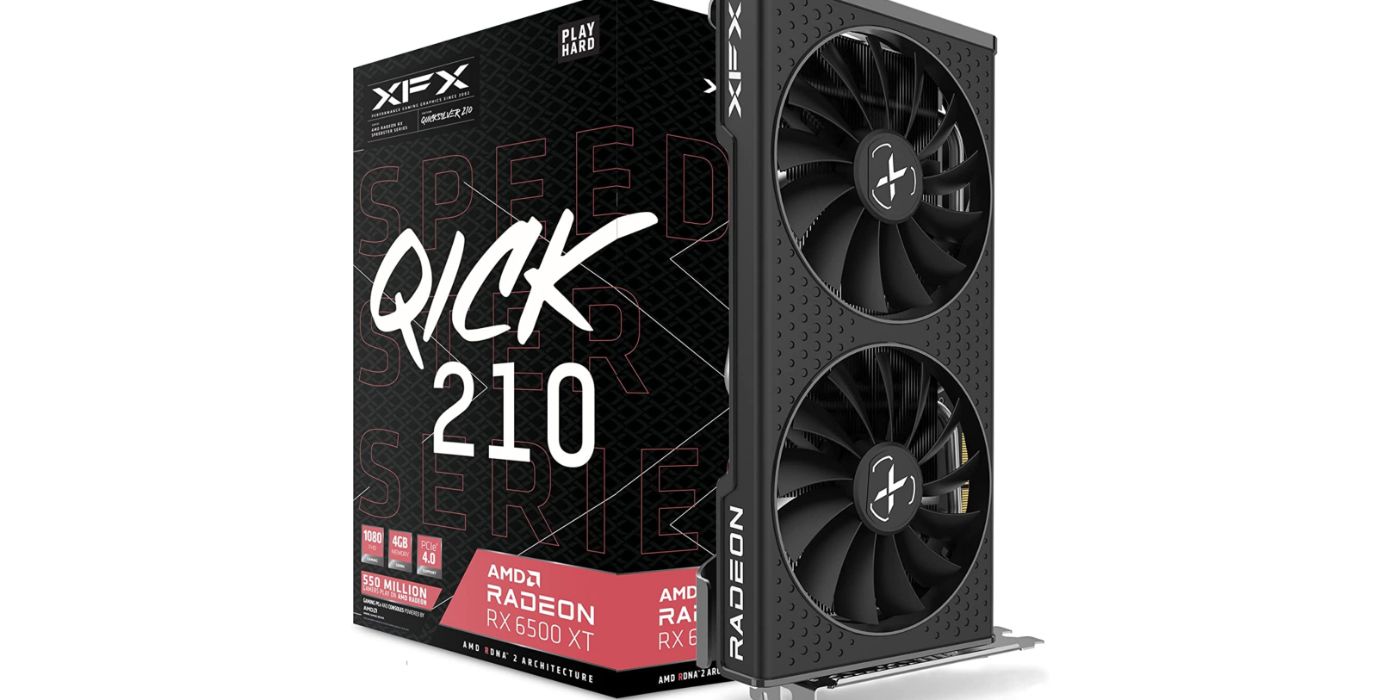 Getting into more typical budget prices on the AMD side of things, there are some good selections opposite Nvidia's equivalent line of graphics cards. The AMD Radeon 6500 XT is a solid graphics card that's well enough within the $100 range.
It admittedly won't be beating some of those Nvidia cards, but for this price, it's a respectable pick for players that only need a lower-tier gaming PC to suit their needs. This card will perform well at medium settings, making this a solid card for players that simply want to play the best MOBA games available on PC, giving a 1080p resolution.
RELATED: 10 Best Accessories For The PS5
AMD Radeon RX 6600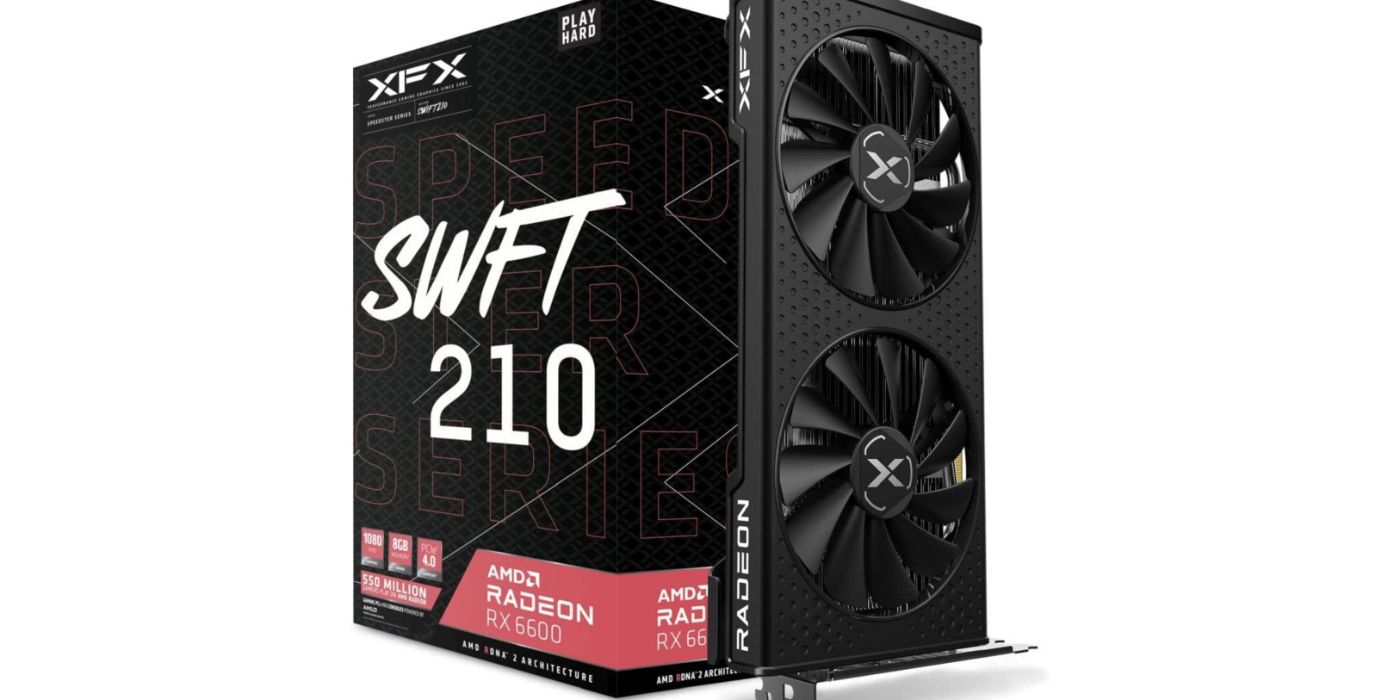 As solid of a GPU as AMD's Radeon RX 6600 XT is in terms of being budget-friendly and a good performer for the price, there's a good alternative choice within the same line of cards. When it comes to power, the AMD Radeon RX 6600 doesn't trail too badly behind its XT variant.
Even more importantly, prospective buyers would be getting respectable power at a noticeably lower price than some brands' take on the 6600 XT. As expected, 1080p is the ideal resolution to play at, but there's technology available to give the 6600 an edge. Using AMD's FSR software, the 6600 can get solid medium-high 1080p performance on some modern games.
Nvidia GeForce GTX 1660 Super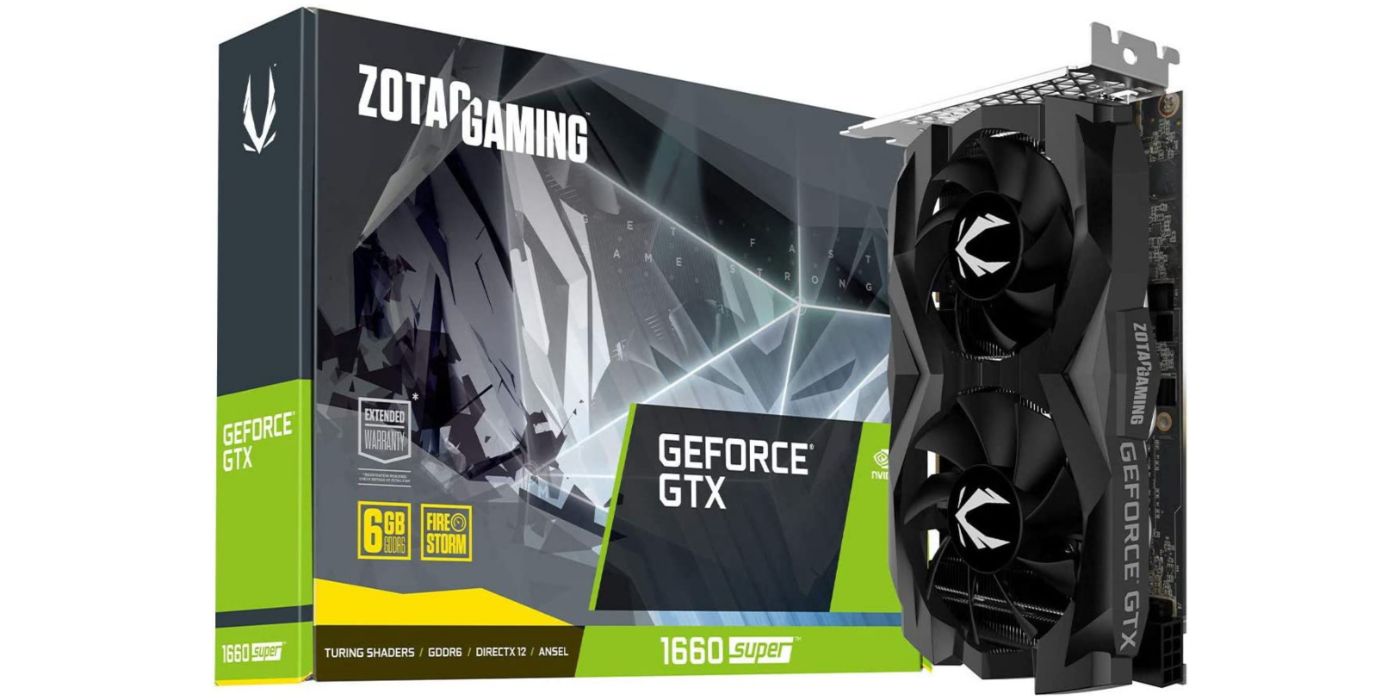 Outside of the capabilities of Nvidia's DLSS, there are good RTX 3050 alternatives available for those that want to get more specific about budget vs. performance. And if players want to go a half-tier above the 1660's power, then the Nvidia GTX 1660 Super should prove to be another satisfying performer.
It's the ideal GPU between it and the base version so long as it can be found and at a reasonable price. The 1660 Super is a top-notch performer for the price if players are aiming for high-end 1080p gaming, capable of cranking out high framerates at Ultra settings on relatively modern games from the PS4 and XBO console generation.
RELATED: 10 Helpful Steam Features You Didn't Know About
AMD Radeon RX 5700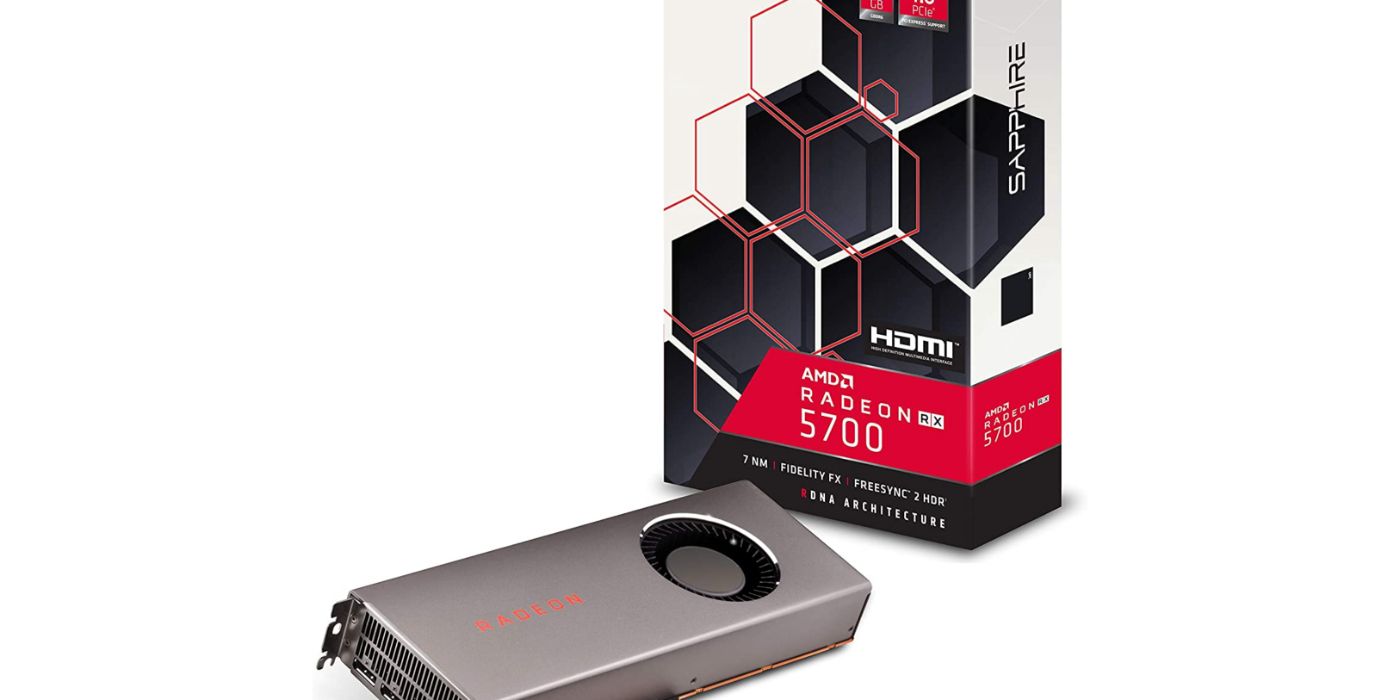 More and more games in the modern era are taking advantage of ray-tracing technology, including the recent next-gen update for the acclaimed The Witcher 3: Wild Hunt, but this feature isn't a make-or-break factor for most players. It's certainly a nice visual bonus, but the AMD Radeon RX 5700 is a great budget GPU for those willing to go without it.
And unlike other budget-tier cards, the RX 5700 lands within the "mid-range" in terms of power, so it isn't confined to 1080p gameplay. With the power behind this card, players can enjoy 1440p resolutions at impressively high graphics settings. Likewise, it can get an extra boost from FSR capabilities. Aside from no ray-tracing tech, buyers will have to be ready to pay at least close to $300.
Nvidia GeForce GTX 1650 Super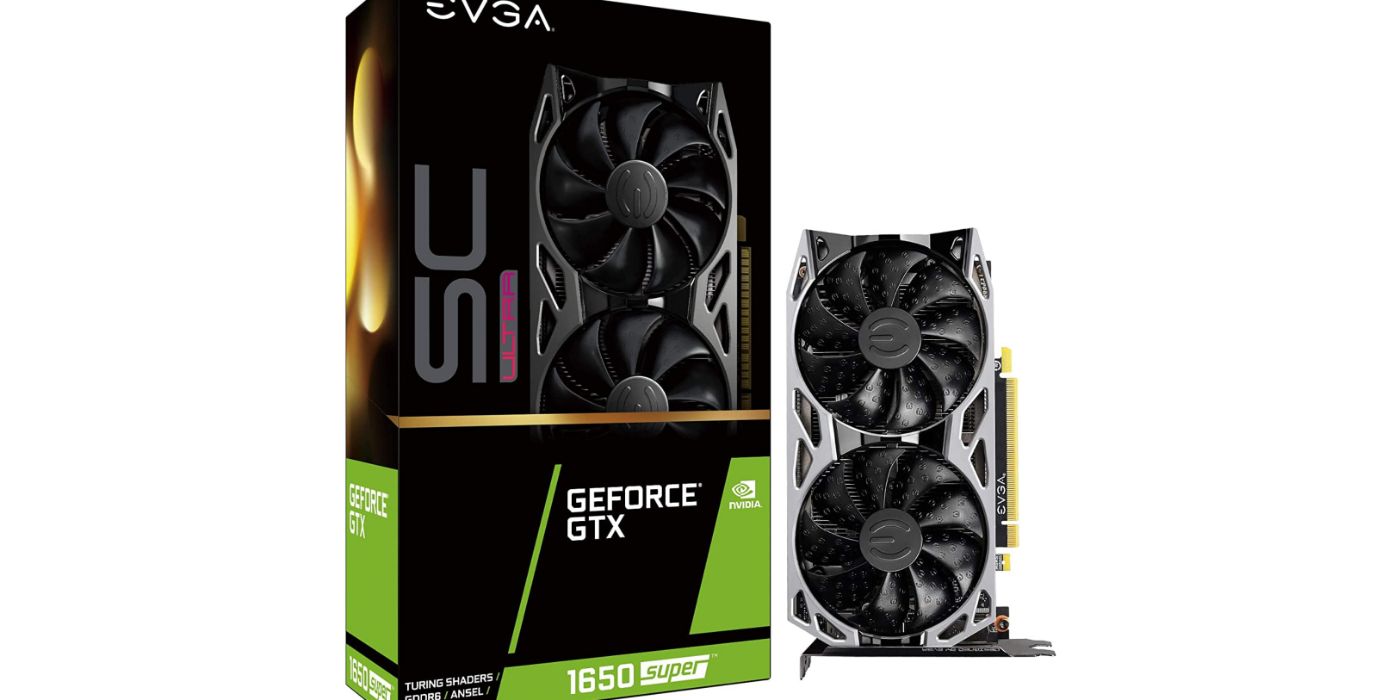 Nvidia has several graphics cards within the 16-series range and the AMD equivalent. And while it understandably falls behind its contemporaries, the Nvidia GeForce GTX 1650 Super is another good choice for the price even if the liveliest of open-world games won't be running at max settings.
It's a card that should probably be passed up if there's a 1660 Super to be found at a reasonable price, but staying in the low-mid $200 range, the 1650 Super provides solid 1080p gaming performance. Just as well, it's also perhaps the preferable — or at least competitive — choice when going pound-for-pound against the AMD Radeon RX 6500 XT.
RELATED: 10 Video Games With The Best Post-Campaign Content
Nvidia GeForce GTX 1650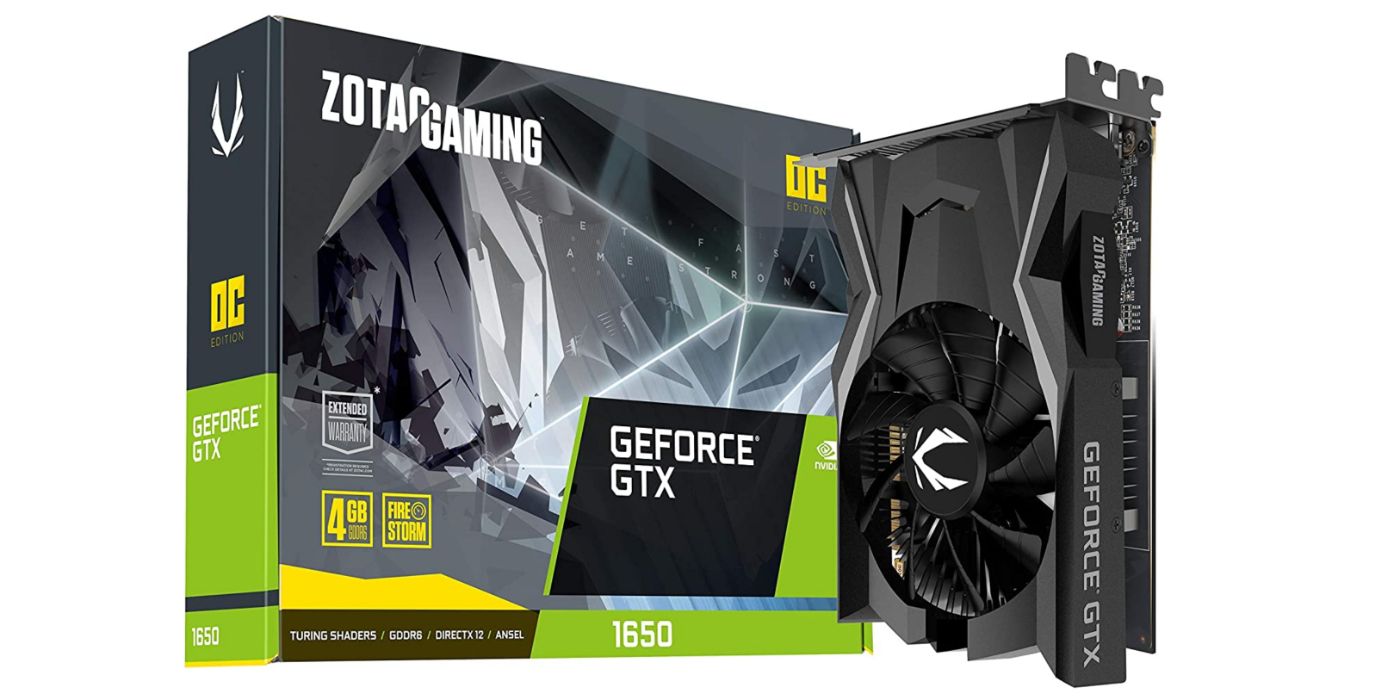 It's clear at this price range that there are bound to be some clear compromises in terms of graphical fidelity. But if low cost is becoming increasingly more important than performance, then the Nvidia GeForce GTX 1650 is another budget price worth considering.
Granted, if possible, opting for a 1660, 1660 Super, or even an RX 6500 XT would be preferable if the price is right. But, as always, knowing the desired specs for gaming before building a PC is always important to keep in mind. Nonetheless, the standard version of the GTX 1650 is enough to get a decent 1080p gaming performance at low-to-medium graphics settings, at least when considering its sub-$200 price range.
Intel Arc A750
Not new to the PC gaming scene but certainly new to the GPU-specific scene in Intel. The company is primarily known for its CPUs, but it recently dove into graphics cards for the first time, and these efforts largely catered to the more budget-friendly tier.
It's certainly pushing the boundaries of what constitutes a "budget-friendly" card in terms of cost — like the RTX 3050 — but the Intel Arc A750 makes an admirable first impression for where it's meant to compete. It can even surpass the RTX 3050 in power, which means the Arc A750 will allow for high-end 1080p gaming, ray-tracing capability, and at least a taste of 1440p.