10 Best Apps & Programs For Writing Novels & Screenplays
The new year is fast approaching and the impending start of 2023 means that many will be making their resolutions. For those who want to get back into creative writing, or perhaps wish to begin for the first time, it's difficult to know where to start in terms of the technology available. There are some truly great apps and programs out there to aid in the process.
With so many tools at the creative's fingertips, it's now easier than ever to jump straight in and find the software that will truly bring someone's vision to life. There are free options and payable programs that offer a range of benefits, each of which is intuitive in its design and efficient in its function.
Trelby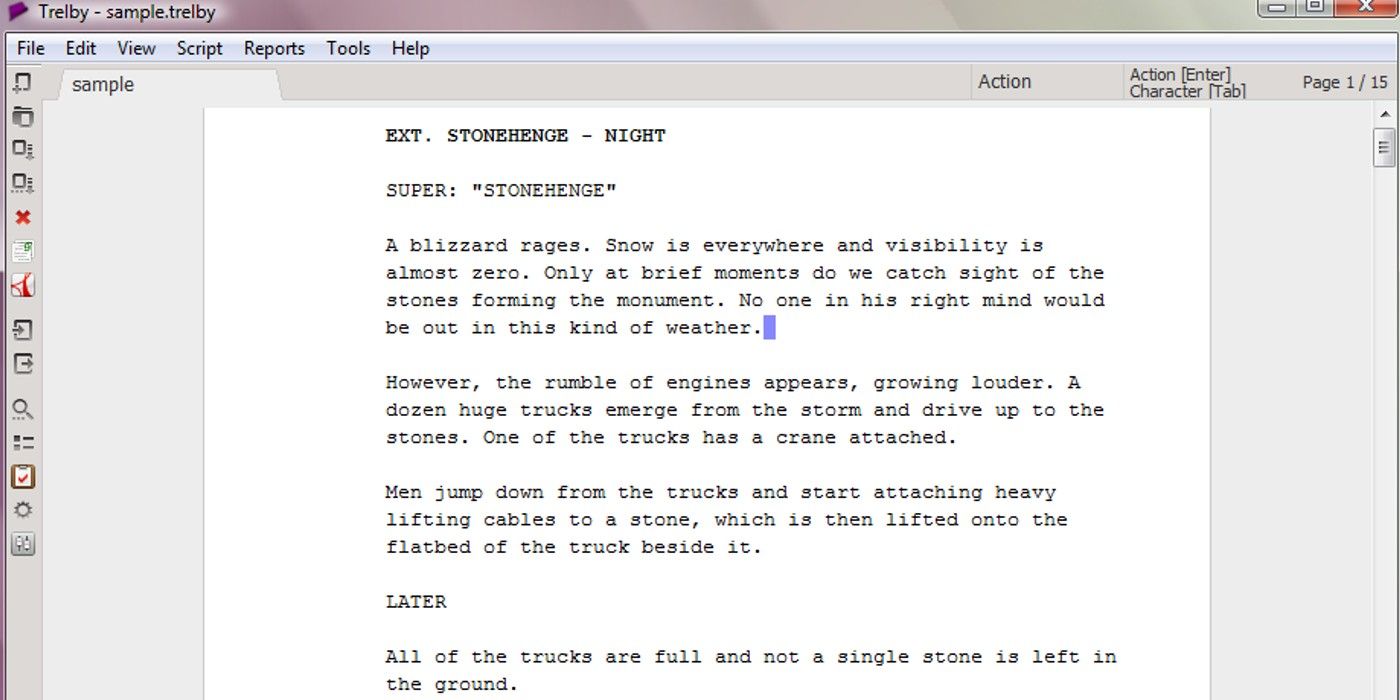 Sometimes those who want to begin script writing just want a basic software that's quick to use and incredibly well laid out. That's the case with Trelby, which can be downloaded on multiple devices and is completely free to use, which is a genuine bonus considering its quality.
RELATED: 9 Movies With Great Writing But Poor Production Value, According To Reddit
It boasts editing features, formats everything to the industry standard, and even boasts multiple databases which save the names of characters and locations to make them easier to access again as the writer crafts their narrative. It might look simple, but it has some intelligent software powering it.
StudioBinder
StudioBinder is a complex system used by industry professionals. There are free elements to it, however there are multiple options that require payment, but it's well worth the cost to those serious about their craft. StudioBinder houses everything someone could need in one place to help their production.
It has script-writing features, storyboarding elements, and brainstorming software to create ideas, and Studio Binder even allows the users to break down their scripts to begin to work out how they might film them. StudioBinder itself even provides multiple resources to help newcomers understand how to best use their imagination, with the tools provided. This is certainly an app that will improve users' writing.
Final Draft
Final Draft is one of the most popular software out there. While there are plenty of must-have free apps available, the benefit of Final Draft is that it is recognized within every significant company. By using this piece, the writer's work is elevated to the industry standard.
It's not just the look and formatting of the software that makes it so appealing. It's available on a wide range of platforms including mobile, is incredibly easy to pick up and use, while also interacting with other necessary programs seamlessly. For many aspiring writers, it's genuinely fun to use.
Storyboard That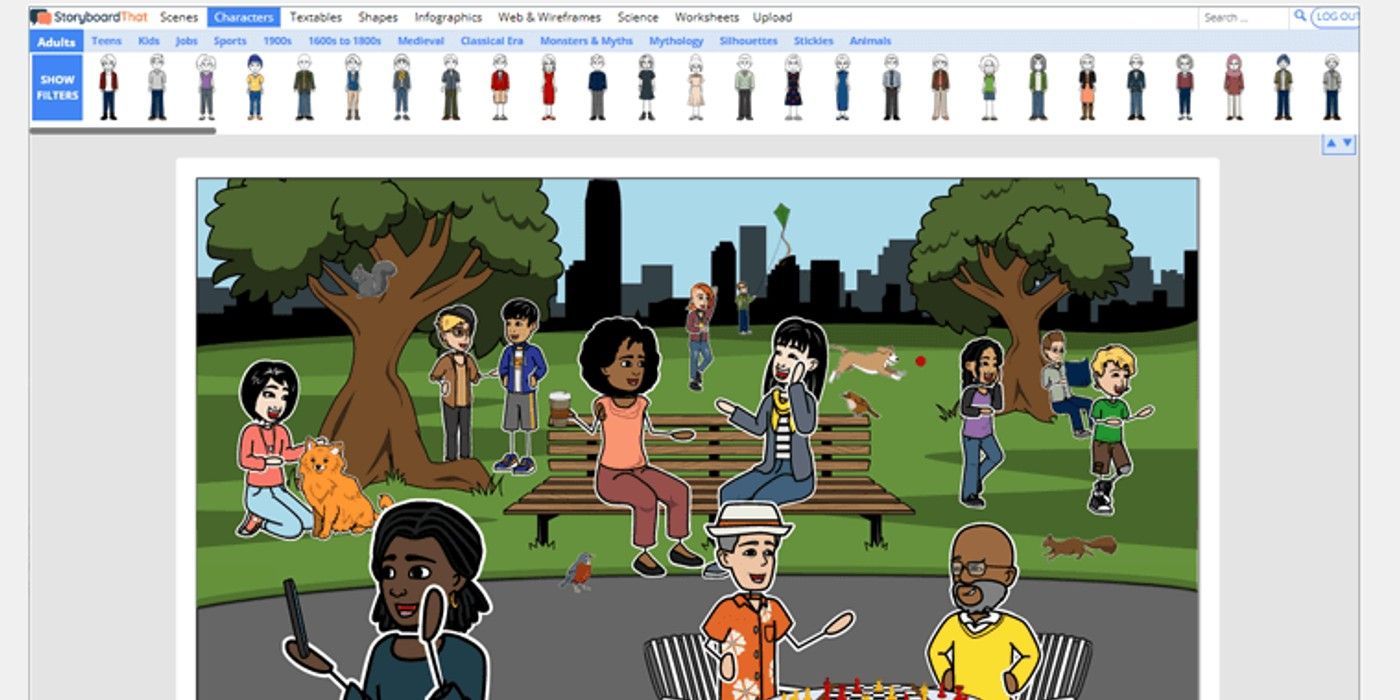 The scriptwriting and novel writing process can sometimes be difficult for those who find it hard to visualize their work. That's where software such as Storyboard That comes in, especially for those that might not necessarily be the most physically artistic.
RELATED: 10 Brilliant Artists We'd Love To See Write A Musical
With a free option and payable features, Storyboard That offers users avatars and scenes in which they can paint their landscape, helping them to work out the physicality of a sequence they are attempting to write. It's simple and quick to put together, and a fantastic option everyone should try their hand at. At the very least, it's entertaining to use.
Grammarly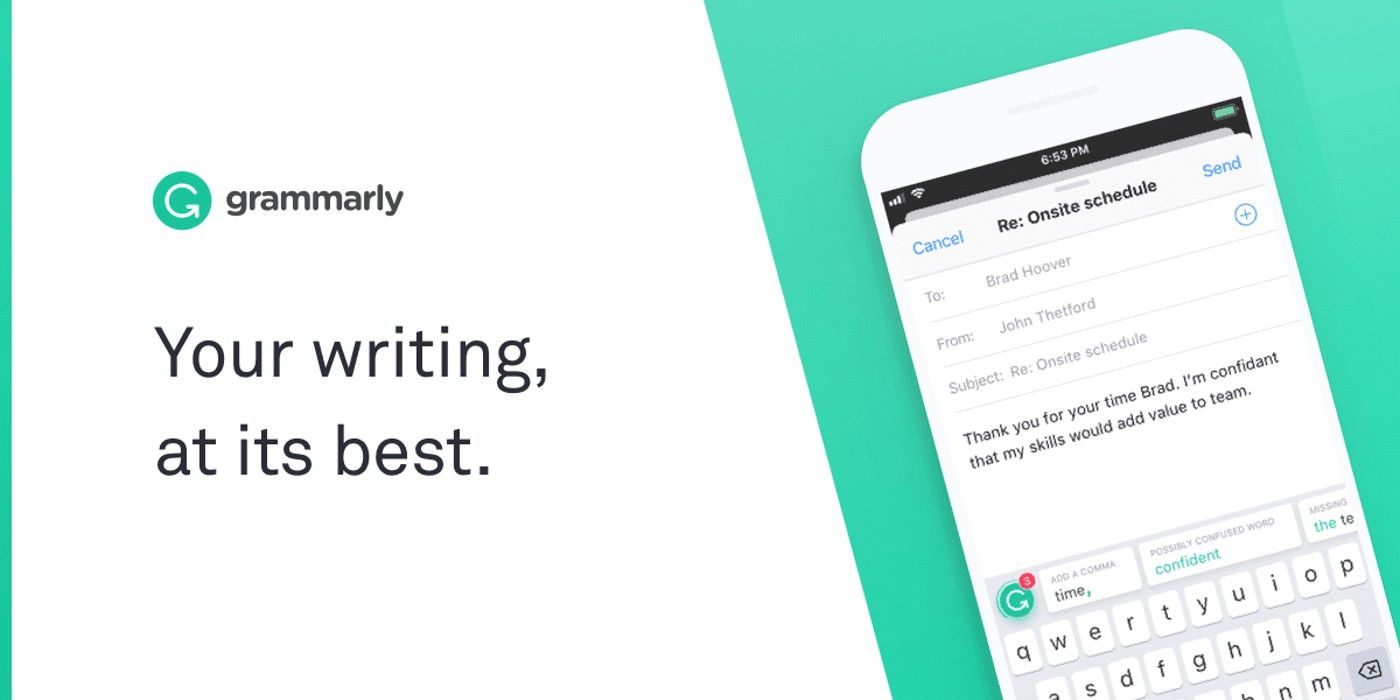 Grammarly is quickly becoming an industry standard and is a helpful tool for anyone writing scripts or novels. With a range of features including spelling and grammar checkers, alongside software that will read the tone of the piece, there is a surprising amount packed in.
Grammarly will ultimately help people improve their writing and many don't know it's available on platforms like Android. The free option for the app is certainly versatile and competent, and what's even more fantastic is that it helps with a range of languages and dialects, even aiding in making the switch from American English to British English, and vice versa, when needed.
Arc Studio Pro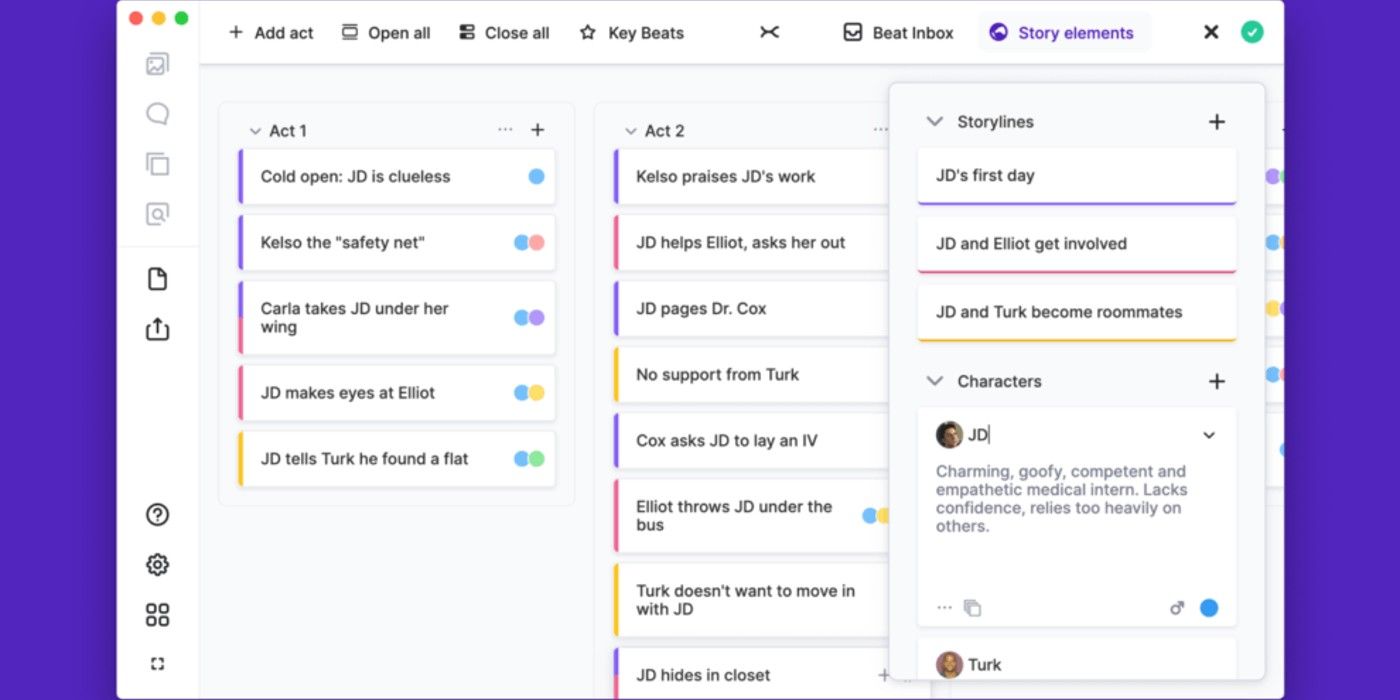 Arc Studio Pro is another piece of script-writing software that begins on a free base but offers up more features via its pay streams. One of the most prominent features here is its digital cloud that saves users' work. Visually, this software is one of the best thanks to its design and is quickly becoming popular in Hollywood.
It even offers seamless transition from software like Final Draft, making that initial leap so much more streamlined. Much like other programs it keeps a log of characters and places used in the script, but also allows for easy editing, with a digital whiteboard helping to build the structure of the story. The drag-and-drop note features are second-to-none.
Reedsy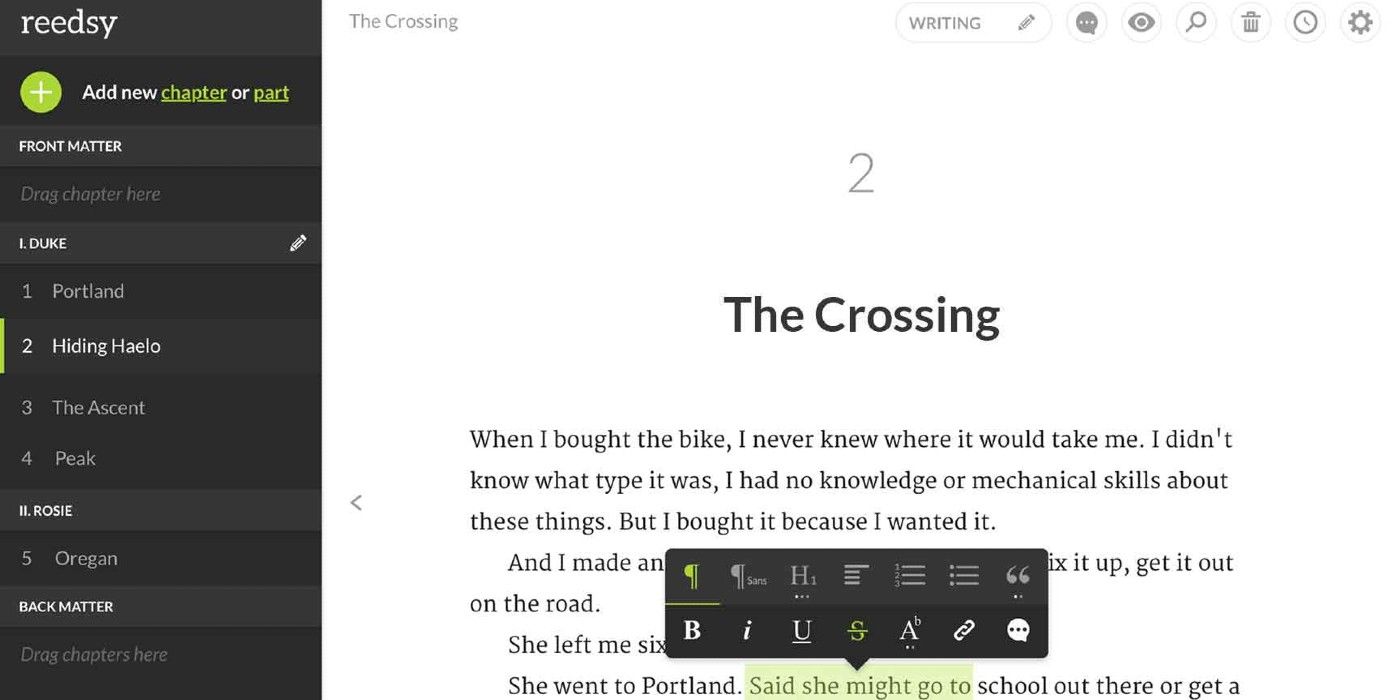 Reedsy is slightly different compared to conventional book writing software. In fact, it's more of a platform where creatives can use one another to get feedback as they continue to write; it's also where people can meet their future editors, marketers, and even publishers for their work.
RELATED: 10 TV Shows With The Best Writing, According To Ranker
Accessing Reedsy gives an end goal to many who might be starting out, unsure what to do with their novel once it's finished. It's a way of improving the work, and it offers plenty of editing tools as well as resources from experts in the industry in the form of blogs.
Storyboard Pro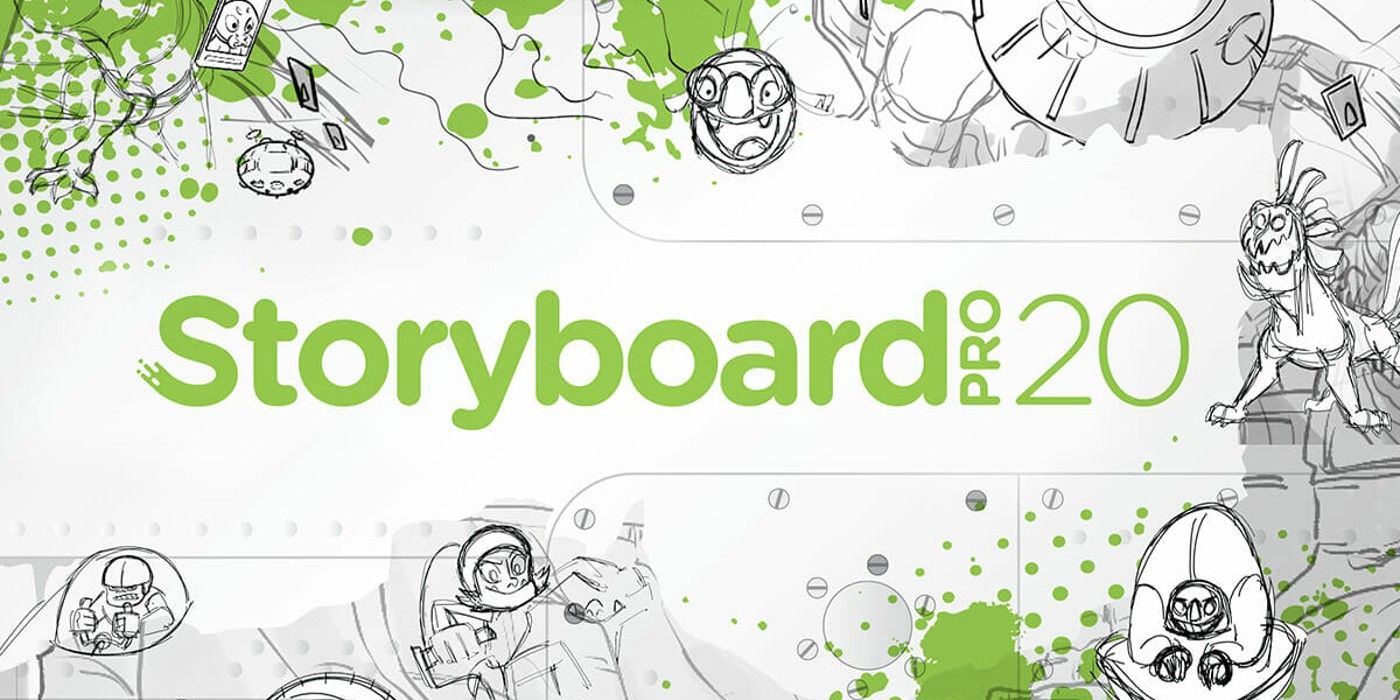 While there are plenty of apps out there to help to decide what to watch next, there are far fewer that aid in deciding what to create. Storyboard Pro is another beautiful example of a program that aids in the visualization of a script or novel via the storyboard process.
This is one that the industry is really getting behind, with Toon Boom Animation creating a software that really benefits the more artistically minded. It's very efficient in the way that it runs, boasts great maneuverability allowing creatives to go in any direction they wish, and is genuinely good value for money considering its flexibility and quality.
Squibler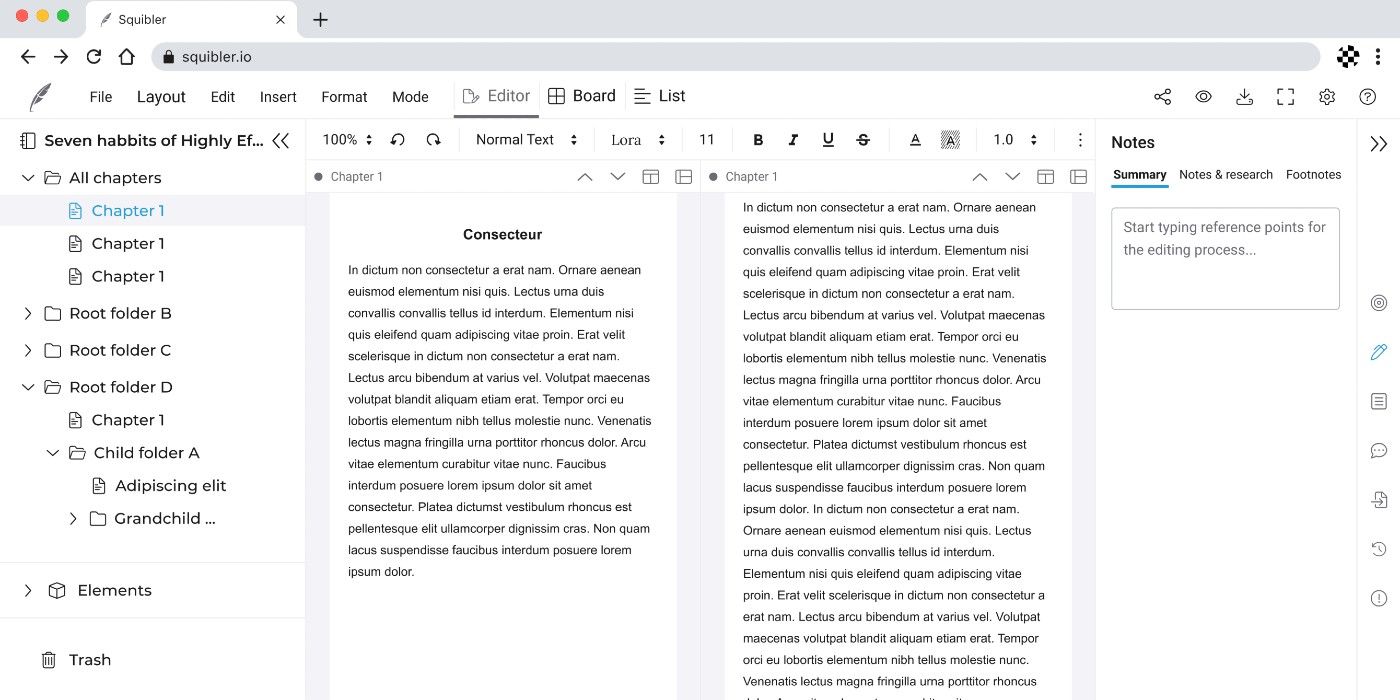 For book writers that require one simple tool to get all of their work completed, Squibler is definitely a viable option. With a reasonable subscription plan, Squibler is entirely accessible, with the software also working for screenwriters and even freelancers.
Split screen, a list view, and even a structural software that helps to break down a novel are all available via this program which makes the daunting task of editing a novel so much easier. It also runs with great stability, despite the number of pages it might have to deal with at any one time.
Blender
Blender might be an unusual software for novel and scriptwriters to consider, but there are always benefits to learning a new skill that might help someone adapt their work in an alternative way. Blender is an editing program that can also create animation.
It's a steep learning curve, but for creatives who like to work visually, Blender could be perfect for character design and world-building. Imagineers can craft their own figures using Blender to refer back to whenever they work. The free version of Blender is so competent and community-driven.
MORE: 10 Lead Actors Who Have Writing Credits On Their Movies