10 Awesome Snapchat Features That No One Knows About
As technology advances in 2022 and beyond, popular apps like Snapchat will continue to increase their digital capabilities. According to a November 2022 Business Insider report, Snapchat unveiled a new subscription plan for Android and iOS called Snapchat Plus, which unlocks such new features as, "longer story expiration, custom notification sounds, and camera color borders," among others.
The basic version of Snapchat also boasts a slew of fantastic features that continue to be developed without much fanfare or widespread knowledge on how to access and operate such functions, many of which are worth highlighting as consumers weigh the benefits of purchasing Snapchat Plus.
Changing User And Display Names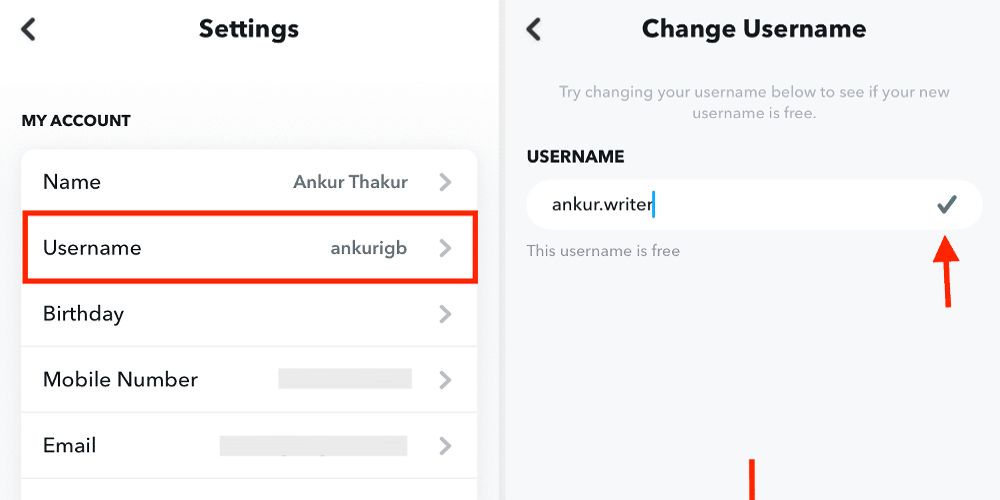 Many Snapchat users operate under the false assumption that they cannot change their username once it's locked and loaded. But according to Snapchat's support page, users can change their username once per year. However, it's important to note that once a new username is chosen, users will not be able to revert to an older one.
RELATED: 10 Best Retail Store Apps That Are Actually Worth Downloading
Since many people assume their usernames can't be altered on Snapchat, they often believe that changing their Display Name is also futile. However, to change a Display Name on Snapchat, tap the "Settings" icon in the right corner of the profile page, go to "My Account" and select "Name." Once a new name is manually entered, click "Save" and a new username will show up instantly. For maintaining privacy after blocking a Snap Chatter, the feature is paramount.
Changing Color, Size And Text Orientation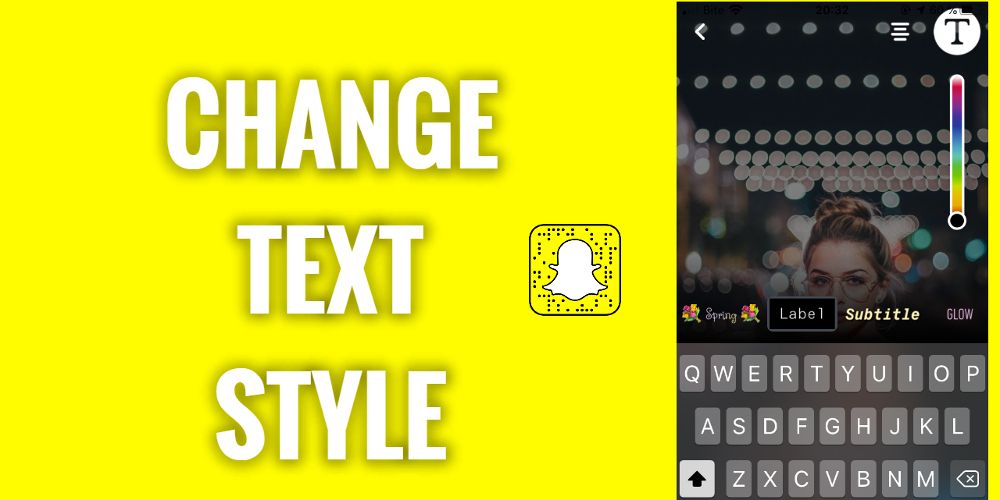 While many find themselves stuck with the default white text when using the app, there's a way to alter the color, size, and spatial orientation of the writing, giving a much prettier aesthetic and more personal feel. Once a photo or video is taken, start typing and a "T" icon will appear at the top of the screen. Tapping the icon will give users the option to alter the size of the text and access the color palette.
To change the color of the text, drag a finger across the color palette until the desired option is found. To remove the shadowed background, tap the "T" icon twice. Afterward, use two fingers to rotate, pinch, expand, zoom, and move the text around the page. The feature is an excellent way of customizing the communication tool and tailoring it to the specifications of each user.
Dark Mode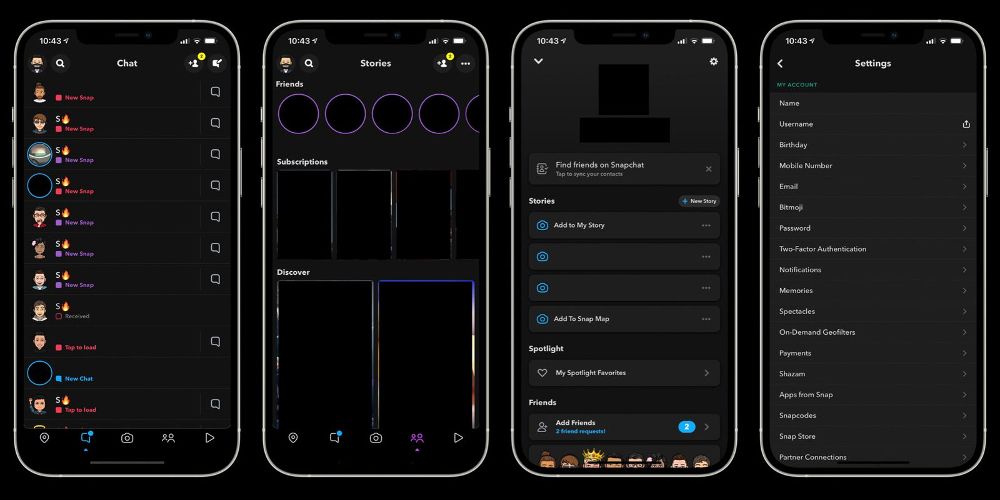 As Dark Mode becomes more common in tech devices to reduce eye strain for long-term use at night, it makes sense that Snapchat would adopt the feature. A great way of reducing fatigue and migraines, Snapchat has the option of remaining "Always Dark" or "Always Light" on iOS, although more manual workarounds are necessary for Android.
RELATED: 8 High Tech Devices With A Retro Aesthetic
When using iOS, owners can enable Dark Mode by tapping the bitmoji icon atop the screen left, opening "Settings" in the right corner, tapping "App Appearance," and selecting the "Always Dark" option. While force-activating Dark Mode on Android is more laborious, it can and should be done for those who had no idea such a helpful Snapchat feature was added to promote eye health.
Travel Mode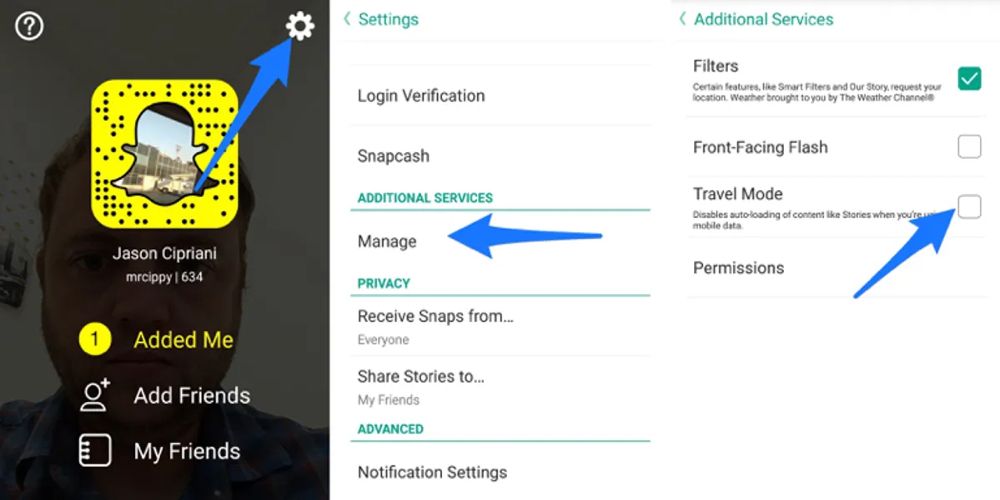 When using Snapchat, many will notice how fast the app drains battery power. Thankfully, the photo-editing and sharing app features Travel Mode, the best hack for saving data and retaining battery power at once. By switching to Travel Mode on Snapchat, the software forces the app to stop downloading snaps and stories automatically.
Travel Mode reduces data usage and ultimately saves power, which is paramount when on vacation or away from home for long periods. More convenient yet, users have the flexibility of choosing when they want to load an app or story when using Travel Mode. The feature can also reduce lag times when recording videos, leading to a smoother and more pleasant experience.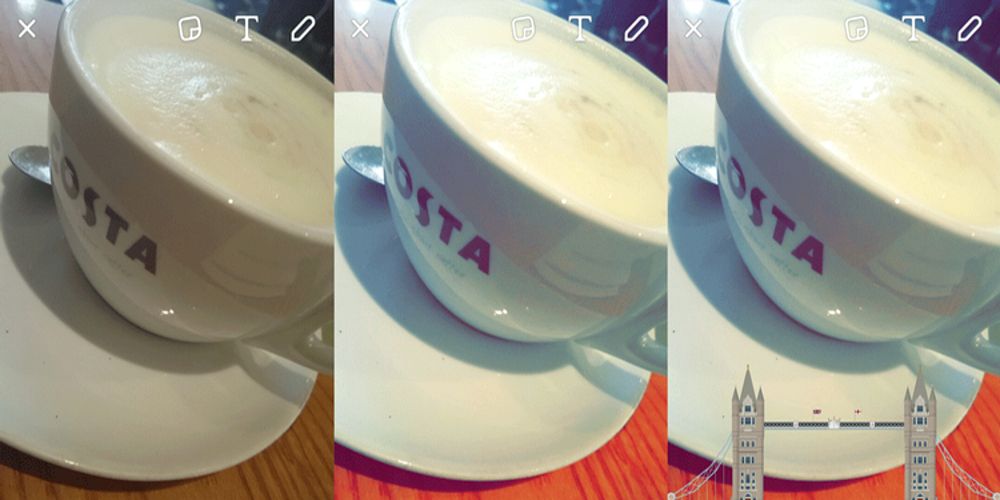 For the majority of Snap Chatters, filters are all the rage. But even the most expert filterers have overlooked the fact that multiple filters can be accessed at once, a major boon that is sure to increase the app's popularity. With up to three filters available per picture/video, users must apply the first filter, hold the screen with one finger to lock the filter in place, and swipe the screen with another finger to choose a second/third filter.
RELATED: 10 Best MagSafe Accessories For Apple iPhones
Once completed, users can layer filters on top of each other to create a wildly imaginative new look, with endless permutations to keep them amused until their hearts are content. While many were aware of how easy it is to add new filters, using multiple filters simultaneously is a feature most people have missed.
Geofilters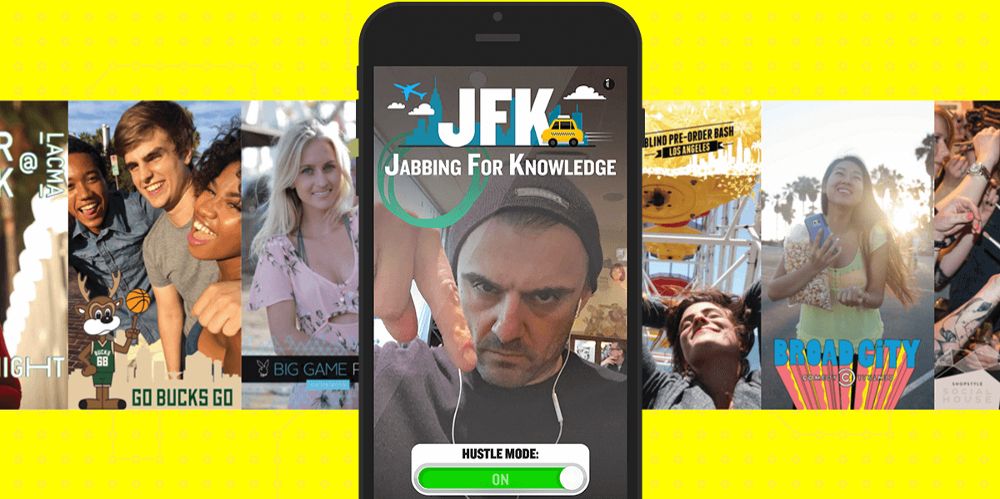 For parents specifically, it's worth noting that Snapchat also features Geofilters that can pinpoint a user's precise physical location, making the app an ideal monitoring tool for minors. Users can create Community Geofilters for their local neighborhood or On-Demand Geofilters for specific events, adding versatility to the tool that shouldn't be glanced over.
While Geofilters raise some privacy concerns, being able to keep close tabs on friends and family when using Snapchat is a beneficial way of ensuring safety and well-being for those who utilize the app often. Children may not want their parents to know about Snapchat's Geofilters, which is probably why their not as common knowledge as they should be.
Song Identification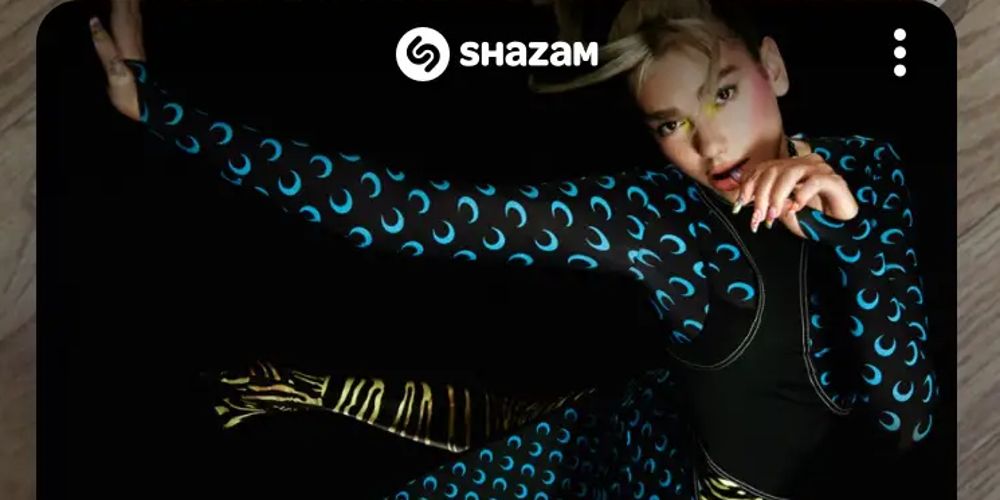 Since many Snapchatters tend to already have music-identification apps like Shazam downloaded on their devices, it's easy to miss a similar feature on Snapchat. If a tune begins playing and a user wants to know what the name of the song is and the artist who performs it, holding a finger on the camera screen for a few seconds will pop up a Shazam window with the requisite information.
Once identified, users can send the song to friends and even add the artist as a Snapchat friend. This is not only a terrific tool for staying abreast of pop culture trivia, building a music library, and staying connected with friends, but it will also prevent the need to download apps like Shazam, save data storage, and keep their devices running faster.
My Eyes Only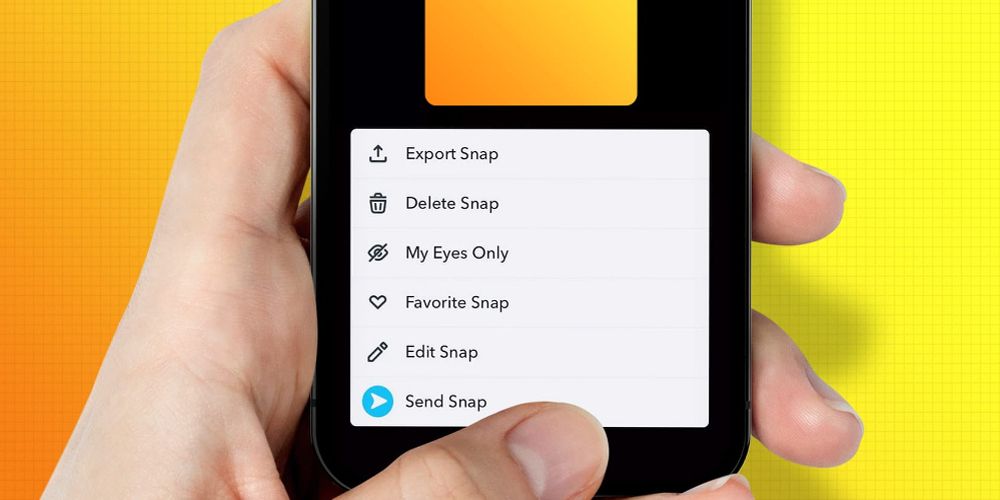 While the appeal of Snapchat often comes from sharing photos and videos with others, there will come a time when users want and need to keep their content as private as possible. Luckily, the My Eyes Only features does just that by restricting access to a user's selected content. However, it's important to note that a passcode will need to be entered each time, making memorization vital to use the feature.
To enable My Eyes Only, swipe up from the camera screen and open Memories, swipe left to find the My Eyes Only tab, and enter the passcode. This will add extra security while preventing third-party apps from sharing invaluable user data, giving users more peace of mind than the best password managers when it comes to keeping their media private.
Customizable Sticker Creation
While most Snapchatters are aware of the countless emojis and stickers that come with the app, many rarely notice they can create custom stickers out of the photos they take, a very cool feature that adds extra color and personality to anyone's account.
To customize stickers, take a snap or preexisting photo, select the "Scissors" icon on the right side of the screen, trace the photo in question and save it as a sticker. Once completed, users can share the stickers with friends as a way of preserving the most sentimentally valuable images in a person's file. Users can also alter the size, color, and position of the stock and customizable stickers, another fantastic tool most overlook.
Solve Math Problems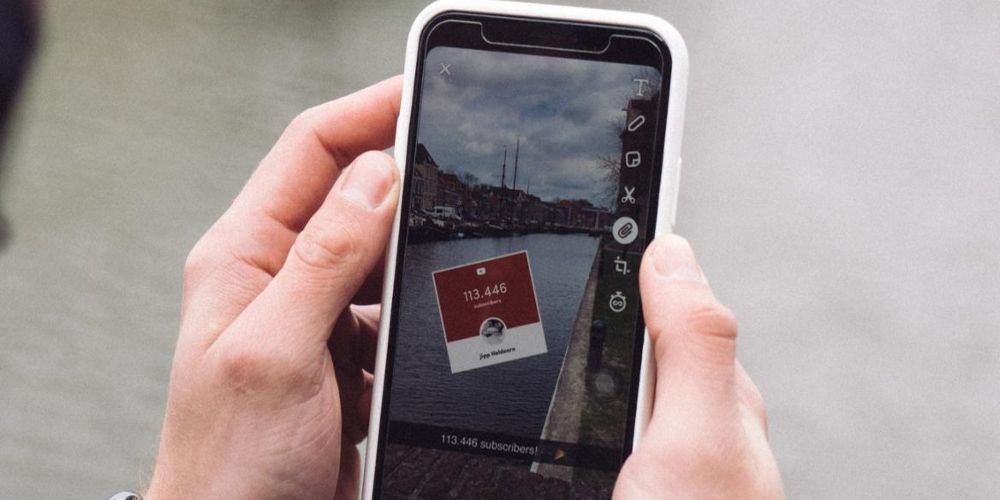 Snapchat isn't often equated with a calculator, but there's a nifty feature that will help people solve the most vexing math problems, an awesome hack for students to rival the best math apps and websites. By hitting the "Smiley" icon at the bottom of the screen, tapping "Scan," scrolling to the "Math Solver Feature," centering the math equation in the camera frame, and holding long enough to scan the question, the app will automatically calculate the problem and give accurate solutions.
For youngsters who spend immense time on the app making funny filtered videos and silly photos, the last thing they probably want to do is access the Math Solver Feature, leading many to never discover the awesome feature. A shame, as it could really help those struggling with intense algebraic equations.
NEXT: 8 Tech Companies That Have Big Plans For The Metaverse